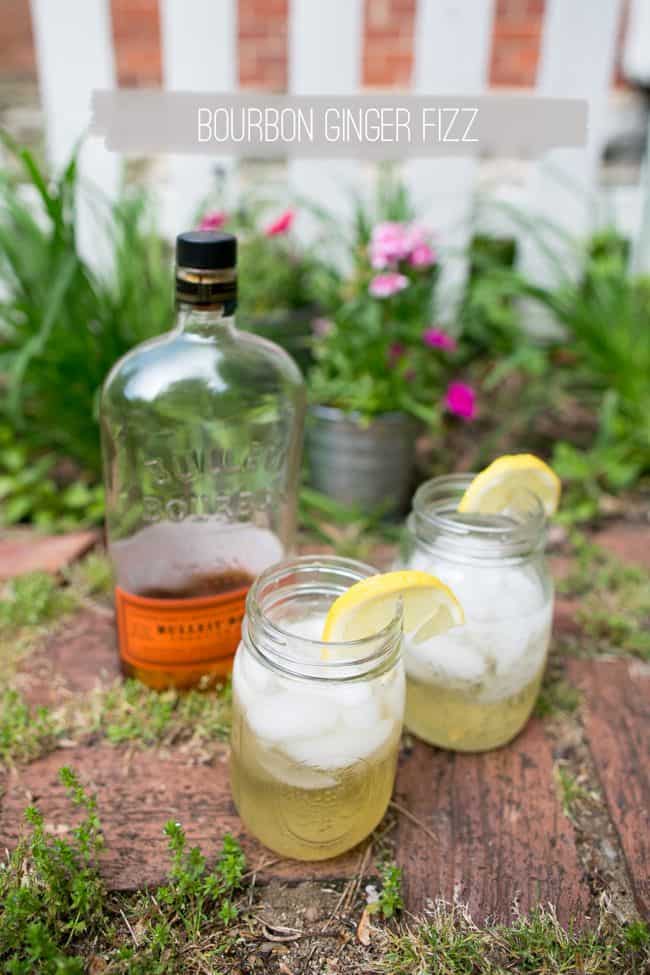 Bourbon is such a classic guy drink. And it happens to be Mark's favorite (notice that the bourbon bottle is almost empty). He is always thrilled with a gift that stocks his bourbon collection, and I enjoy picking one with a pretty label because there are about a zillion brands to try. So in honor of Father's Day we'll be buying some bourbon and enjoying this tasty, not too sweet summer drink. If you're not a bourbon nut (I'm not) the ginger and bubbly club soda nicely mellow things out.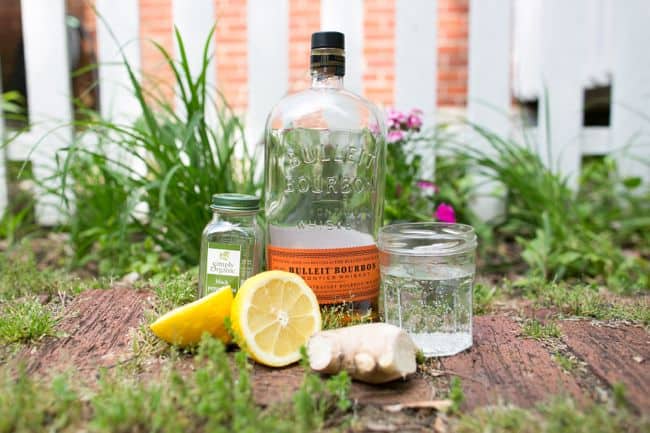 The inspiration for this drink came from Rachael Ray's magazine. Her show drives me a little insane but her magazine is my foodie favorite. Possibly because she always has a plethora of drink recipes. Love that in a gal.
Bourbon Ginger Fizz
makes 1 glass
1/2 cup sugar
1 Tbsp black peppercorns
2 slices fresh ginger
2 Tbsp lemon juice
2 oz bourbon
1/2 cup club soda
First make a simple syrup with the sugar and 1/2 cup of water. Simmer them together until the sugar dissolves. Take the pan off the heat and add the peppercorns and ginger. Let it cool and then strain. Fill a glass with ice, add 1 tablespoon of the syrup and then the remaining ingredients. Garnish with a slice of lemon.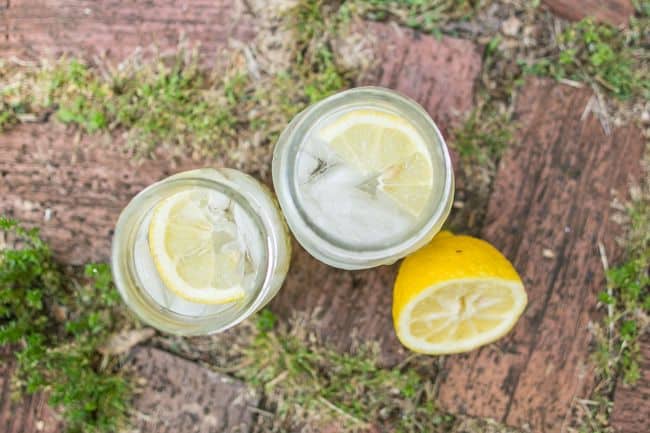 Cheers to Dad!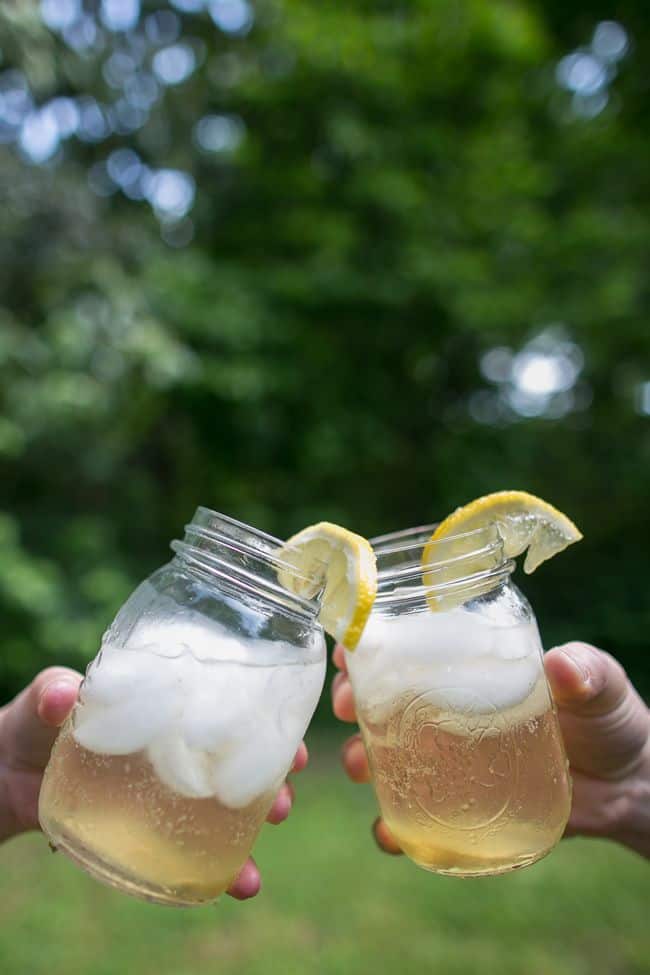 1