Sometimes you need coffee and dessert. Simultaneously. That's why Frappuccinos are so popular; there's nothing like that milkshake-type creamy sweetness paired with a caffeinated edge. It's the perfect pick-me-up, especially on a hot day.
As we all know, though, store-bought frappés aren't exactly a sustainable habit, financially speaking. Plus, who knows what's in some of those mixes? (I once saw a strange powder being added to mine at a coffee shop. Powder!)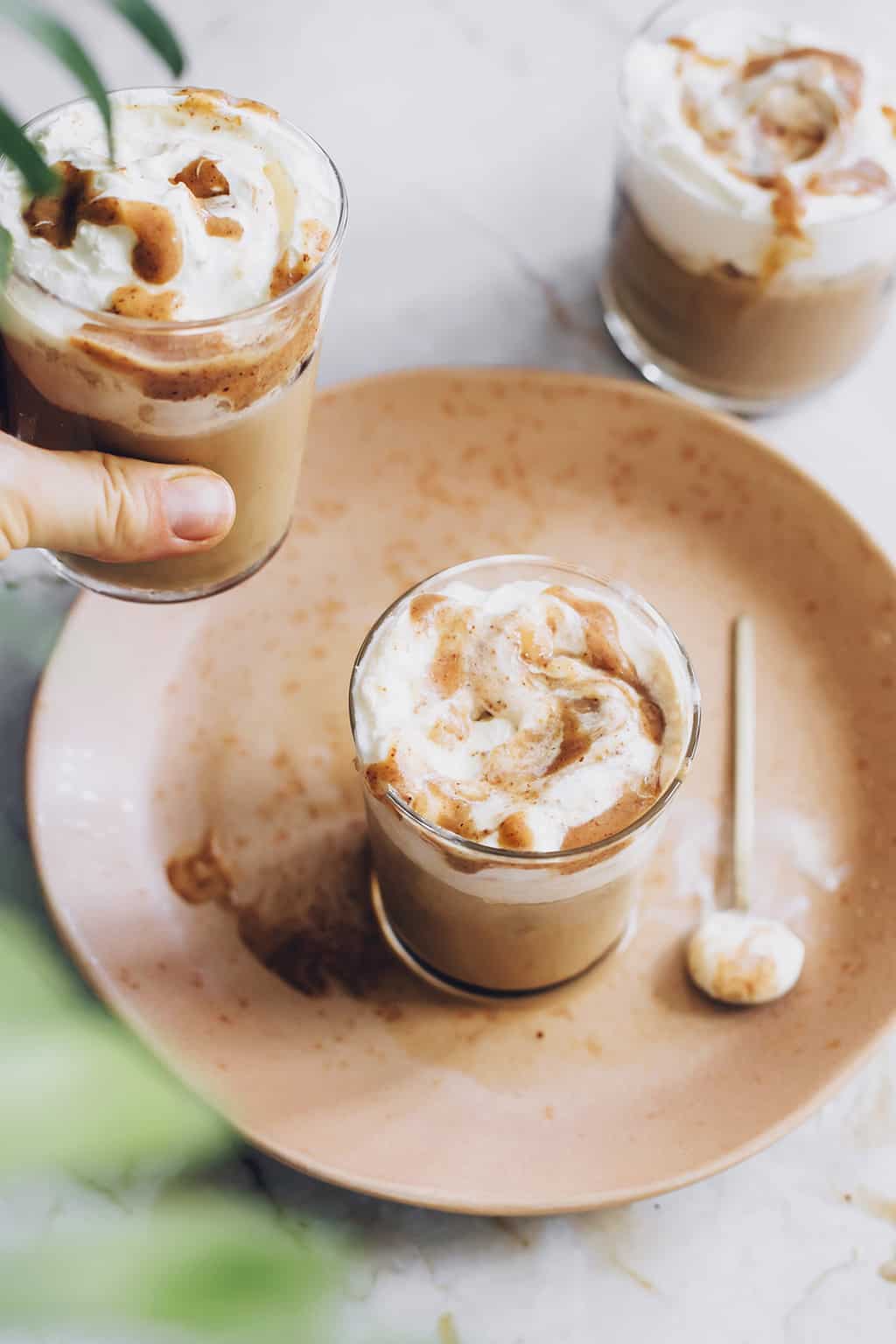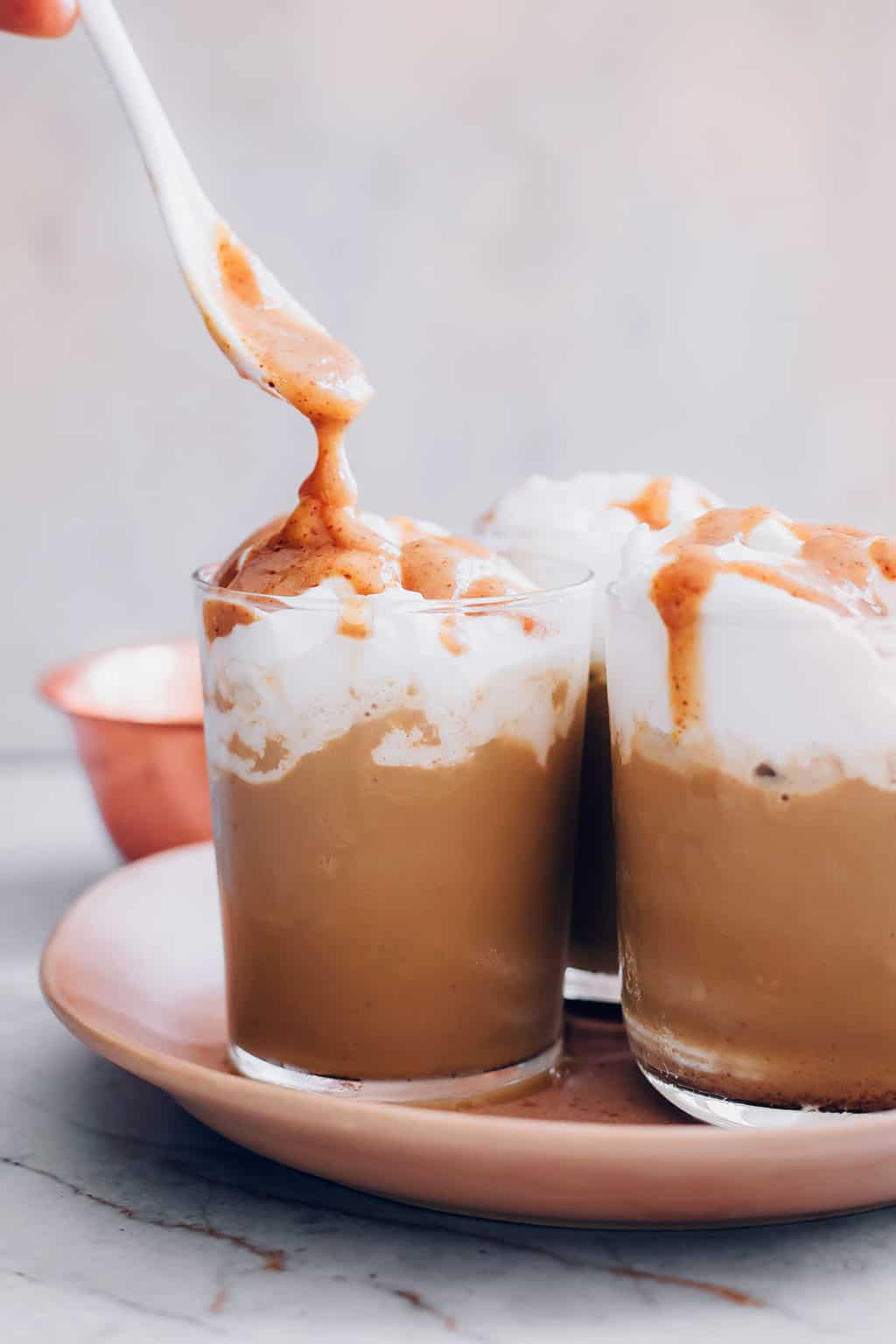 How to use cold brew
They might sound fancy, but all you need to make frappés at home is a blender, some ice, coffee, something to make it creamy, and your desired flavoring.
If you're brewing (or buying) cold-press coffee by the batch, this is a great way to use it. To get even more coffee flavor, use ice cubes made with cold press.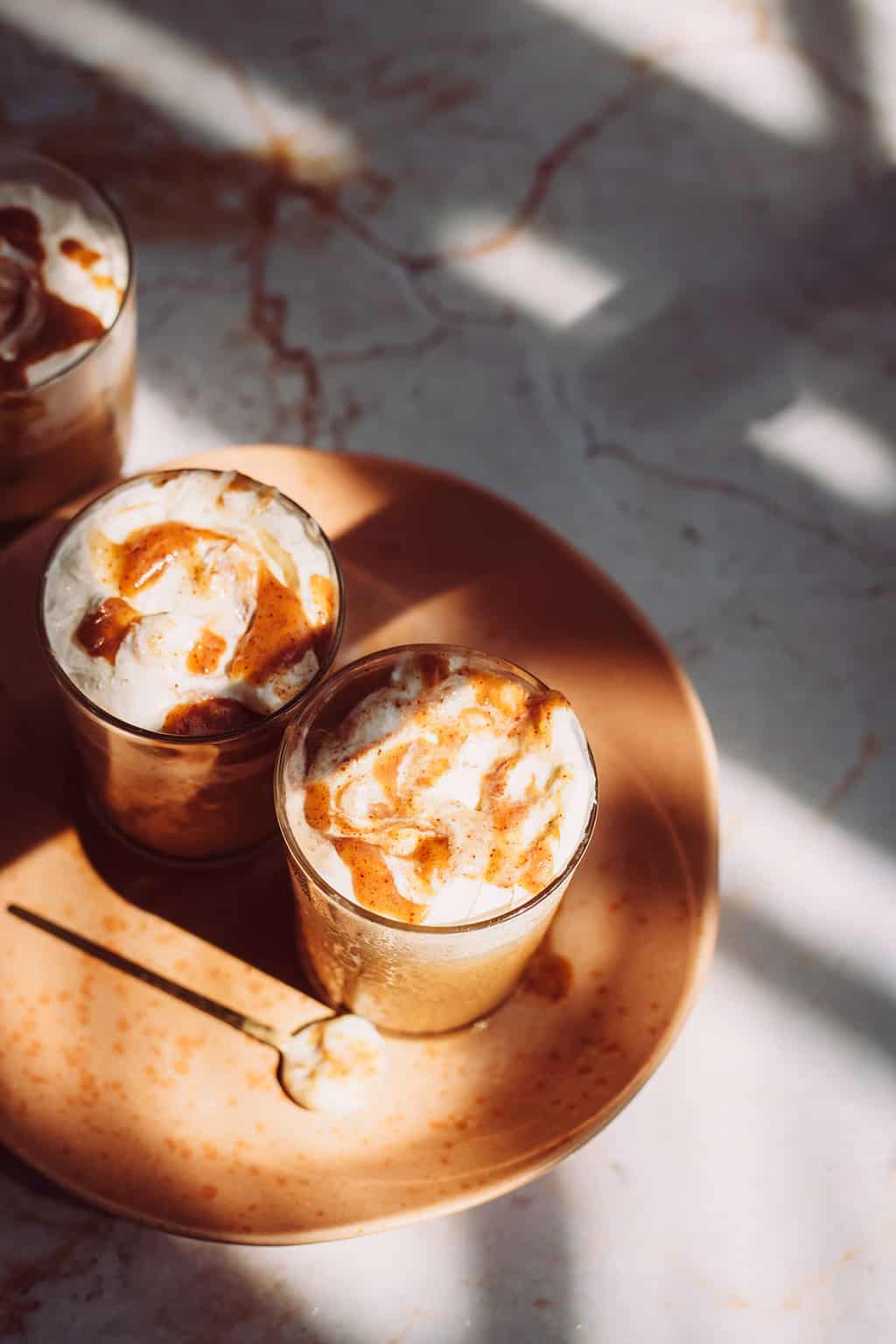 You can experiment with different ways to add the sweetness: chocolate almond milk, vanilla soy milk, or any of the seemingly endless flavors of coffee creamers (for this recipe, we're using Caramel Macchiato).
To thicken the drink, you'll need yogurt (dairy or non-dairy) or ice cream, if you want to get really decadent. Yogurt ice cubes are also a pretty genius option.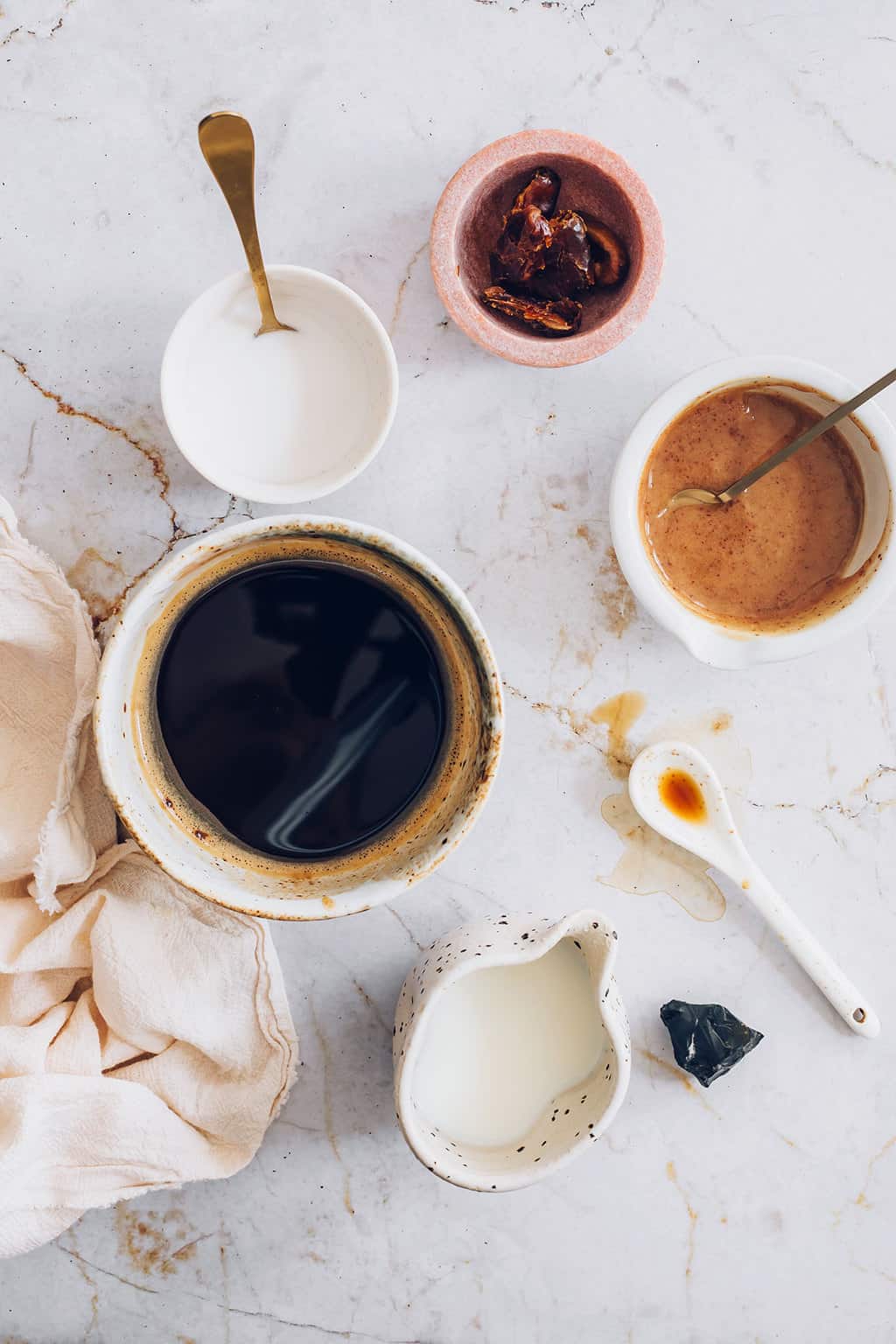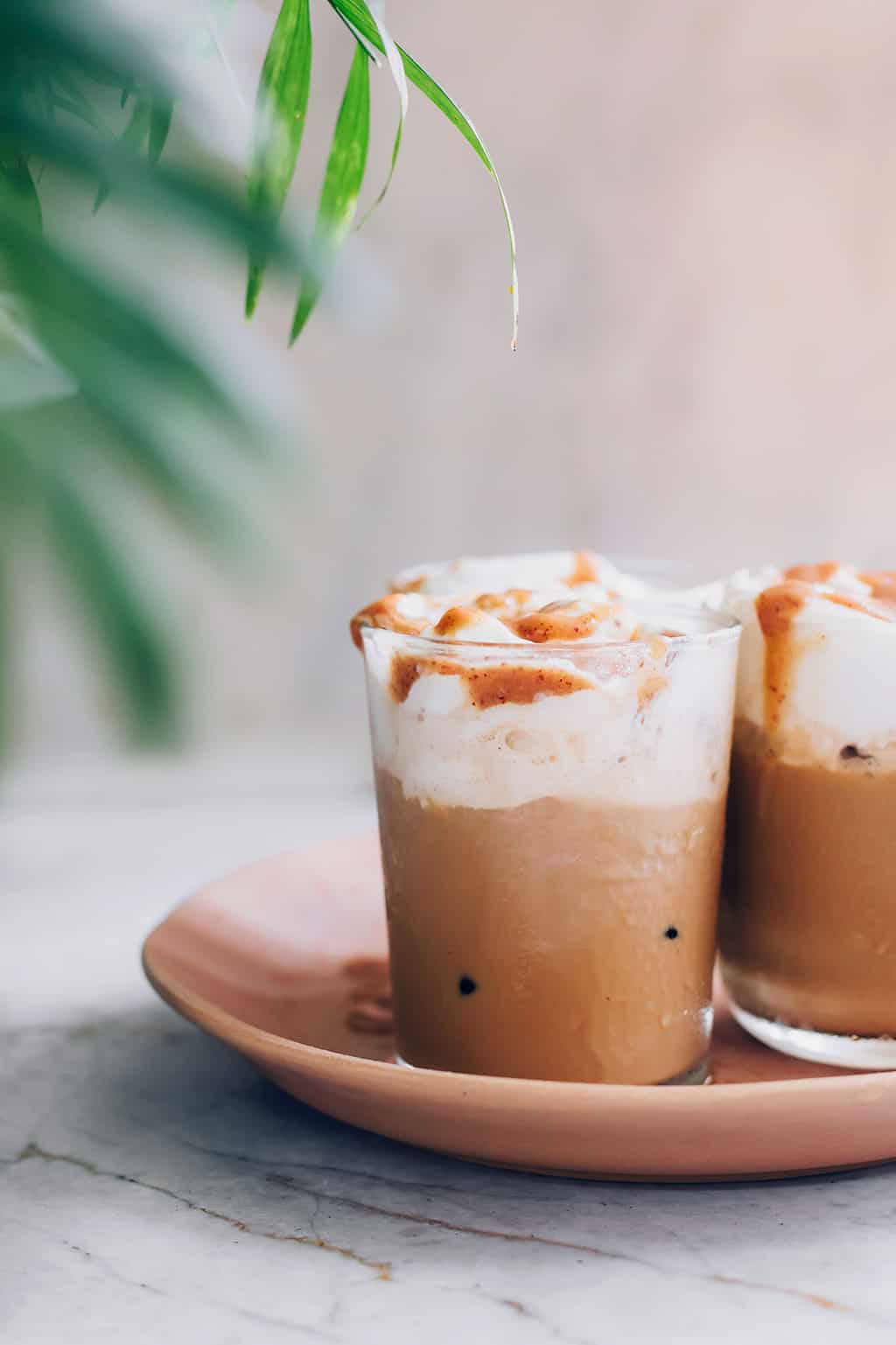 The toppings are up to you, but whipped cream or whipped coconut cream is always a no-fail accompaniment. I also topped this one with a drizzle of caramel, which makes it almost too pretty to drink. Almost.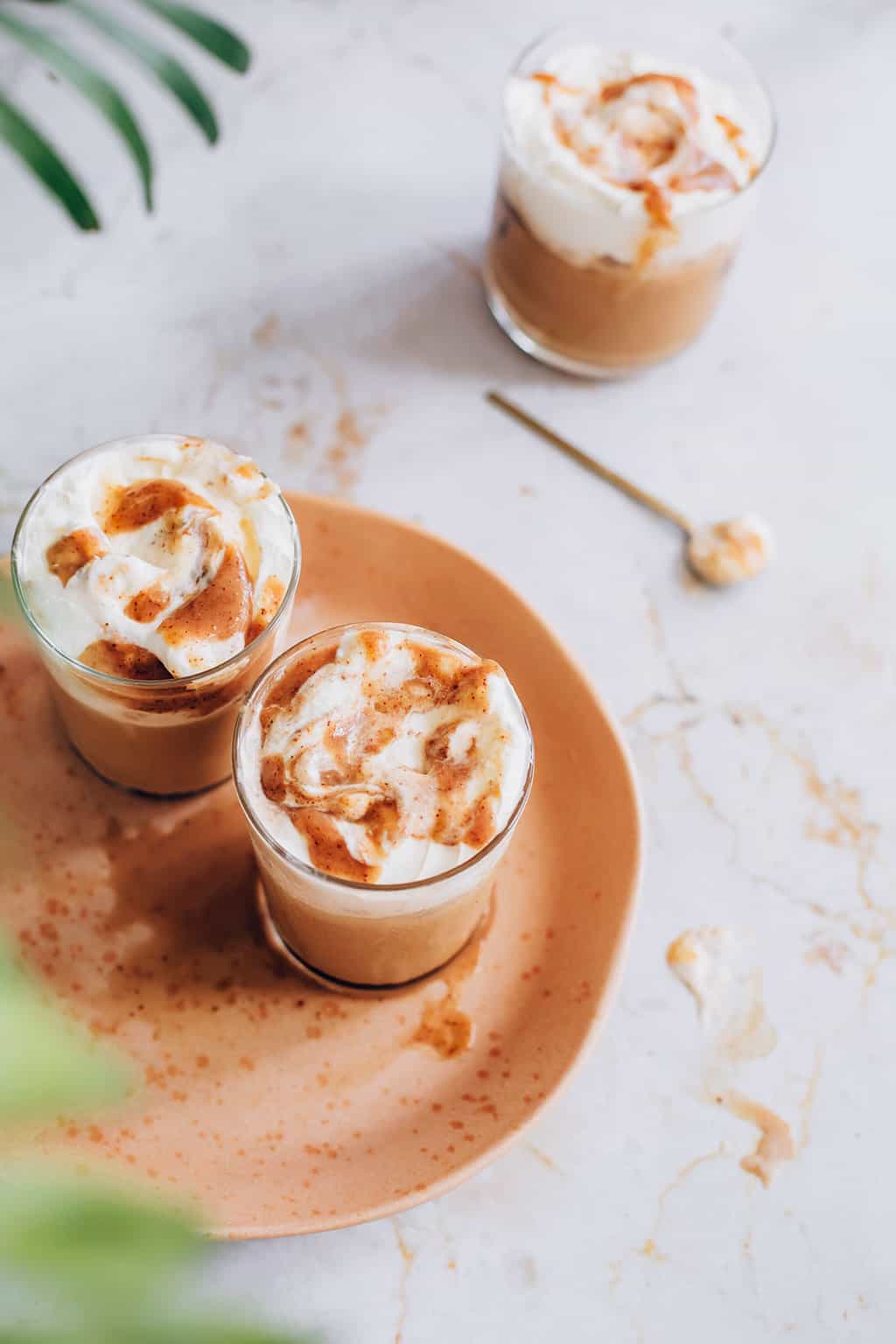 Photos by Ana-Maria Stanciu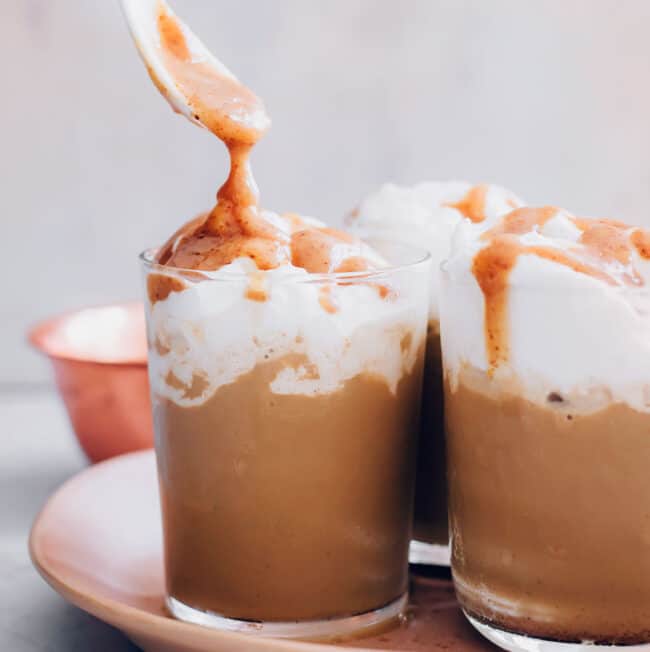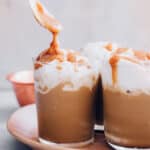 Print Recipe
Caramel Iced Coffee Frappé
Cool down with a frosty, caffeinated caramel drink made with Greek yogurt and cold-press coffee.
Ingredients
6

ounces

cold-press coffee

4

dates

4

tbsp

coconut cream

1/2

cup

yogurt or ice cream

dairy or non-dairy in plain, vanilla, coffee, chocolate or caramel flavor (I used Oikos' Caramel Macchiato Greek yogurt)

1/2

cup

ice cubes

or cold-press or coffee ice cubes
Instructions
Place two small glasses in the freezer 5-10 minutes before making the frappé.

Add the dates and coconut milk into the blender and process to obtain a smooth, caramel-like texture. Transfer into a small bowl

Add all the rest of ingredients to blender, pouring liquid in first.

Blend just until smooth (I like when there are a few ice shards left) and pour into glasses (you could also go with one big glass — no judgement here).

Enjoy the light, frothy mixture as your a.m. coffee, or make it a dessert by garnishing with whipped coconut cream and a caramel drizzle.
23