The hubby and I have a deal. I make the kids' lunches every day, and he fixes my breakfast. So when I roll out of bed there's a yummy smoothie waiting. Which is perfect since he dashes out of the house insanely early, usually before the chaos of getting 3 kids dressed and ready begins.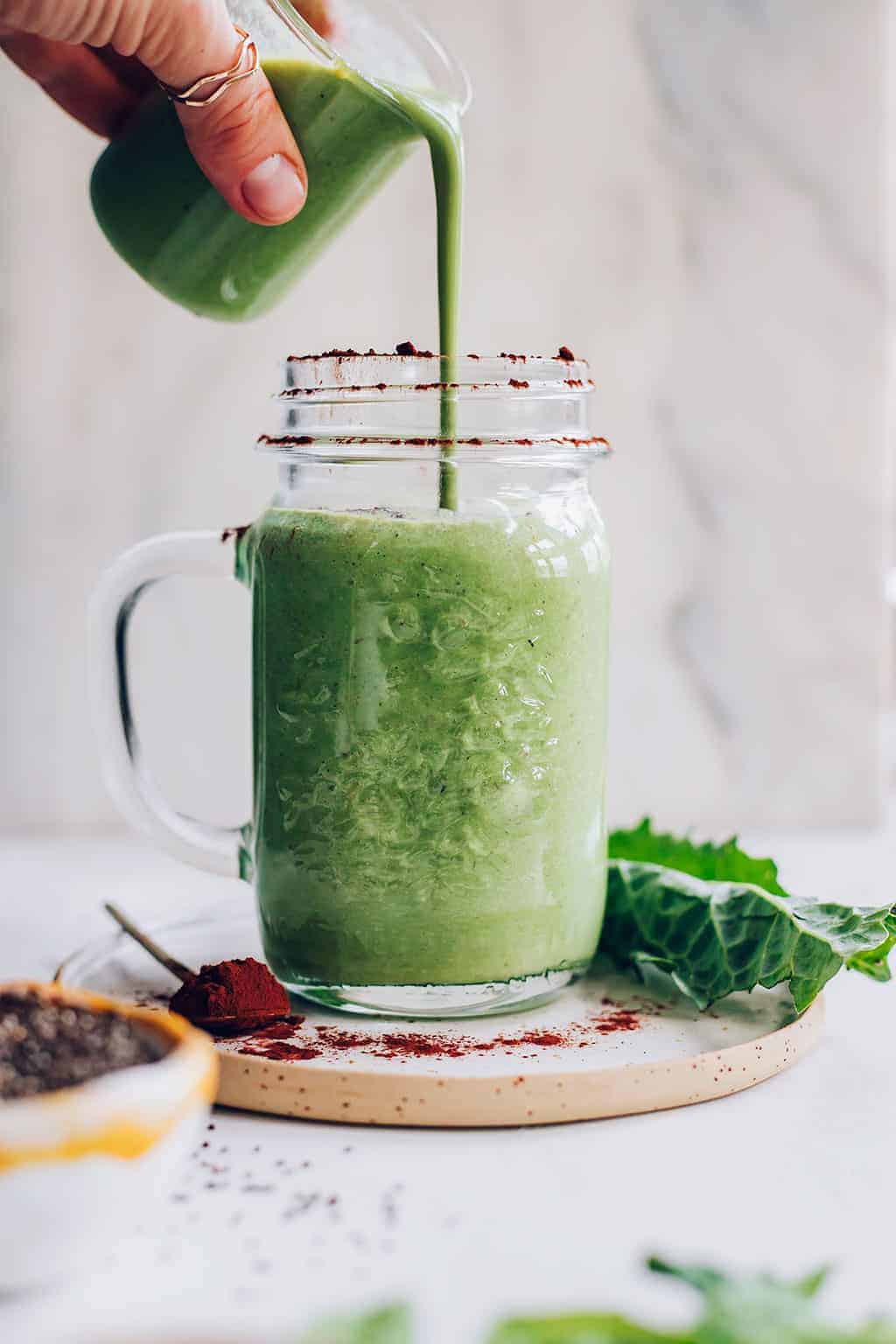 Left to myself, I end up scarfing down the kids' leftovers, a terrible habit any time of day. Instead I'm getting tons of vitamins (especially vitamins A and K for those dark circles) and antioxidants.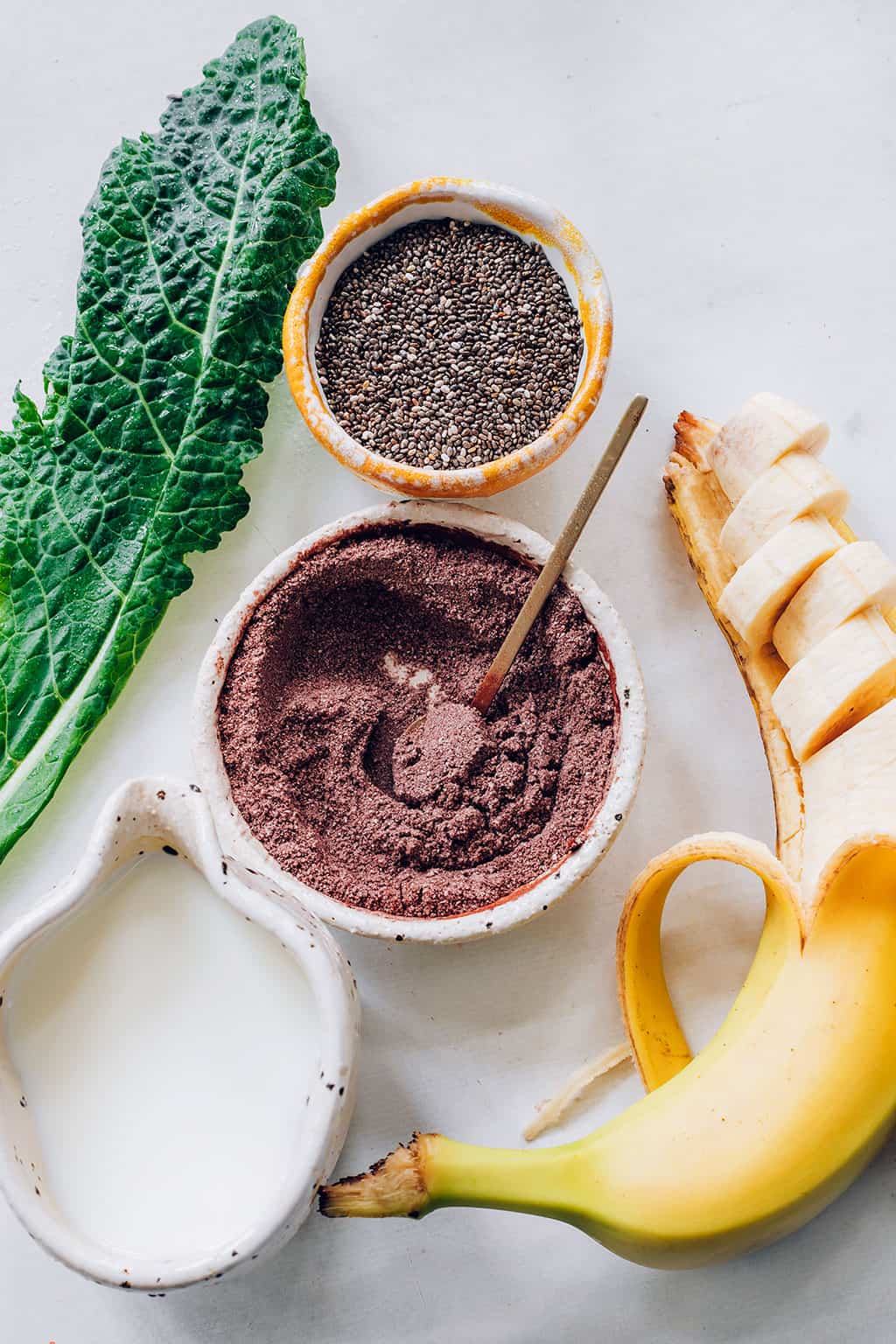 Chocolate Coconut Chia Smoothie
I'm totally late to the chia seed show, but better late than never. I love that they don't have to be ground up like flax seeds – that was a major roadblock. Who has time to grind seeds?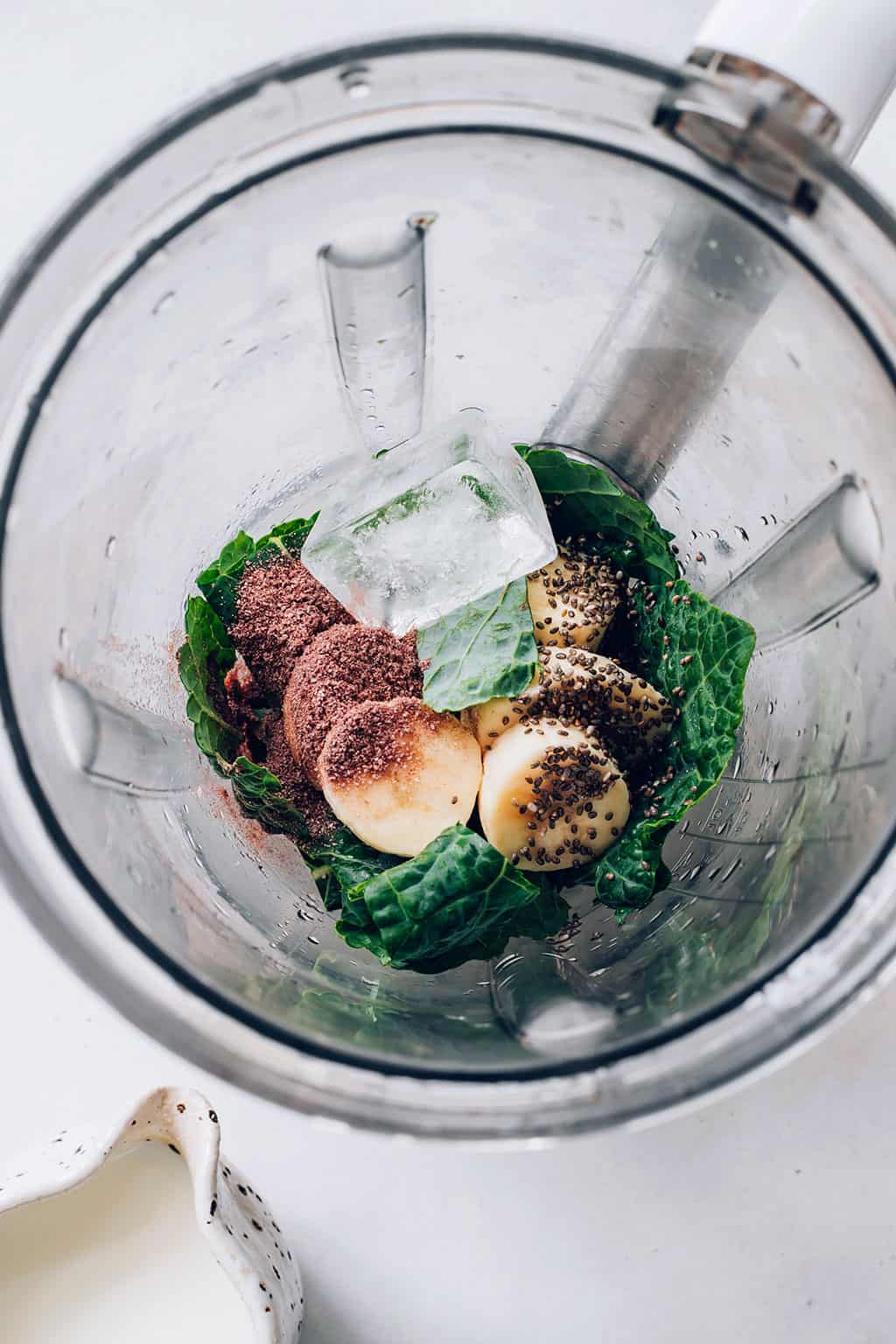 And these guys have tons of fiber to keep you feeling full. And don't get me started on the chocolate and coconut milk. The result is so much more creamy (and decadent tasting) than a typical fruit shake.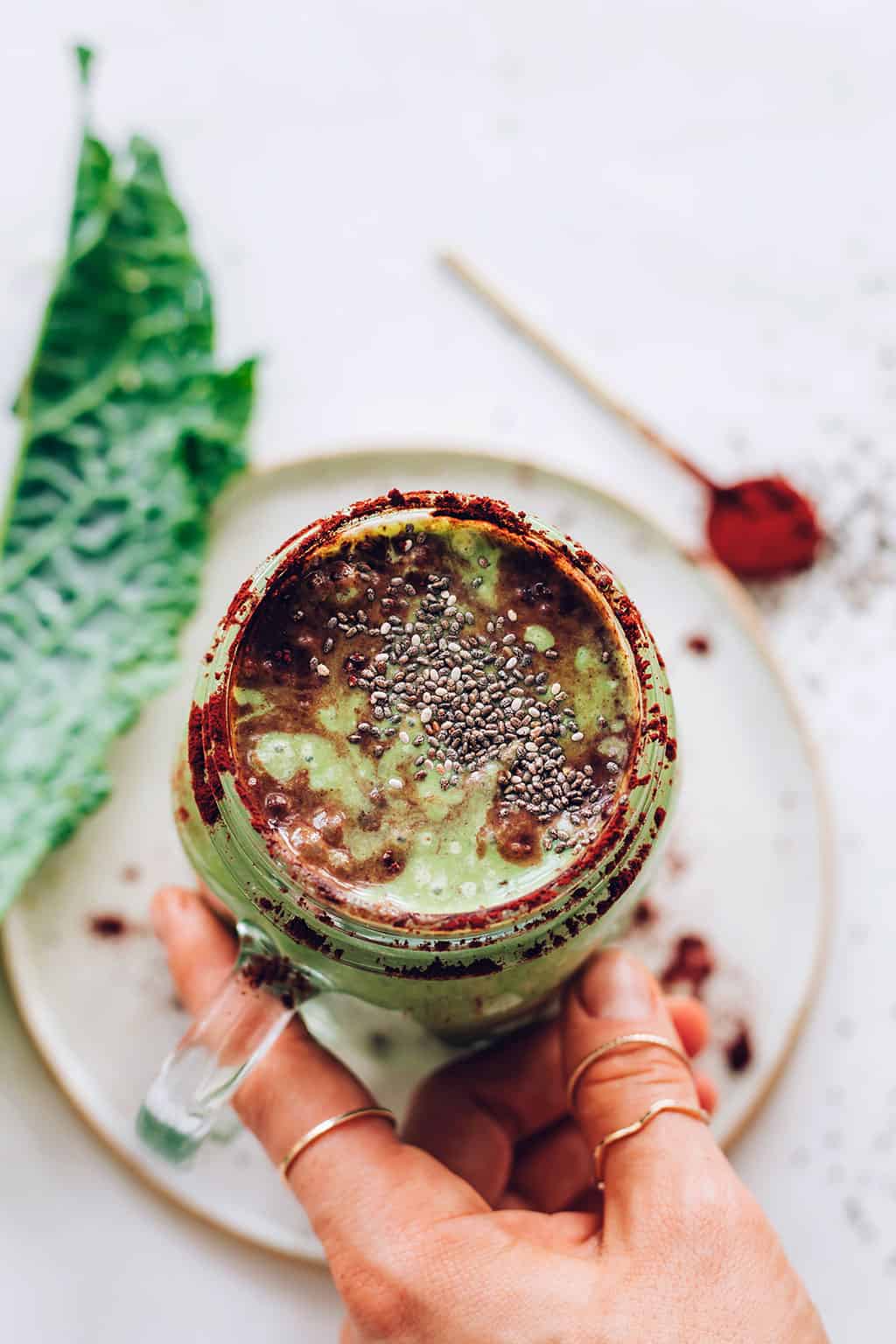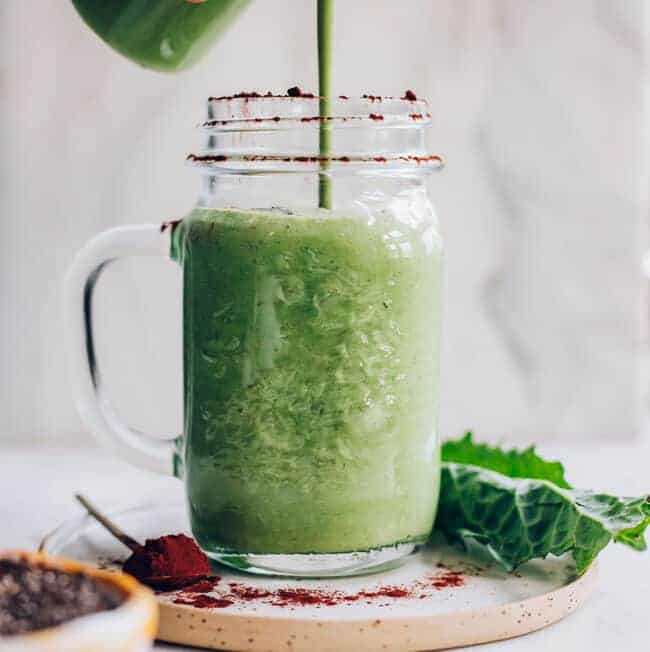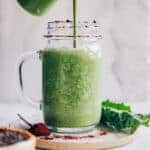 Print Recipe
4 Kale Beauty Smoothie Recipes
A creamy (and decadent tasting) smoothie with plenty of fiber to keep you full.
Ingredients
Instructions
Add all ingredients to blender and blend until smooth.
Notes
Freeze any leftovers in an ice cube tray and add to future smoothies.
Photos by Ana Stanciu
26