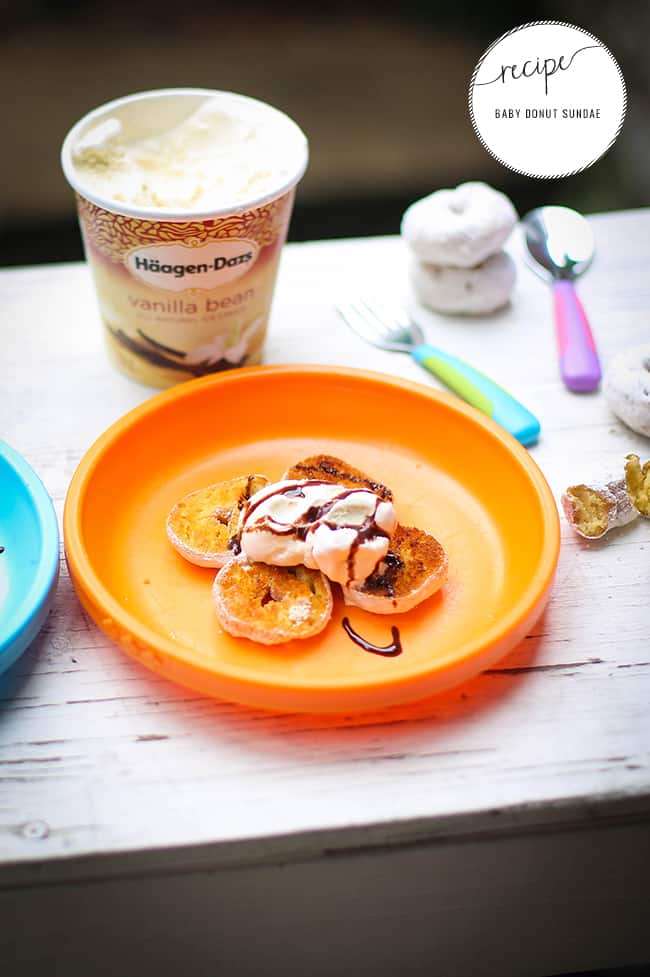 Donuts are not allowed in my house. I learned long ago that I'm powerless to resist a chocolate glazed Krispy Kreme. I'll obsess over them. Then eat them for breakfast, lunch – maybe even dinner – until they're gone. Some crazy person brought donuts into the delivery room when I was laboring with Caroline. You're not allowed to eat, and it was a looong labor. After she (finally) made her appearance and we got settled, the first thing I said was, "I want a donut." So nope, I don't buy donuts.
Having said that, I just bought donuts. I found a broiled baby donut recipe in an old Weight Watchers cookbook and started to obsess. Crispy little donuts? Had to have it! Only 150 calories? Thank goodness!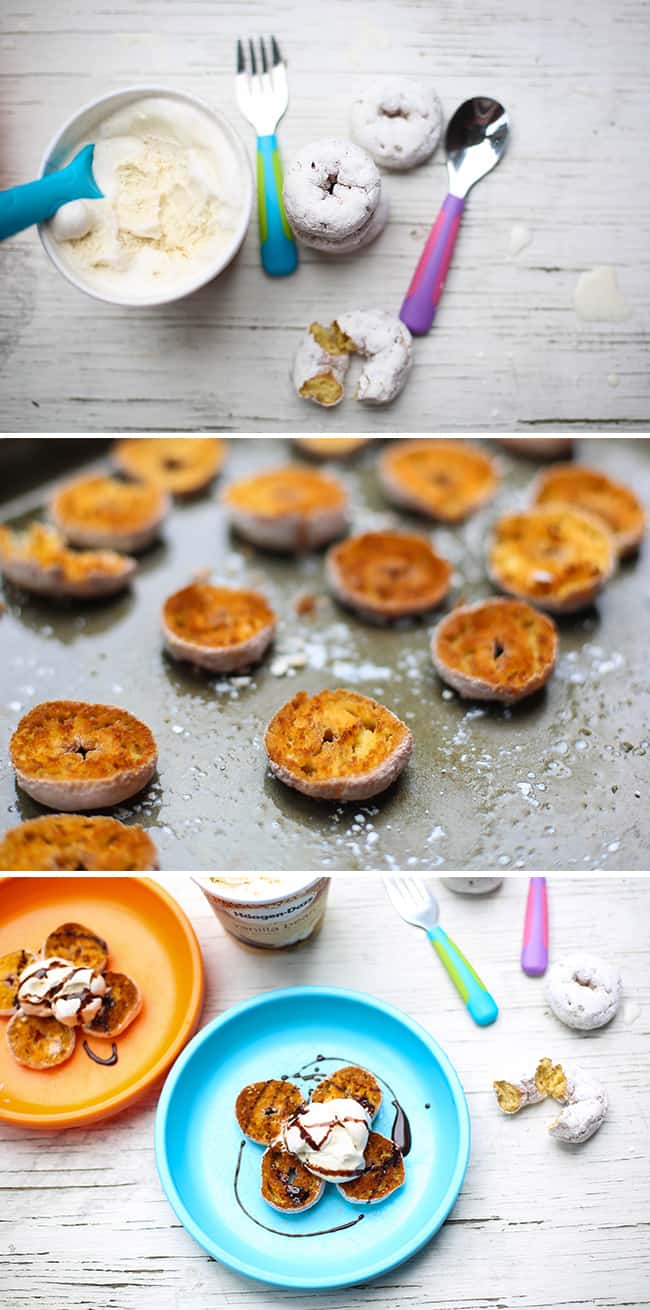 Broiled Baby Donut Sundaes
adapted from Weight Watchers
12 mini powered sugar donuts
Cooking spray
Ice cream and chocolate syrup
Preheat your broiler. Then cut the donuts in half horizontally and place the halves, cut side up, on a baking sheet sprayed with cooking spray. Broil donuts on the top oven rack for 2 minutes or until browned. Put 4 donut halves on each plate and top with a rounded tablespoon of ice cream and a teaspoon of chocolate syrup. Enjoy your 150 calories!!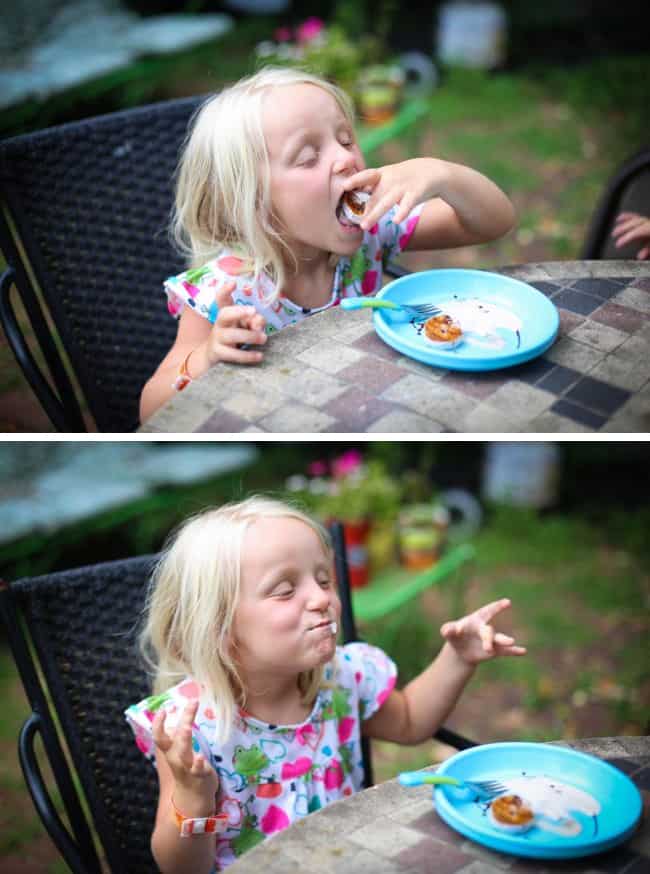 Guess who else was a big fan?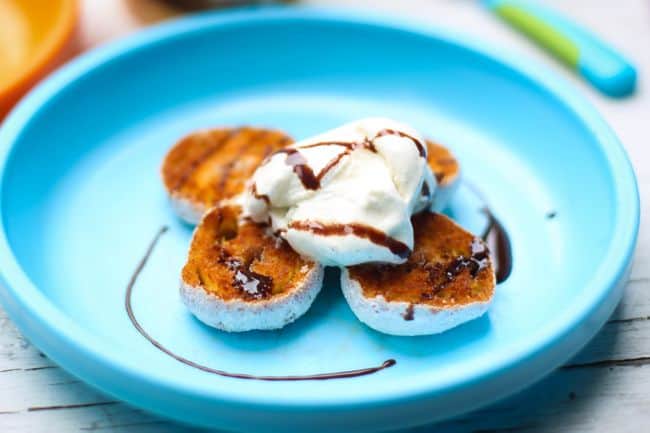 These guys were so good – even without ice cream. They tasted like mini funnel cakes.
Anyone else have a food weakness?
0