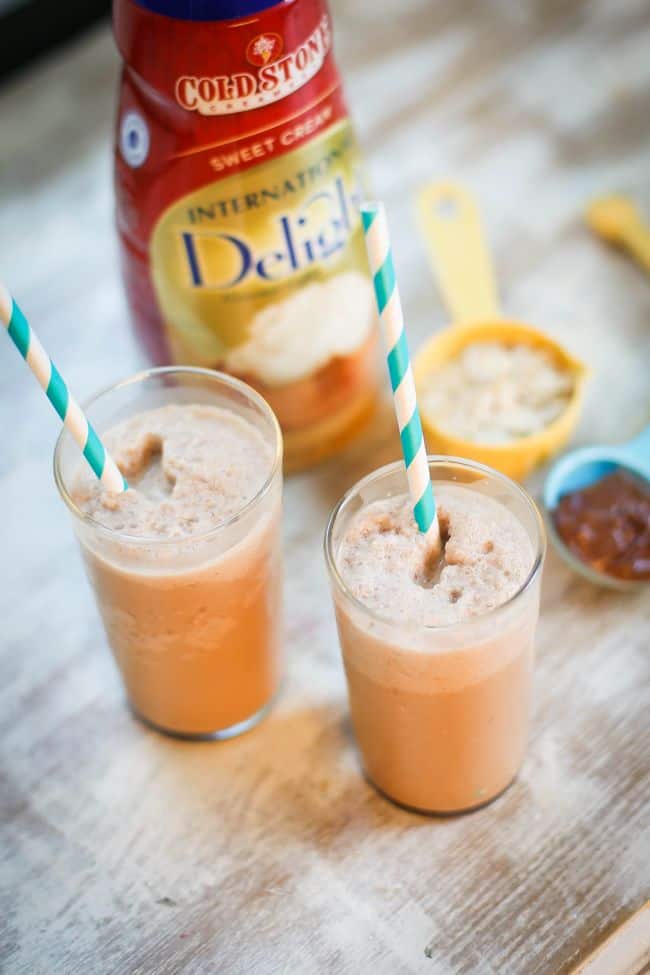 Every afternoon, like clockwork, I start yawning and wishing for a nap at exactly 3:30 p.m. Unfortunately, this perfectly coincides with Caroline getting home from school and the beginning of the so called "witching hour." Which, by the way, is totally true and lasts way longer than an hour.
Enter coffee. Maybe it's the caffeine (or just taking a quick moment for myself?) but it totally saves my sanity in the afternoon.
Smoothie making is one of our favorite post-school activities, and this is the perfect "mommy version" that tastes just like a fancy whipped something or other. And when you make it at home you can get creative and add things like Nutella. And oatmeal. Because that totally goes with coffee and chocolate, right?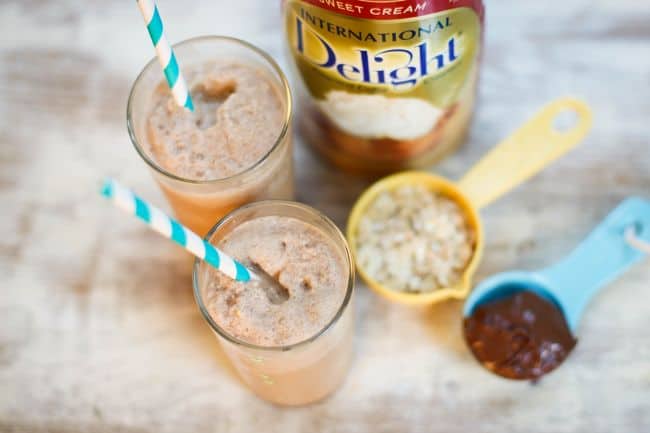 Trust me, you can't even taste the oatmeal. (And if you can, feel free to add more Nutella.) A good dose of fiber is always a good thing to keep you feeling full, and it helps counteract the sugar.
Frozen Nutella Coffee
1/2 cup coffee, preferably lukewarm
1/4 cup International Delight Cold Stone Creamery Sweet Cream Creamer (it tastes like vanilla ice cream!)
1-2 tablespoons Nutella (this is a rough guide – if the kids are being totally crazy, add a bit more)
1/4 cup oatmeal (not the instant kind)
handful of ice
Throw it all into a blender and let it sit together for 5 minutes – this softens the oatmeal. Then blend and enjoy!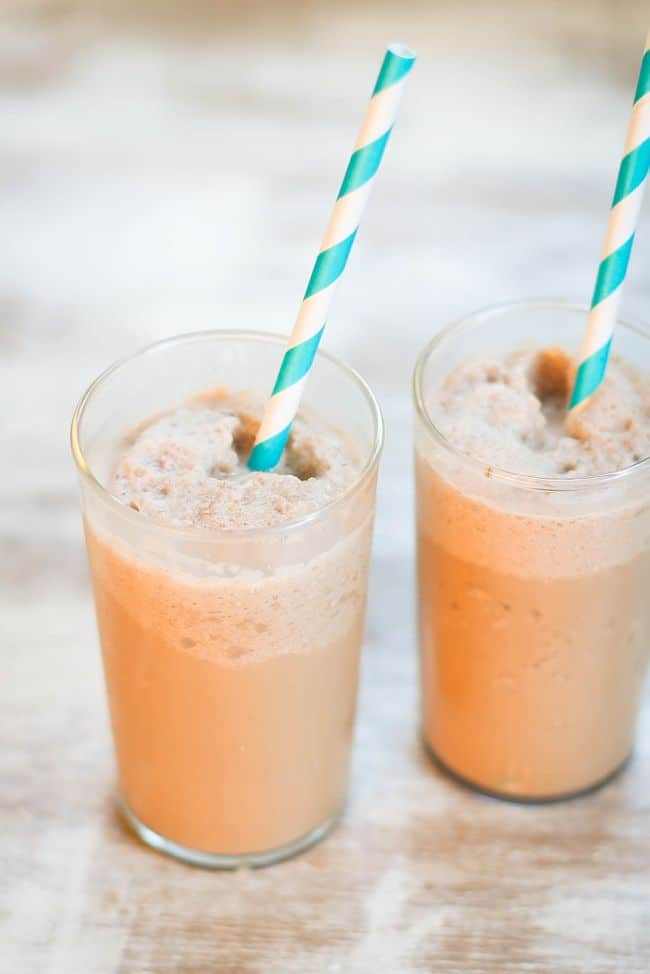 0