With the weather getting cooler, I'm excited to enjoy warm beverages again. We've been kicking back outside at night and it is so cozy! And if you've only experienced hot chocolate from a Swiss Miss pouch then you are definitely missing out! At least that's what I discovered when I made homemade hot chocolate for the first time. Whoa, so yummy!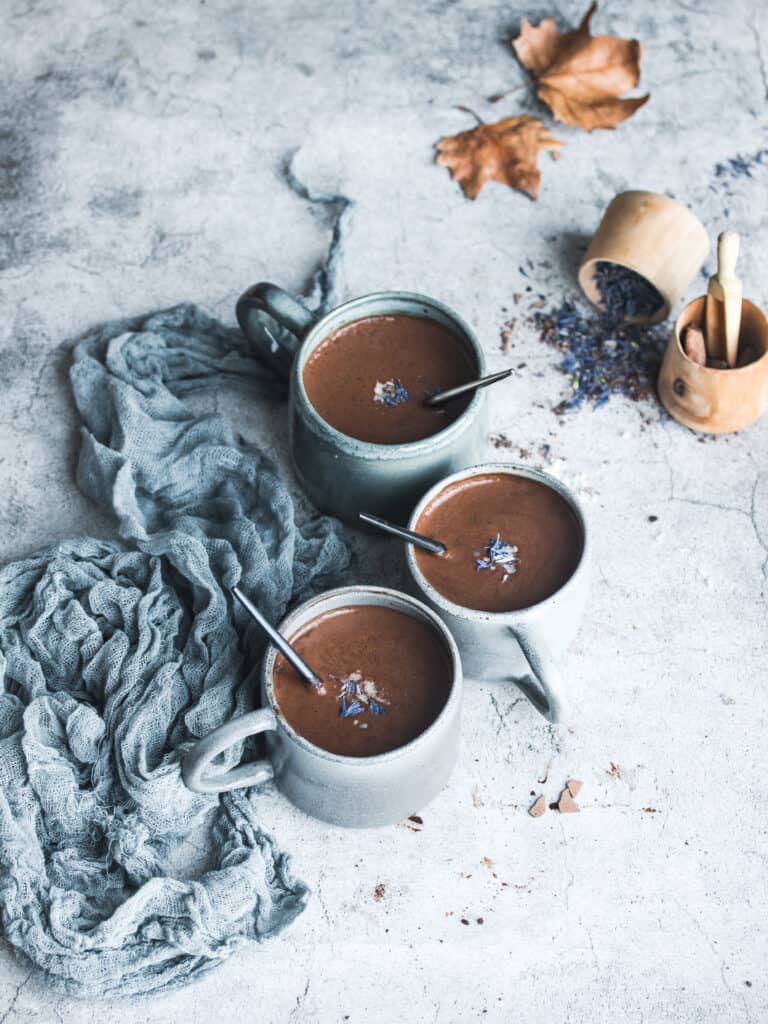 Get ready for the duh moment but using real ingredients made it taste SO much better. Shocking, right? I'm lactose intolerant so I substituted almond milk for regular milk, which made it extra rich and creamy. And hot chocolate is not the same without mini marshmallows and my new favorite thing – a cinnamon stick. Read on for the recipe!
Dairy-Free Hot Chocolate
1 cup water
4 ounces dark chocolate/cacaomass (you can use dairy-free chocolate chips if you want it to be completely lactose free)
4 dates
3 cups plain unsweetened almond milk
½ tsp. vanilla
Whisk together water and chocolate in a saucepan over low heat. Stir from time to time, until the chocolate melts and the mix is well combined. Add the sugar and stir until dissolved. Increase the heat and bring the liquid close to the boiling point, then stir continuously for 2 minutes. Add almond milk and vanilla gradually, while continuing to stir. Cook until the perfect consistency. Serve in your favorite mug and top with marshmallows!
For an interesting twist, add a tiny (and I mean tiny) pinch of cayenne. It gives it a great kick that nicely balances with the sweet.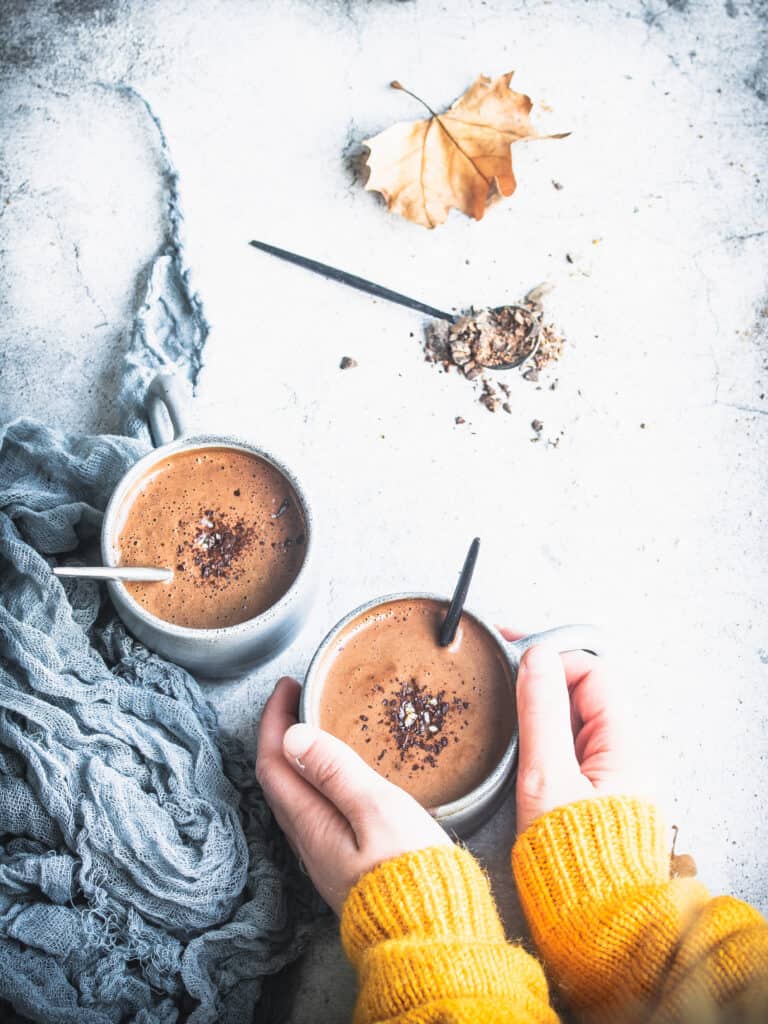 Photos by Natalia Vanthienen
0