Have you ever had a latke? Shortly after Mark and I got married, I remember his mom coming to visit and showing me how to make Jewish classics like latkes, kugel and brisket. I had never heard of latkes (seriously) much less eaten one! Turns out they are total fried potato goodness. Now I make them with sweet potatoes. Yes, they are still fried but now I can tell myself they are healthy, right? The real best part of latkes? The sides! Sweet applesauce and cool sour cream …yum.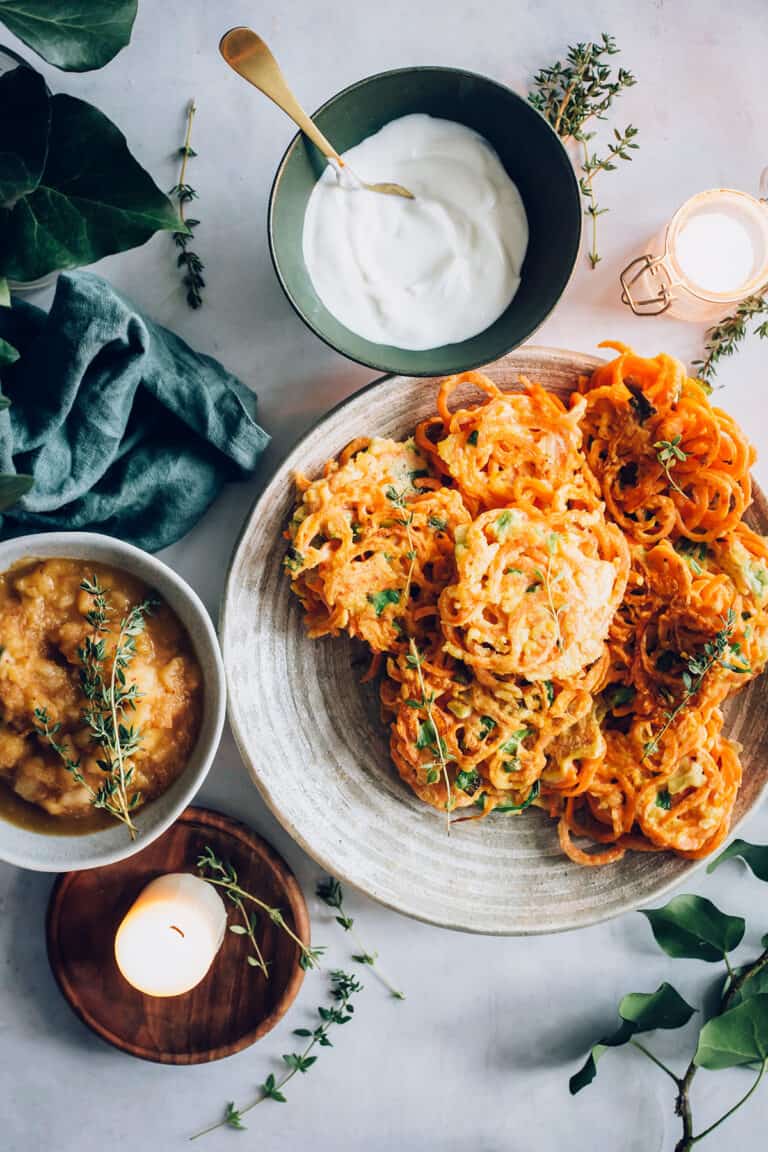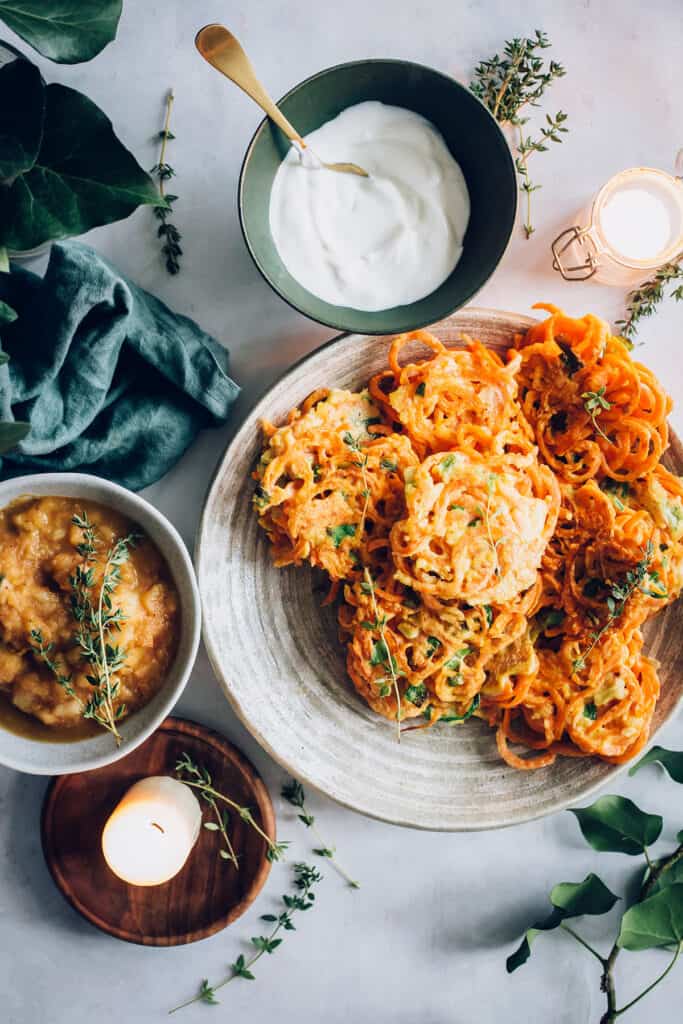 It's funny that Hanukkah has become one of my favorite holidays. The kids love our little traditions – lighting the candles each night, opening their small gifts, eating a chocolate gelt coin. Having 8 nights to celebrate lets you slow down and enjoy it. I'm always sad that Christmas morning is over so fast, aren't you?
Sweet Potato Latkes
2 1/2 pounds sweet potatoes, peeled
6 Tbsp. flour
4 large eggs, slightly beaten
4 green onions, sliced
1/2 tsp. salt
Vegetable oil for frying
1. Grate potatoes through the large holes of a box grater (if you have a spiralizer, you can also turn them into thin noodles).
2. Stir together potatoes and flour. Stir in eggs, green onions and salt.
3. Pour oil to depth of 1/2 inch into a large heavy skillet, heat to 350.
4. Shape a generous tablespoon of sweet potato mixture into a patty and fry in batches, 2-3 minutes on each side. Drain on paper towels.
5. Makes about 2 dozen, and you definitely want to eat these immediately while they are still warm and crunchy.
Horseradish Sour Cream
1 8 oz. container sour cream
2 tbsp. thinly sliced fresh chives
4 tsp. refrigerated horseradish
1 tsp. lemon zest
1/2 tsp. ground pepper
1/4 tsp. salt
Stir together ingredients in a small bowl. Cover and chill at least 30 minutes.
Spiced Thyme Applesauce
1 cup applesauce
1 pear, peeled and chopped
1 Tbsp. butter
1 tsp. finely grated fresh ginger
1 tsp. fresh lemon juice
3/4 tsp. finely chopped fresh thyme
1/8 tsp. kosher salt
1/8 tsp. ground cloves
Stir together all ingredients in a saucepan. Bring to a boil over medium-high heat. Reduce heat to low and simmer for 5-7 minutes until pear is tender. A chunky applesauce is recommended but I used my regular applesauce and it was fine. I also omitted the ginger because I didn't have any on hand and we still wolfed it down.
Recipes adapted from Southern Living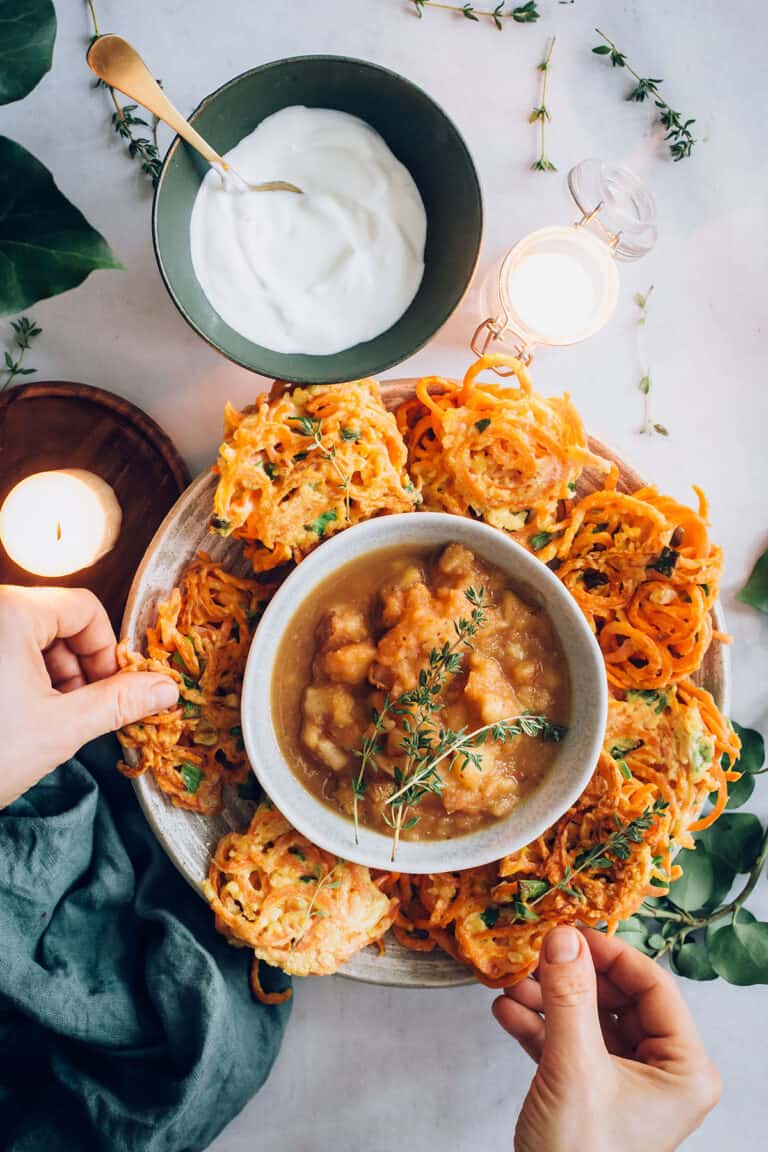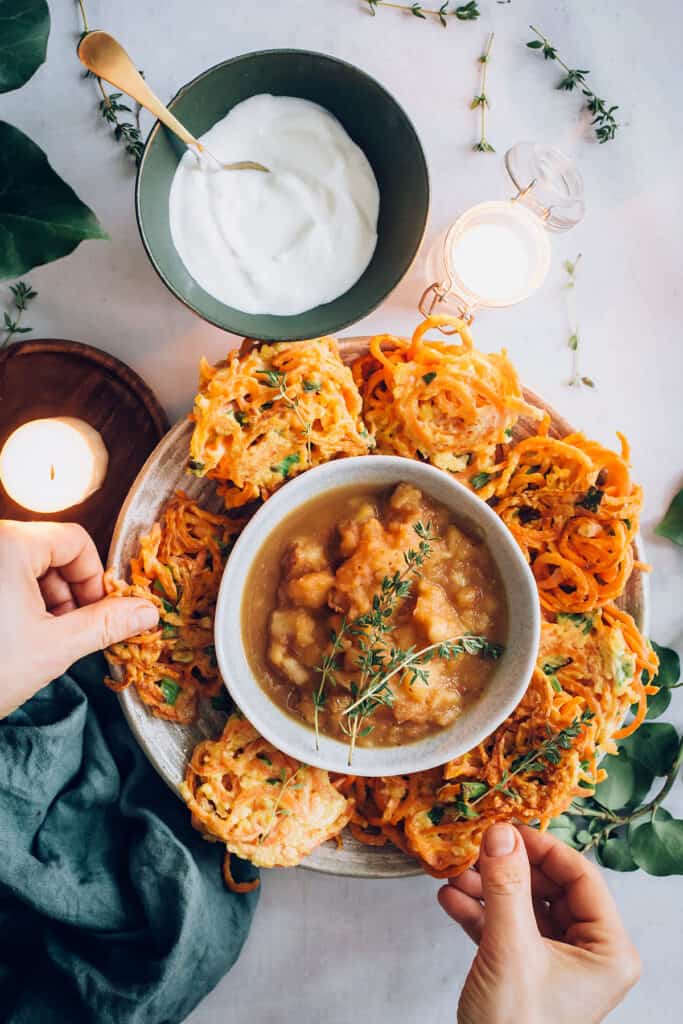 1