Valentine's Day is almost here! Are you celebrating? It will be pretty quiet here after we exchange cards and have a special breakfast. And somehow I got assigned to bring snacks for Caroline and Henry's preschool teachers today. Teacher snacks on Valentine's Day? Yeah, no pressure there!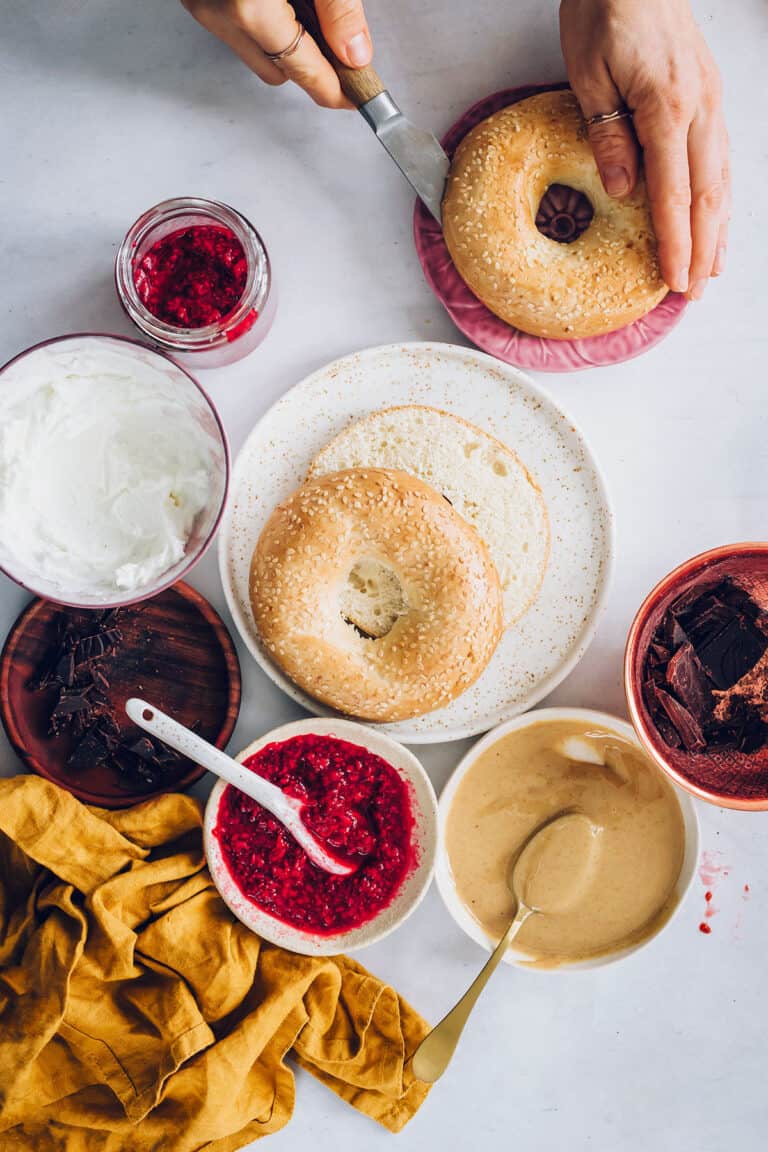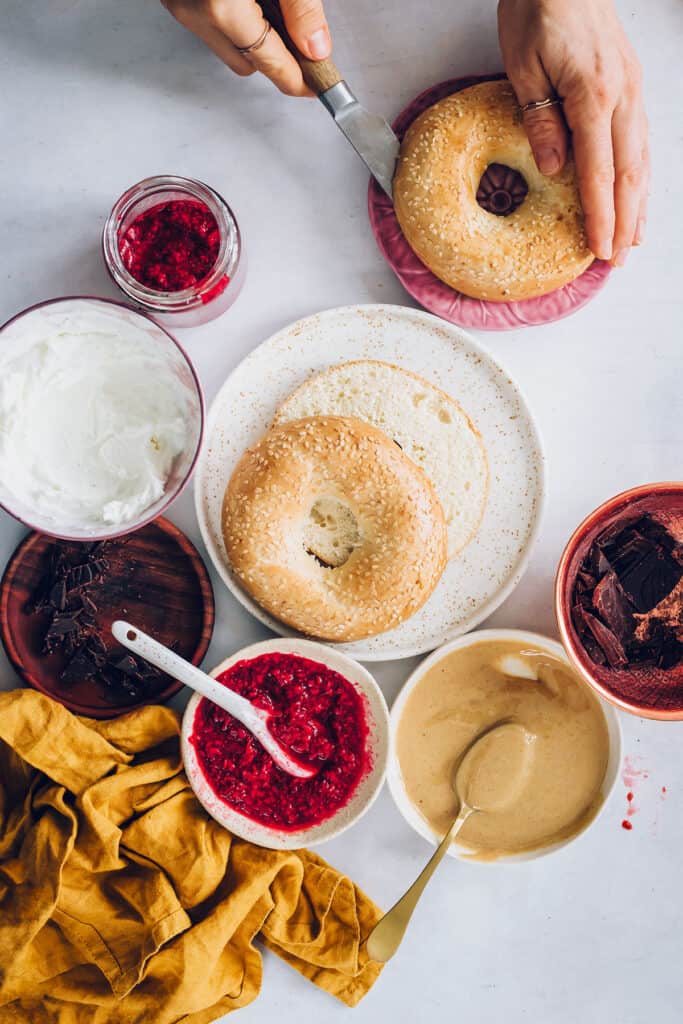 On the snack menu: bagels and box brownies. But that seemed a little sad. A plain bagel? On Valentine's? These teachers are putting up with Henry 3 days a week – they deserve something special!
Admittedly I was a straight A student in school so the overachiever in me comes out when trying to impress teachers.
Say goodbye to plain bagels with these simple 2-ingredient spreads. Gold star!
Raspberry Cream Cheese
1/4 cup cream cheese
2-3 tablespoons raspberry jam
Put everything in a bowl and mix well. If the consistency gets too runny, just add more cream cheese.
Peanut Butter Chocolate Spread
1/4 cup peanut butter (I used soy nut butter because it is a nut free school. But peanut butter would taste even better.)
1-2 tablespoons chopped chocolate chips
Put everything in a bowl and mix well. Since the peanut butter is thicker than the cream cheese you might need more liquid to get to an easily spreadable consistency.
Photos by Ana Stanciu
36