It's not unusual to see people lining up for gym memberships and green smoothies this time of the year. After all, holiday overindulging never comes without a little guilt. But sometimes, after a week or two of healthy eating and exercise, we slip up and need to reset.
If you're in need of lighter, no-fuss recipes to take you through the rest of the winter, we've got you covered! Here are 14 recipes to help you reset after you overdo it: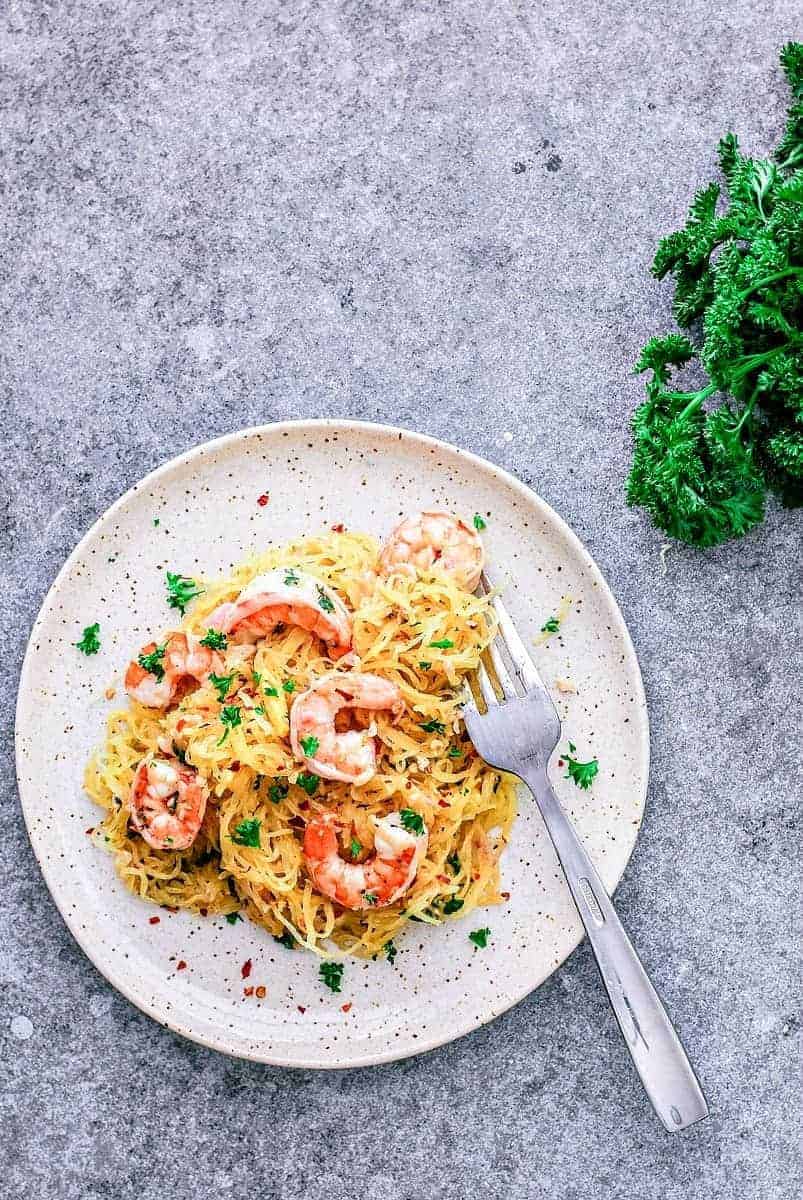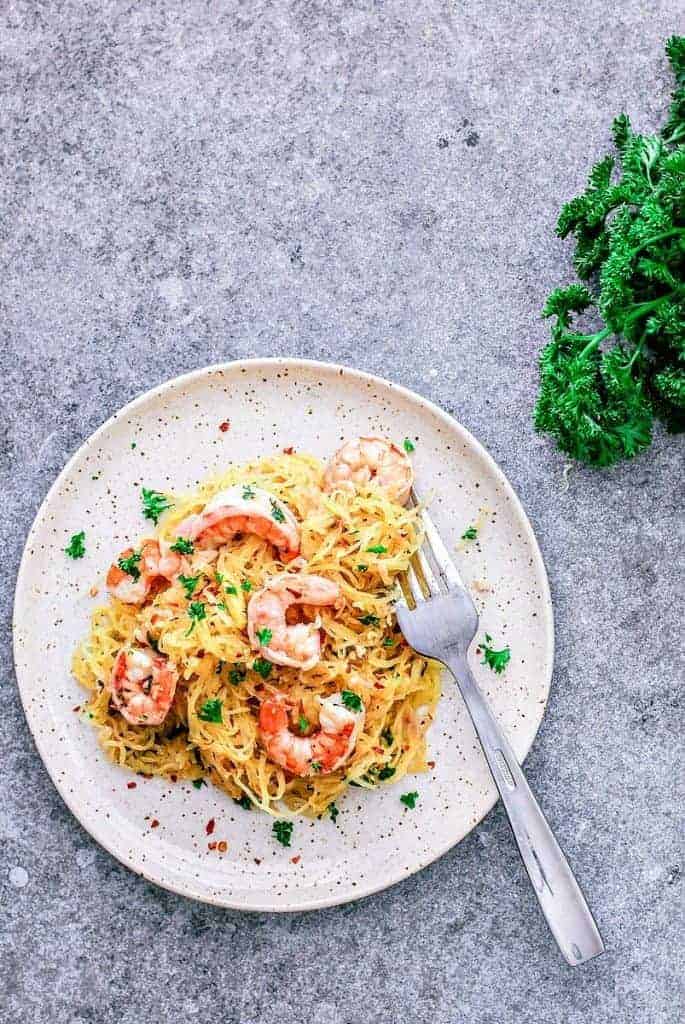 Can you say that five times fast? The answer won't influence your ability to make this delicious lightened-up shrimp scampi, with spaghetti squash replacing the pasta.
Shrimp Scampi Spaghetti Squash from Killing Thyme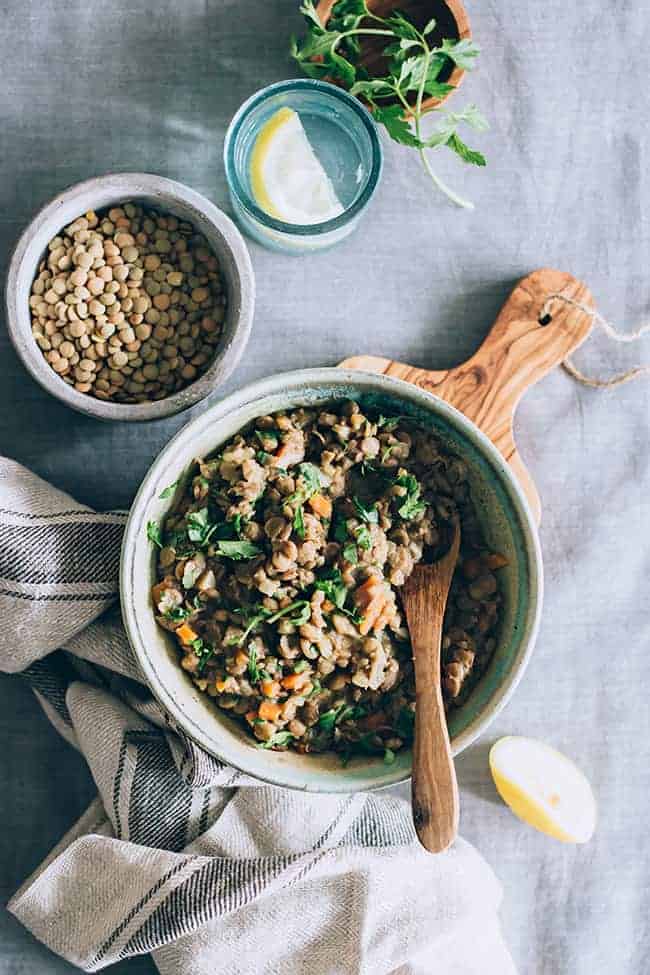 This comforting lentil stew is made with with in-season root vegetables, but the beauty of this recipe is that you can customize it with your favorite herbs, spices, and produce.
Simple Lentil Stew from Hello Glow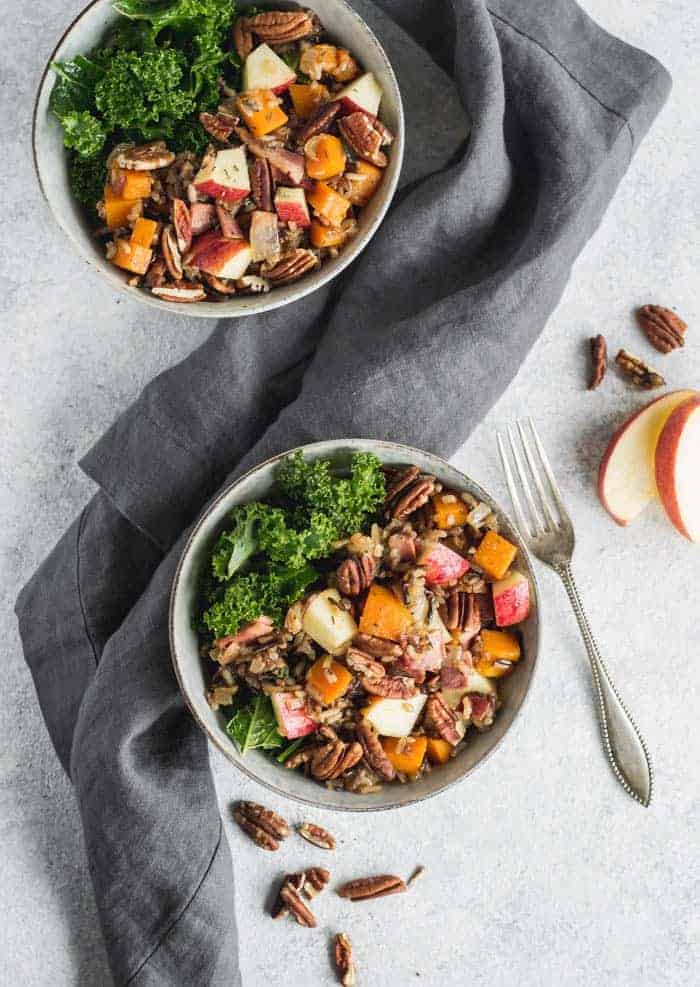 This salad is served warm over fresh kale and it encompasses everything you love about winter – squash, wild rice, apples, toasted pecans, and more!
Butternut Squash and Wild Rice Salad from Well-Fed Soul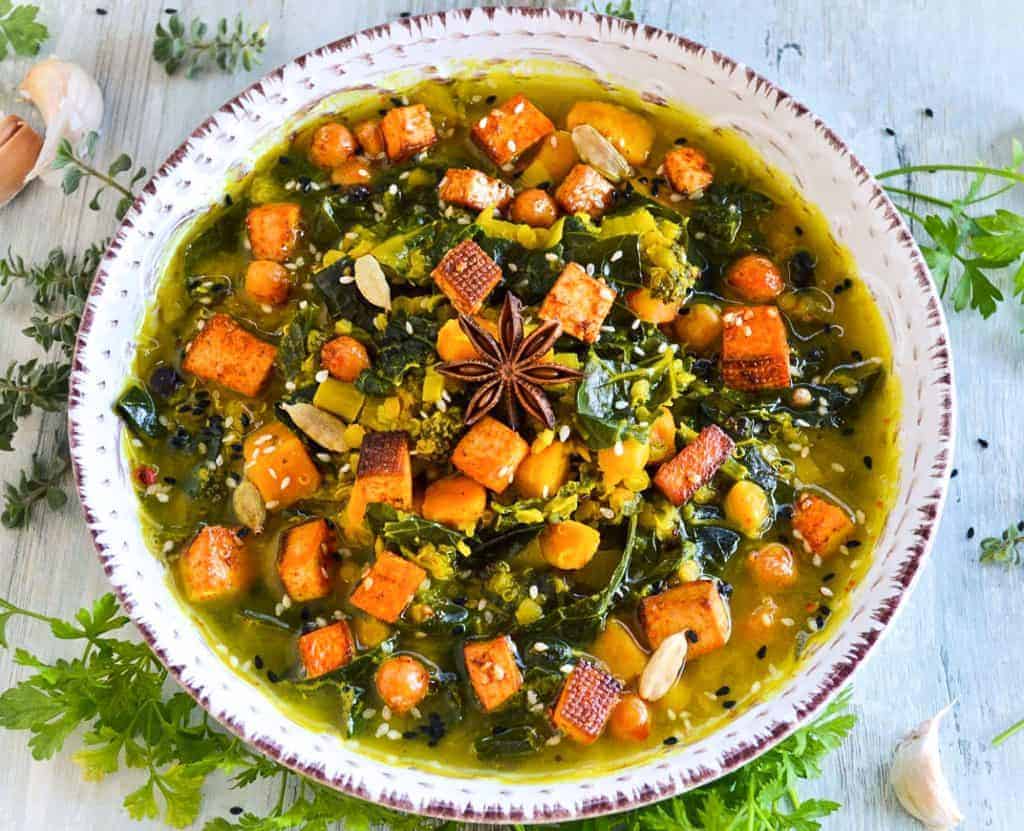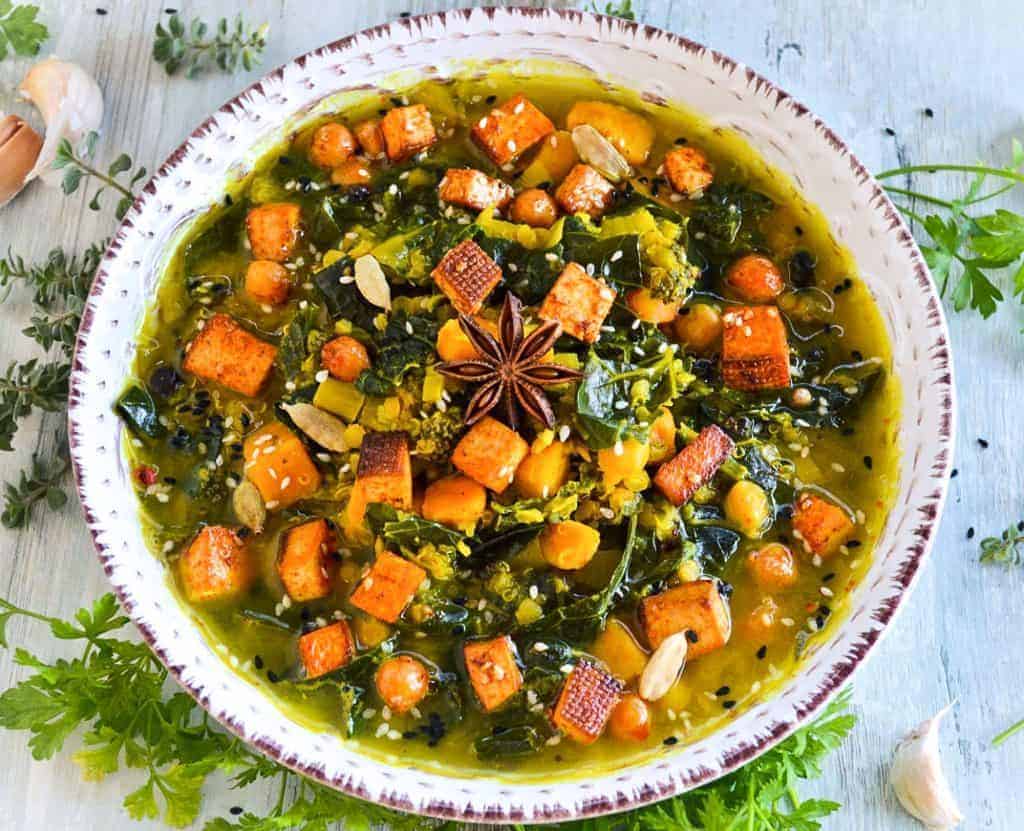 This rainbow stew is a pleasure to eat! Spiced with ginger, coriander and turmeric, the veggies all mix together wonderfully.
Detox Stew from Rainbow in My Kitchen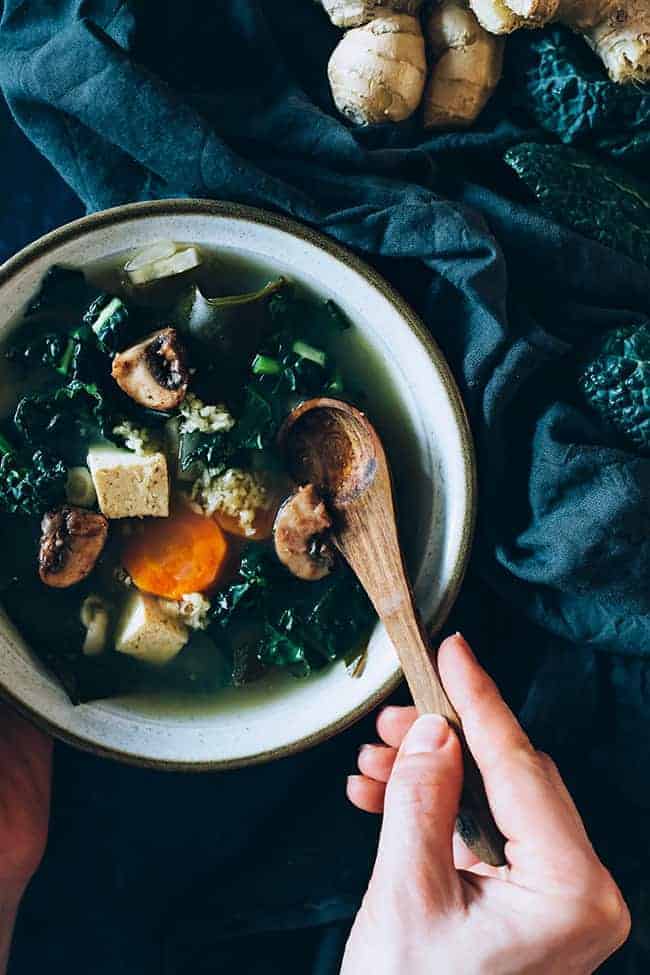 Miso soup is the new superstar when it comes to healthy eating. It combines rich umami flavor alongside high concentrations of minerals (zinc and manganese), vitamins (B, K), antioxidants and protein, stimulating the immune system.
Healing Miso Soup with Seaweed and Kale from Hello Glow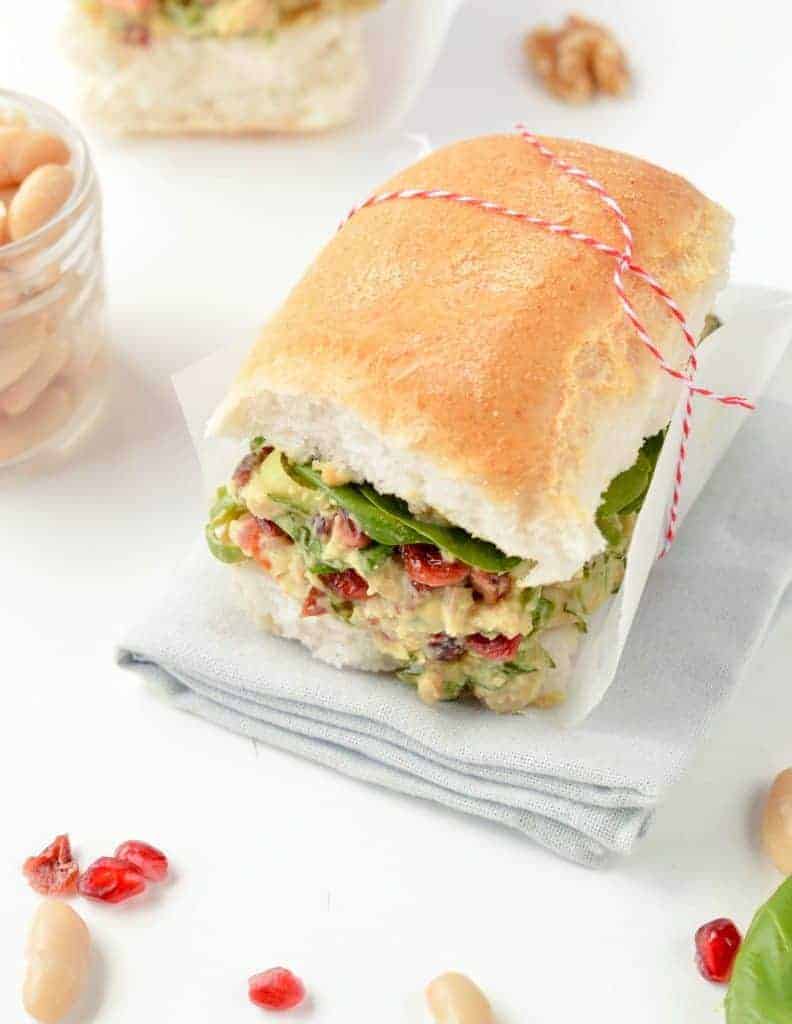 Sometimes a quick sandwich is all you need (and all you have time for). Better make it count! This one is made with a white bean, tahini, cranberry spread and topped with basil and baby spinach.
White Bean Sandwich with Basil, Cranberries + Walnuts from Sweet As Honey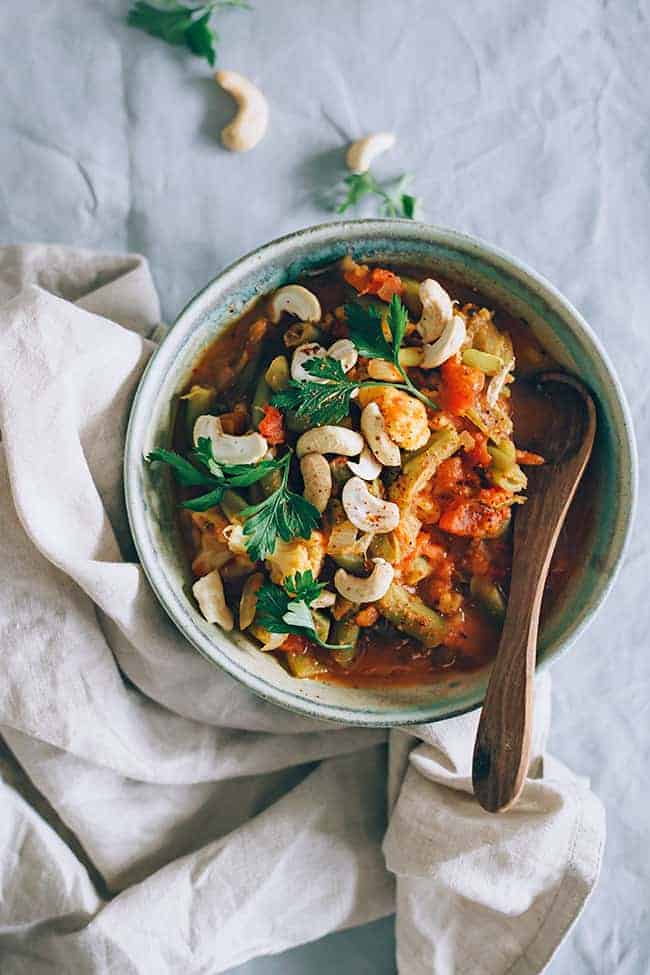 The long, cold evenings of winter call for warming spices and comforting food. This cashew curry is just that, while also being packed with nutrients.
Comforting Cashew Curry from Hello Glow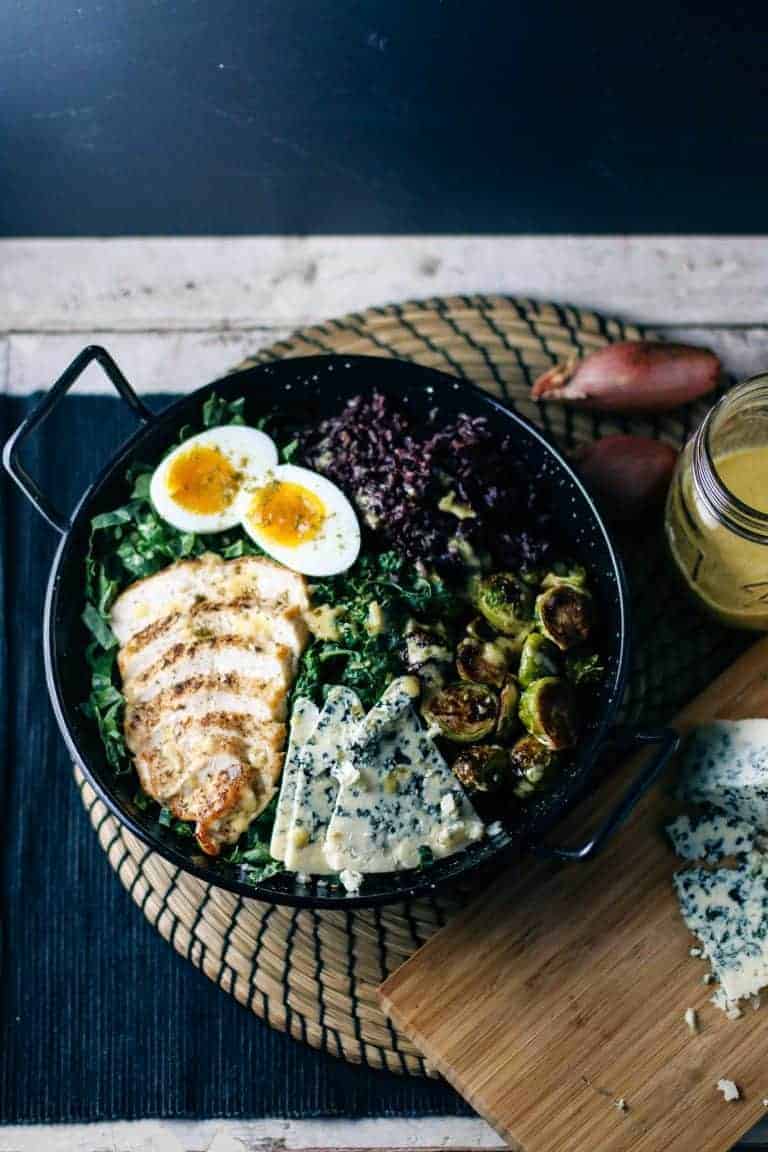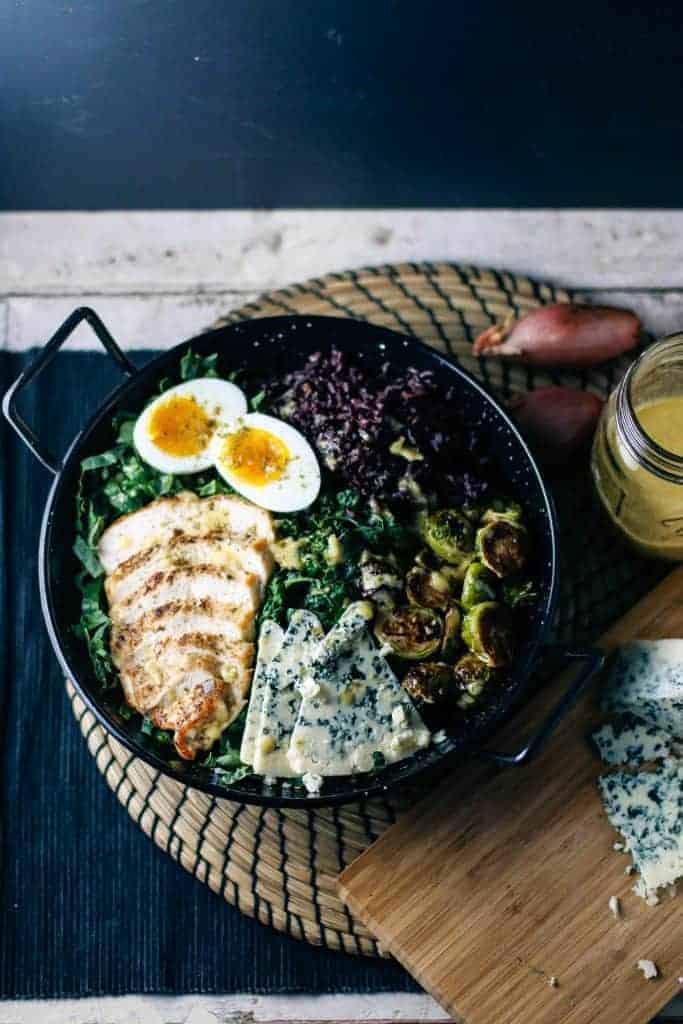 Enjoy winter's flavors in a filling and delicious chicken and kale salad, topped with Brussels sprouts, eggs and a beautiful vinaigrette.
Winter Chicken + Kale Salad from I Will Not Eat Oysters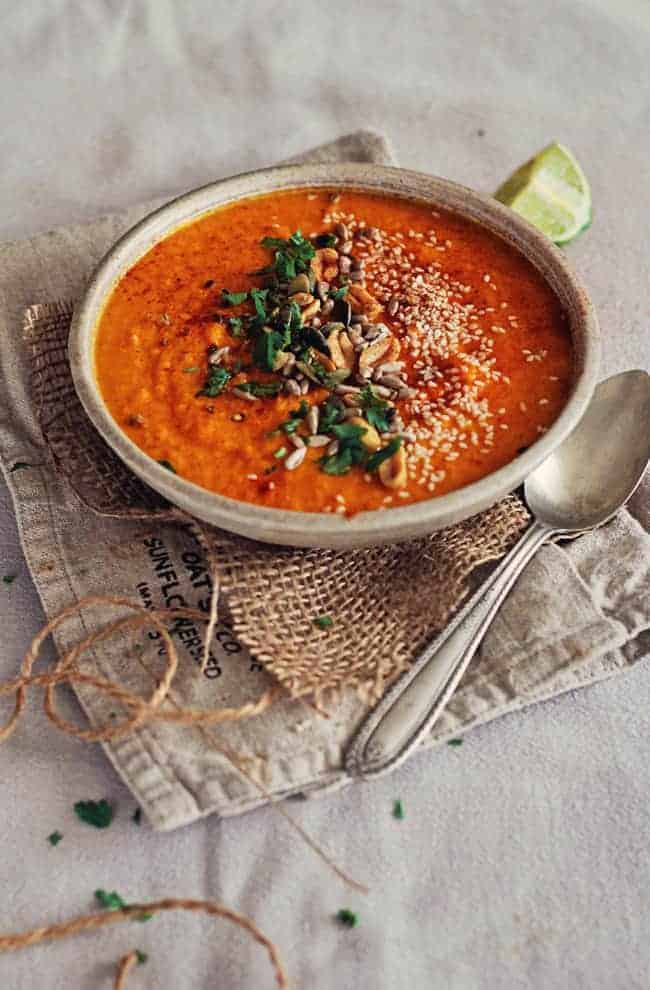 Take advantage of winter's seasonal veggies to detox and build up strength. Moreover, this soup is loaded with beauty-enhancing carotenoids and vitamin A!
Inner Glow Carrot, Sweet Potato & Red Lentil Soup from Hello Glow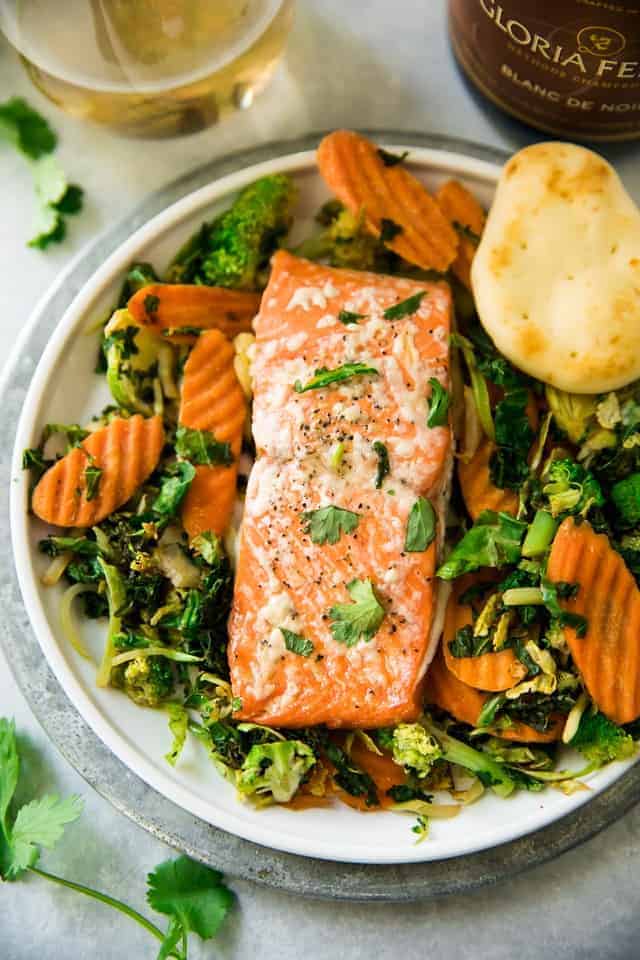 Simple, easy and delicious, this honey cilantro lime salmon is a dish you can't go wrong with! It's great next to a salad or your favorite cooked greens.
Honey Cilantro Lime Salmon from Kim's Cravings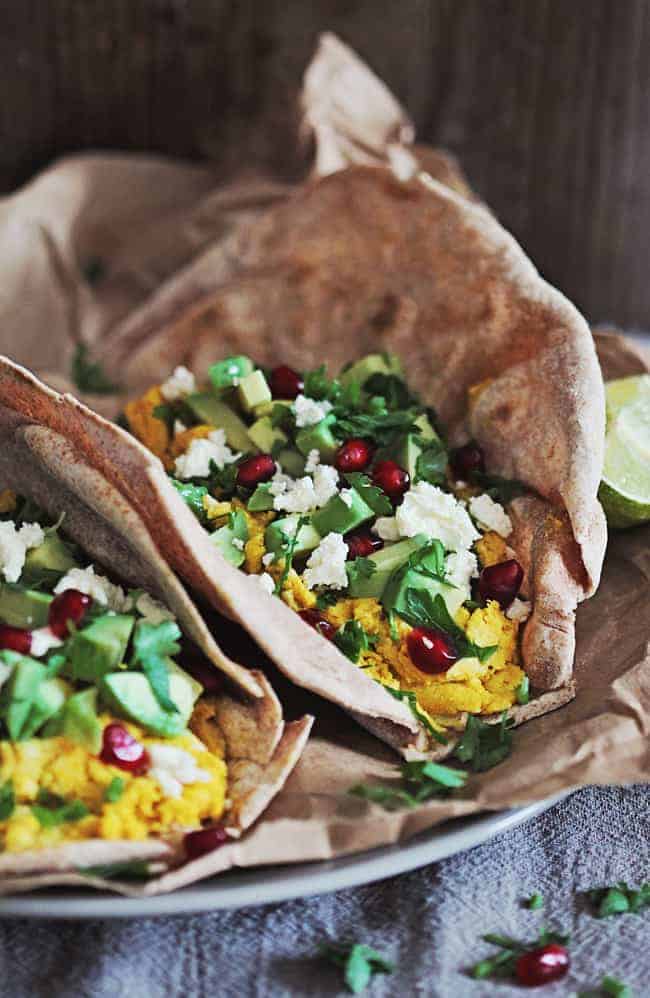 Healthy tacos are not a myth! This quick recipe has you spreading turmeric hummus over a tortilla, along with creamy goat cheese, avocado and parsley – a treat for the taste buds and a joy for the body!
Turmeric Hummus, Goat Cheese and Avocado Tacos from Hello Glow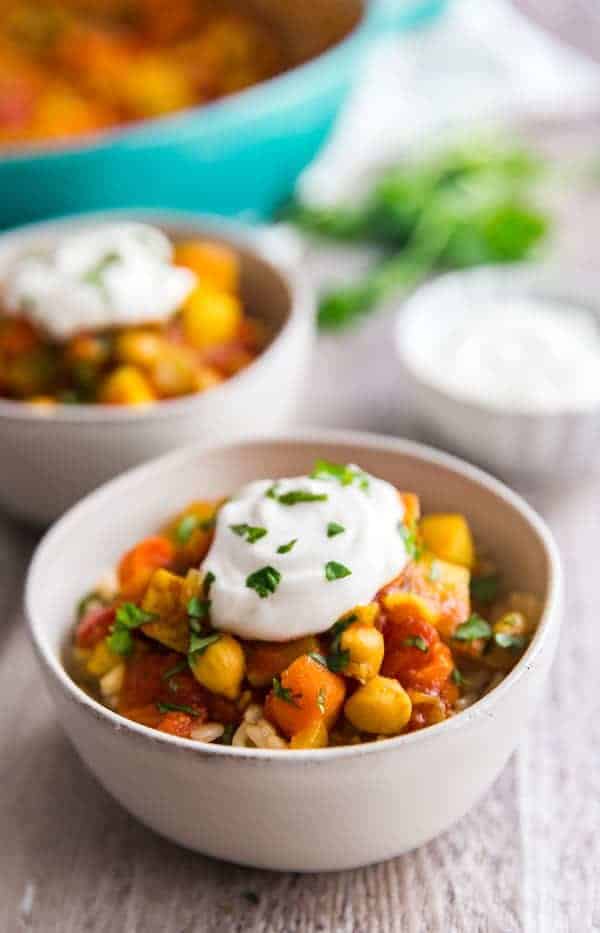 After having too much fat, salt and sugar, your body needs to reset. This Moroccan chickpea stew is not just detoxifying, but also flavorful and satisfying, suitable for everyone's daily meal rotation.
Moroccan Chickpea Vegetarian Stew Recipe from The Life Jolie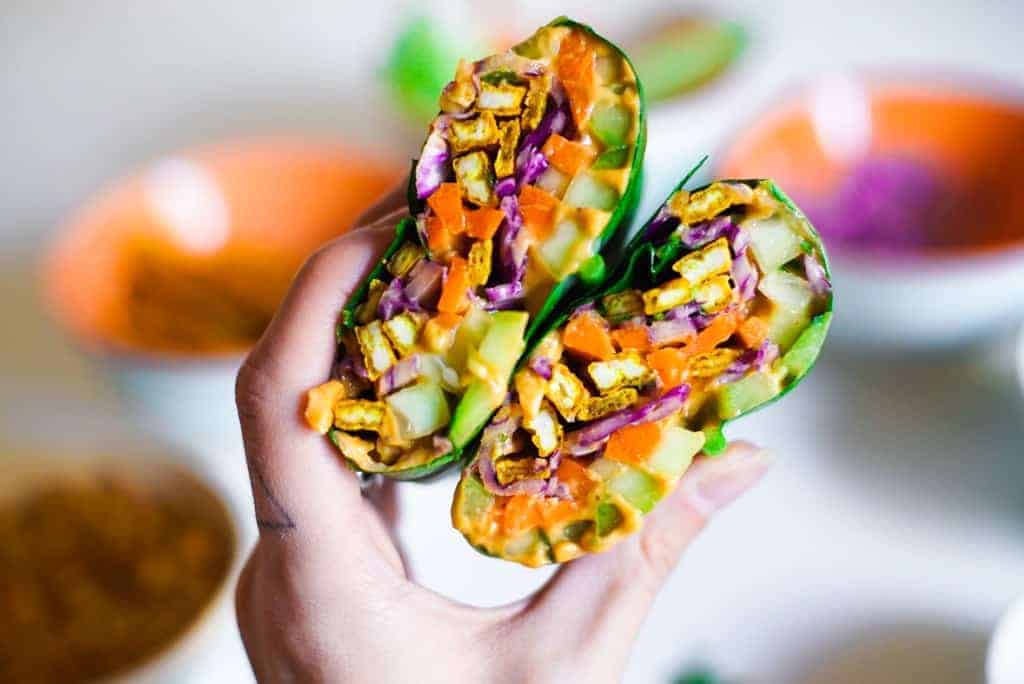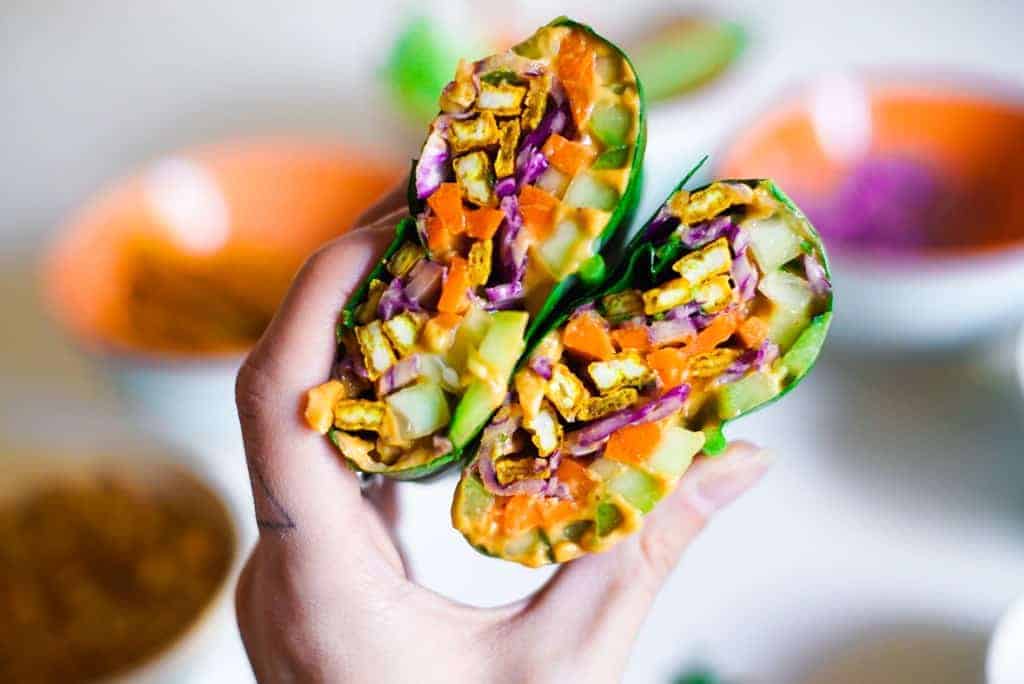 Start the year off right with these colorful rainbow wraps loaded with crunchy veggies, avocado Sriracha hummus, and crispy tofu. Dip them in peanut sauce for a satisfying, healthy way to power through your day!
Turmeric Tofu Rainbow Wraps + Peanut Sauce from Ditch the Recipe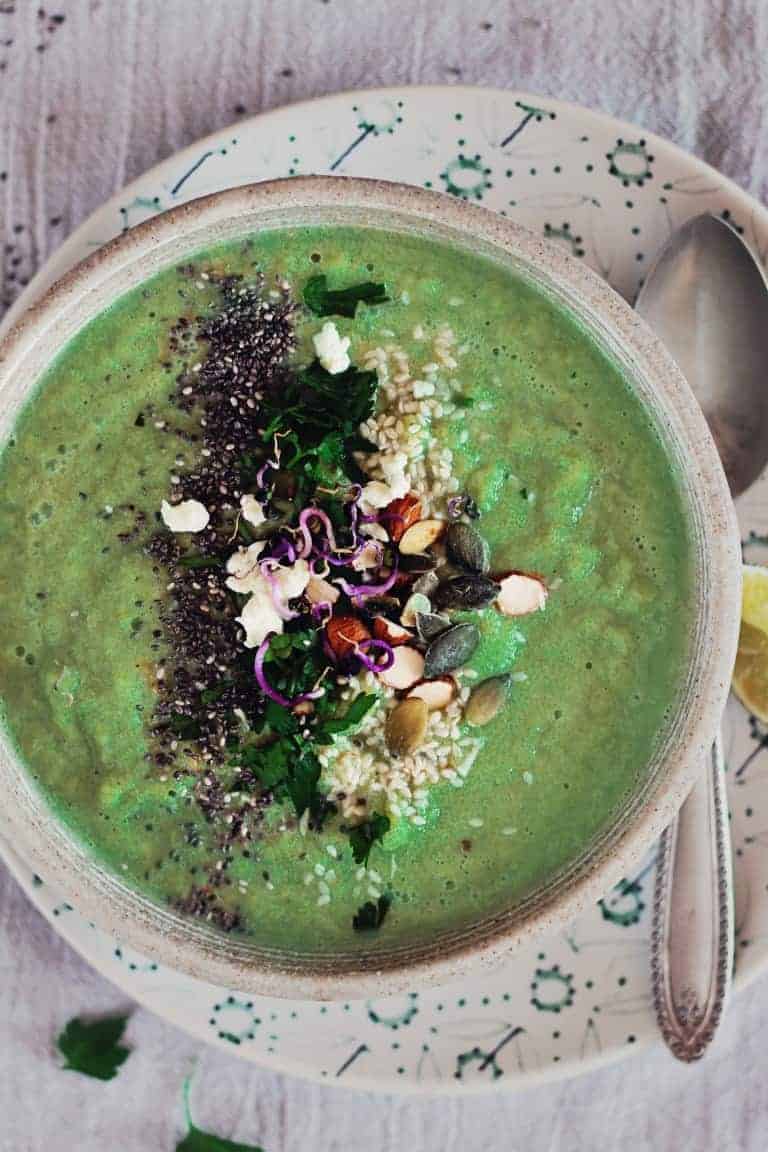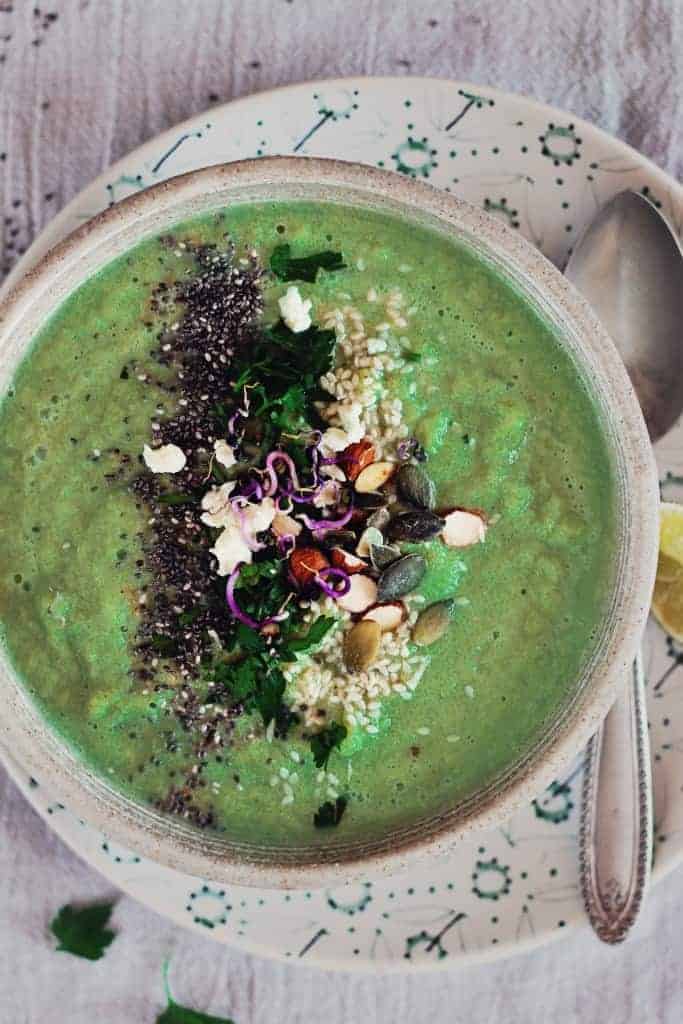 Fortify your immune system with a combination of Vitamins A, C, E and allicin. This vegan green soup fights germs and gives your body extra strength for the winter.
Cold-Fighting Creamy Broccoli and Kale Soup from Hello Glow
2