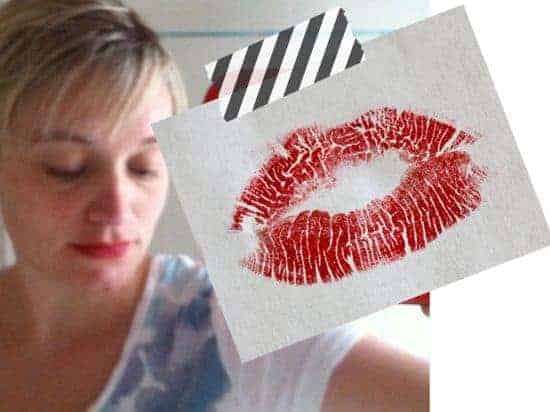 I've decided to celebrate one of my favorite colors this week – red. Yesterday was strawberries. Today is my new beauty secret – red lipstick.
For years I've relied on Chapstick and lip gloss. Then I saw how fabulous red lipstick looked on fellow moms. I've always feared fire engine red, sticking to safe shades, but these ladies look hot so why not?
I started where most of my beauty finds come from – Walgreens. I chatted up the beauty sales clerk, asking about popular brands and colors. These women are a font of information. Even better, whatever I don't like I can return for a full refund.
My challenge: wear a different shade each day for a week and decide whether I could pull off this look without major embarrassment.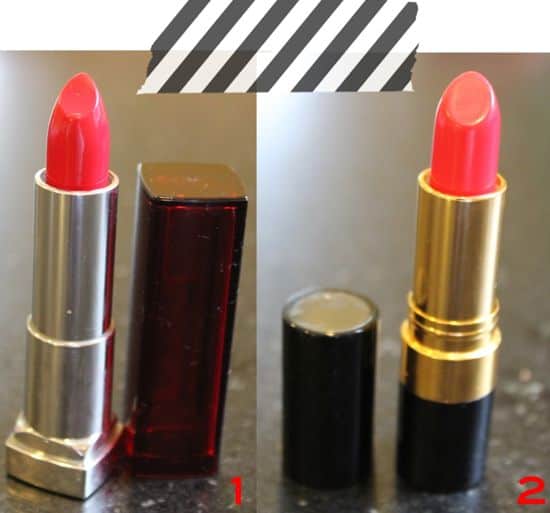 Day 1: Maybelline Are You Red-dy
I loved the shocking red lipstick the minute I put it on. I felt a bit like a clown, but quickly started to embrace it. It was bright. Bold. A great true red that didn't dry out my lips. And I loved that I didn't need to put on anything other than a swipe of mascara. When you wear red you need to keep the tube close by to keep checking and applying it. It takes 2-3 coats to get the right color.
Day 2: Revlon Fire & Ice
The color looked great immediately after applying it, but it didn't stay that rich shade for long. Whenever I caught a glimpse of myself in a mirror I had that ugly red ring on the outer edges of my lips where the color had worn away. Yuck. And I wasn't sure the hubby was loving the challenge. He kept giving me tentative kisses, worried I would brand him before going to work.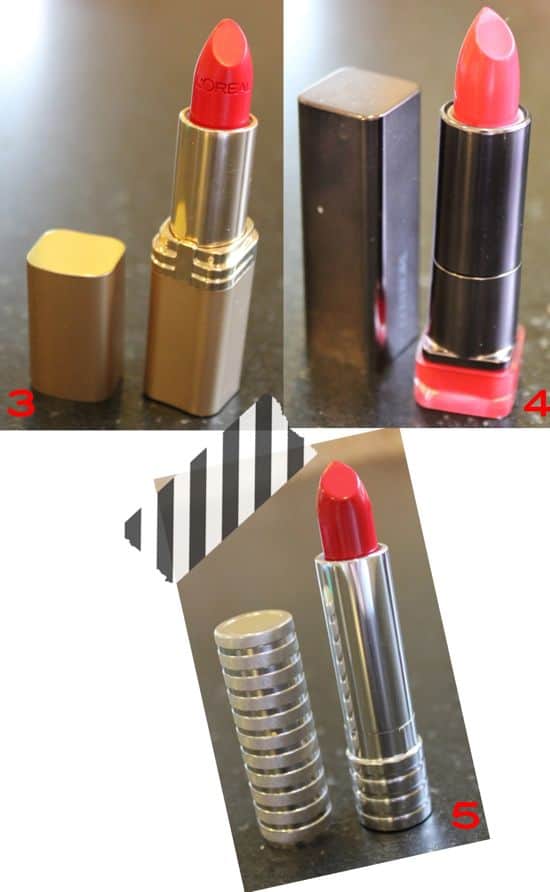 Day 3: L'Oreal British Red
After spending the day at home with both kiddos and being on day 2 of not showering, I was not inclined to gussy up. For a trip to Target I added the warpaint with a scarf and turquoise bangles to distract from the greasy hair situation. The color looked more pink than red in the tube so I was dubious. Amazingly the red made me feel almost pulled together.
And the smell of the L'Oreal lipstick reminded me of playing dress up in my grandmother's closet and painting lipstick on my (boy) cousin. It felt so good on the lips – very smooth, not cakey or drying like some. The color was just right.
Day 4: Revlon Flame
The shade looked quite pink in tube, which is so frustrating. I hate that you can't see the actual lipstick before buying. I had to force myself to wear it all day and tried not to make eye contact picking up the kids from camp. Definitely my least favorite.
Day 5: Clinique Red Red Red

Since I hadn't found my perfect shade yet, I decided to trade up. And it was so worth it. True to its name, the color was a rich red. No pink here! And it stayed on! And maybe because it was day 5 but bright, shockingly red lips almost felt normal. This would flatter just about any skin tone. A definite winner.
Conclusion: I'm a convert. Red is an easy day look for moms who don't want to fool with lots of make-up and a super fast way to add some sexy to date night. I'll probably keep trying other brands because finding the right shade is worth the money.
Would you wear red lipstick? Any recommendations?
0