This creamy, comforting carrot miso soup is just what you need after a stressful Holiday season. Made with miso and fresh ginger, and served with coconut yogurt, this soup nourishes your microbiome, helping your body boost the immune system activity, balancing your mood and fueling your cells with minerals and vitamins.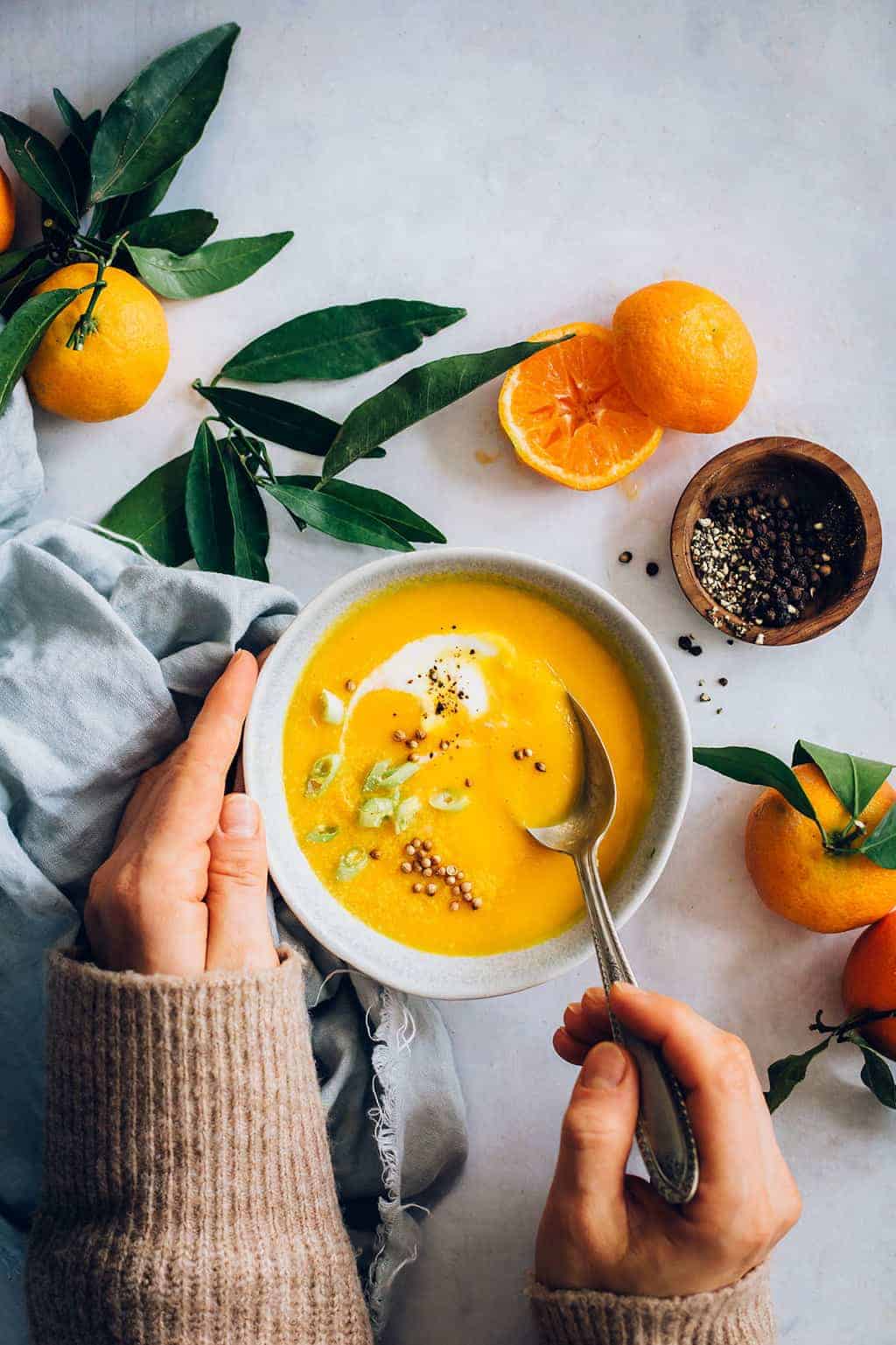 HOW TO MAKE CARROT GINGER SOUP
There are two easy ways of making carrot ginger soup, and the difference is in the way you use the carrots. If you have roasted carrot leftovers from your holiday dinners, this soup is just the best way to use them. If you have a batch of fresh carrots like we had, boiling or steaming them to preserve their vitamins and minerals, and blending with the rest of the ingredients will also bring great results. We always recommend using fresh ginger instead of powdered, because it gives a richer flavor to your soup, while also infusing it with fresh enzymes and digestive healing compounds. Powdered ginger also works, but the flavor will be slightly different and less intense.
For this gingered miso soup we used just a few ingredients – fresh carrots and onion, miso paste, fresh orange juice, low sodium vegetable broth, and coconut yogurt.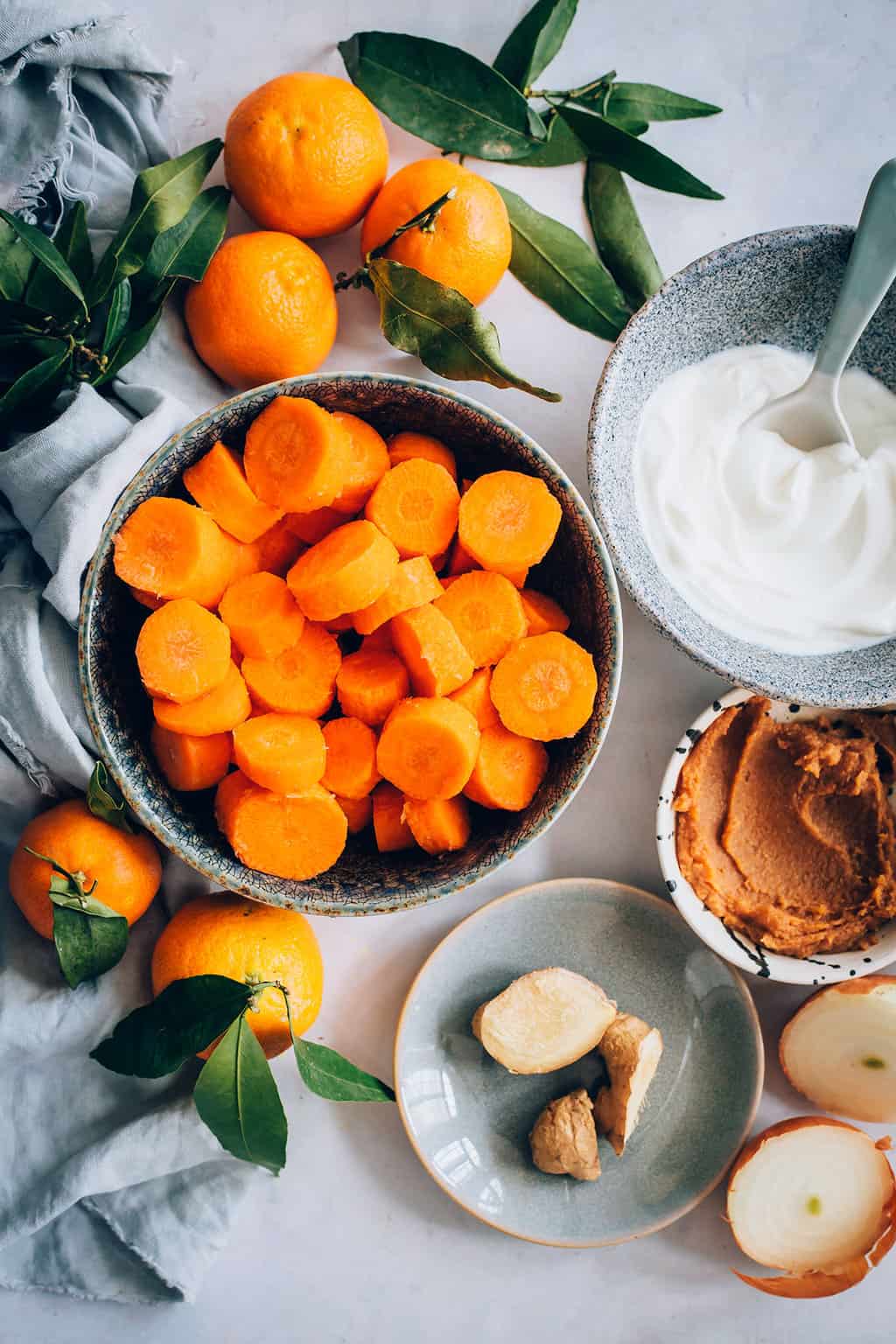 CAN I USE OLD CARROTS IN SOUP?
Absolutely yes! Soups are a great way to use old veggies that hide on the shelves of your refrigerator, or shrink and dehydrate in your pantry. Root vegetables, like carrots and sweet potatoes, work especially well in soups because, although they dehydrate, they are still packed with fiber, minerals and vitamins that will help your body restore after stressful periods.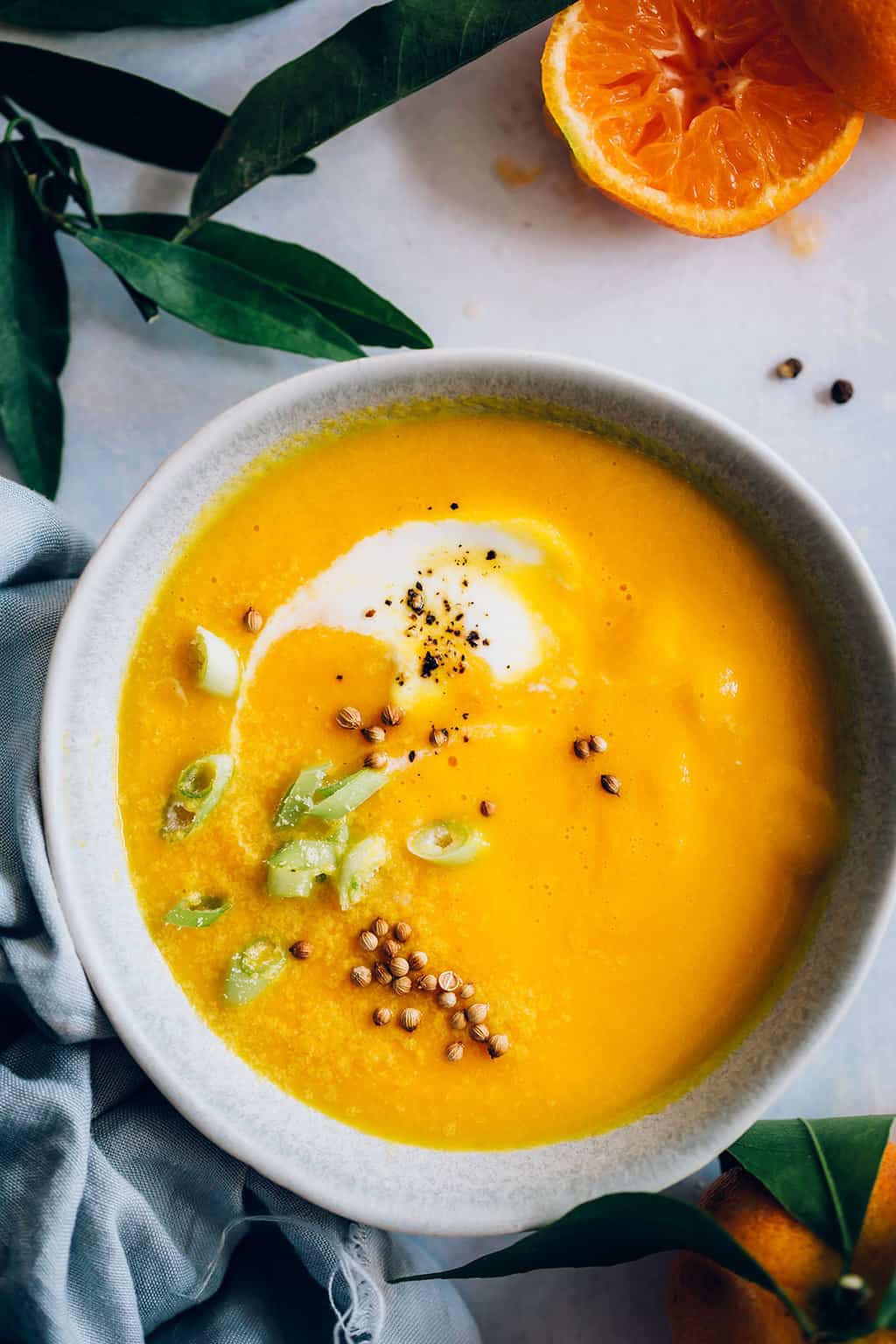 HOW LONG DOES CARROT SOUP LAST IN THE FRIDGE?
This gingered carrot soup makes a good recipe for meal prepping. Its delicious flavor lasts for about 5 days if kept in an airtight jar in the refrigerator. It's always recommended not to reheat food several times, because most of its nutrients will get lost. Pack the soup in separate jars or only heat the amount you will serve at once.
Looking for more healing, restorative soups ideas? Try our Cream of Broccoli Soup, our Slow Cooker Vegetarian Split Pea Soup or our Sweet Potato and Maca Soup.
Did you try this recipe? Post your photo and tag us #helloveggieblog on Instagram so we can share it with our community.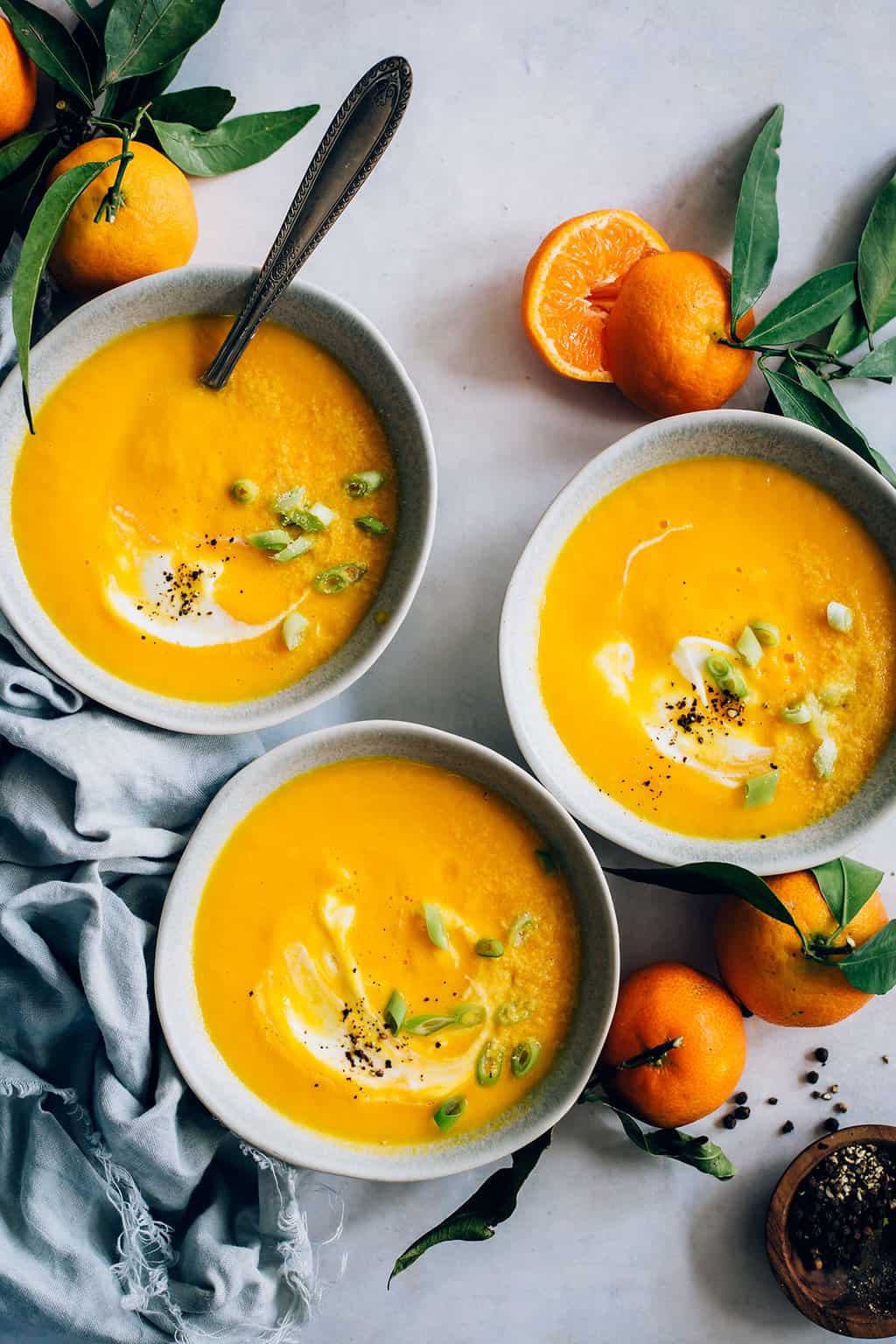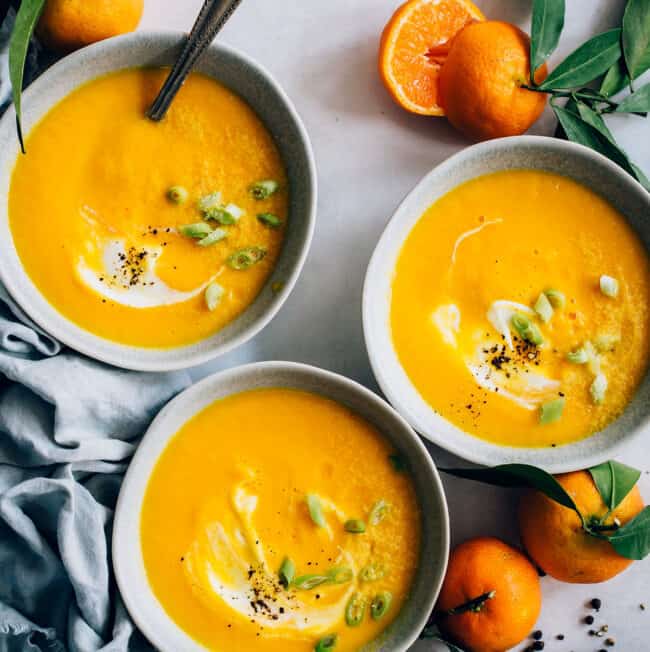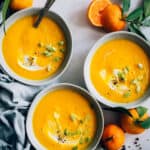 Print Recipe
Restoring Carrot Soup with Ginger and Miso
A comforting carrot soup recipe, improved with healing ingredients like miso and ginger. The best carrot soup recipe to boost your immune system and heal your digestive issues.
Ingredients
6

medium carrots

1

inch

ginger piece

peeled, grated

1

yellow onion

1

celery stalk

3&1/2

cups

low sodium vegetable stock

1/4

cup

coconut cream

1

tbsp

nutritional yeast

1

tbsp

miso paste

2

tbsp

fresh orange juice

1

green onion, to garnish

diced

4

tbsp

coconut yogurt

to serve

1/2

tsp

cayenne pepper

1

tsp

coriander seeds

crushed

Freshly ground black pepper
Instructions
Rinse the carrots, cut into 1/2 inch slices, dice the yellow onion and celery stalk and add all the veggies into a large soup pot.

Cover with vegetable stock and bring to boil over medium heat.

Simmer for 20 minutes, then add the miso paste, coconut cream, nutritional yeast, orange juice and cayenne, and mix to combine.

Use a hand blender (or transfer into a large blender) to obtain a creamy liquid.

Divide into the serving bowls, add a tablespoon coconut yogurt to each bowl, garnish with green onion and freshly ground black pepper, and serve warm.
Nutrition
1