Last week I tested a bath recipe, and the soak wasn't quite as relaxing as it usually is. Because it's 90 degrees out and sitting it hot water for 30 minutes – sweating! – was not so fun. Baths may have to take a hiatus during the summer heat so it's a good time to change things up with a DIY body wrap.
This recipe comes to you from our book of do-it-yourself beauty recipes, Hello Glow. And it's one of my favorites. Because it feels more like a self-care treat than your usual mask or scrub. Yes, applying a body mask is a bit more complicated than a plain old face mask. Fair warning: things can get a little messy. Use a sheet and a couple of towels that you don't mind getting dirty. Don't worry though because it all washes out.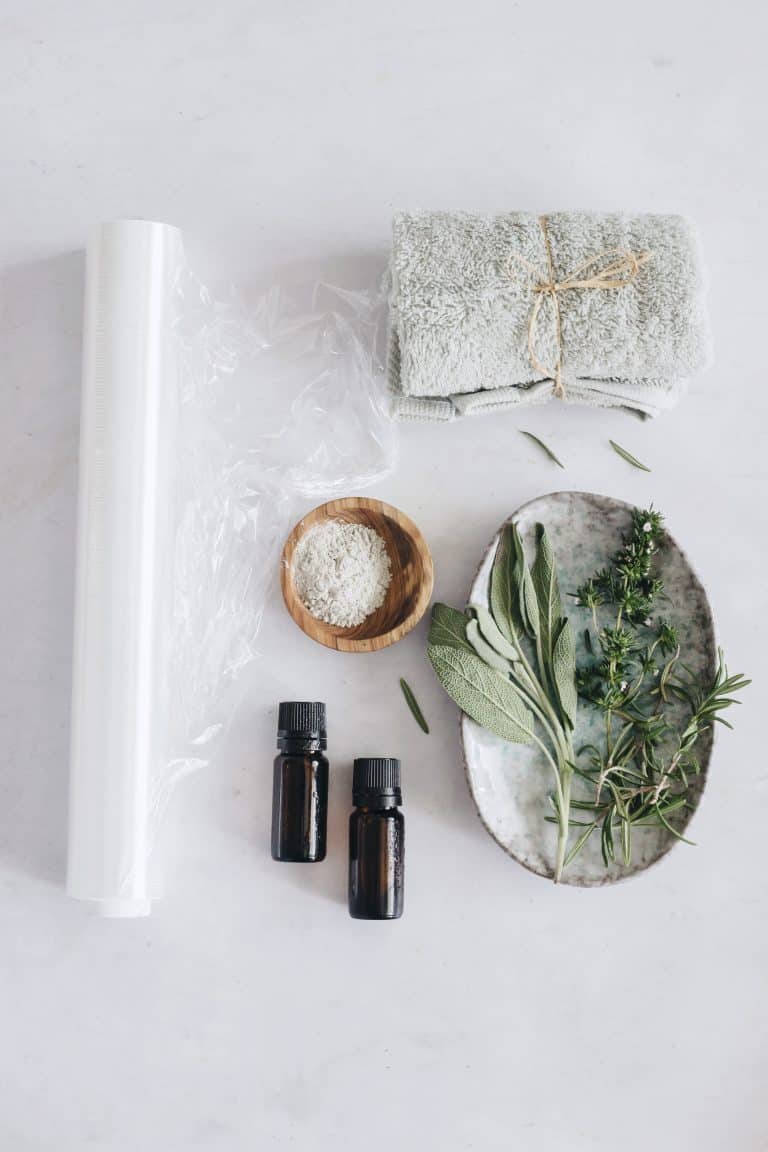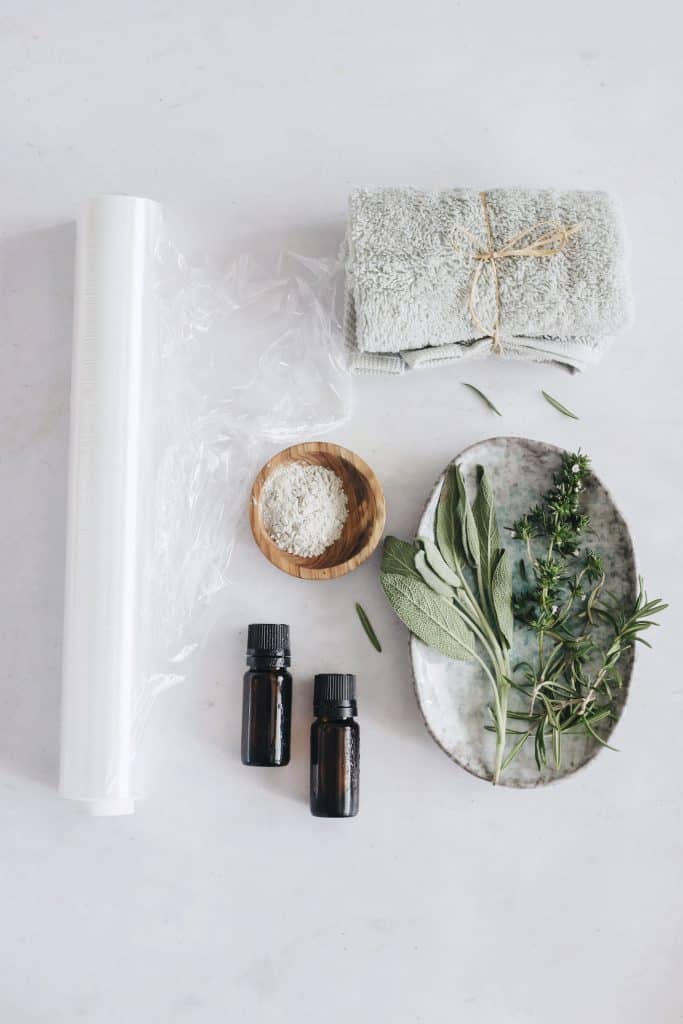 This recipe uses fresh herbs, which is perfect for summer when fresh herbs are cheaper and easier to find. My herb garden is currently a little out of control so this is a good way to use them up! (And if anyone has tips on how to keep cilantro from blooming, please let me know.) If you don't have fresh herbs you can substitute dried.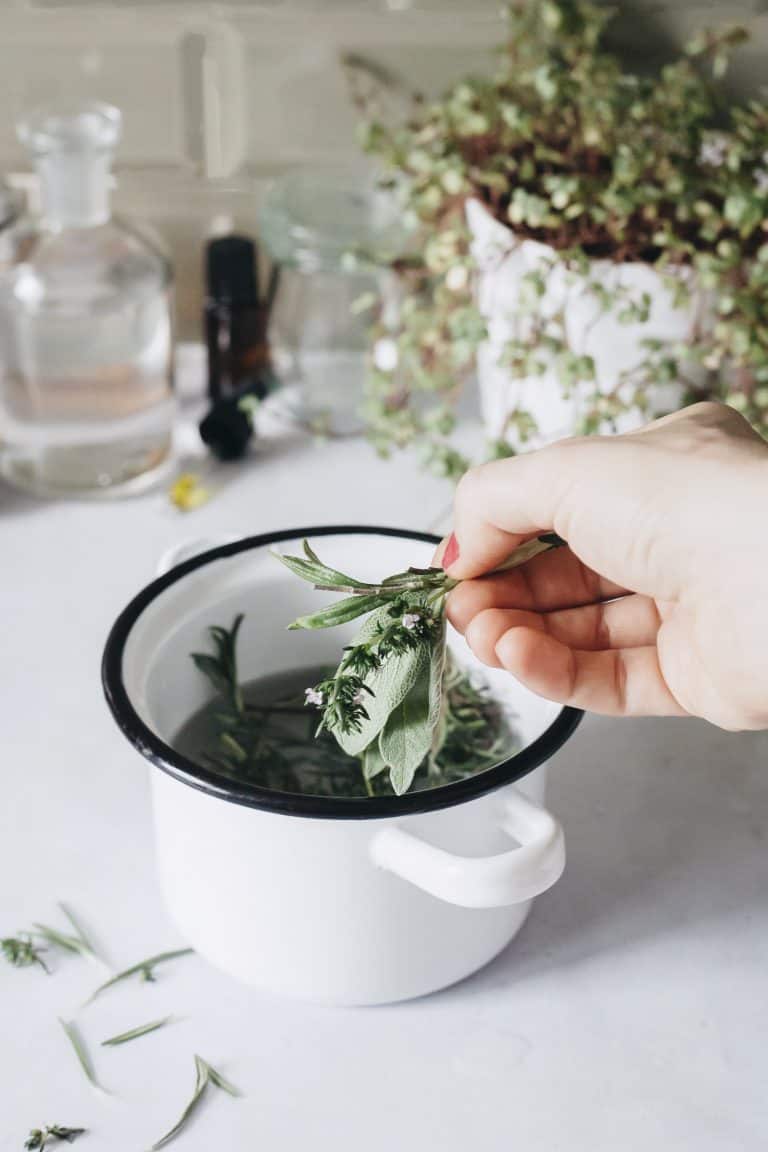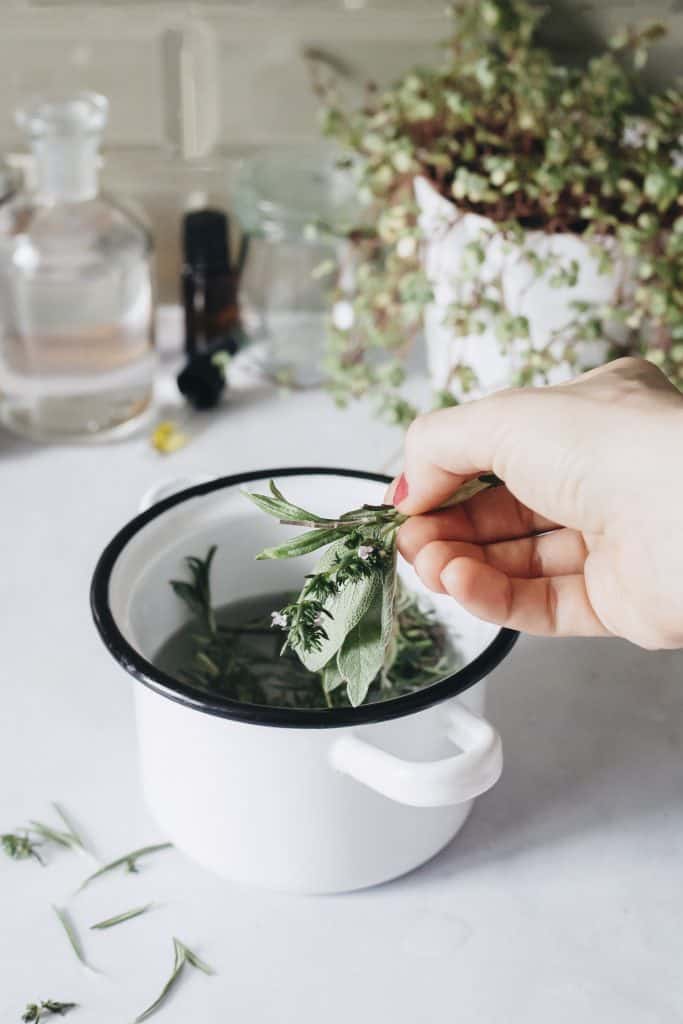 The clarifying clay and essential oils in this wrap are excellent for toning the skin and stimulating your lymphatic system. Grapefruit essential oil is commonly used to combat cellulite and juniper has the same diuretic effect to reduce fluid retention. Clay is an excellent detoxer, and French green clay is highly absorbant to cleanse the skin. Plus it's rich in minerals and plant matter like kelp and seaweed.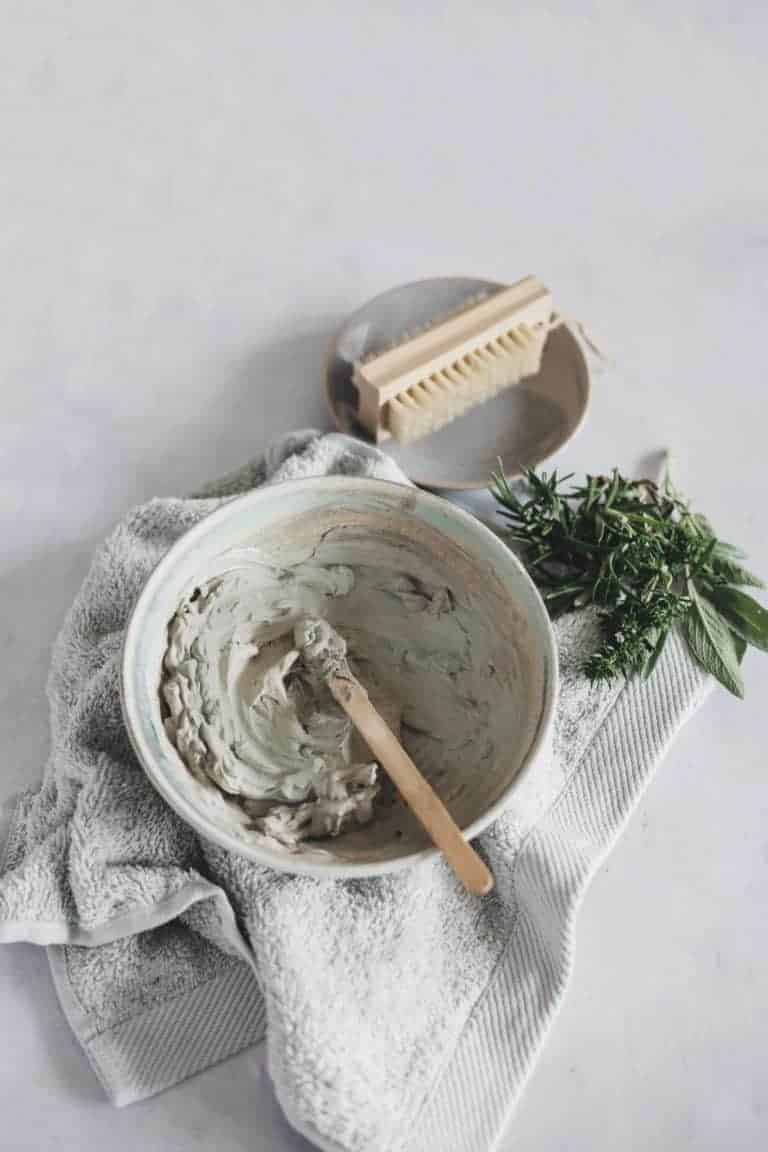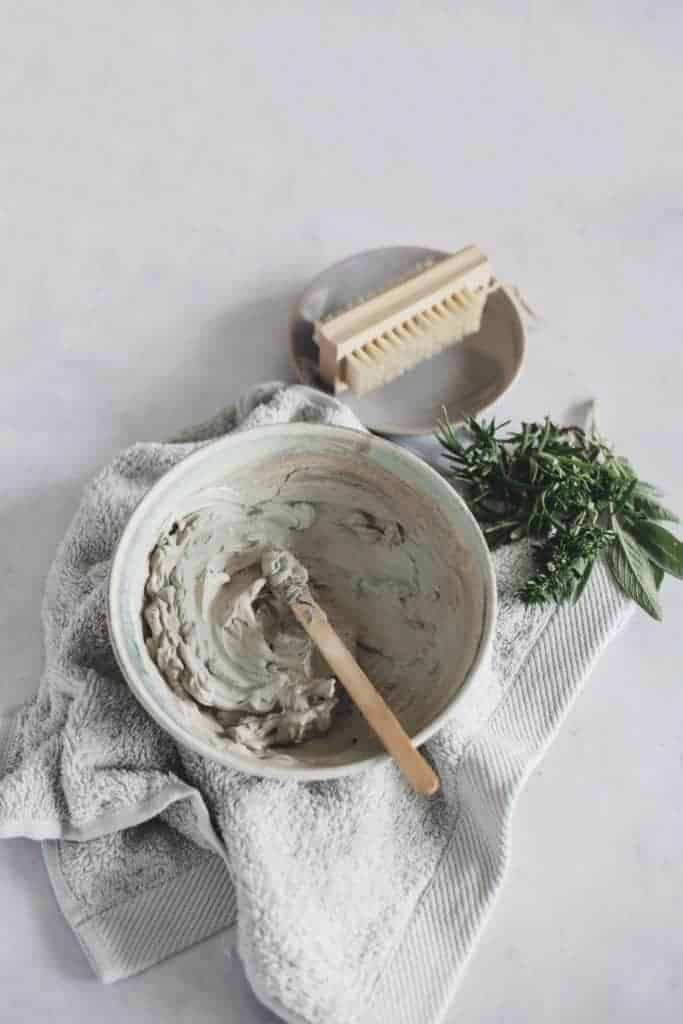 You can skip the wrapping yourself in plastic, but if you do, look for a BPA-free brand. I like the tight you-know-it's-working feeling of being all wrapped up – it makes it feel more like a fancy spa experience.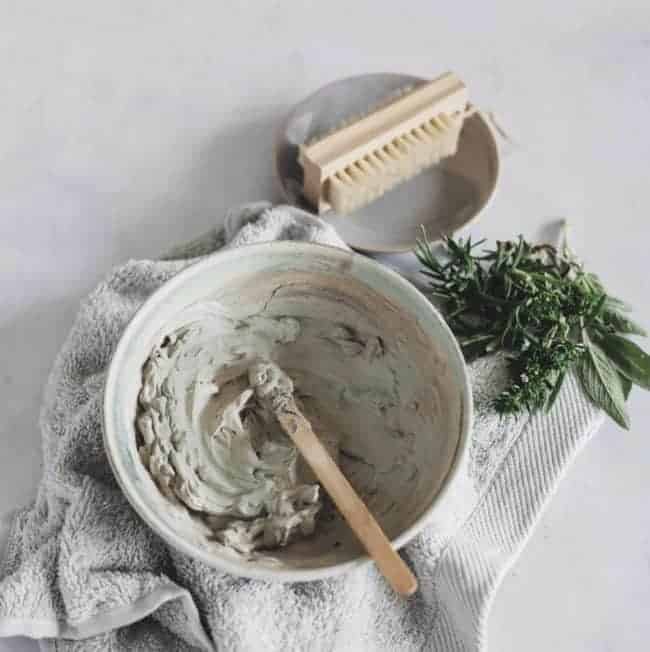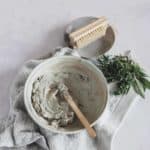 Print
Revitalizing Herbal Detox Body Wrap
Applying a homemade detox diy body mask is a bit more complicated than a plain old face mask, but the results—tighter, glowing skin all over—are worth it!
Equipment
Non-metal bowl

Towel or sheet
Instructions
Measure and combine the thyme, rosemary, sage, and water in a small saucepan. Bring the water to a boil and remove from heat.

Let the herbs infuse until the water is cool, about 30 minutes. Then filter out the herbs with a fine-mesh strainer. Reserve the water.

Pour the infused water into a medium non-metal bowl. Add the clay with a non-metal measuring spoon, stirring until you have a smooth paste.

Add the juniper and grapefruit essential oils with a pipette. Stir.

To apply, first line a bathtub with a towel or sheet. Then spread the mask on your body and wrap each section with a piece of plastic wrap. Cover up using the towel or sheet, and relax in the tub for 20 to 30 minutes.

Rinse off the mask in the shower and follow with a moisturizer.
Notes
Repeat 1-2 times a week. Store leftover mask in the refrigerator for up to 5 days.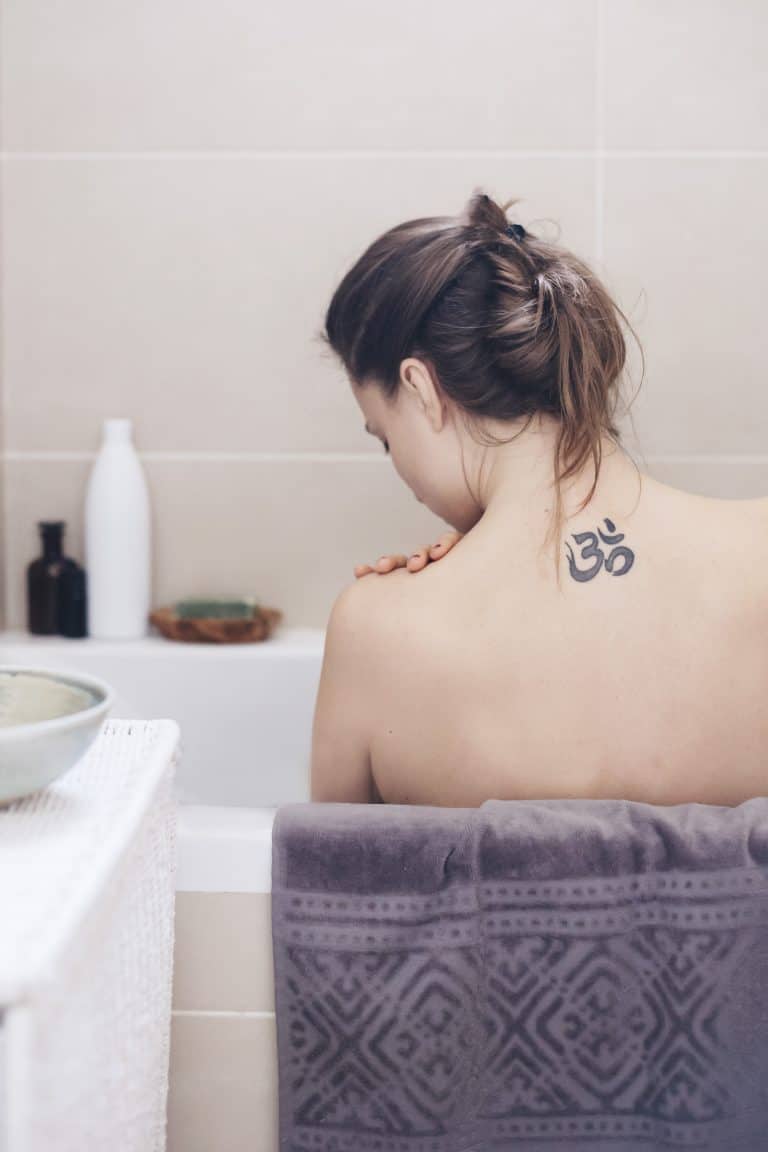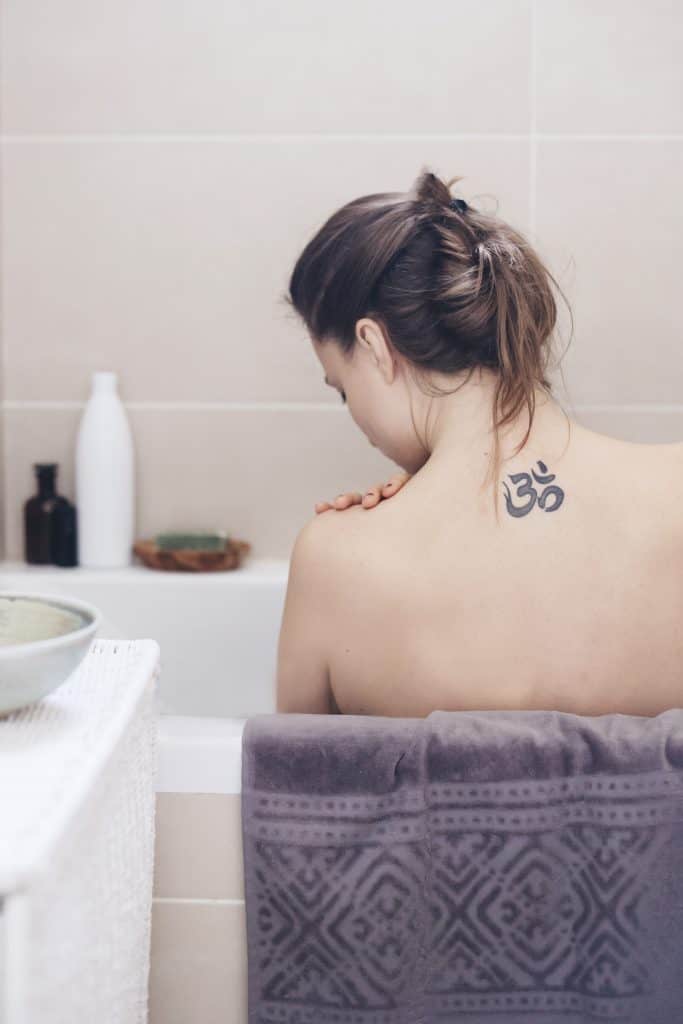 Reprinted with permission from Hello Glow. Photos by Ana Stanciu.
25