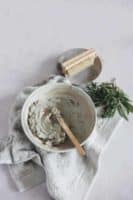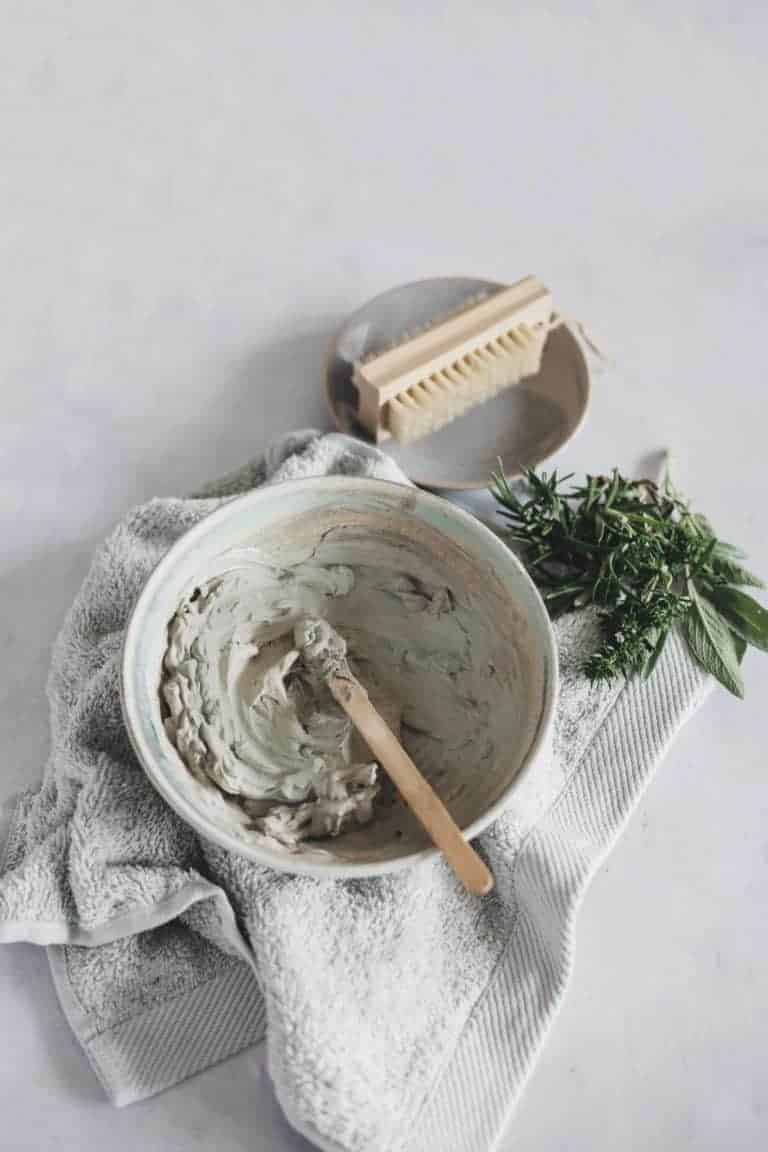 Revitalizing Herbal Detox Body Wrap
Yield 1 application
Ingredients
2 tablespoons fresh thyme
2 tablespoons fresh rosemary
2 tablespoons fresh sage
1 cup (240 mL) water
6 tablespoons French green clay
6 drops juniper essential oil
6 drops grapefruit essential oil
Instructions
Measure and combine the thyme, rosemary, sage, and water in a small saucepan. Bring the water to a boil and remove from heat.
Let the herbs infuse until the water is cool, about 30 minutes. Then filter out the herbs with a fine-mesh strainer. Reserve the water.
Pour the infused water into a medium non-metal bowl. Add the clay with a non-metal measuring spoon, stirring until you have a smooth paste.
Add the juniper and grapefruit essential oils with a pipette. Stir.
To apply, first line a bathtub with a towel or sheet. Then spread the mask on your body and wrap each section with a piece of plastic wrap. Cover up using the towel or sheet, and relax in the tub for 20 to 30 minutes.
Rinse off the mask in the shower and follow with a moisturizer.
Recipe by Hello Glow at https://helloglow.co/revitalizing-herbal-detox-body-wrap/