If you were blessed with pin straight, flat hair, you probably spend a lot of time in front of the mirror with a round brush and blow dryer every morning. What if you could combine those two essential tools into one? We recently had the chance to review the Revlon One-Step Hair Dryer & Volumizing Styler and it does just that!
The Revlon Salon One-Step Hair Dryer and Volumizer is a blowdryer with a built in oval round brush. After testing it out, we think the perfect way to use it is to let your hair air dry a bit or dry it with your usual blowdryer, then perfect and smooth with the Revlon tool–it's that simple! To add even more oomph to your tresses, try this hair style, which utilizes the One-Step Hair Dryer & Volumizing Styler: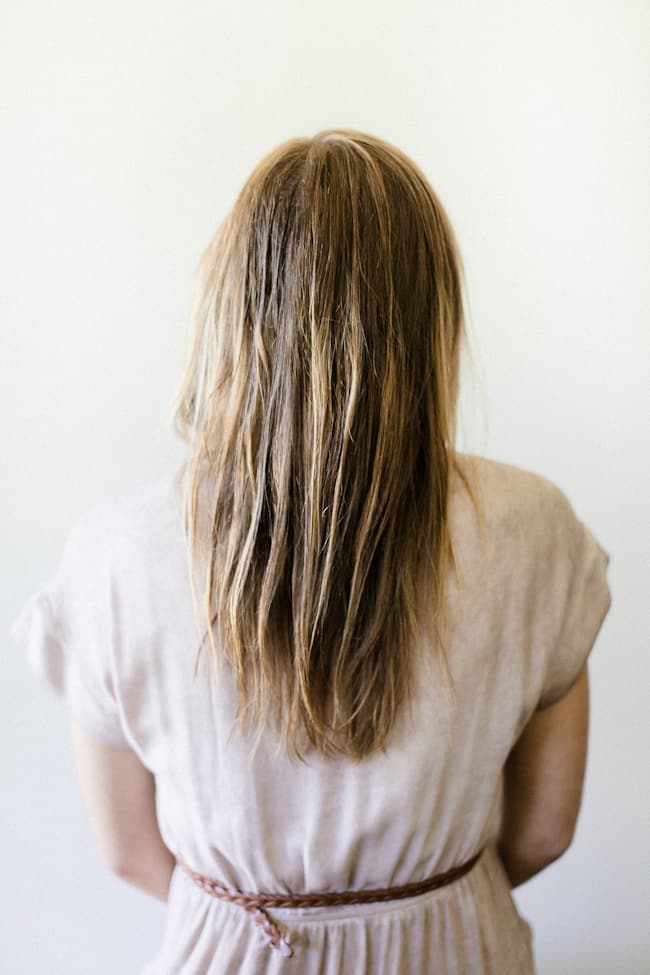 1. Spray wet hair with a thickening spray and comb it through.
2. Continue to comb and blow dry with your usual blowdryer until your hair is 80% dry.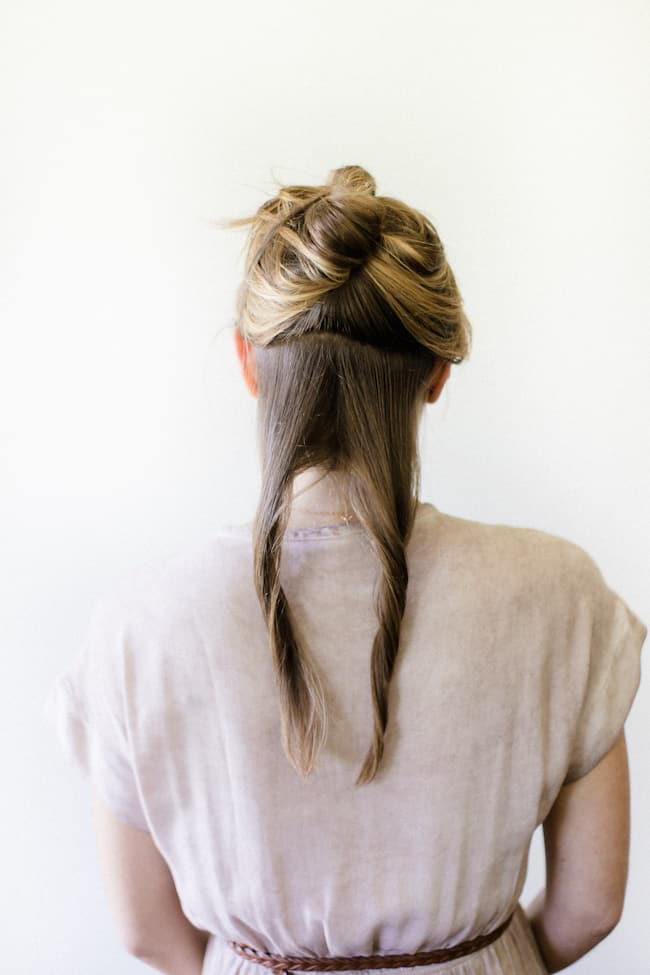 3. Section half of your hair up into a bun. Now divide the remaining hair into two separate sections.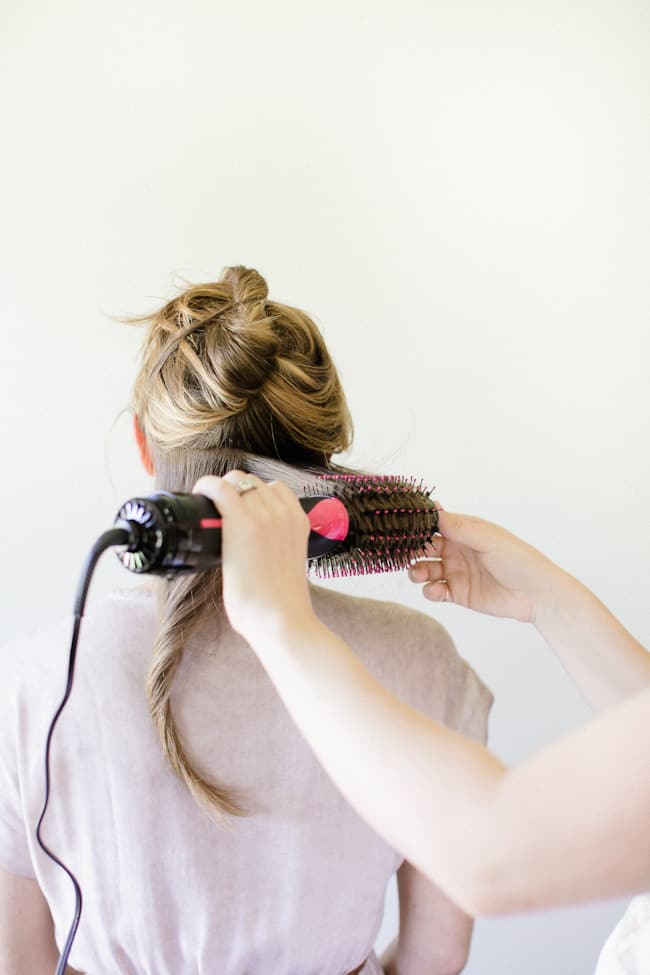 4. Start rolling and drying the first section with the Revlon Salon One-Step Hair Dryer and Volumizer. Using it is pretty self-explanatory–start at the root and work your way down to the ends and slowly roll up the section onto the tool to create a bit of a curl.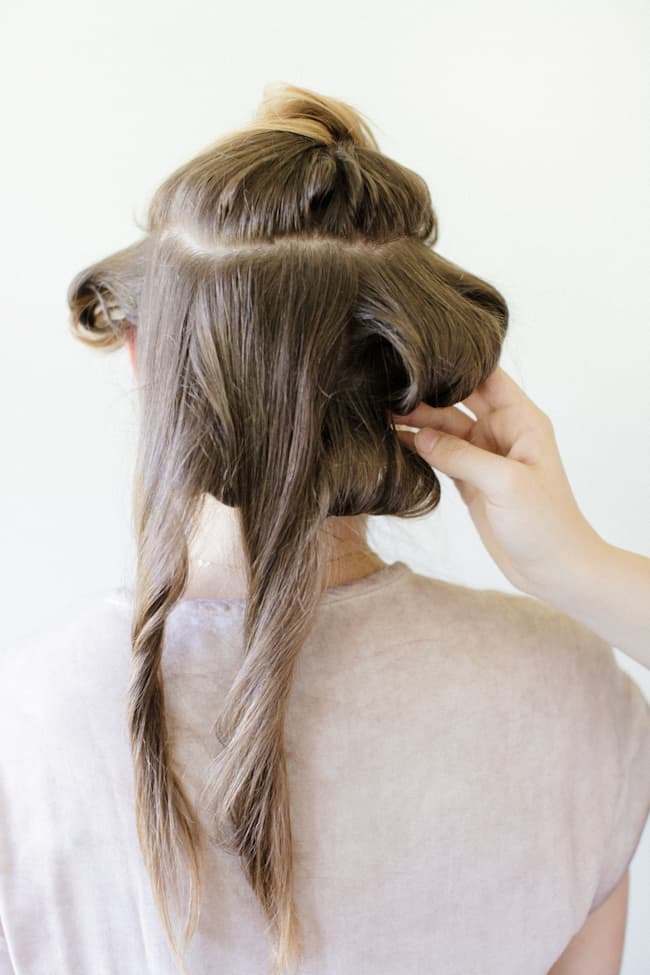 5. Once the first section is dry, roll it up and pin it to let cool–this helps keep volume and shape.
6. Continue with the second lower section and then move up to bun. Create another section with your thumbs starting from temple to temple, then divide into another 4-5 smaller sections.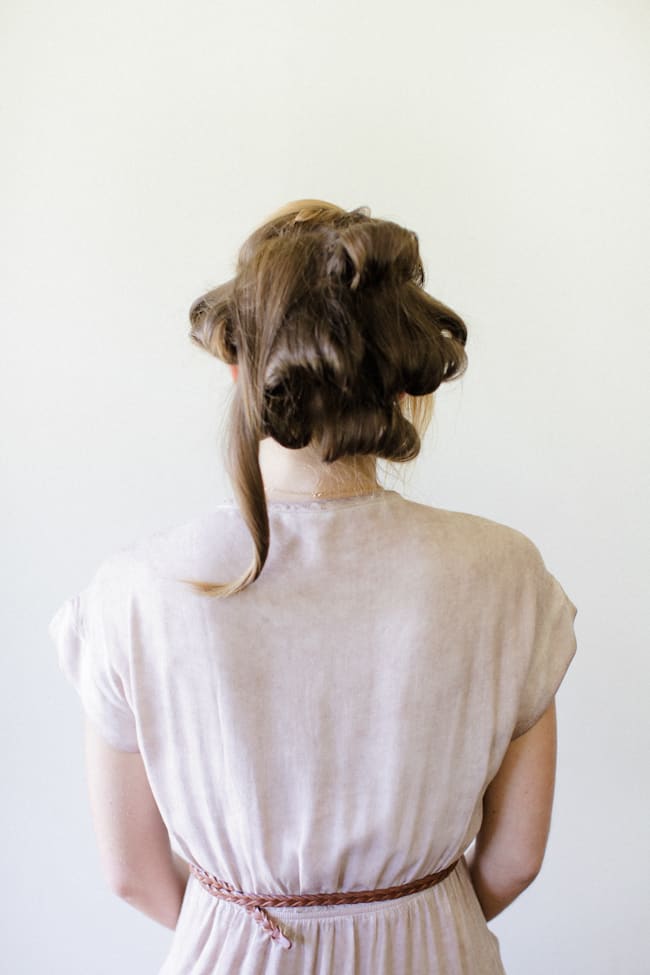 7. Continue slowly drying, rolling, and pinning the sections. Make sure to spray as you roll and pin.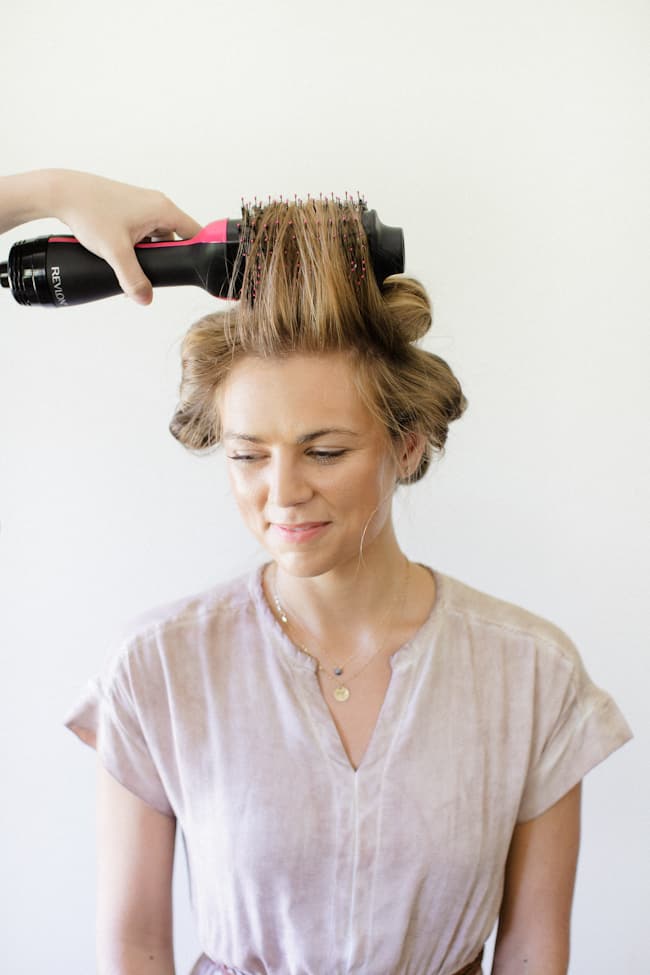 8. Once you get to the front, make another single section from eye to eye and about an inch to two inches back (basically the bang area).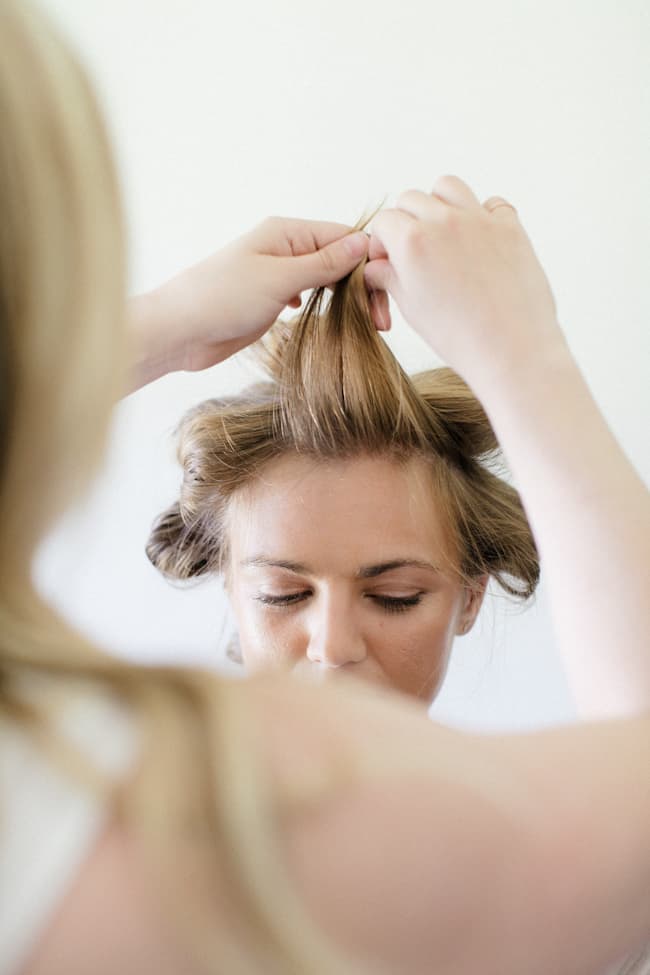 9. For this one, roll backwards and pin.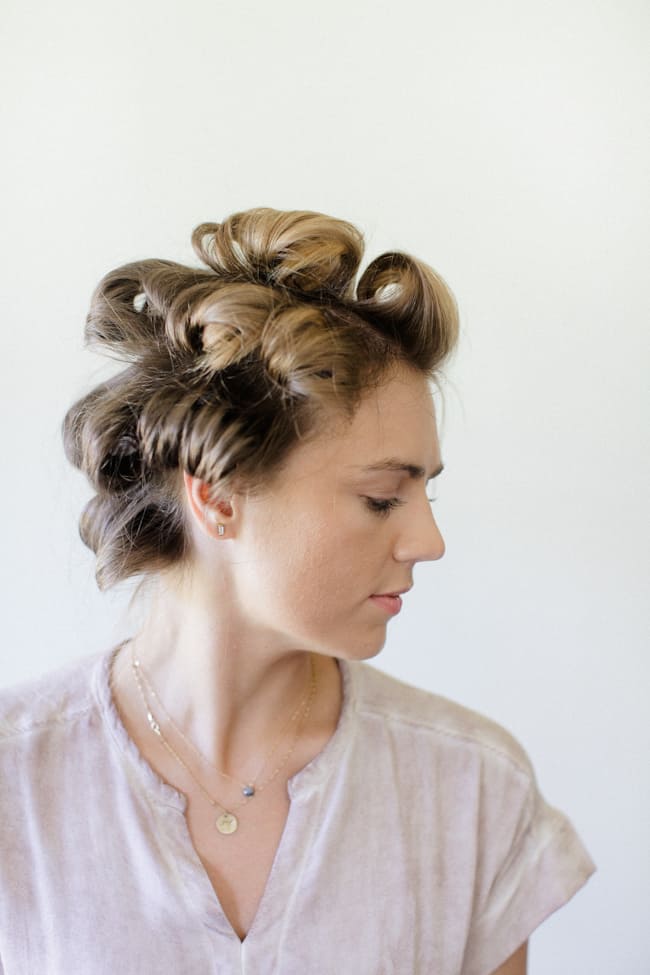 10. Hairspray all over and let this sit for 10 minutes. (Great time to do makeup!)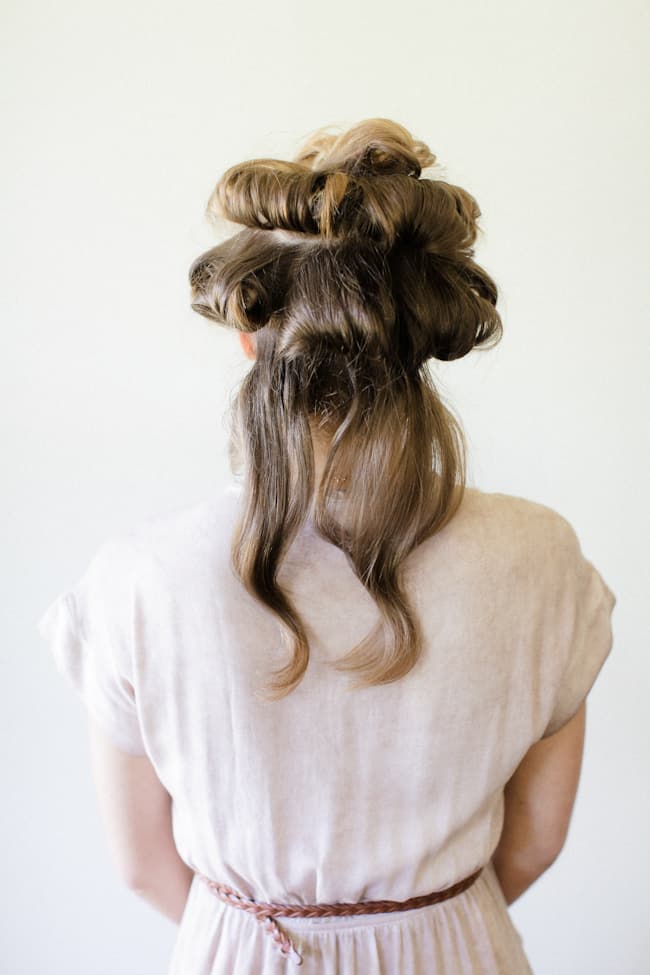 11. Take down rolls and spray as you go.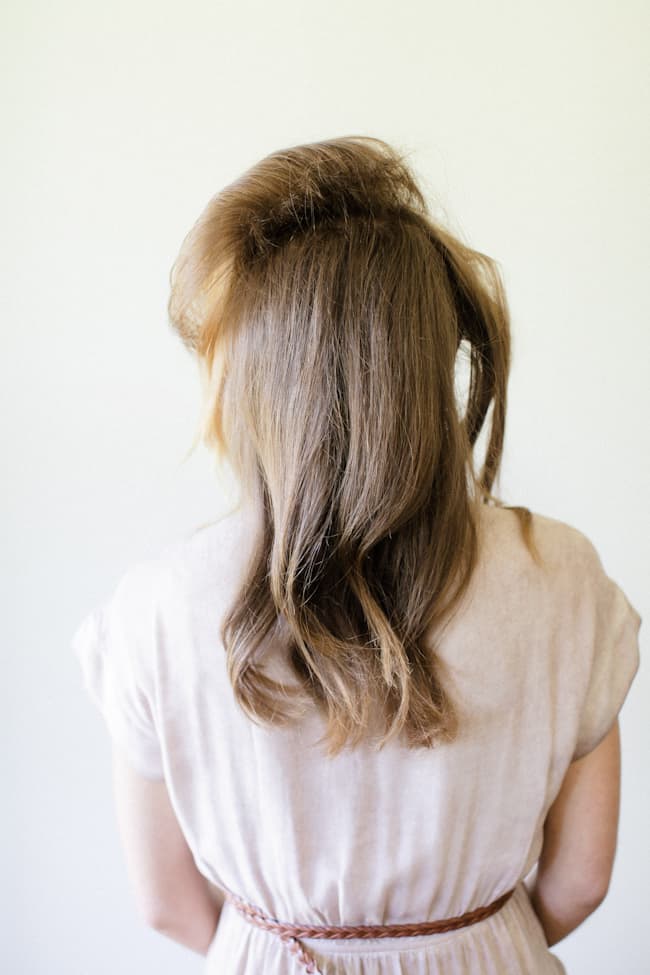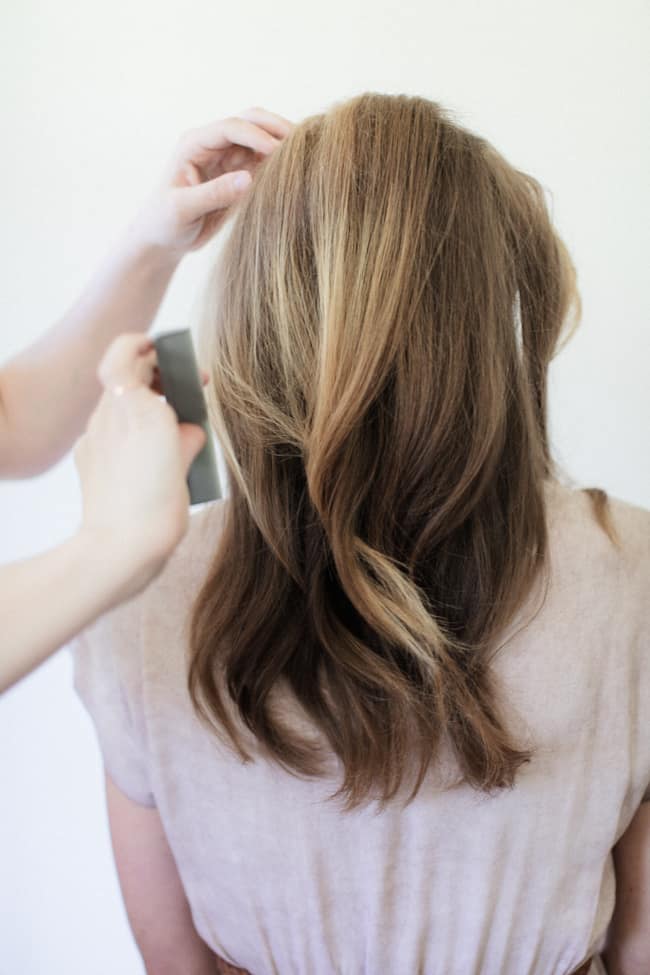 12. Now, with a fine tooth comb, tease the crown and comb lightly to smooth out.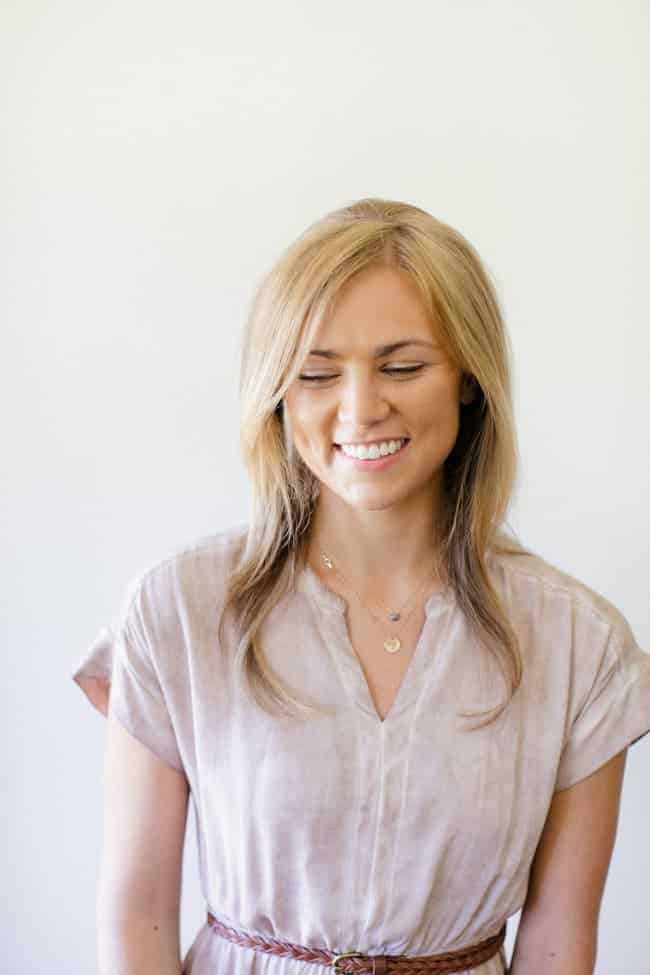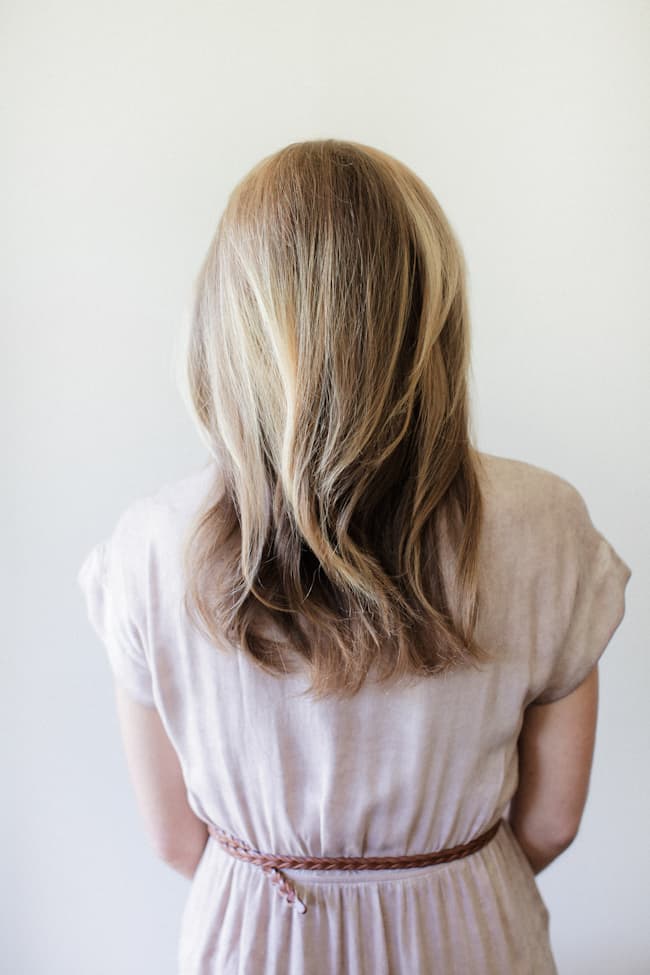 13. Finish with hairspray and enjoy!
71