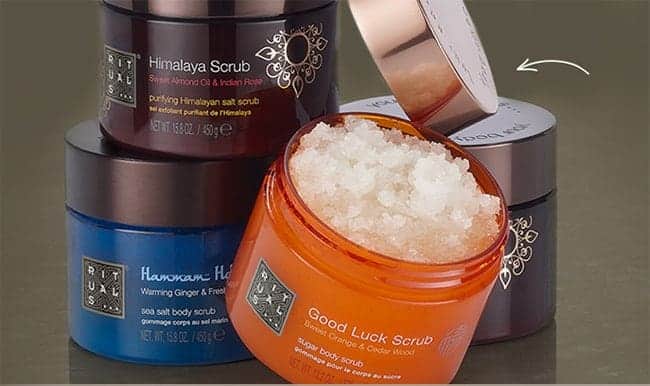 We all have our little rituals. And honestly, they tend to make everyday life more pleasant. Whether it's doing your nails while watching a favorite TV show, or taking the extra time to exfoliate your skin in the shower, little things can put a smile on your face. RITUALS Cosmetics transforms everyday routines into moments of indulgence by means of beautiful and luxurious products.
RITUALS Organic Body Scrub Giveaway

The lucky winner of the RITUALS giveaway can pick one of the following body scrubs (retail value $30):
Hello Glow received product for review purposes. All opinions are 100% ours.
0