I had been an adult for many years before I ever tasted a Brussels sprout. I don't know what they ever did to deserve such a bad reputation among both children and adults, but I was pleasantly surprised by how delicious Brussels sprouts really are! Perhaps the old boiled side dish didn't emphasize the sprouts' best features? But I'll bet these Roasted Maple Bacon Brussels sprouts will be enjoyed by even the youngest veggie eaters.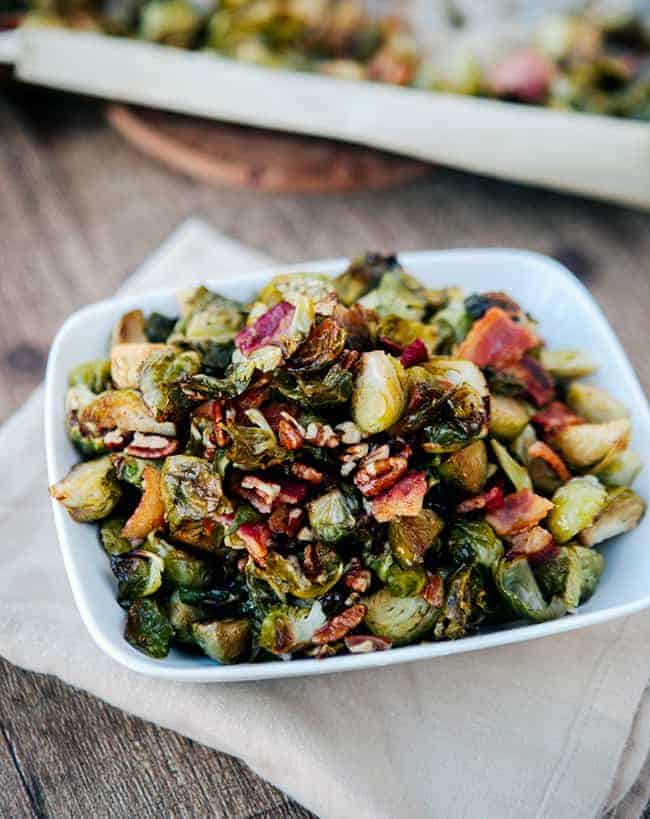 In this recipe, the Brussels sprouts are roasted with a balsamic-maple glaze that adds a hint of sweetness to the leafy greens. Bacon pieces and toasted pecans add an extra burst of flavor and crunch, making these roasted maple bacon Brussels sprouts a sweet and savory side dish that will grab everyone's attention at the dinner table.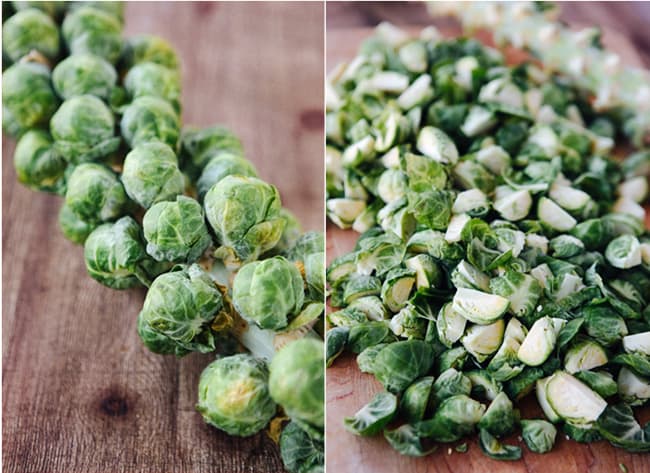 Brussels sprouts are easy to prepare. Trim off the stems and discard the more wilted outer leaves. I chopped the sprouts for this recipe into quarters so they would roast more quickly and evenly. I also toss any leaves that fall off during the chopping process onto the pan because they turn into crispy roasted chips that add extra crunch to the finished dish.
My favorite trick for roasting the most delectable sprouts is to cook them in a little bit of bacon grease. Olive oil works too, but the bacon grease adds a lot of flavor to this dish. The bacon is an indulgence, but when it's accompanied by a whole pan of vegetables I think it evens out. Right?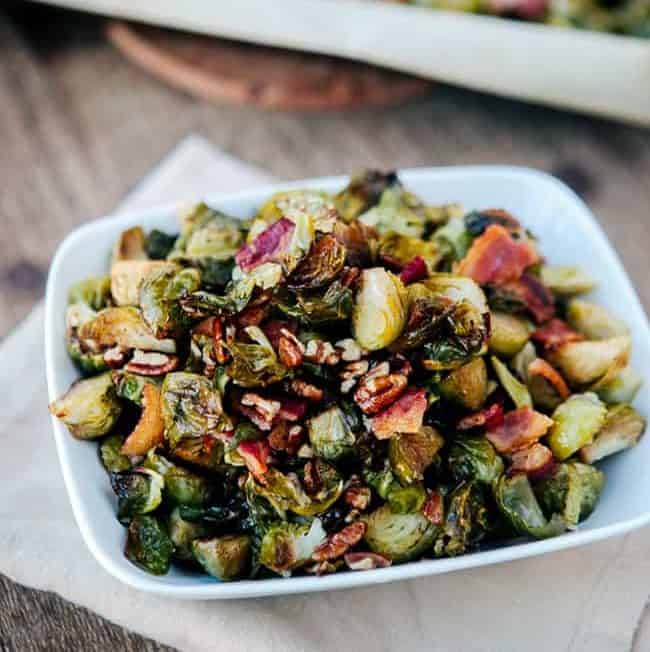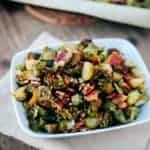 Print Recipe
Roasted Maple Bacon Brussels Sprouts
Ingredients
6

thick strips of quality bacon

1-

pound

Brussels sprouts

trimmed and quartered

1/4

cup

maple syrup

1

tablespoon

balsamic vinegar

1/3

cup

toasted pecan pieces
Instructions
Heat oven to 425 degrees Fahrenheit. Line a large baking sheet with parchment paper. Place bacon on parchment paper, making sure to space evenly, and bake for 15 minutes or until bacon has reached desired crispness. Using metal tongs, carefully remove hot bacon from baking sheet and place on a paper towel to absorb excess oil. Set aside.

In a small bowl, whisk together maple syrup and vinegar.

Reduce oven heat to 400 degrees Fahrenheit. Using the same baking sheet and parchment paper from the bacon, place quartered Brussels Sprouts on baking sheet. Drizzle with syrup mixture and toss lightly to coat evenly with bacon grease and syrup.

Roast for 20 to 25 minutes, or until sprouts are beginning to crisp on the outside but are still tender on the inside. Stir occasionally in the oven for more even browning.

Coarsely chop cooked bacon. Toss bacon and toasted pecans with roasted sprouts and serve immediately.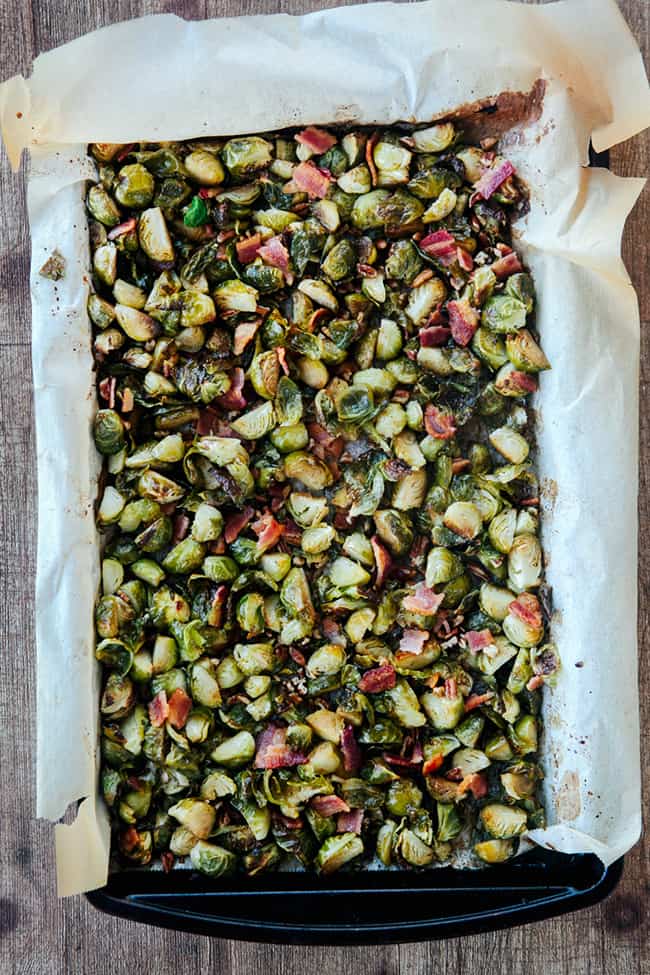 1