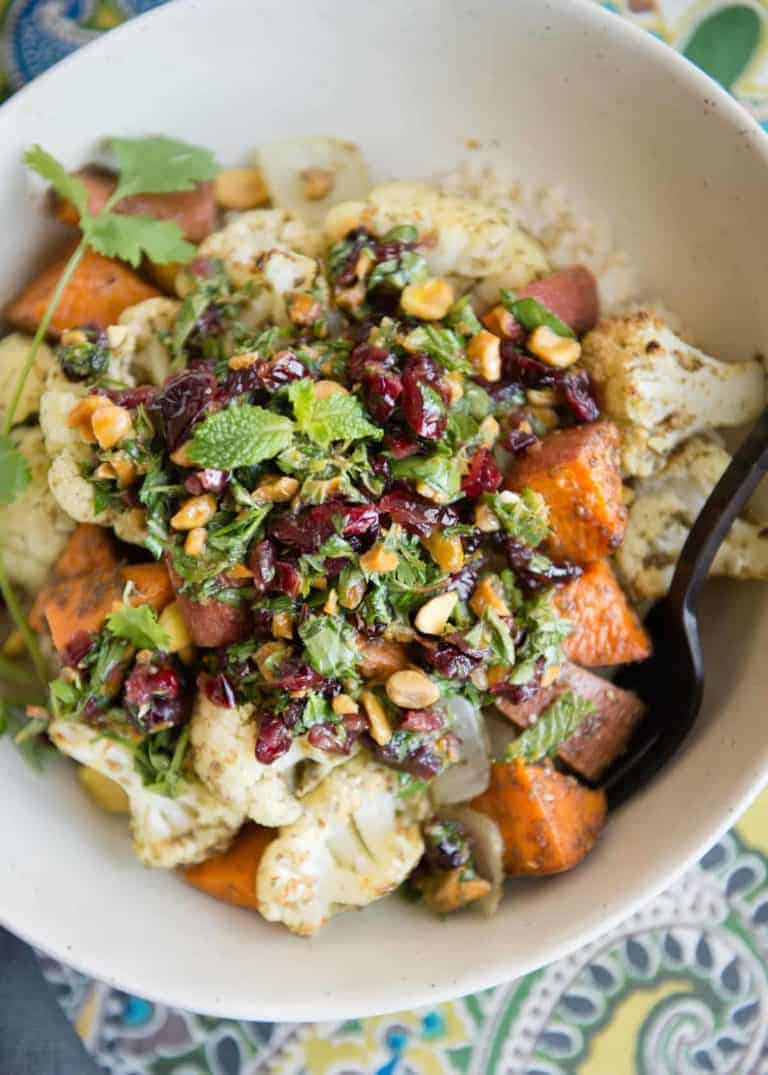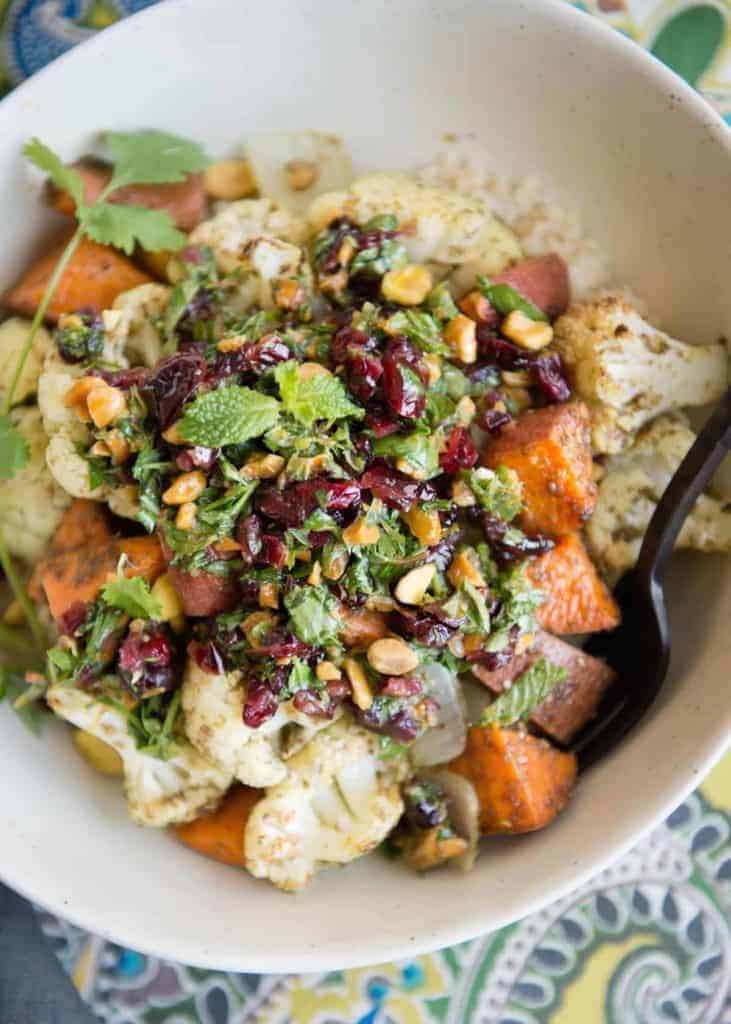 Do you plan your meals in advance each week? It can take a little time to do at first, but it saves so much time in the long-run. Once you get a good system going, it gets easier every time. And what's more, planning your dinners (and breakfasts, lunches, and snacks) ahead of time means you'll save money, and you won't have to worry about those hangry cookie and chip temptations at the grocery store. Along with these ideas for eating healthier, meal planning is one of the easiest tools in my arsenal for making sure my family eats balanced, nutritious dinners–meal planning for the win!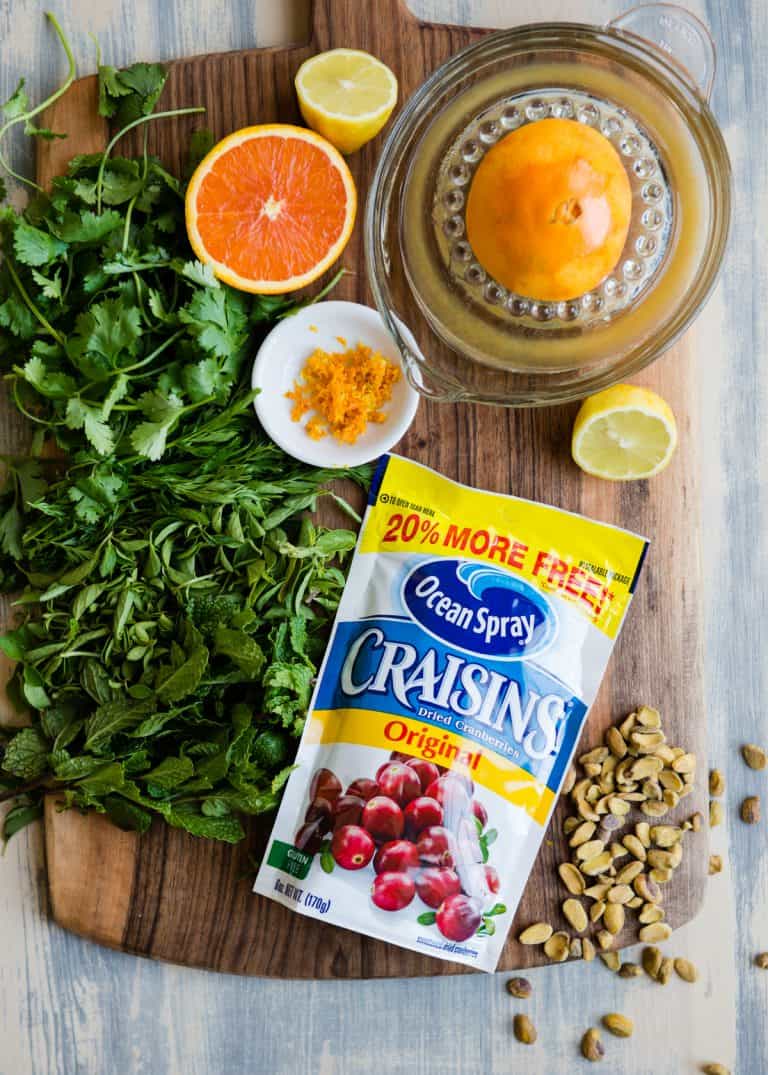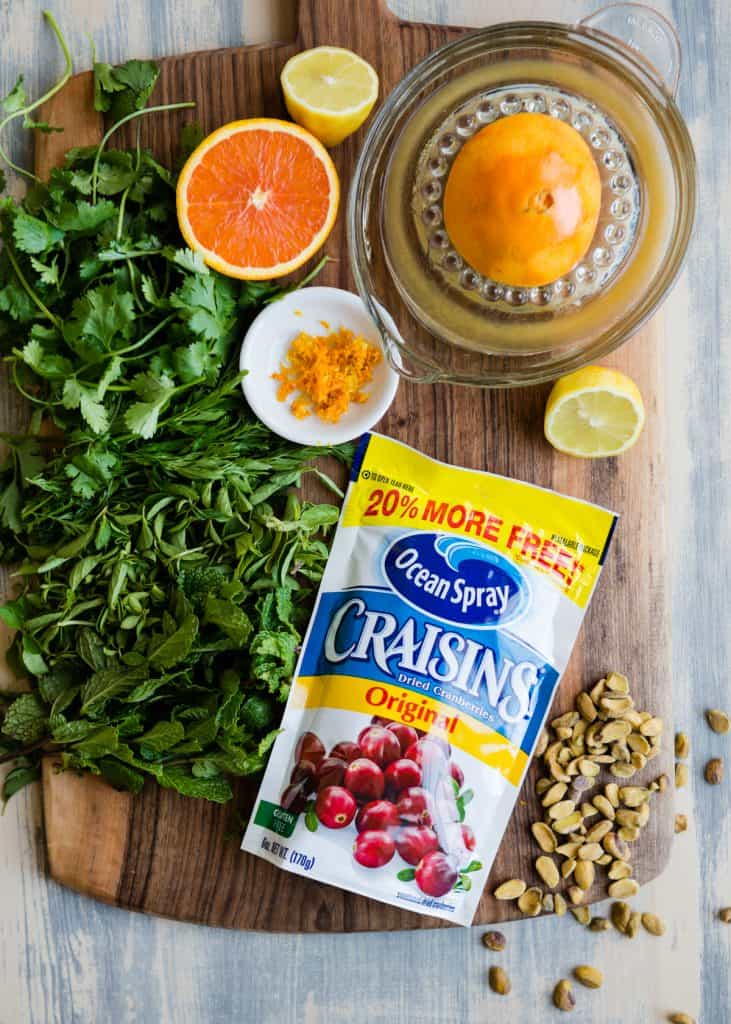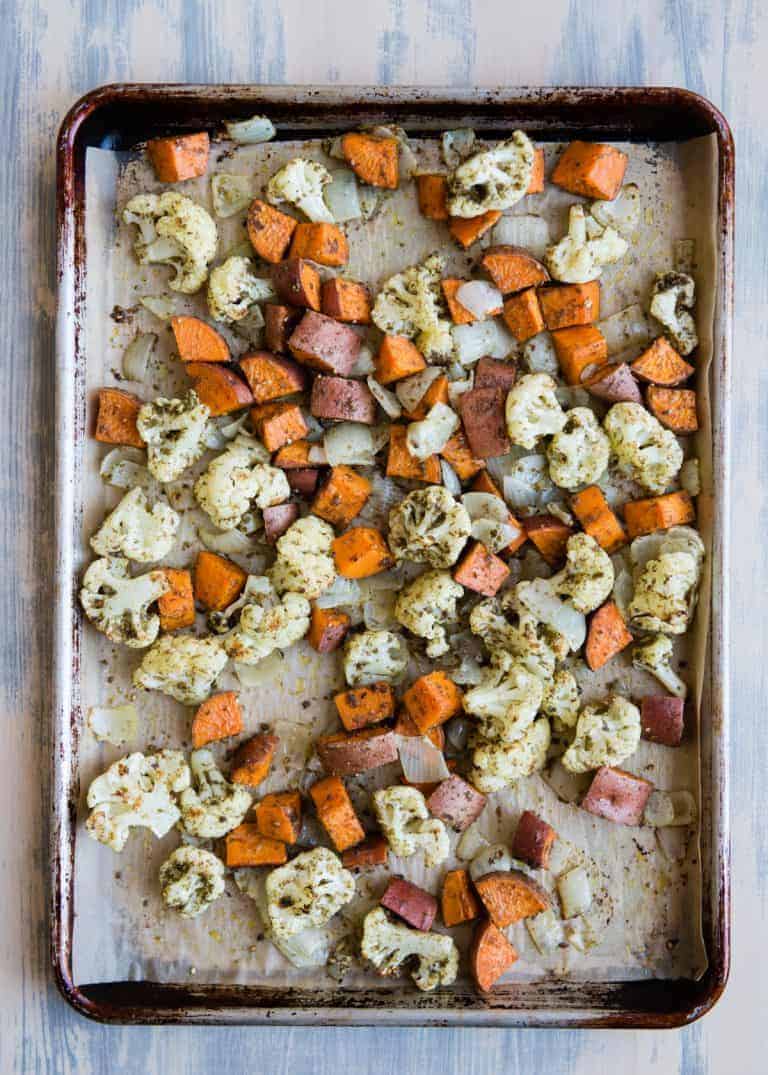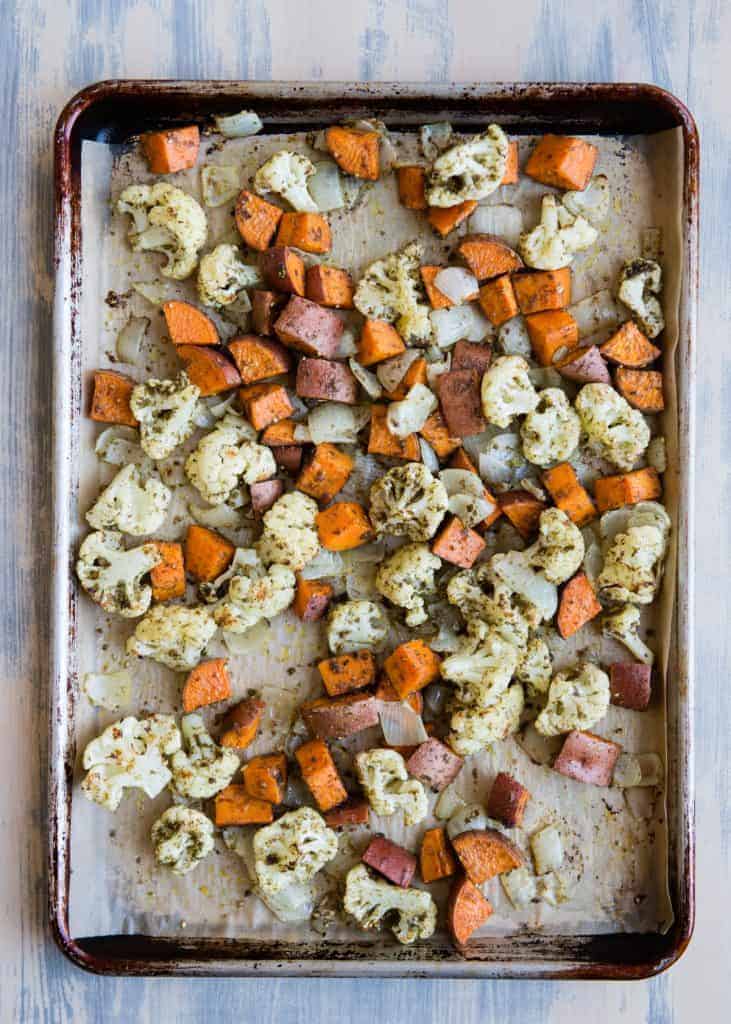 One of my favorite plan-ahead tips is to stock up on whatever veggies are on sale that week at the store. I love roasting up a few sheet pans of veggies to use in salads, soup, sides, or as a main dish. This method lets me cook once or twice a week and then I can take it easy on the other days because there's minimal prep and cooking.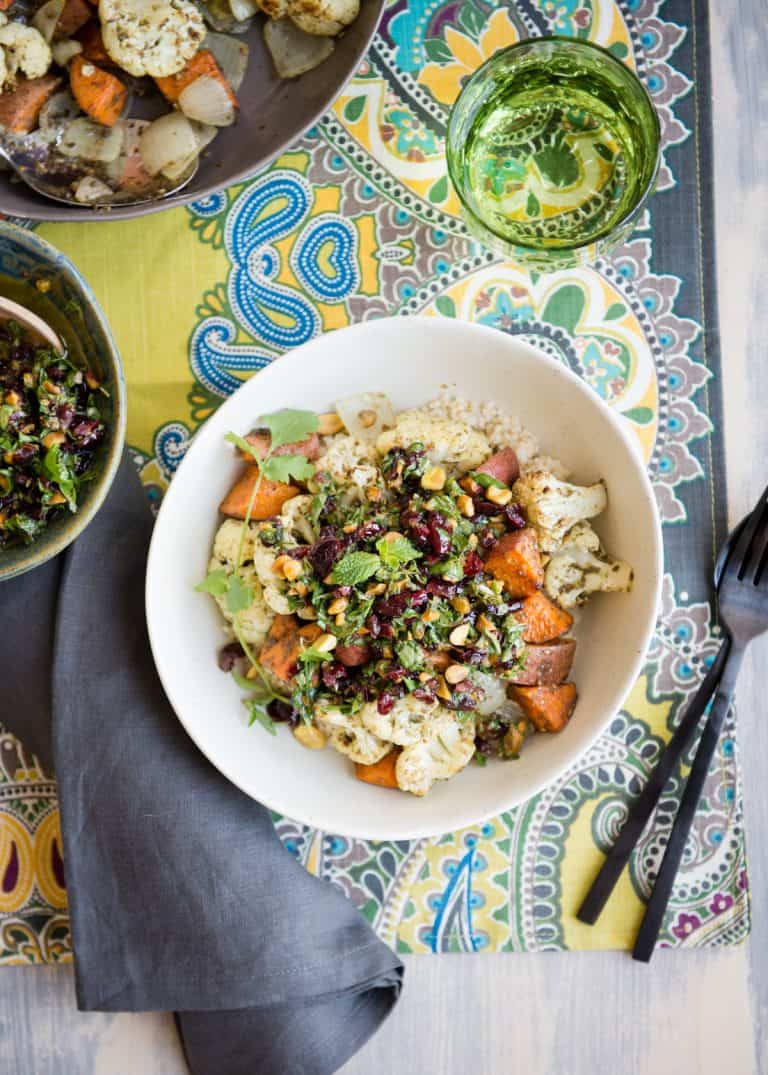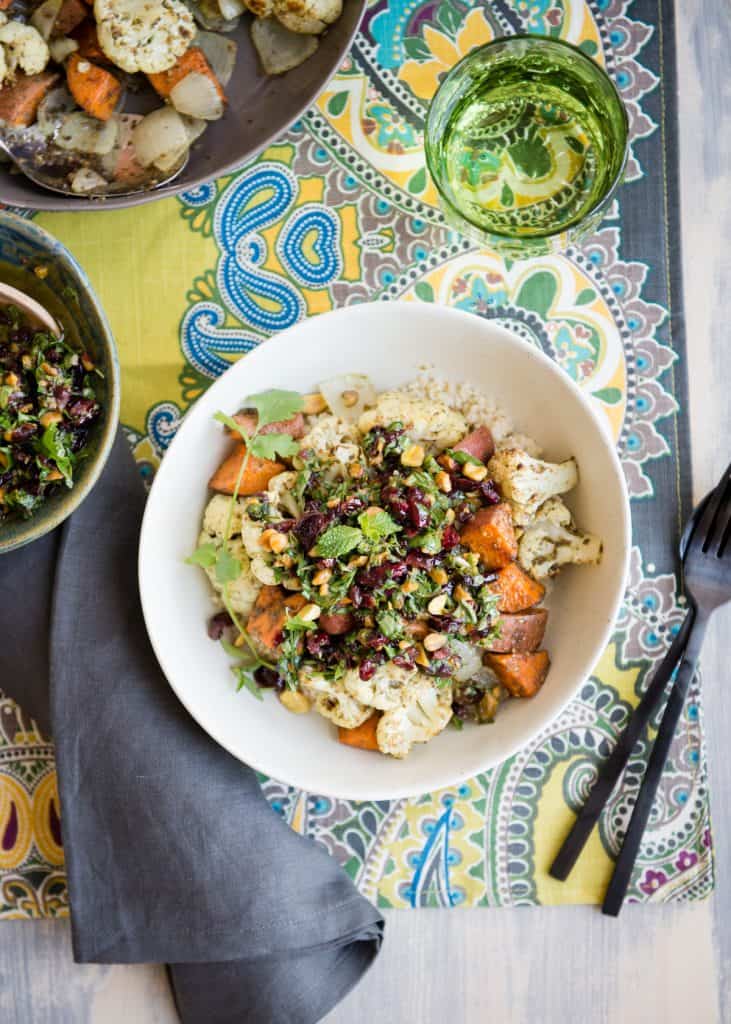 Another tip that helps me immensely is making sure there is always something on my weekly menu that everyone in the family can look forward to. For one kid that may be broccoli as a side with dinner. For me, I prefer a meatless main dish once or twice a week. Someone else may request having a salad bar dinner. The choices are endless, naturally, which makes it really fun to get everyone involved.
Also, try new foods. Change up a favorite recipe or give it an upgrade. One way to do that could be adding some Craisins® Dried Cranberries to your menu. Cranberries are nutritious and delicious, and more versatile than you might think–they aren't just for your muffins or oatmeal cookies! Cranberries can be a natural bacteria blocker–their Type-A proanthocyanidins (or PACs), provide an antibacterial effect by preventing certain UTI-causing bacteria from sticking. And eating ½-cup of Craisins® Dried Cranberries is the equivalent of adding one cup of fruit to your diet!
From breakfast porridges to filling snacks, to creative dinners and fruity desserts, there's always room to add cranberries in their many forms to your favorite recipes. Check out some of the suggestions below for inspiration. Bonus: adding cranberries into your day is a great way to help you get your recommended intake of fruit and fiber.
Weekly Meal Plan Inspiration
Breakfast: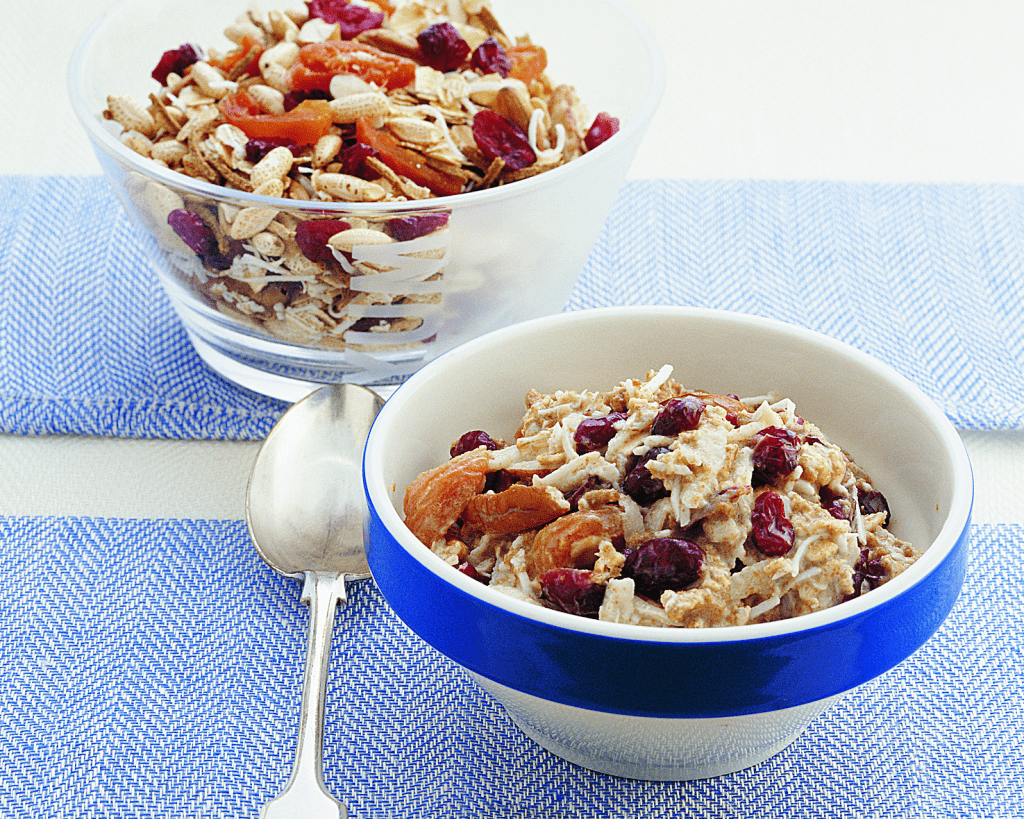 Start your morning off right with a whole-grain Craisins® Dried Cranberries Breakfast Mix. Fiber-rich cereal and dried cranberries will give you the boost you need to go about your day. Sprinkle dried cranberries onto pancakes before flipping. Stir some into yogurt.

Snack: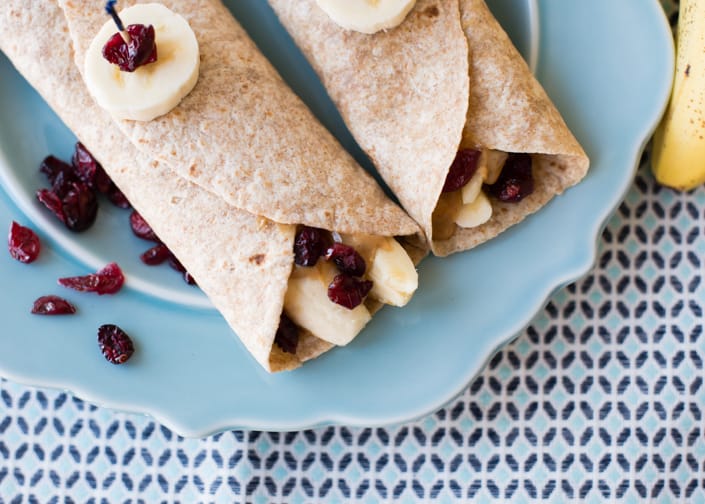 Snack time is another perfect way to add a little more cranberry goodness into your week. I'm kind of in love with these Peanut Butter Banana Craisins® Dried Cranberries Rollups . (My kids really love these in their lunch too.) Dried cranberries are a nice counter to roasted nuts eaten by the handful. Or baked into granola bars. Use them as the "ants" instead of raisins for the childhood favorite snack Ants on a Log. Stir some into cream cheese and use as a veggie dip.
Lunch: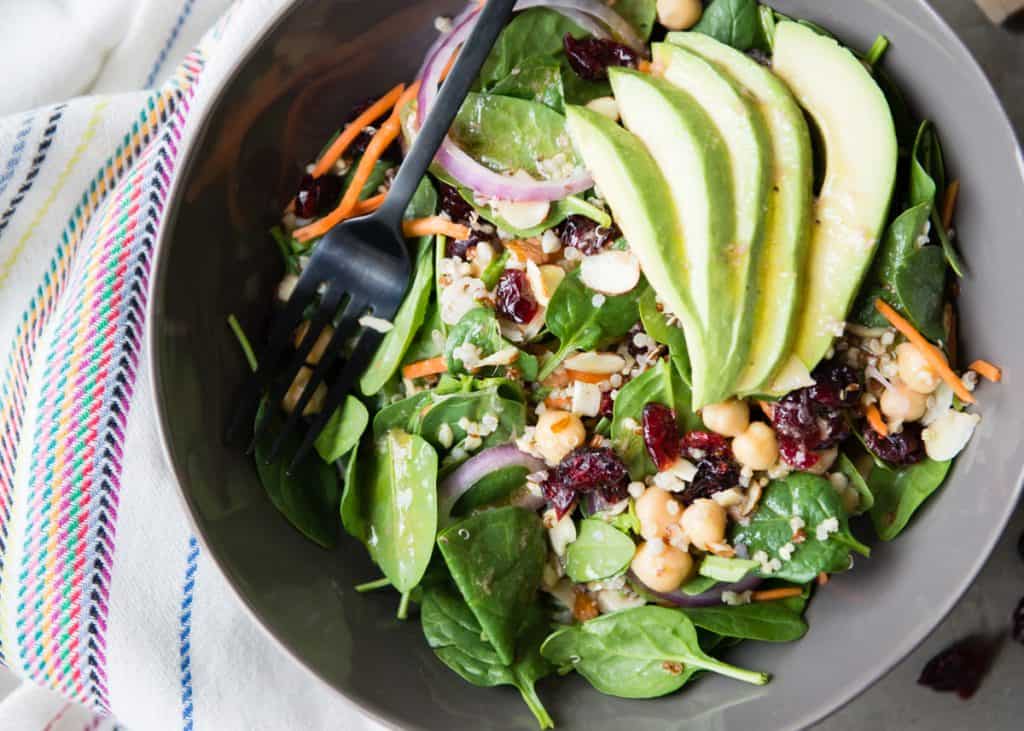 Cranberries don't have to be reserved for sweet recipes. Remember that tasty Spinach Salad with Ginger Cranberry Vinaigrette? Make a big batch of this savory salad to eat for lunch throughout the week. Those tart and tangy ruby cranberries make any salad better.
Vegetarian Main or Side dish: Roasted Veggies with Dried Cranberry Gremolata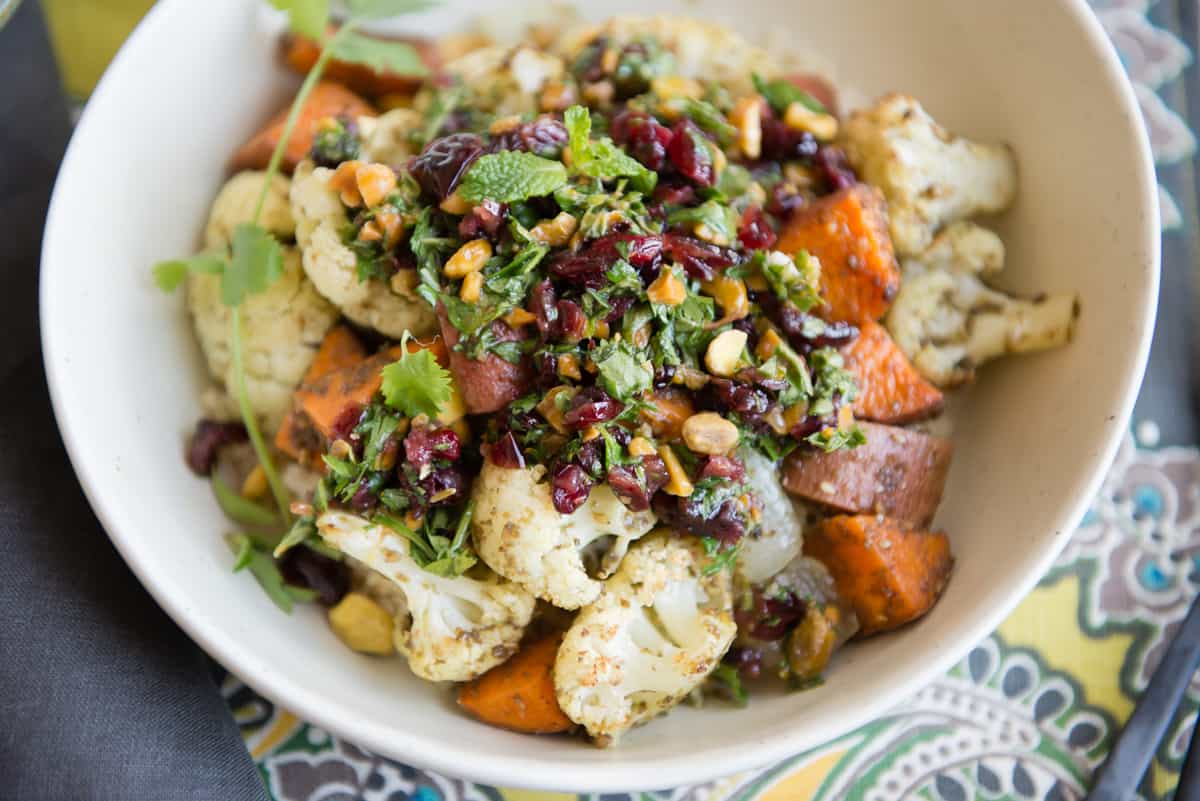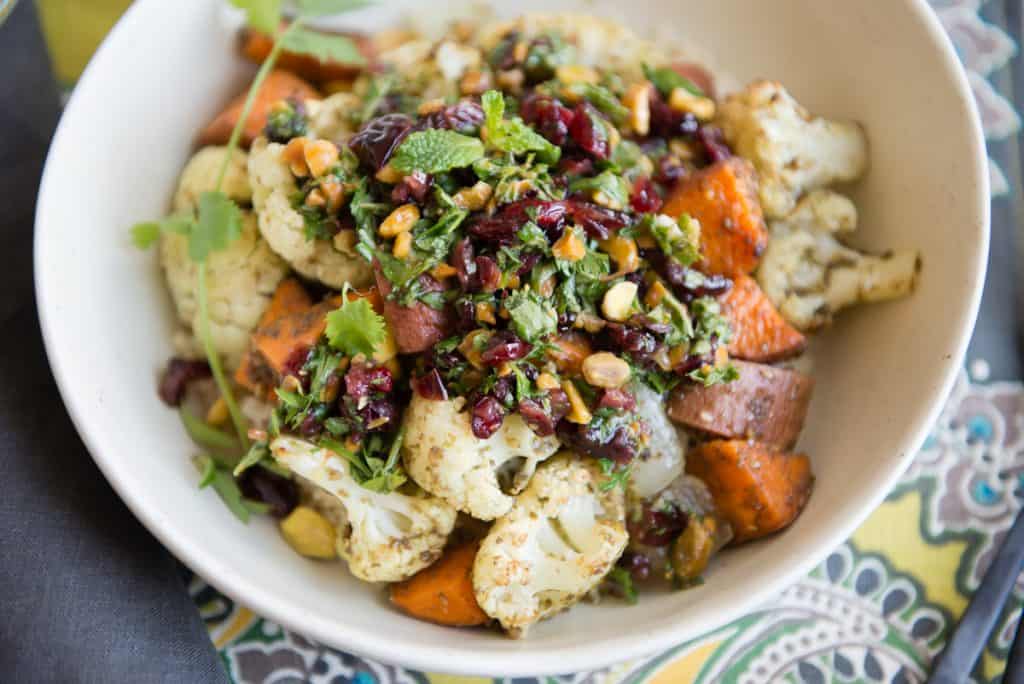 Roasted veggies, though so yummy and easy to make, can get a little boring at times, am I right? I came up with a delicious Dried Cranberry Gremolata made with loads of fresh herbs, and citrus zest and juice. Its fresh, vibrant flavors and colors will perk up any roasted veggie dish. This can be eaten as a meatless main dish, but it also goes very well alongside fish, pork, or poultry. (See the recipe below.)
Dessert:

Dessert is my favorite dessert, even more so if there's cranberry (and chocolate!) involved. These pretty Berry Chocolate Yogurt Pops are made with Ocean Spray Cranberry Juice Cocktail, yogurt, berries, and mini-chocolate chips. They've covered all the bases.
What are your meal planning tips? Do you use a template of favorite meals and rotate them, or do you seek out fun, new recipes to keep things interesting?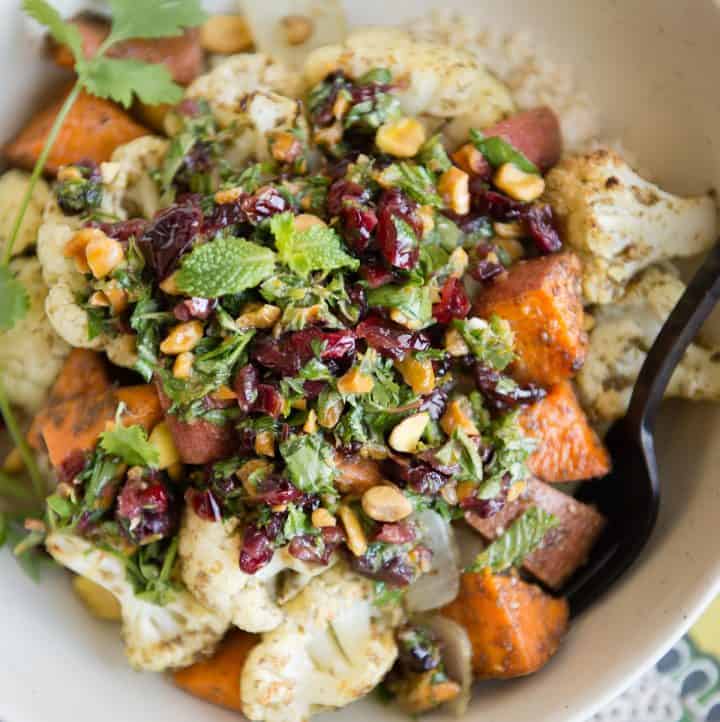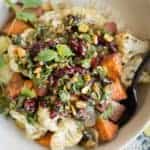 Print Recipe
Roasted Veggies with Dried Cranberry Gremolata
Perk up those boring roasted veggies by tossing them with flavorful za'atar and topping them with a vibrant, herby Dried Cranberry Gremolata.
Ingredients
For veggies:
4

tablespoons

olive oil

1

large head cauliflower

cut into florets

2

medium sweet potatoes

peeled (if desired), and cubed

1

onion

cut into 1-inch dice

2

tablespoons

za'atar

Sea salt and pepper

to taste
For gremolata:
Juice and zest of 1 orange

Juice and zest of 1 lemon

1/4

cup

olive oil

1

cup

Craisins® Dried Cranberries

roughly chopped

1/2

cup

pistachios

finely chopped

1/2

fresh herbs

chopped (cilantro, oregano, mint)

2

garlic cloves

minced

Sea salt and black pepper
For serving:
4

cups

cooked millet

quinoa, brown rice, or couscous

Fresh herbs

for garnish
Instructions
Preheat oven to 425°F. Line a rimmed baking sheet with parchment paper or lightly oil.

Place cauliflower florets, sweet potato cubes, and onion in a large bowl. Drizzle the olive oil over the veggies. Use your hands to toss the veggies with the oil until they are well-coated. Sprinkle the za'atar over the veggies and season well with salt and pepper. Gently toss to coat with the spice mixture.

Transfer the veggies to the prepared baking sheet and arrange in a single, even layer. Roast for 20-25 minutes, or until all of the veggies are tender-crisp.

Meanwhile, prepare the Dried Cranberry Gremolata. Combine citrus juices and zest in a medium bowl and stir in olive oil. Set aside.

In another bowl, combine the dried cranberries, pistachios, herbs, and garlic. Pour the sauce over the top and stir well. Season with sea salt and black pepper, to taste. Cover and refrigerate until ready to use.

To serve, divide the cooked grains between four shallow serving bowls. Top with the roasted veggies and a big spoonful of the Dried Cranberry Gremolata. Garnish with a few more fresh herbs. Serve immediately.
Learn more about cranberry health and follow Ocean Spray® on:
Facebook
Twitter
Instagram
Pinterest
YouTube
This is a sponsored conversation written by me on behalf of Ocean Spray®. The opinions and text are all mine.
https://influencers.tapinfluence.com/assets/cogs/core-v4.js <img height="1″ width="1″ style="display:none"src="https://www.facebook.com/tr?id=1261464193895249&ev=PageView&noscript=1″/>
1