Hairstyling is a timeless way for women to create something unique and express themselves. Whether you wash it and run out the door, combine looks like edgy cornrows with disheveled waves or defy gravity with a sky-high '60s beehive, your easy-to-follow guide to hair is here. With nearly 50 diverse styles and tips for every type of hair length and texture, The Art of Hair: The Ultimate DIY Guide to Braids, Buns, Curls and More is the definitive guide to DIY hairstyling for women of all ages, styles and hair types.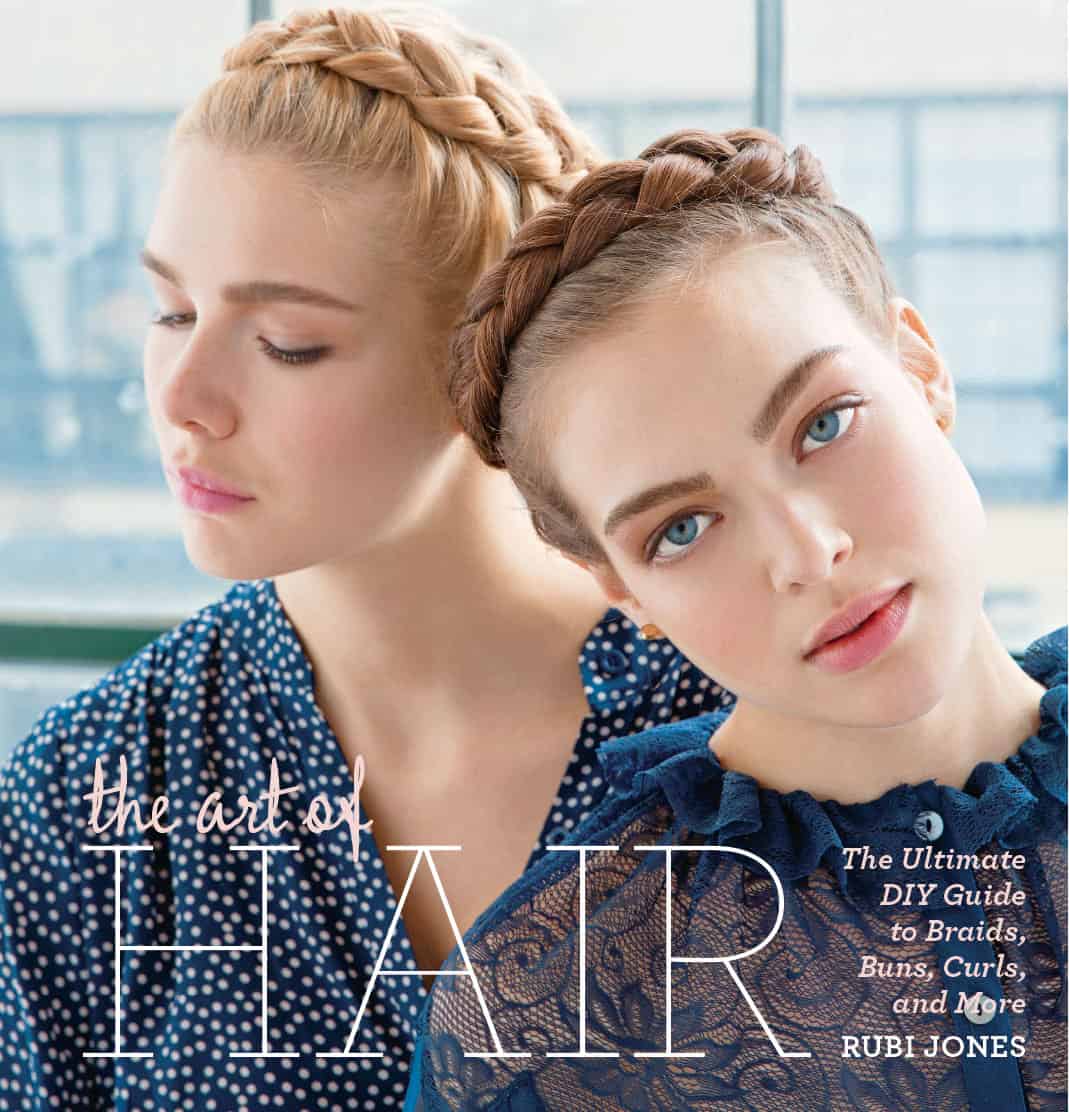 Having styled hair for world-renowned brands in cities from New York to Paris, Rubi Jones is well versed in general hair care, simple techniques, extravagant hairstyles and everything in between. For daily inspiration and tips you can follow Rubi's work on her website, instagram or twitter.
But in her book, you'll find the basics like hair 101 and frizz-free blowout instructions to sections dedicated to ponytails, buns and chignons, braids, twists and rolls, and curls—all accompanied by step-by-step, illustrated guides and beautiful photography.
Romantic Fishtail Tutorial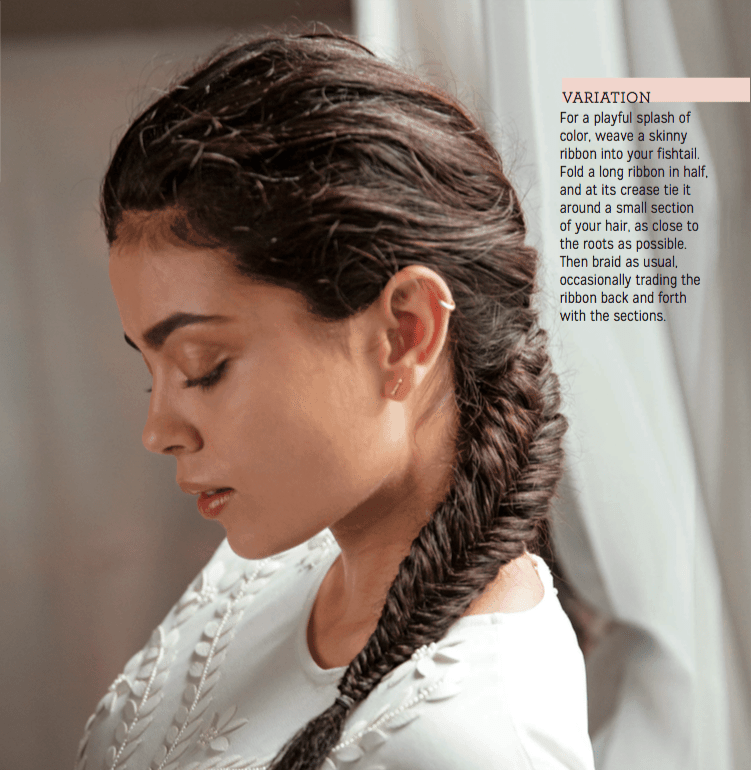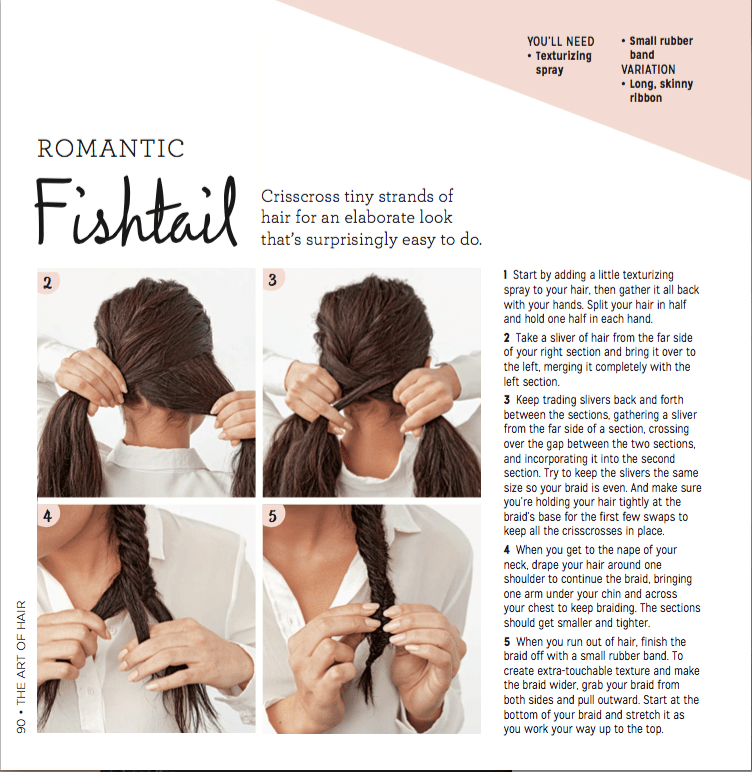 The Art of Hair
We love any book that shows us hot hairstyles with easy to follow tutorials. The experts behind The Art of Hair certainly know what they're talking about and we want you to experience these amazing styles, too. It's a great book for all ages and contains all sorts of hairstyles like buns, braids, and curls – something for everyone!
0