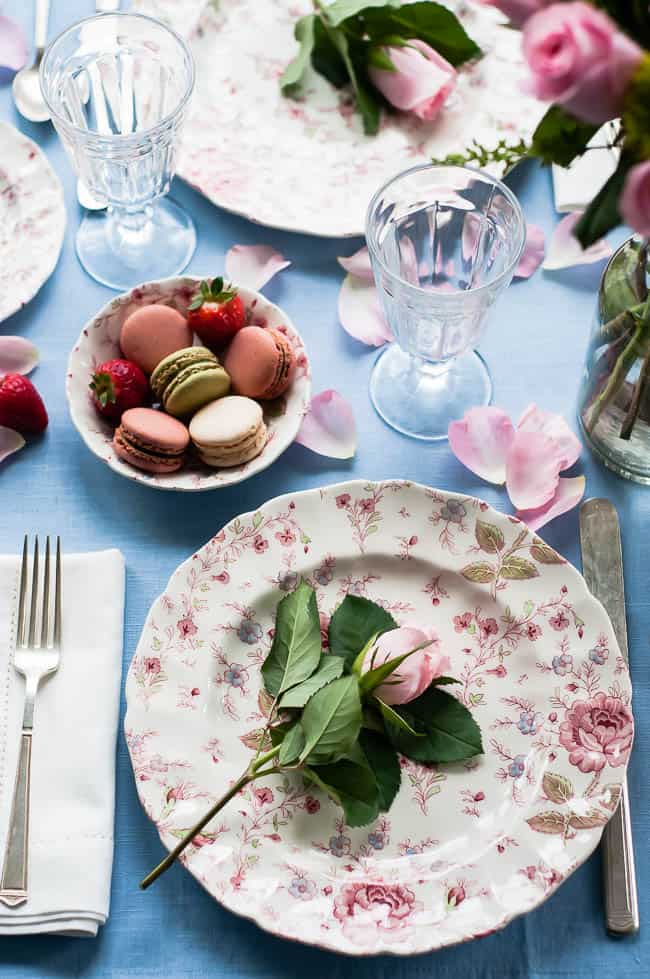 If you've already planned your Valentine's dinner menu, then it's time to start thinking about a special romantic table setting. We're going all out with a feminine, romantic look that you can use as inspiration for whatever pretty dishes you have in your cupboard.
1. Dust off the nice plates
On most nights I reach for our basic white plates, but special occasions call for special plates. Perhaps even the under used wedding china that most of us have! A lovely floral pattern is perfect for a romantic dinner.  And I scout vintage silver-plated flatware when I'm thrifting or antiquing. A mismatched collection feels a bit fancy without being too stuffy.
2. Don't be too matchy-matchy
When I'm setting a table, I like the elements to feel like they all go together without being too match-matchy. I wouldn't normally pick a baby blue linen cloth to go with these plates, but with all of the other elements, it works. The soft colors go together for a feminine, romantic feel that's perfect for a Valentine's brunch or lunch. For a dinner, just add some candles.
3. You gotta have flowers!
I had a few pink roses leftover from my pink + green bouquet so I used them on top of the plates. The rose petals on the table add a whimsical touch.
4. Add something unexpected
The macarons and strawberries are the fun element. They remind me of Paris and being in love, so they're perfect here. Pretty chocolates would also be a nice addition. Plus, they double as a dessert.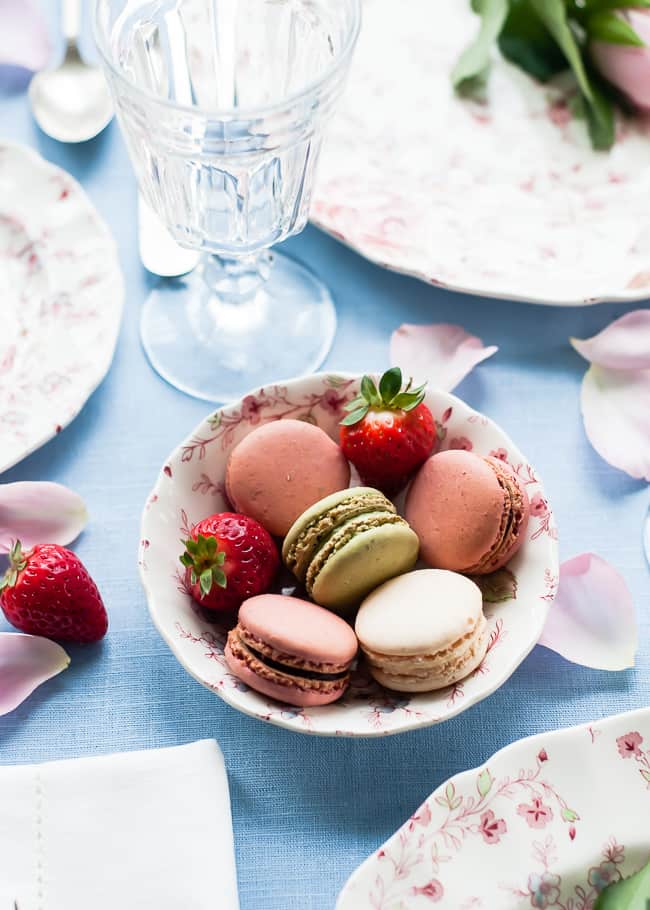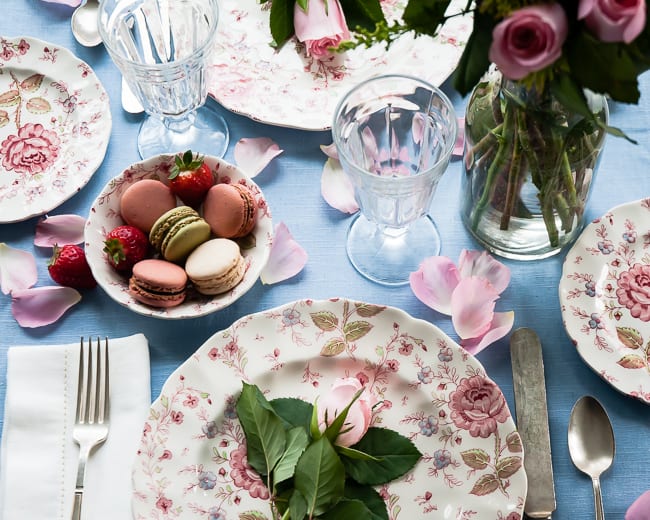 What are your tips for setting a romantic table?
2