Tonight I had an argument with my daughter (she's 6) about homework. It was a weird experience because I was the one refusing to buckle down. Which pretty much sums up the week. Mommy would rather enjoy an afternoon snack and sing along with an episode Peg + Cat than do 'optional' worksheets. We are not doing homework! Hurrah!!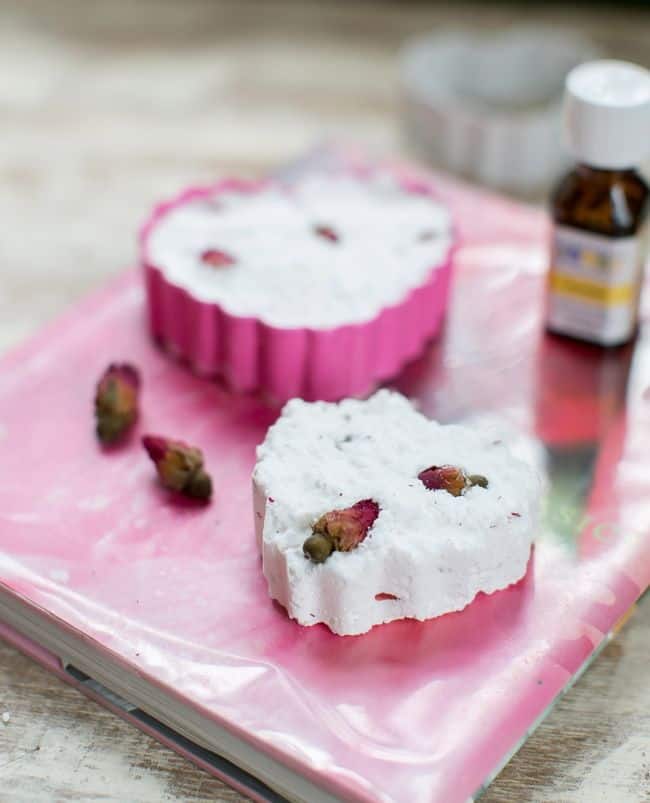 And then we're going to make the bath fizzes my daughter has been bugging me about non-stop. For Christmas she got a beauty chemistry kit (an awesome gift for this age) but inevitably she asks to 'do a project' 5 minutes before bedtime. Measuring and pouring is educational, right? All you need is baking soda, citric acid and a little water. You can follow this basic recipe and then get creative with scents and shapes.
The Valentine's season has begun so we added dried roses and a few drops of vanilla essential oil. Mix everything together and then form into balls or other shapes. Cookie cutters make great molds for seasonal shapes like hearts. Pack the mixture in, let it sit overnight and remove from the mold. Pop in the bath and watch the kids go nuts at the fizzing (seriously, it's awesome free entertainment).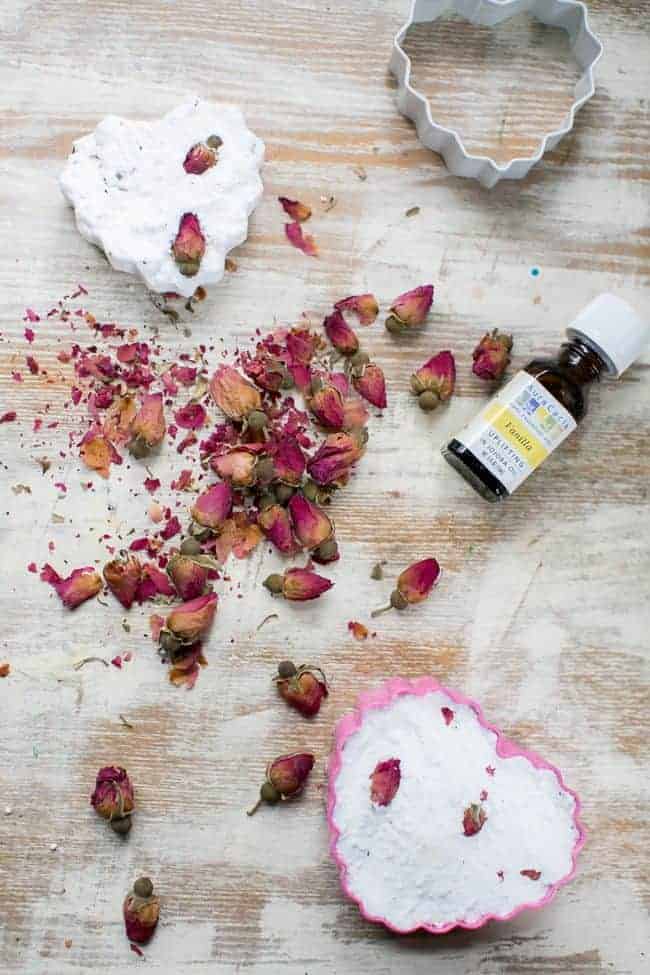 Here's what else happened this week:
Home
Help for your healthy resolutions – water never looked so tasty!
Never carved your initials as a kid? Good news, you can start now!
Adorable mini vase to brighten your walls.
Style
Kiss dry winter skin goodbye with this body butter.
An elegant way to recycle old necklaces.
Food
Take creamy onion soup up a notch with chickpeas.
Who knew making energy bars was so easy?
A cheesy Super Bowl dip with a hidden low-fat ingredient.
25 awesome ideas for your slow cooker.
16