Essential oils are a blessing for the olfactory system, and you already know we love using them in homemade cosmetics! However, they're also associated with aromatherapy, which is an ancient practice we can still benefit from today. Some believe aromatherapy can treat or prevent disease, while others prefer to use it for relaxing or energizing the body and mind. Whichever way you incline, we think you'll be interested in the wax aromatherapy sachets from Rosy Rings!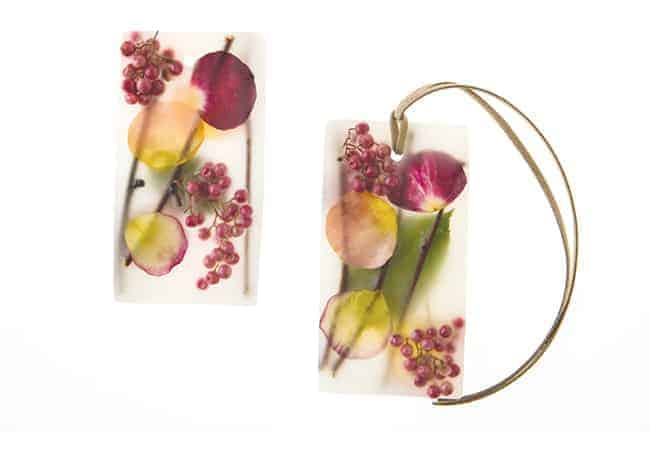 Rosy Rings is a candle company from Denver that makes everything by hand using natural ingredients. Even their glass is partially recycled, and they donate 10% of their profits to charity! Their wax sachets caught our eye, first of all because they look so gorgeous! All of them are botanical and lightly scented, perfect to hang in your home office, powder room, window, or tucked in a drawer (although you won't be able to show them off in there…). They have so many scents, we'd be inclined to pick a different one for every room in the house.
Rosy Rings Wax Aromatherapy Sachets Giveaway
If you'd like to hang these beautiful aromatherapy wax sachets in your home, simply enter the giveaway below! The winner will receive 2 sets of sachets ($44 value) – your choice of apricot + rose, beach house and cherry blossom scent.
5