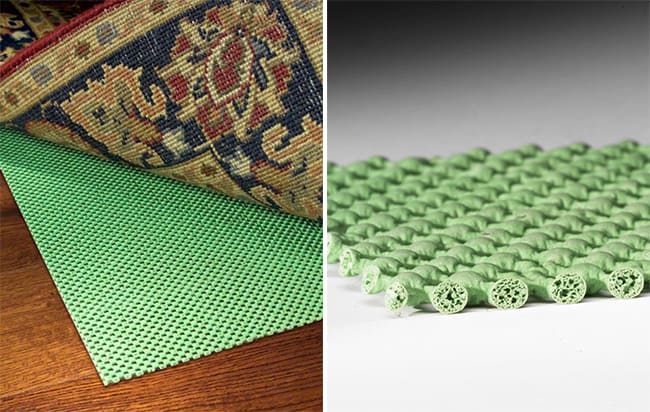 If you've ever watched The Big Lebowski, you know that a good rug will really tie the room together. And even if you didn't watch it, you may still have found this though your own experience. It's when you get the perfect rug that a room suddenly starts looking like your home. It's easy to understand why – rugs look cozy, they add a pop of color, and they make being barefoot more pleasant.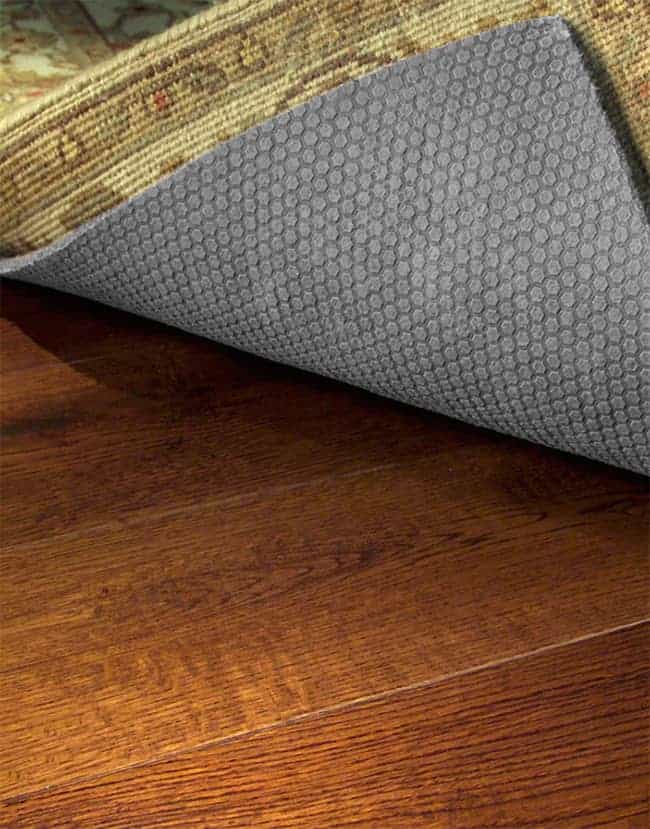 One thing I hate, though, it how quickly a rug will slip. If you have kids running around the house, you know what I'm talking about. Holding the rug in place can be hard to do, especially if you want to avoid adhesives on your wooden floors! I recently discovered Rug Pad Corner, a shop that specializes in holding your stuff in place, which has pretty much changed my perspective. Their products are eco-friendly, without any adhesives to peel off the floor, and it can be used for years!
The rug pads are made in the US from natural untreated rubber, and they also stick really well. We've also tried their dura grip furniture pads underneath our dining room table's large legs, and we're very happy with them. It was really hard to find a good product in this size before Rug Pad Corner.
Rug Pad Corner Giveaway ($89 Value)
One Hello Glow reader will win a 5 x 8 foot rug pad, valued at $89! I'm pretty sure you're gonna love using it in the house. Here's how you can enter:
0