Pregnancy might be blissful for some, but my experience was a little less so. Nausea and crushing fatigue nicely transitioned into heartburn and stretch marks. But what can you do? What's safe to take? Spending hours researching every medicine and remedy is crazy making. To answer your questions we're tackling the subject of essential oils in pregnancy.
Like ingestion of essential oils, using essential oils during pregnancy can be a controversial topic. Pregnant women spend a lot of time making sure everything they put in and on their bodies is safe – as they should! We're going to answer your questions and share the best ways to use essential oil during pregnancy.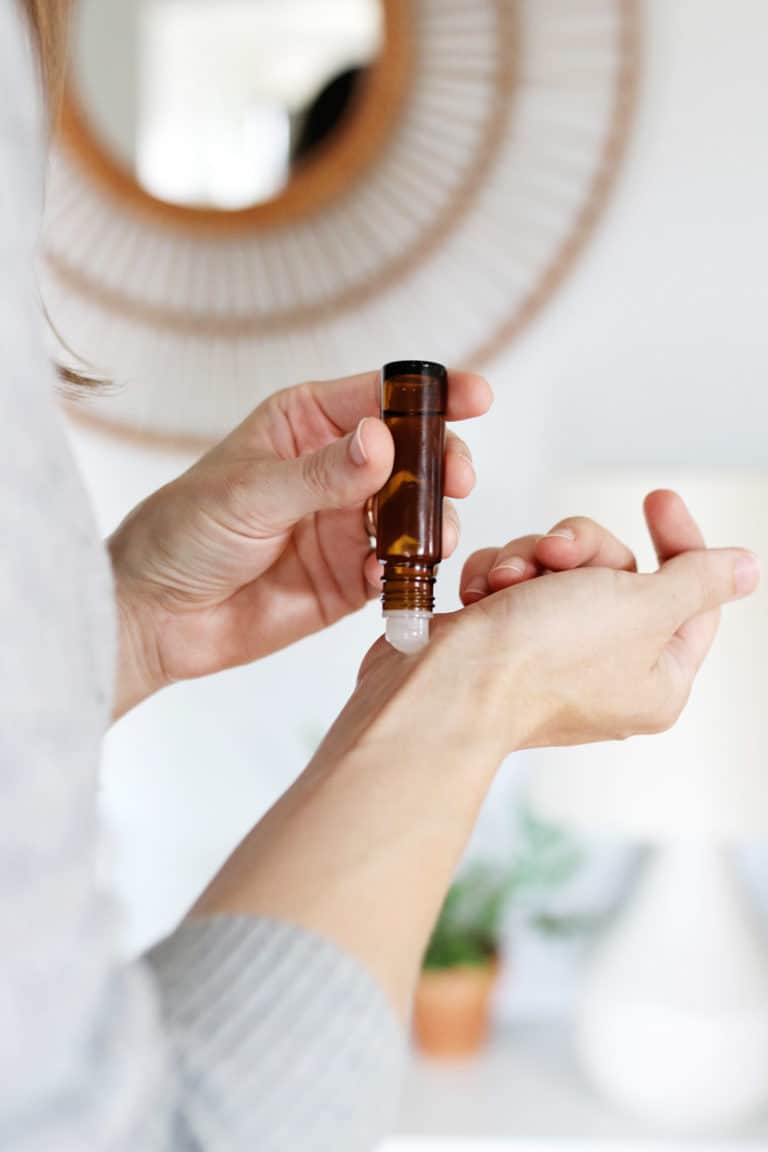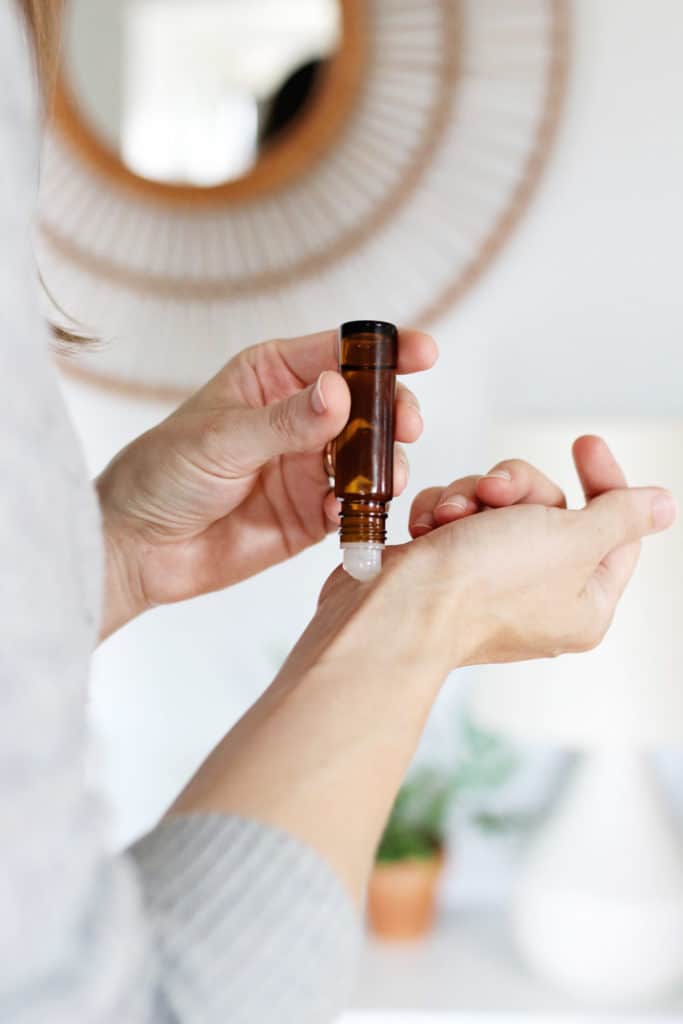 Are essential oils safe for pregnancy?
Lots of women seek out natural remedies during pregnancy because they want to avoid medications or they are off-limits. Essential oils have become a popular choice with women looking for alternative ways to ease the often uncomfortable symptoms of pregnancy.
Just like essential oils pass through the layers of skin, some essential oil components may pass into the bloodstream and then the placenta where they can affect the baby. Those effects aren't necessarily negative, but how essential oils might impact pregnancy has not been subject to scientific study so there's little data about what those effects might be. That lack of information leads some to avoid essential oils altogether, especially during the 1st trimester, a more fragile time of pregnancy.
The National Association of Holistic Aromatherapy writes that "there are no records of abnormal fetuses or aborted fetuses due to the 'normal' use of essential oils, either by inhalation or topical application" and "no recorded cases of miscarriage or birth defect resulting from aromatherapy massage using therapeutic applications of any essential oil."
If you plan to use essential oils while pregnant, use caution and common sense. Stick with the standard safe practices and usage recommendations set by aromatherapy associations. This is not the time to wing it and use any ol' oil you might have sitting around.
Bottom line: proper use of essential oils can be safe for pregnant women, however, we always recommend talking with a trusted medical professional or aromatherapist so that your medical history, current condition and medications can be taken into consideration. Pregnancy is a great time to find a local aromatherapist who can guide you through using essential oils through birth and with your child.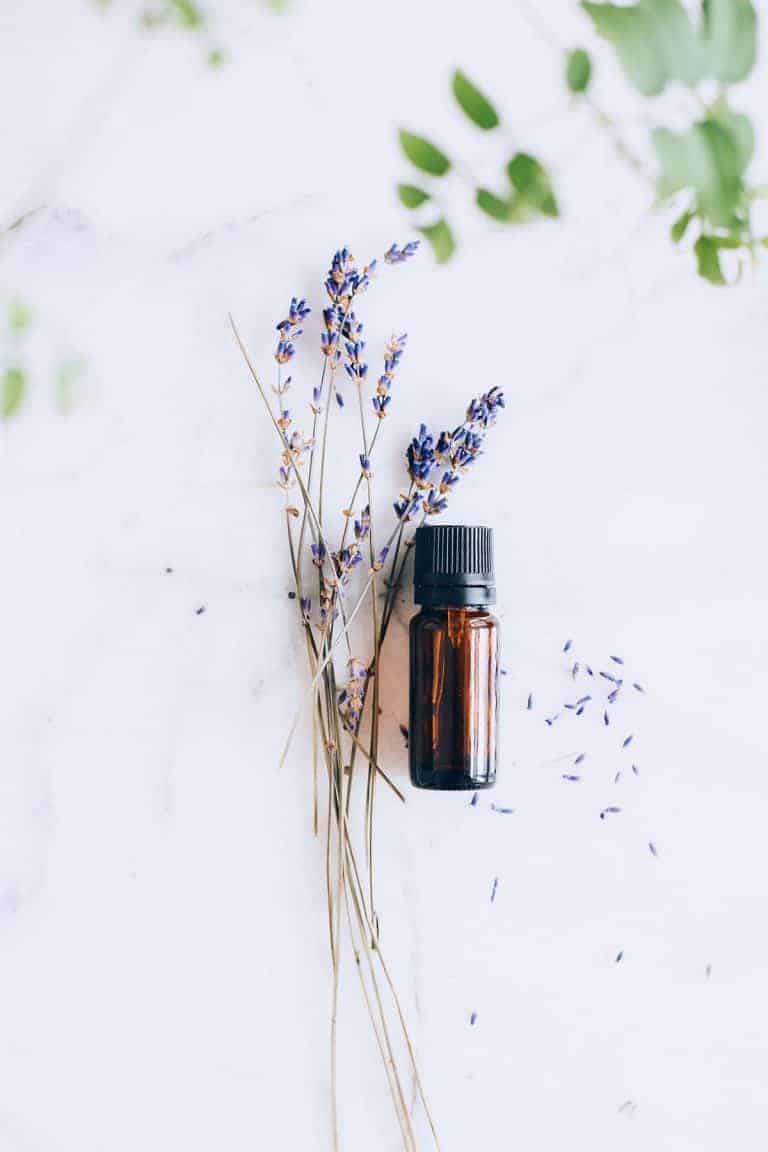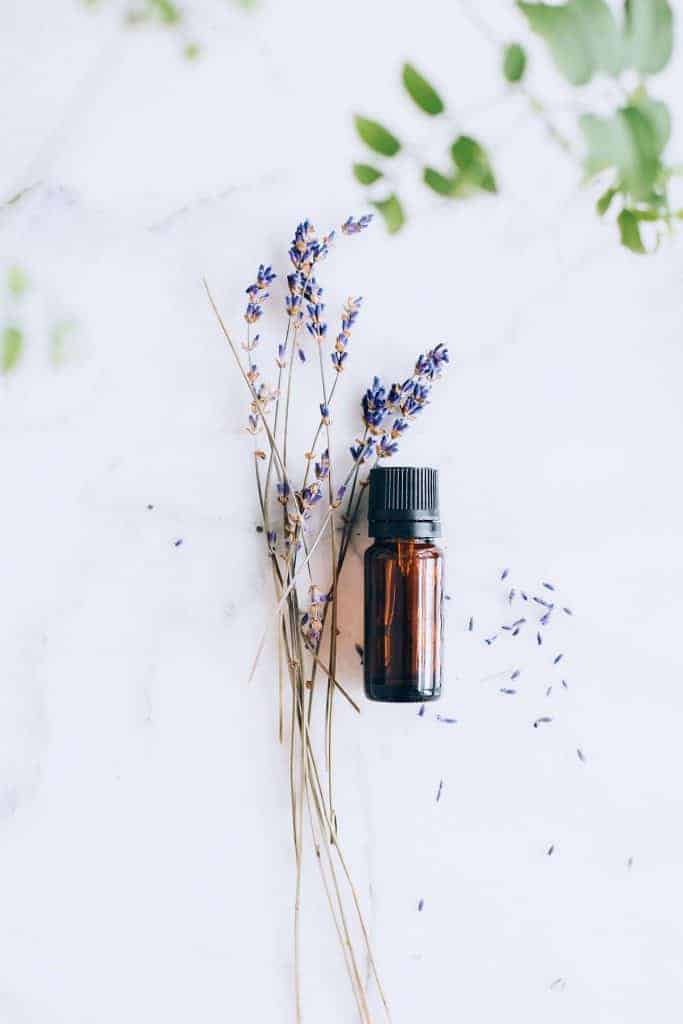 The best essential oils for pregnancy
Before using any oil, make sure it's a high quality, pure oil with no synthetic ingredients. Unknown ingredients can increase the chances of adverse reactions.
These oils are regarded as generally safe by the International Federation of Professional Aromatherapists for use with pregnant women when used properly.
Benzoin
Bergamot FCF – Citrus bergamia
Black pepper – Piper nigrum
Chamomile German – Chamomilla recutita
Chamomile Roman – Chamaemelum nobile
Clary sage
Cypress – Cupressus sempervirens
Eucalyptus
Frankincense – Boswellia carterii
Geranium – Pelargonium graveolens
Ginger Root – Zingiber officinale
Grapefruit – Citrus x paradisi
Juniper Berry – Juniperus communis
Lavender – Lavandula angustifolia
Lemon
Mandarin
Marjoram Sweet – Origanum majorana
Neroli (Orange Blossoms) – Citrus x aurantium
Petitgrain (Orange Leaf)– Citrus aurantium
Rose Otto – Rosa x damascena
Sandalwood – Santalum album
Sweet Orange – Citrus sinensis
Tea Tree – Melaleuca alternifolia
Ylang Ylang – Cananga odorata genuina
How to use essential oils when pregnant
The International Federation of Professional Aromatherapists has created guidelines on using essential oils safely when pregnant. They recommend limiting EO use to two most common applications: inhalation and topical.
Inhalation
Pregnancy brings on so many weird side effects, and a common one is a heightened sense of smell. You may love some scents and absolutely hate others. But inhalation can be especially effective for pregnant women suffering from nausea and sleep issues. If your diffuser is getting a workout, make sure you're following safe diffusion guidelines. You only need 3-5 drops of essential oil per 100ml of water in a well-ventilated room. Don't diffuse for long periods of time. After 30-60 minutes, take a break.
Topical
Your skin may be even more sensitive when you're pregnant so dilution is especially important to avoid irritation. For a topical application (like a massage oil) use a 1% dilution rate. That's 6 drops of essential oil for every ounce of carrier oil. And if you're adding essential oils to a bath, don't add more than 4 drops of essential oil.
The vast majority of guidelines do not recommend the internal use of essential oils during pregnancy so avoid internal unless under the care of a doctor.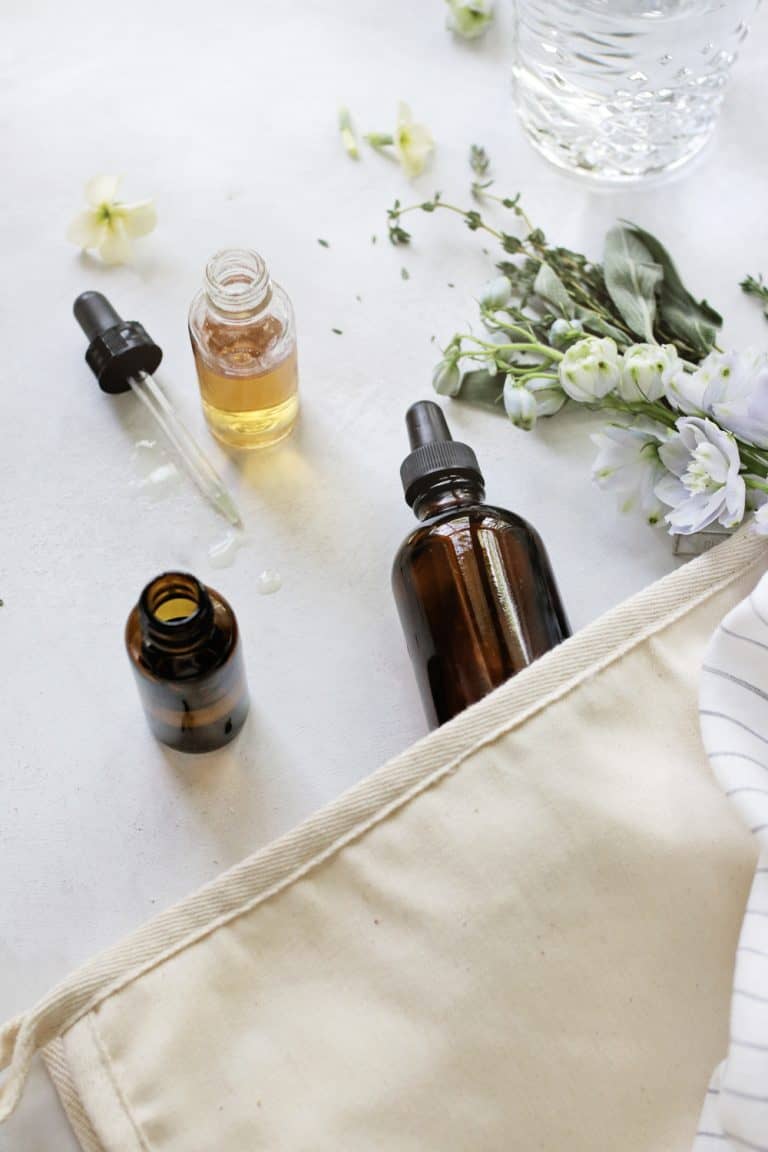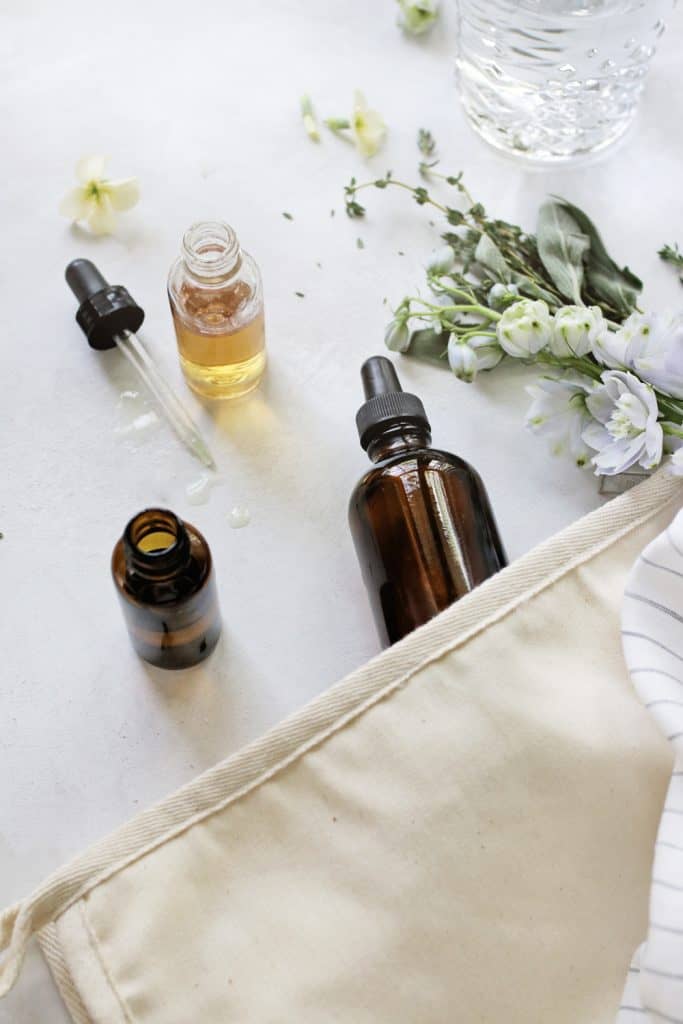 What do essential oils help with during pregnancy?
Morning sickness and nausea: Petitgrain, Sweet Orange, Mandarin, Ginger
Morning Sickness Diffuser Blend
Heartburn: Sandalwood, Roman Chamomile, Petitgrain, and Ginger
Combine 6 drops of above oils (any combination) with one ounce of carrier oil. Massage into chest, abdomen and upper back.
Acne: Tea Tree, Lavender, Sandalwood, and Roman Chamomile
Use this tea tree and clay mask once a week and use a tea tree roll on for occasional flare ups. Add 3 drops of tea tree to a 10ml roller bottle and fill with carrier oil.
Hemorrhoids and Varicose Veins: Cypress, Sandalwood, Sweet Orange
In a bowl, combine 2 drops cypress, 2 drops sweet orange and 2 drops geranium to 1 ounce of carrier oil and then fill with water. Soak a washcloth in the water, wring out excess water and apply to affected area.
Water retention and Swelling: Cypress, Petitgrain, Geranium, Grapefruit
Add 6 drops of essential oil to an ounce of carrier oil and use for massage or as a bath oil.
Stretch marks: Lavender, Frankincense, Rose otto, Roman chamomile
Using a base oil or shea butter add 2 drops each mandarin, lavender and frankincense and massage into abdomen, thighs and buttocks.
Sleep: Lavender, ylang-ylang, mandarin, frankincense.
Wind down with a calming bath oil or try a sleep diffuser blend before bed.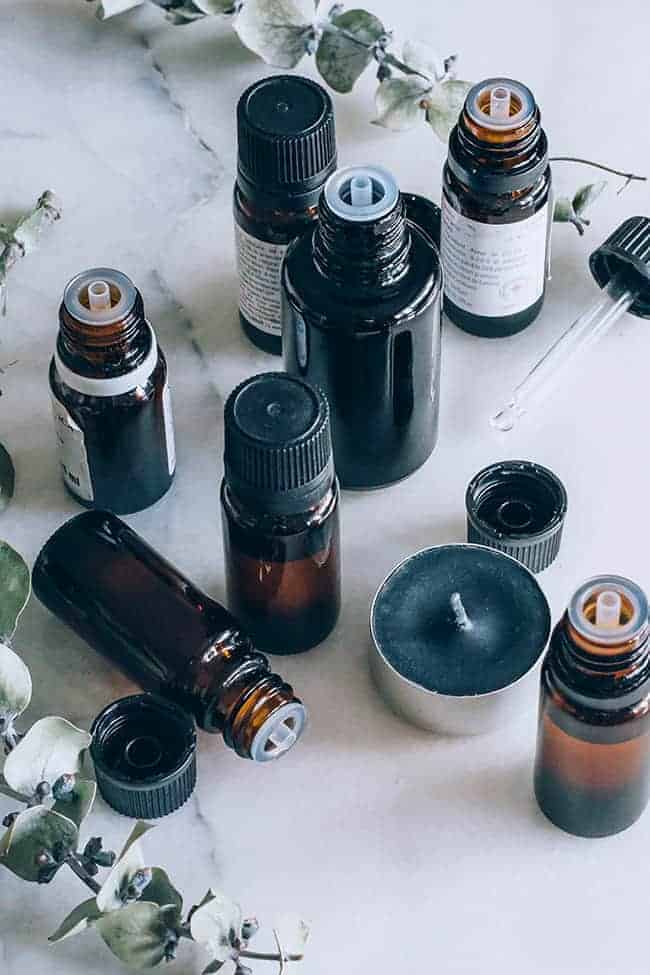 Essential oils to avoid during pregnancy
One common-sense guideline is to avoid essential oils for things you're allergic to in other forms.
Some oils should not be used by anyone, ever. Those dangerous oils include sassafras, wormwood, cassia, pennyroyal, mustard, and elecampane.
Other oils have chemical components that can have detrimental effects on mom and/or baby. A few examples:
Ethers: Aniseed, Fennel, and Anise Star all contain strong phenyl menthyl ethers that aren't recommended for a prolonged period of time, especially during pregnancy.
Ketones: Sage and Hyssop contain ketones that are not easily metabolized by the liver and can build up in the body with long-term use.
Phenols: Oregano, Thyme, Savoury, Clove, and Cinnamon contain high levels of phenols, a powerful essential oil component that can cause skin sensitivity.
Aldehydes: Cinnamon and Cumin contain aldehydes that can cause skin sensitivity.
Camphor: Feverfew, Ho Leaf, and Lavender (Spanish) contain camphor, which is toxic in high doses.
There is one category of oils you can worry less about. Some essential oils like cypress and lavender are said to promote menstrual bleeding, which could result in preterm labor or termination of pregnancy. That concern has diminished, and the authors of Essential Oil Safety write "almost all of the alleged emmenagogic or uterine stimulant essential oils either do not have such an effect (there is often no basis for these claims) or if they do, it is not powerful enough to cause miscarriage."
The following oils should not be used during pregnancy:
Aniseed
Basil ct. estragole
Bay laurel
Birch
Blue Cypress
Carrot Seed
Camphor
Cassia
Cinnamon Bark
Clove
Cumin
Dill Weed
Fennel
Feverfew
Ho leaf
Hyssop
Jasmine (absolute)
Melissa
Mugwort
Myrrh
Myrtle
Oregano
Parsley seed and leaf
Pennyroyal
Ravintsara
Rue
Sage
Savoury
Spanish lavender
Star anise
Sweet birch
Tansy
Tarragon
Thuja
Thyme
Verbena, lemon
Vitex
Wintergreen
Wormwood
Yarrow
Sources
Tisserand, R., Young, R. Essential Oil Safety, second edition. London. Churchill Livingston, 2014
Purchon, N., Cantele, L. The Complete Aromatherapy & Essential Oils Handbook for Everyday Wellness
International Federation of Professional Aromatherapists pregnancy guidelines
https://naha.org/index.php/explore-aromatherapy/safety
NY Institute of Aromatherapy Level 1 Aromatherapy Training Manual
This post was medically reviewed by Dr. Kimberly Langdon, M.D., a university-trained obstetrician/gynecologist with 19-years of clinical experience. Learn more about Hello Glow's medical review board here. As always, this is not personal medical advice and we recommend that you talk with your doctor.
42