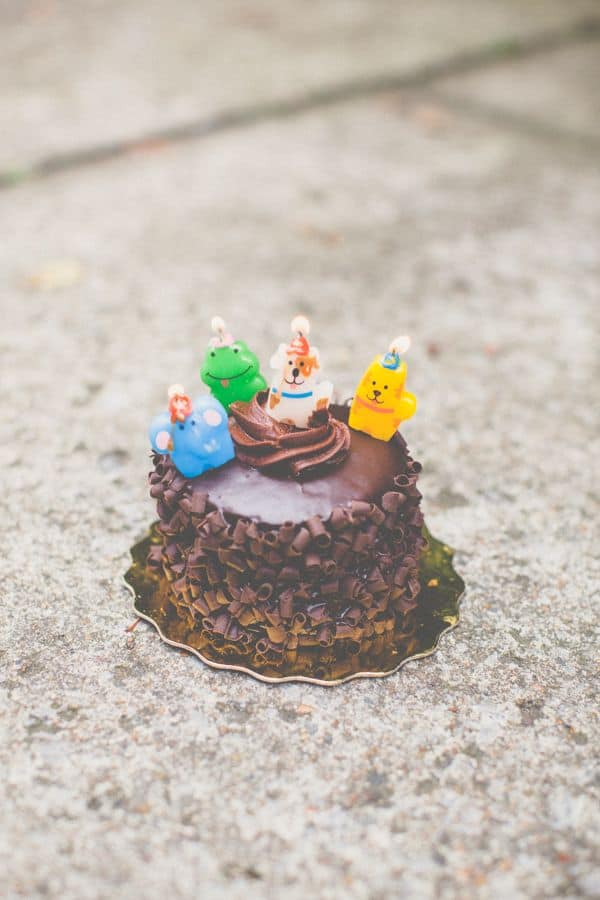 I've decided that it's true what they say about 3rd kids – if you're not careful you'll wind up with no photographs of their sweet baby moments. When Sam turned one on May 30 all we had to show for it was a few bad iPhone pics.  So I sat him down with cake #3 last week with my favorite photographer to commemorate his first 12 months.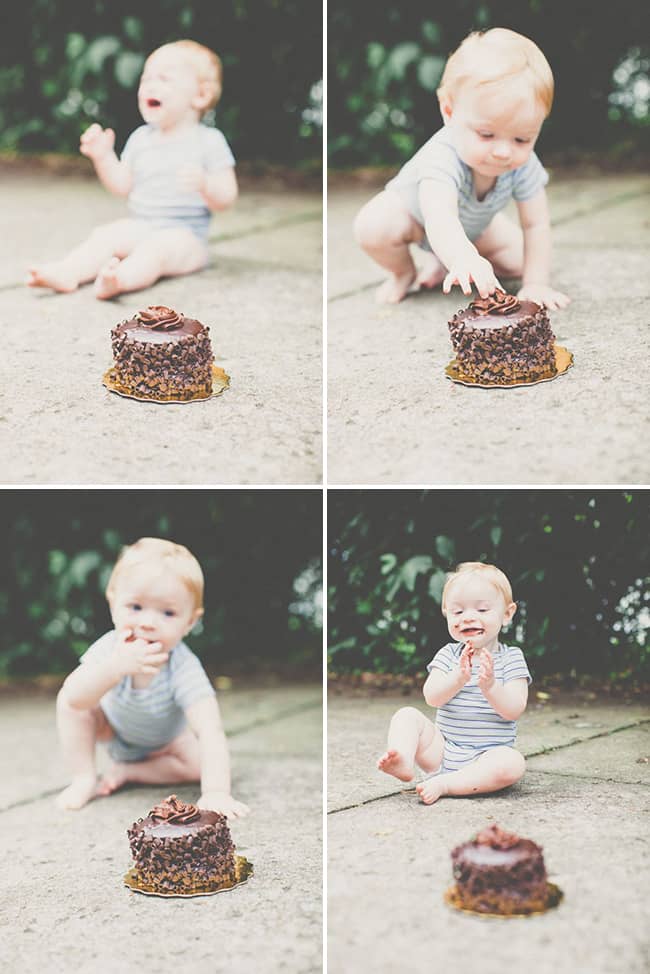 Next year maybe we won't go for the chocolate cake so it doesn't look quite so much like poo. But I think he wears it well!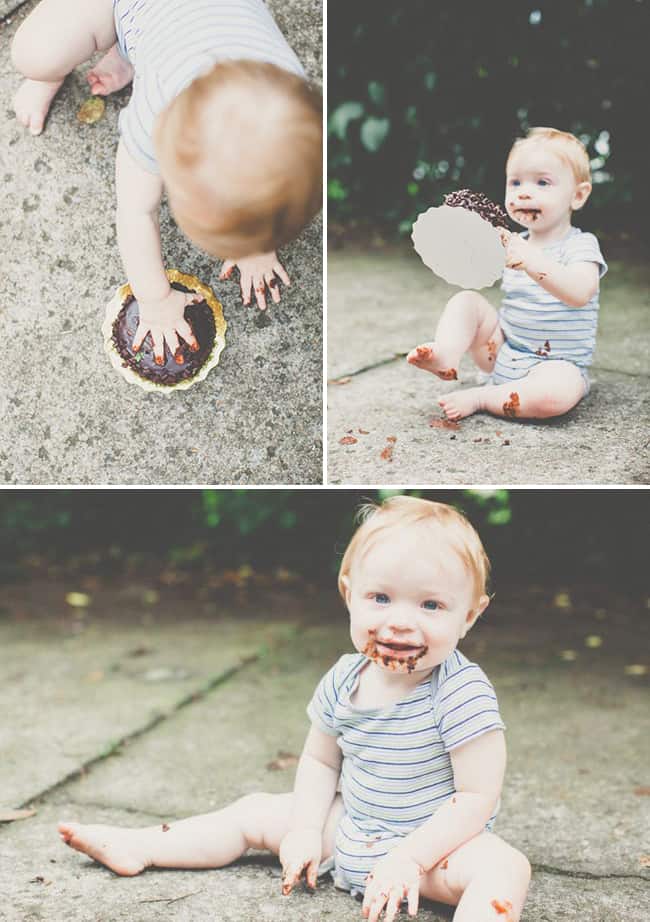 Happy Birthday to sweet Samuel. You are such a happy boy, but with a passionate, feisty streak I can't help but admire. You still drag your bear everywhere but nothing fascinates you like big brother and sister. Your curiosity knows no bounds, exploreing wherever those chubby knees will take you. Your toothy grin melts my heart. Our family just wouldn't be the same without you.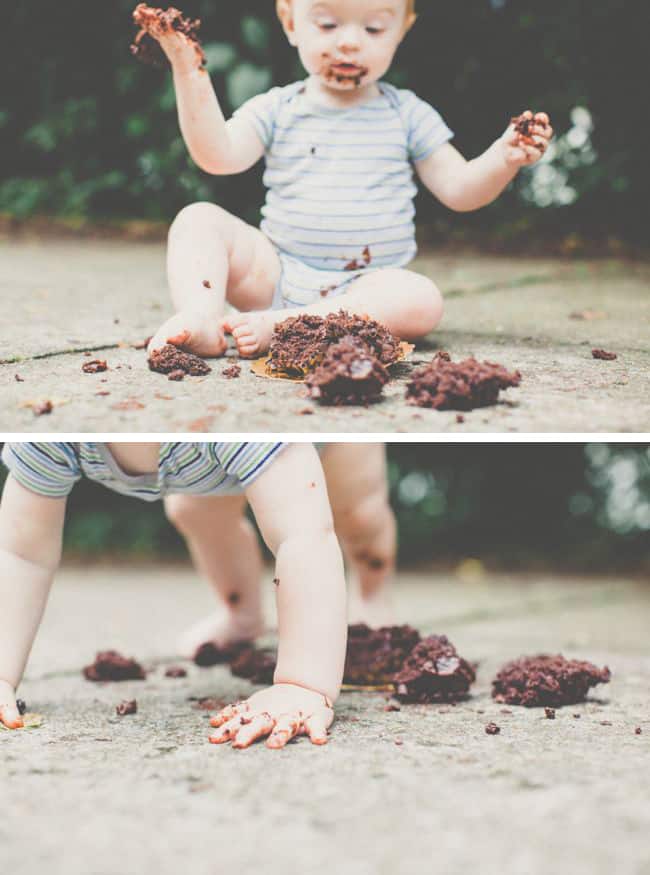 0