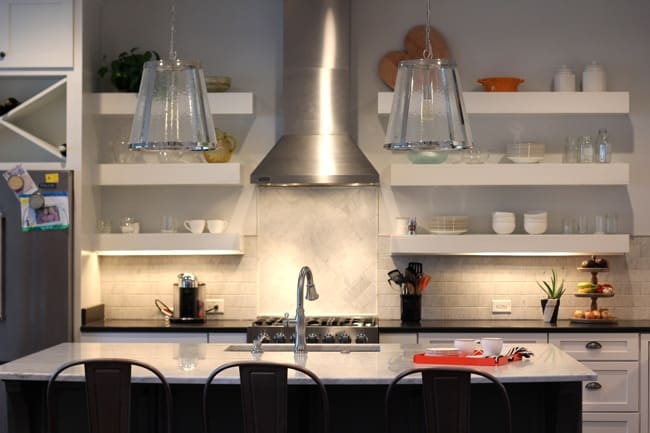 Okay, I'm just going to say it – I love my new kitchen. It's pretty much my favorite part of our new house (although a first floor laundry is tough to beat). White cabinets, open shelves, plenty of storage – it's almost enough to make me want to cook!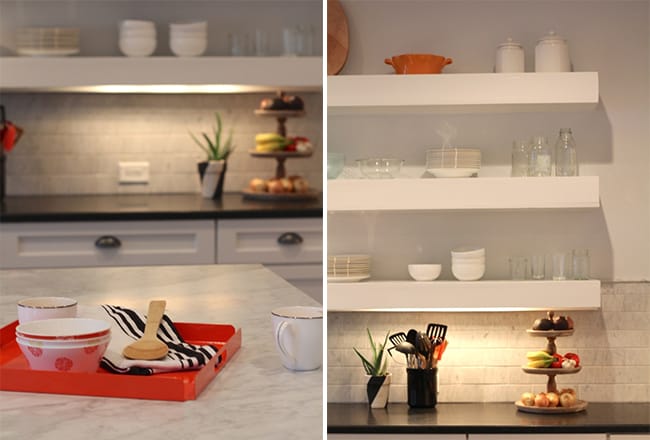 While I still may not be much of a cook, one thing our open kitchen has sparked is the desire to entertain. This year I hosted Thanksgiving, a coffee party, a few play dates, and now I'm gearing up for a New Year's open house. New furniture from Sauder has definitely come in handy. Extra chairs like this one are always handy, and the top of this side table nicely doubles as a serving tray.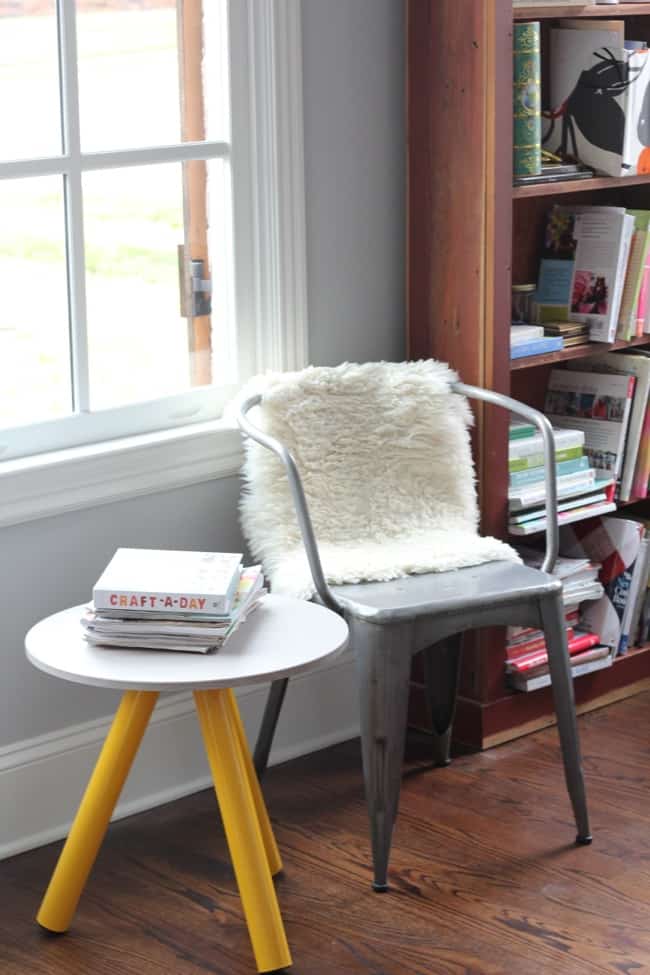 My other favorite thing about our new house? Actually having an office. With windows that provide plenty of natural light. It didn't take long to cover all of my bookshelves and side tables with every craft and wellness book known to man.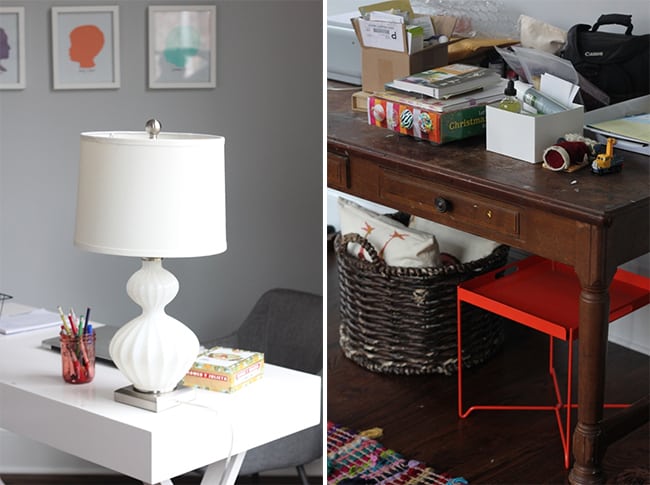 The blog magic happens at my favorite white desk with my comfy desk chair and kiddos' silhouettes nearby. And just to keep it real you can see my ever so slightly disorganized picture taking table. Why does blogging correlate so strongly with hoarding craft supplies and an ever growing collection of magazines?
The orange table has made its way into the office from the boys' room. It makes a great photo prop, and I just love the bright, happy color. Sauder's American-made furniture is not only well made and easy to assemble, but each piece is amazingly versatile. Check out our Decor Inspiration board for more affordable decorating ideas and ways to use your furniture in innovative ways.
This is a sponsored conversation written by me on behalf of Sauder. The opinions and text are all mine.
0