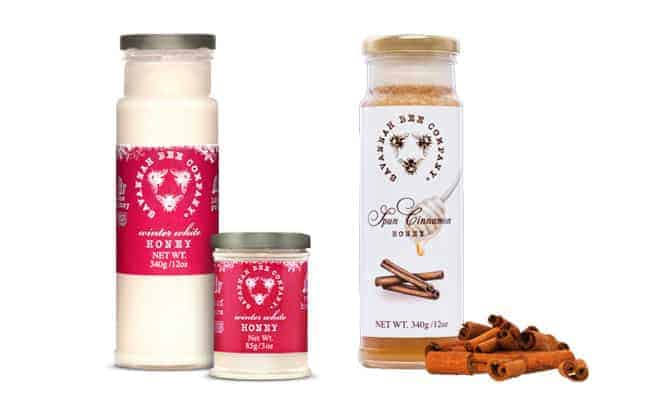 Savannah Bee Company is our favorite shopping destination for honey-based products! From infused honey to body care, we love everything they make! Founder Ted Dennard shows real passion for bees, beekeeping and honey, and he makes the whole process seem fun and special. Kind of like we'd be willing to try for ourselves! How would you like to try some of the bestselling products from Savannah Bee? Read on!
Savannah Bee Company Honey Giveaway
The winner of the Savannah Bee Company giveaway will receive a package including the following:
Winter White Honey (ARV $16.55) has a pure and clean sweetness with subtle finishing notes of cinnamon. This honey is creamy, smooth, and spreadable. Savannah Bee Winter White is an ideal spread for warm scones, for stirring into your morning coffee, or just for eating it by the spoonful. It is kosher and gluten-free.
Stir smooth and irresistibly delicious Cinnamon Honey (ARV $16.55) into coffee, hot toddies or other warm beverages for that extra "Zing!" Spread the Cinnamon Honey on warm toast for an instant "Cinnamon roll" or add to your favorite honey recipes. Also a great ice cream topper. This honey uses Ceylon cinnamon, which is valuable, nutritious and delicious.
Based on the traditional recipe with a pinch of Southern charm thrown in for good measure, these buttery cookies (ARV $7.10) could make you fall in love! These delicious morsels are like eating honey butter on sweet toast – absolutely delicious…and very hard to stop eating.
Hello Glow received product for review purposes. All opinions are 100% ours.
1