As part of spring cleaning this year, I treated myself to new underwear. It was out with the old, stained, stretched out pairs and in with new colorful, pretty pairs. And that's why I love the U by Kotex campaign – they help you save the undies!
Read on to learn how you can get a free U by Kotex sample – and win $100 Visa gift card to purchase your own new set of underwear.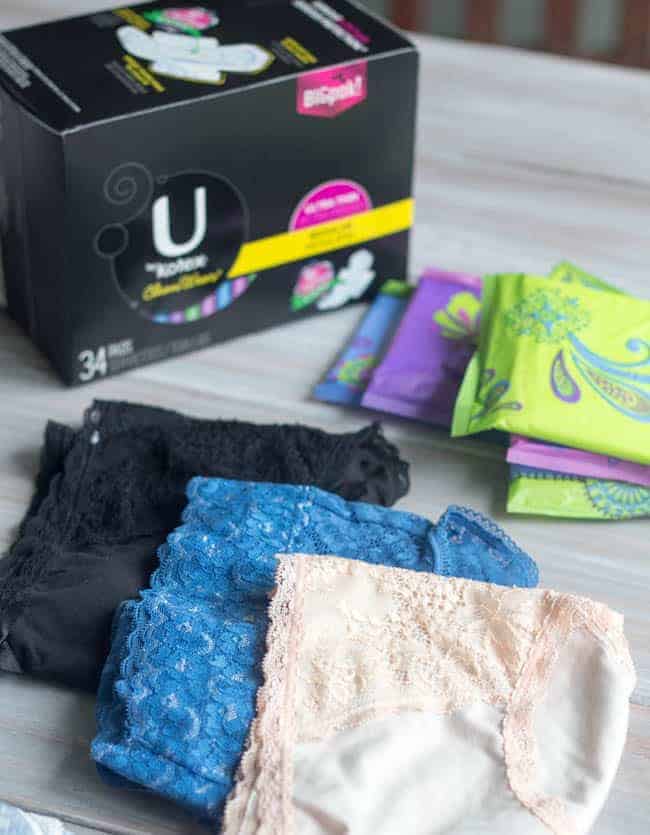 U by Kotex® 3D Capture Core technology will help you save your favorite pair of undies. I like the U by Kotex® Ultra Thin Pads, which have a one-of-a-kind center that locks away wetness to help stop leaks.
Not only do the easy-open wrappers come in fun, colorful designs, but the unscented ultra-thin pads are free of artificial scents and fragrances.
Join the UnderWarrior ranks!
Just head to UbyK request a free sample of U by Kotex® pads with 3D Capture Core*, and spread the word – U by Kotex® is here to help make leaks history and Save the Undies.
Spring Clean Your Undies with $100 Visa Giveaway
0