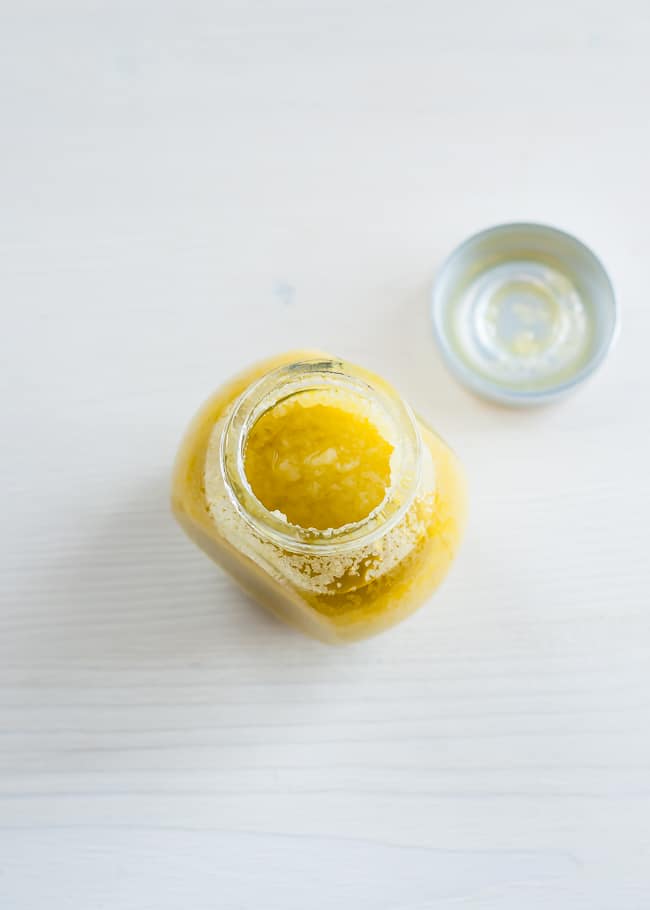 For spring break this year we caravaned to Pensacola, Florida with my sister's family. Hoping for warm, sunny days by the beach, we instead spent the week inside watching a continuous loop of Frozen while it poured buckets outside. We pretty much only braved the elements to venture to the indoor pool or to local restaurants (preferably loud ones where 5 kids would blend in). The fresh fish was awesome, but I was more excited about what I found in the bathroom. Everywhere we went there was a dish of salt scrub right beside the sink!
After the kids discovered how fun it was to dip the little spoon into the mixture and scrub their hands we made endless trips to the potty. Sure enough, the salt scrub was for sale too. For the shocking price of $28. For salt. And olive oil. Are you kidding me?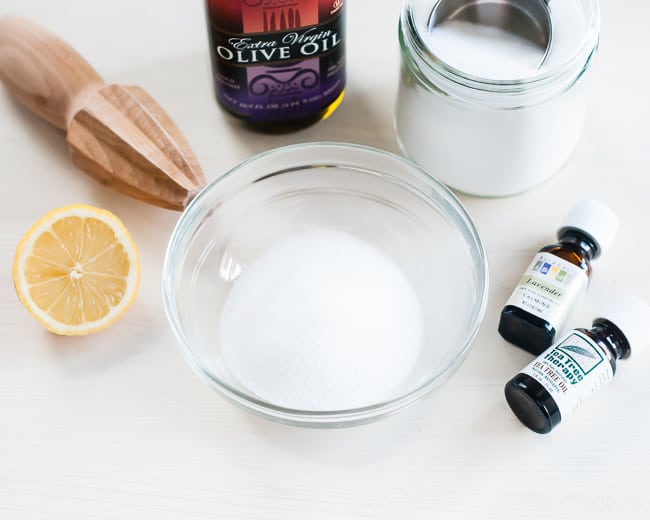 Caroline has been asking to make the mixture since we got home, and it does sorta make me feel like I'm on vacation again. Keep this by the kitchen sink and use as often as you like. I like to give my elbows a bit of a scrub too.
Sea Salt hand scrub
Combine all ingredients in a jar with a lid and keep it by the sink.
Tropical cuticle cream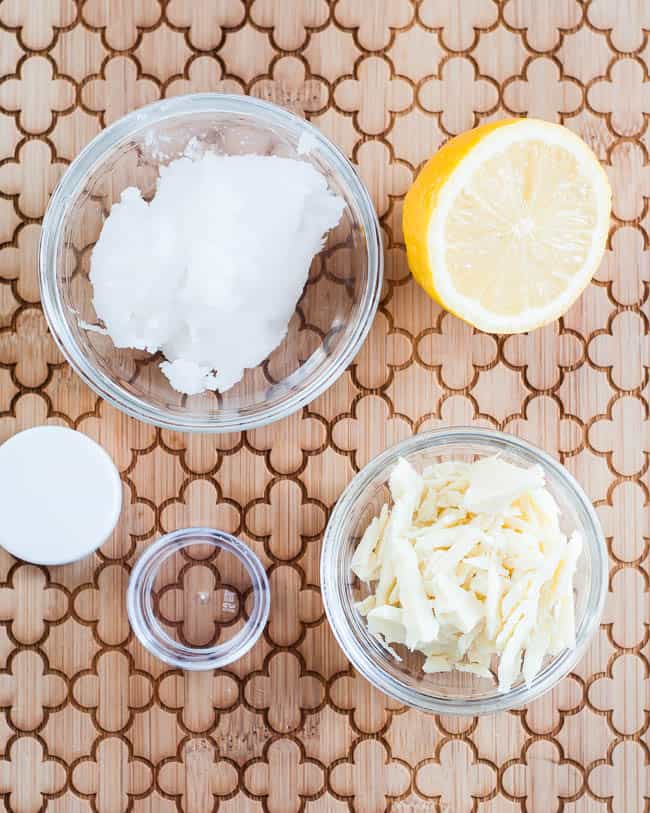 My hands have been in rough shape this winter so they need a little TLC. And the smell of cocoa butter and coconut oil instantly makes me think I should have a pina colada in hand. So if you can't be near a beach, at least you can smell like one.
Tropical cuticle balm
1/2 teaspoon cocoa butter
2 tablespoons coconut oil
1/2 teaspoon lemon juice (optional – you can leave this out to lengthen the shelf life)
Melt the cocoa butter and coconut oil together and remove from heat. Stir and add lemon juice then pour into sealable container. Massage into cuticles as often as needed.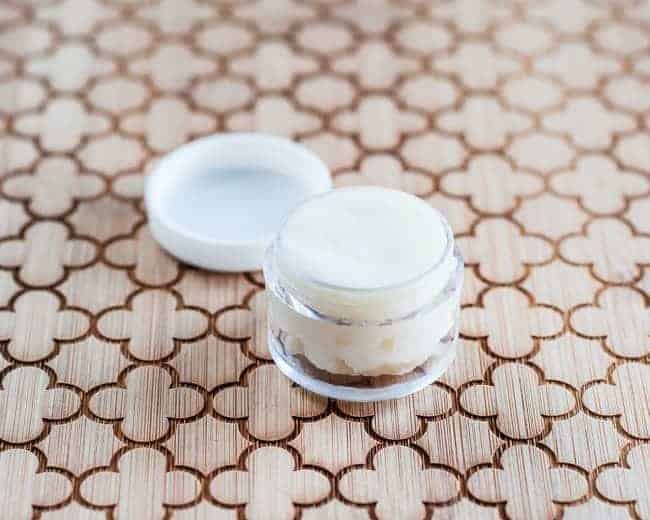 66