Hands take such a beating in winter. I looked down the other day, and my hands had that ugly, scaly look, and the skin was cracking a bit. Ugh. Not only did my hands look terrible, they felt dry and sore.
Sometimes being healthy is a catch 22. I'm upping my water intake, which means I'm in the bathroom all day long, which means I'm washing my hands practically every hour. Even with gentle soap, hands need TLC after repeated washing and drying.
Enter the hand scrub. Exfoliation seems so counterintuitive when your skin is dry, right? I always talk myself out of it and just apply moisturizer instead. And yes, you need a heavy duty hand cream. But first, you need to get rid of the dead skin that's getting in the way.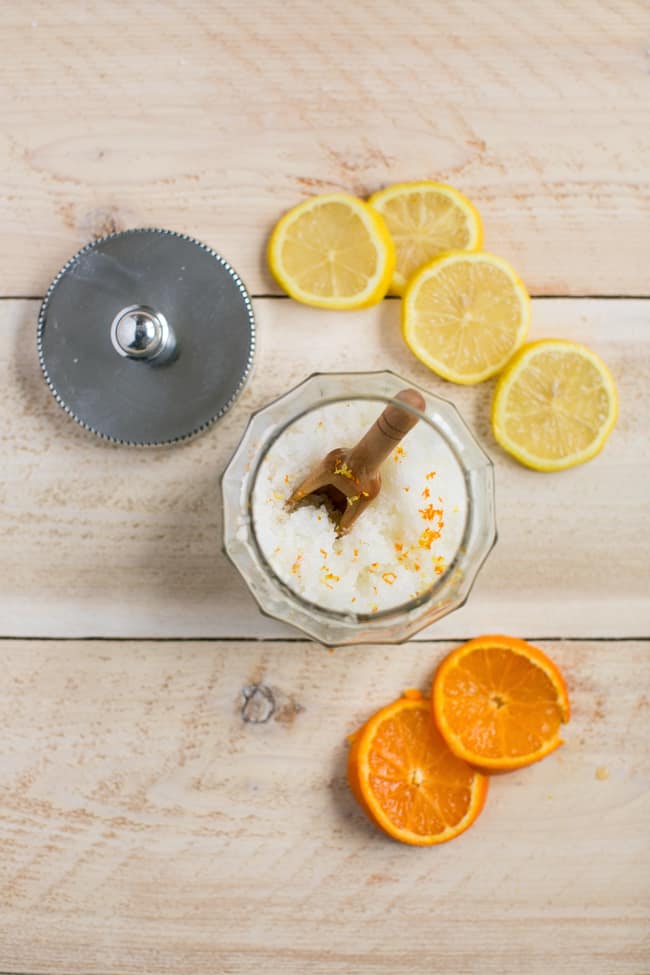 Make this scrub and keep it by the sink. It will scrub away dead skin and as well as dirt, grime and other nasties.
Fine sea salt gently exfoliates. I find bigger salt grains (like Epsom salt) a little too harsh for sensitive areas like hands.
Oil moisturizes and leaves a nice protective barrier on skin.
Castile soap gently cleanses.
Essential oils have natural antibacterial abilities. Tea tree and peppermint are my favorites for this. So skip the harsh, drying antibacterial soaps and hand sanitizers.
Germ-Killing Sea Salt Hand Scrub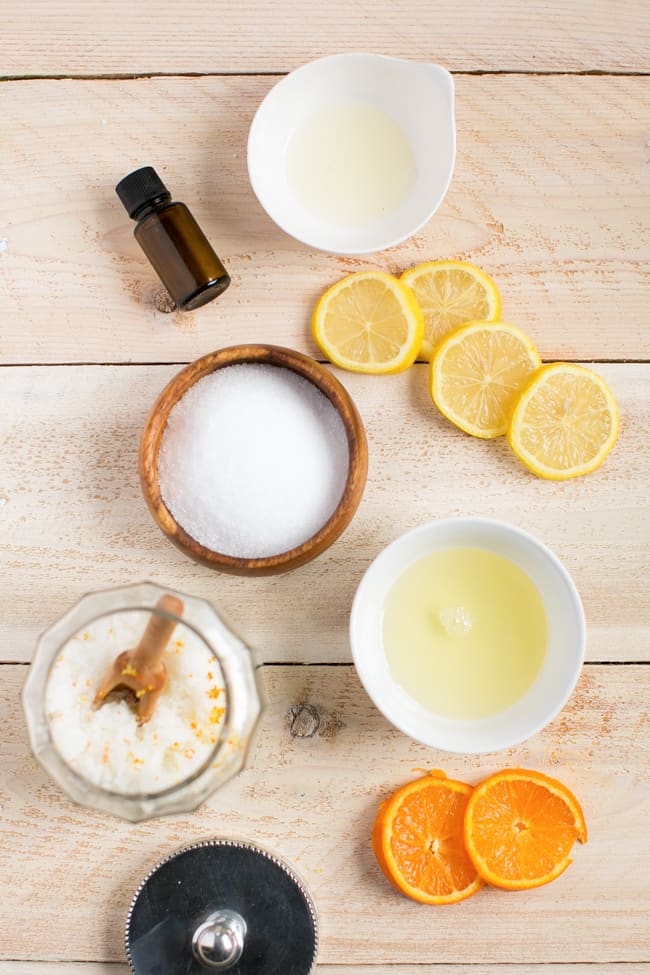 Antibacterial Hand Scrub
A naturally antibacterial sea salt hand scrub that will scrub away dead skin and as well as dirt, grime and other nasties and leave your hands soft & smooth.
Equipment
16 ounce glass jar with lid
Instructions
Combine ingredients in a container with a lid and keep by the sink.

Use once daily and follow with rich hand cream.
Notes
Have you ever heard that you're supposed to sing the entire Happy Birthday song while washing to make sure you're doing it long enough? Suddenly that song feels like it will never end! A scrub makes it easier to take your time and make hand washing more of a ritual. More like self-care.
Avoid introducing water so use a scoop to dispense a small amount into your hand.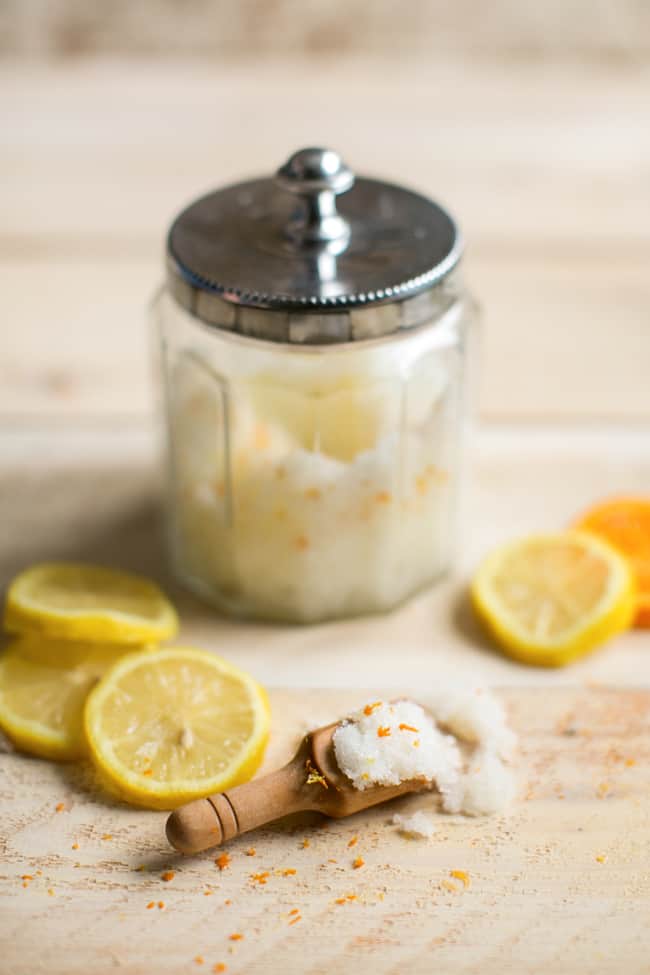 42