One day I practically collapsed from exhaustion–it had been one of the busiest weeks I could remember. I was near tears because I was just so tired. I was also extremely irritable, if I'm 100% honest. I complained to my husband that I was just so tired of doing everything for everyone else, and all I wanted was someone to take care of me. And then the lightbulb went off: no one else was going to take care of me…except for me. Now that may not seem so novel, but to me, it was an awakening.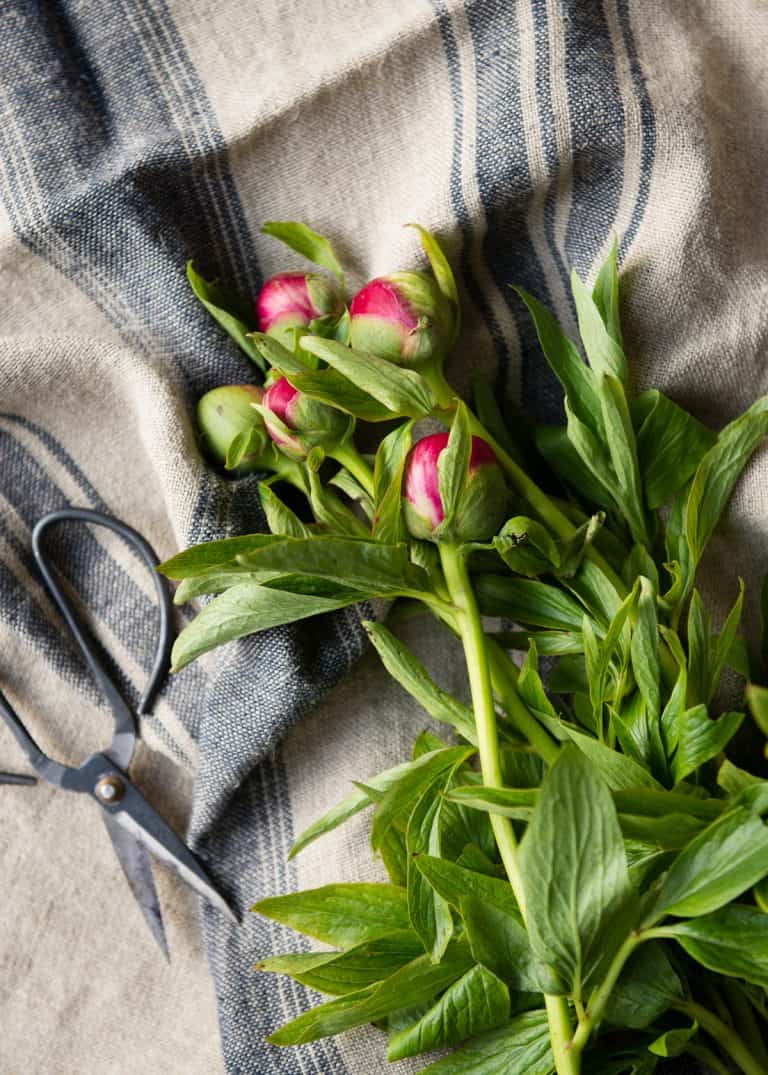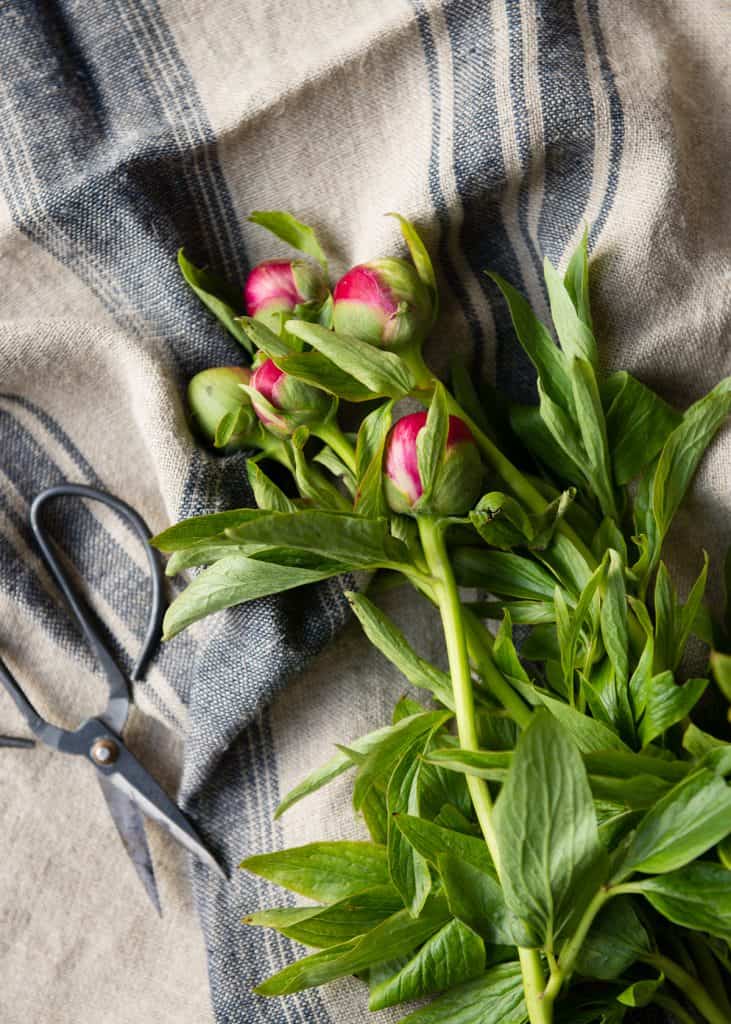 How to parent yourself
Of course there is that thing called "self-care" and I'm a big proponent of it, for sure. But in my head, I usually think of self-care as something more along the lines of going shopping with a friend or having a cup of coffee in peace. Giving myself a much needed pedicure. Sort of indulgent things. But that wasn't what I needed. I needed someone to "mother" me. I am so good at mothering everyone else and forgetting completely about myself.
I know I'm not alone in this.
There was an article going around a few months ago about a woman who felt she had lost herself when she became a parent. I resisted reading the article because I, too, felt that happen when my children were born. (I did finally read it, and thought it was a good article.) But the hardest part for me about being a mom, hands down, is that I don't take care of myself as I should.
Before kids it was easy to carve out time to exercise, get plenty of sleep, and even eat healthy. Then I got pregnant and all of my efforts to take care of myself were coupled with taking care of the tiny, developing baby in my belly. Totally my top priority!
You can probably guess what happened next, especially if you have children. They remain a top priority at the expense of yourself. At least that's what I let happen. I say "let" because that's essentially what I did. I put myself at the bottom of my giant daily to-do list–the one I know I will never get to the bottom of.
Just the other day I realized it had been months (yes, I admit it, months!) since I had last gone to the gym. Every Monday I have really good intentions to get there at 5:30 am to start my day and my week off right. Sometimes I manage to do it–never miss a Monday, they say.
But a lot of times I end up being up in the middle of the night with a sick child, or up late helping finish a school project, or waiting for the washer to finish its cycle so I can load the dryer and have that special pair of pants ready for the next day. Or just relishing the silence as I quietly finish a work project I didn't get done. And occasionally, I just hit snooze and roll over for a few more precious minutes of sleep. Suffice it to say, I haven't been much in the habit of taking care of myself on a daily basis. No more! I say, no more!
One of my favorite quotes is, "You can't pour from an empty cup." And oh, is that true! That day when I was so exhausted, I was trying to get every last drop from my empty pitcher into a cup and it was bone-dry.
So where am I going with all of this? Well, I sat down and thought of some simple, yet effective ways to "Be a Mom to Myself." This list includes things I remember my mom or a friend's mom saying, or things I have said to my own kids because it's what's good for them, or just things I know I need that will replenish me physically and mentally. It's good advice for all of us! (And it reveals just how far I've let myself go! Ha!)
Nourish Your Body
1. Get fresh air and sunshine (if the weather cooperates) every day.
Why it's important: I truly believe the sun recharges me. I need to feel the warmth on my face. I need to breathe fresh air. It refreshes me in every way. Sometimes I'm extra busy so it's a quick walk back and forth to the mailbox. Or maybe around the block, if I have a little time. Or maybe it's just as simple as getting a glass of water and heading into my backyard. Fresh air is good. Period.
2. Eat good food, including plenty of fruits and veggies.
Why it's important: "You are what you eat." That's what my grandma always said–maybe yours too! I've found that to be true. Naturally I feel better when I'm filling my body with nourishing foods and eliminating the junk. As a mom, it's so easy to limit the "bad" stuff when it comes to my kids, but I'm definitely guilty of reaching for convenience items for myself from time to time.
3. Get your probiotics. (i.e. Eat more yogurt!)
Why it's important: There is a deep connection between your gut health and your brain.
Emerging research suggests that, when the gut flora is out of balance (not enough friendly bacteria), it may negatively affect your digestive health and overall well-being. Made up of over 100 million neurons, the digestive system has its own nervous system.
In fact, it's even referred to as the "second brain." So, what you feel in your gut is often connected to what you feel in your brain. Add in some content on a healthy routine, (balanced diet, enough water, incorporating probiotics for digestive health, etc..
4. Exercise, exercise, exercise.
Why it's important: We all know physical activity, even as few as 10 minutes of walking a day, has significant health benefits. It can help us keep our weight in check, can impact our blood sugar, and other important benefits.
5. Get to bed on time.
Why it's important: I feel like this is in the top 3 ways to be a mom to myself. I'm always urging my kids to go to bed on time. Just like with kids, our minds and bodies need time to rest and reset. Staying up late has never made tomorrow easier, but going to be on time helps me tackle tomorrow much better.
Nourish Your Soul
6. Meditate
Why it's important: It relieves stress and allows you to reconnect with yourself for a few moments. Relax. Take deep breaths and just BE. Sit and do absolutely nothing for 10-15 minutes. Push all negative thoughts and worries away for that time. That inner critic needs to calm down and take a break to!
7. Spend time "playing" with friends.
Why it's important: While my motivation to get my kids out to play with friends may be slightly different (ahem), the outcome is about the same. Interacting with our friends helps lift our mood and it gives us a chance to connect in a real, face-to-face way. Bonus points if you can kind of unload or vent to a friend. It's like free therapy.
8. Say nice, encouraging things to yourself in the mirror.
Why it's important: We all need people who say encouraging things to us and help us see the good things we accomplish. Just like a child who paints a picture and brings it excitedly to us for praise, we need the same thing. And frankly, if you can't say something nice (to yourself, especially) don't say anything at all.
9. Love yourself.
Why it's important: When we were kids, we loved ourselves. We thought we were awesome and we had no qualms with telling our friends and anyone who would listen all the reasons why.
Somewhere along the way, I think a lot of us lost that ability to truly be proud of who we are and to love ourselves. We should love ourselves. It's an important part of our self-esteem.
So love yourself and treat yourself the way you'd treat anyone else you dearly love…including doing these things I've listed!
Nourish Your Mind
10. Read a good book (bonus points if it's a book with real pages!)
Why it's important: Reading is good for us. It enriches our brains, it improves our vocabulary and our views on the world, it helps us be more empathetic. A good novel is a great escape and much better than comparing ourselves to people online as we're checking social media.
11. Turn off devices and screens before bed, especially, but other times too.
Why it's important: Our brains need time away from the constant stimulation of a screen, especially before bed, when we need some time to unwind. Staring at a screen all day for work is sometimes necessary, so give yourself a little break. Screens are addictive (*raises hand*) so limiting screen time helps prevent distancing ourselves from what's going on in the real here-and-now world.
12. Do puzzles and other mind-challenging activities.
Why it's important: I love to play Scrabble and word games because I think it helps keep my mind sharp. It challenges me to look and be creative when solving a puzzle. And, if I'm honest, I love that it's its own kind of escape for 5-10 minutes if I'm waiting in the carpool lane.
There are many more ways to be a mother to ourselves. It's important to take care of our health so we can be there for others who need us. But it really is like they say on the airplane–put your oxygen mask on first. Fill up your pitcher every day. Kiss those boo-boos. And don't be too hard on yourself.
This post was medically reviewed by Dr. Susanna Quasem, M.D., a child, adolescent, and adult psychiatrist in Nashville, Tennessee. Learn more about Hello Glow's medical review board here. As always, this is not personal medical advice and we recommend that you talk with your doctor.
18