This is a sponsored post written by me on behalf of Moen. All opinions are 100% mine.
Everyone raves about baths as part of their self-care routine. And if baths are your jam, there's plenty of bath salts and bath bombs to enhance the experience. But for me, it doesn't get better than taking a shower.
It's soothing but efficient. I can actually get things washed and shaved and feel like I'm accomplishing something! And just because I'm not sitting around for 30 minutes, that doesn't mean I'm giving up the relaxing, spa-like experience.
The shower gets a workout every day so upgrade the experience with innovations that will make you never want to leave! Read on for ways to up your supercharge your shower session and soak up the same benefits to your mind, body, and spirit.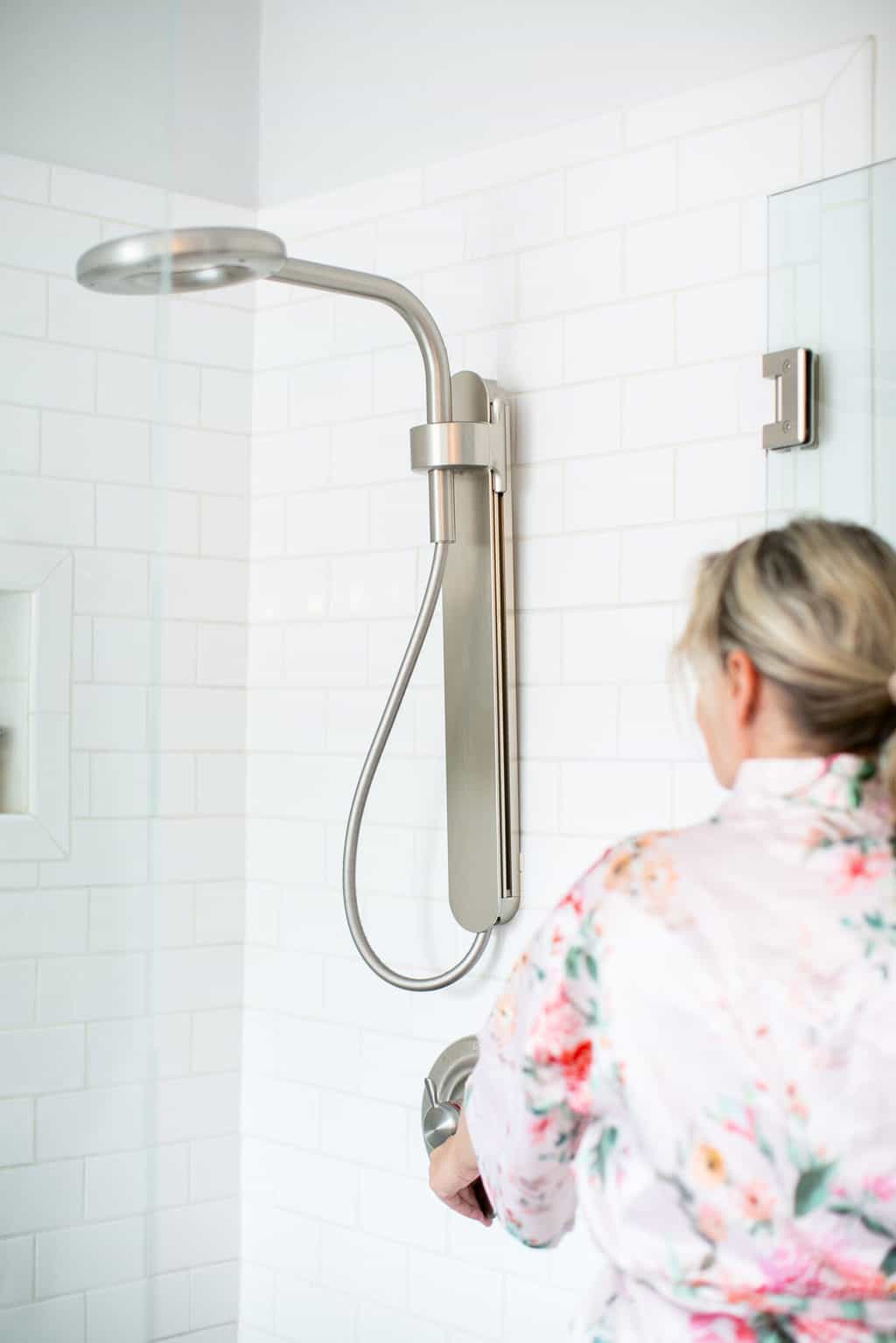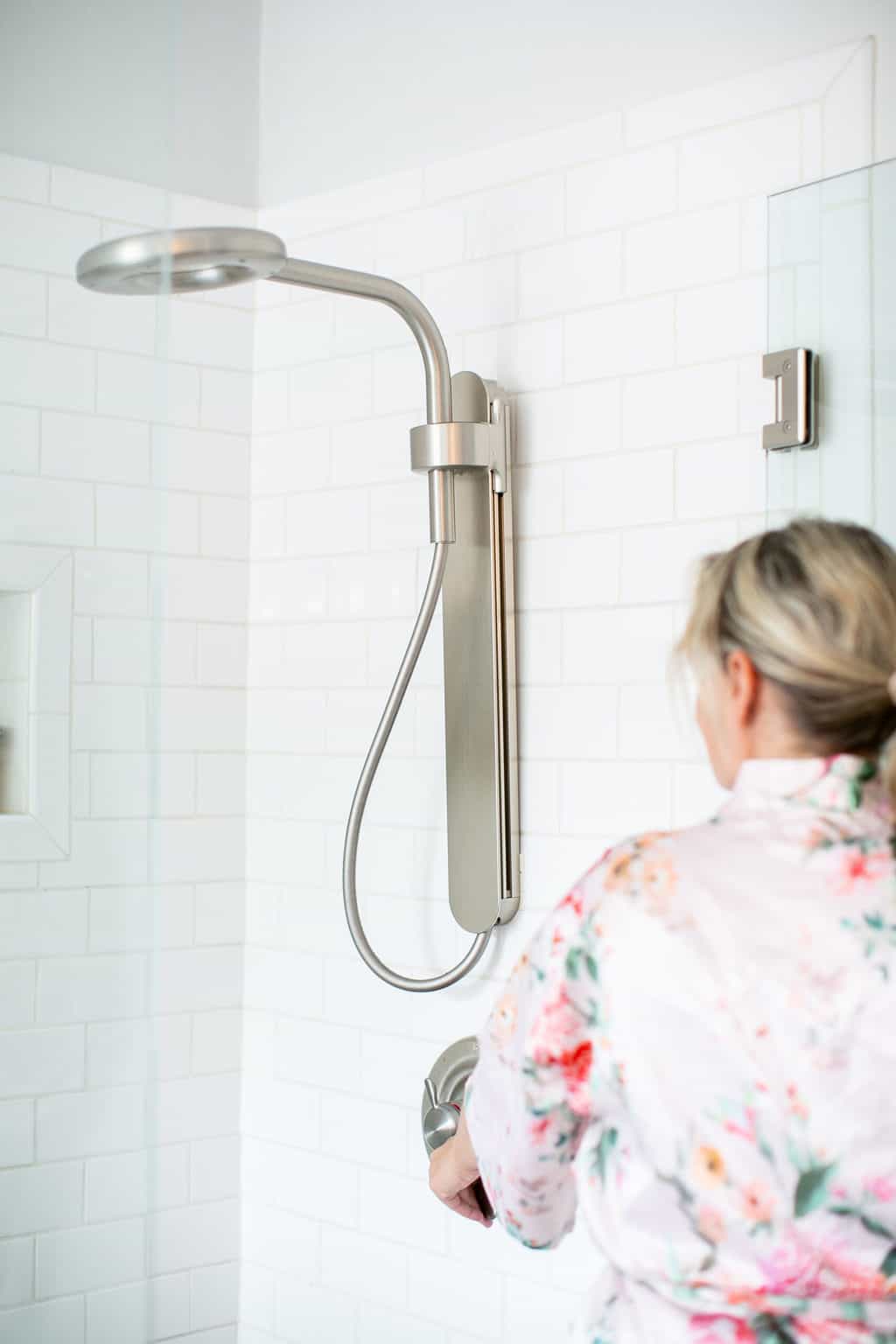 1. Embrace aromatherapy
Who says baths get all the fun products? Shower sprays and shower melts are perfect for adding mood-boosting scents for pre-bedtime relaxation or early morning energy. If you like to DIY, they are super easy to make.
You can even get a showerhead, like the Moen Aromatherapy Shower with INLY, that infuses your shower with essential oils. How cool is that?
2. Upgrade your shower head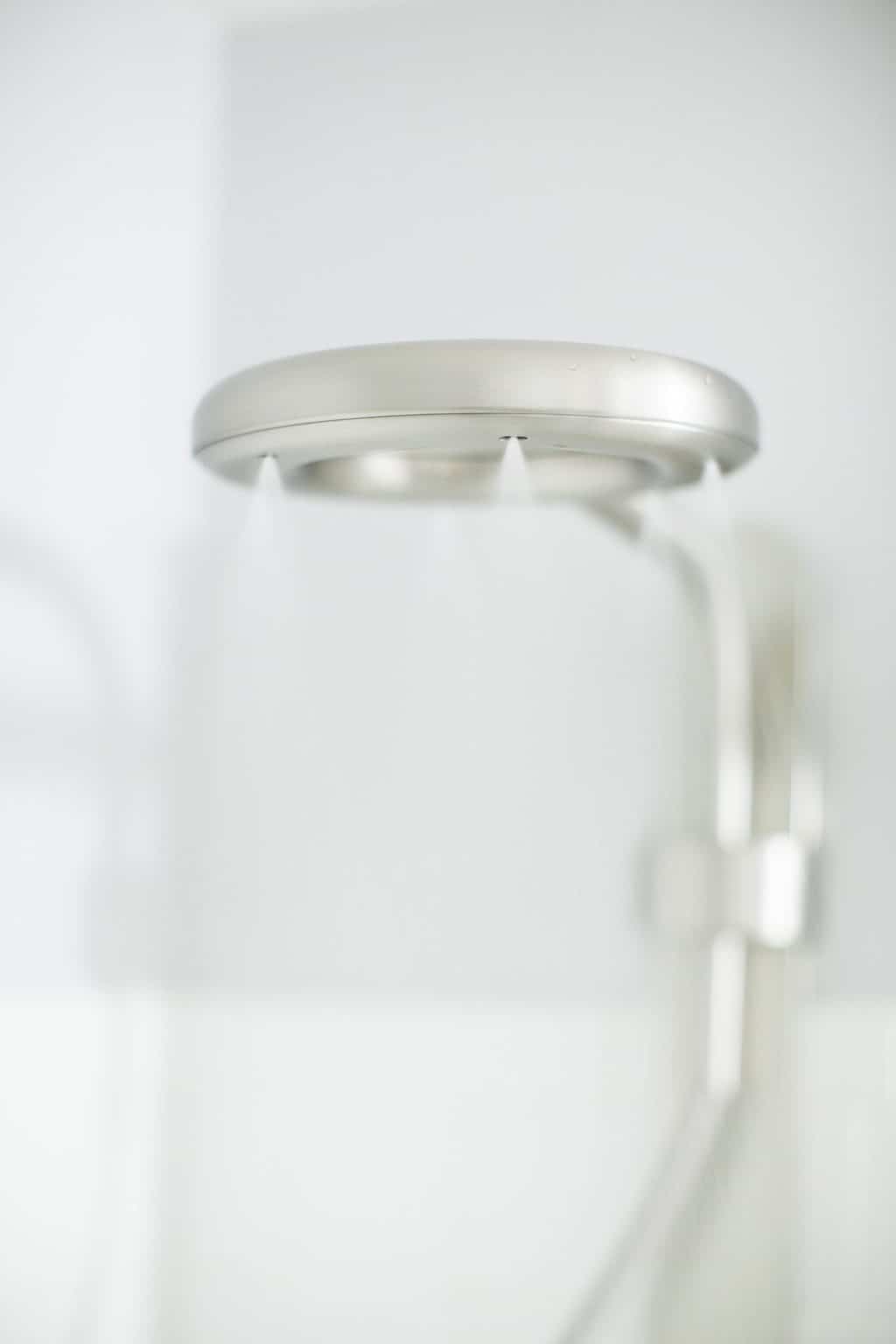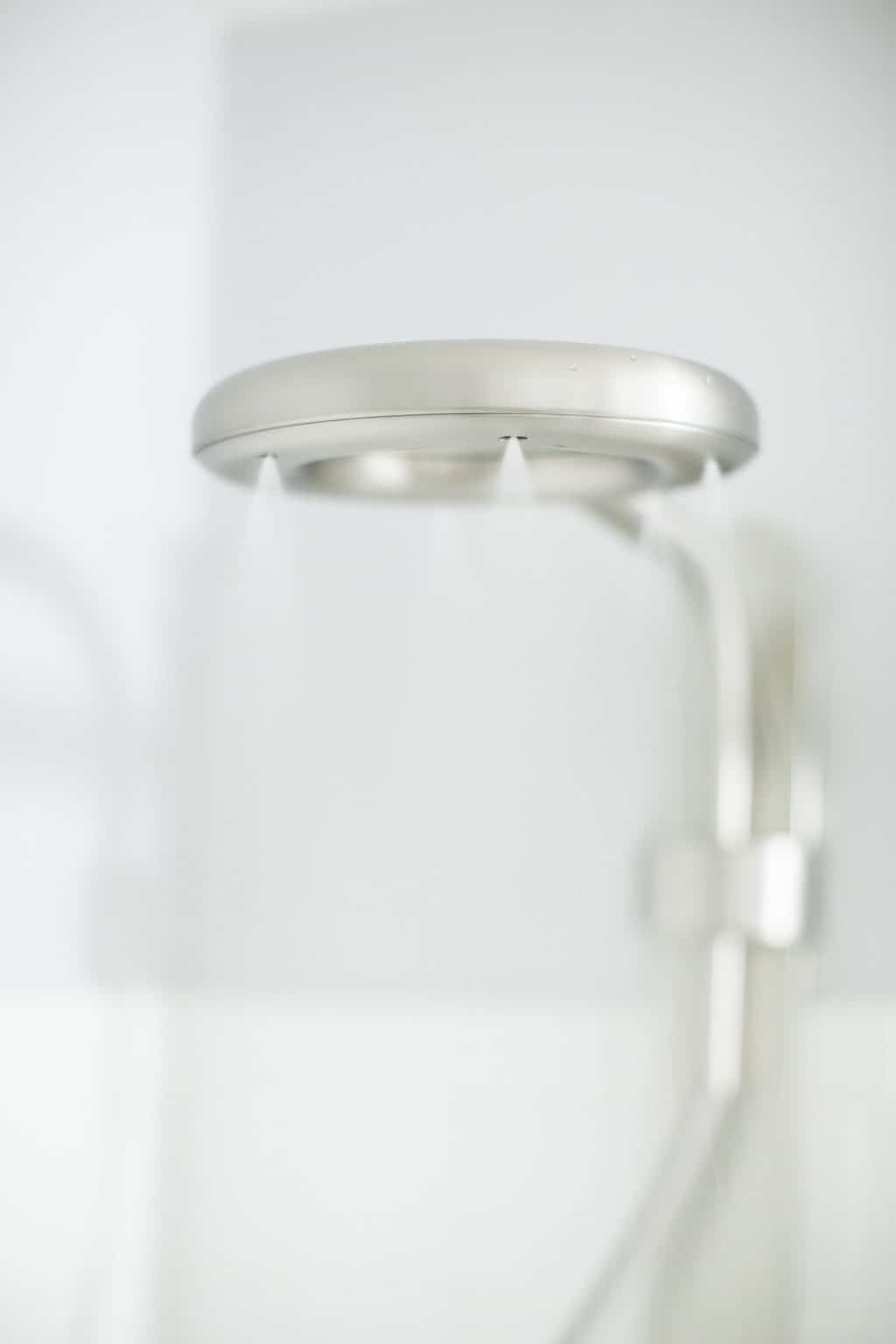 One of the biggest shower changes you can make? Invest in a new shower head!
This Nebia by Moen Spa Shower delivers an amazingly effective shower that provides more water pressure and double the water coverage of traditional shower
It does all of that and conserves water. How? Nebia by Moen's patented spray technology creates the sensation of more water, while actually using almost half the water.
It feels heavenly! Like the most soothing caught-in-a-rainstorm feeling.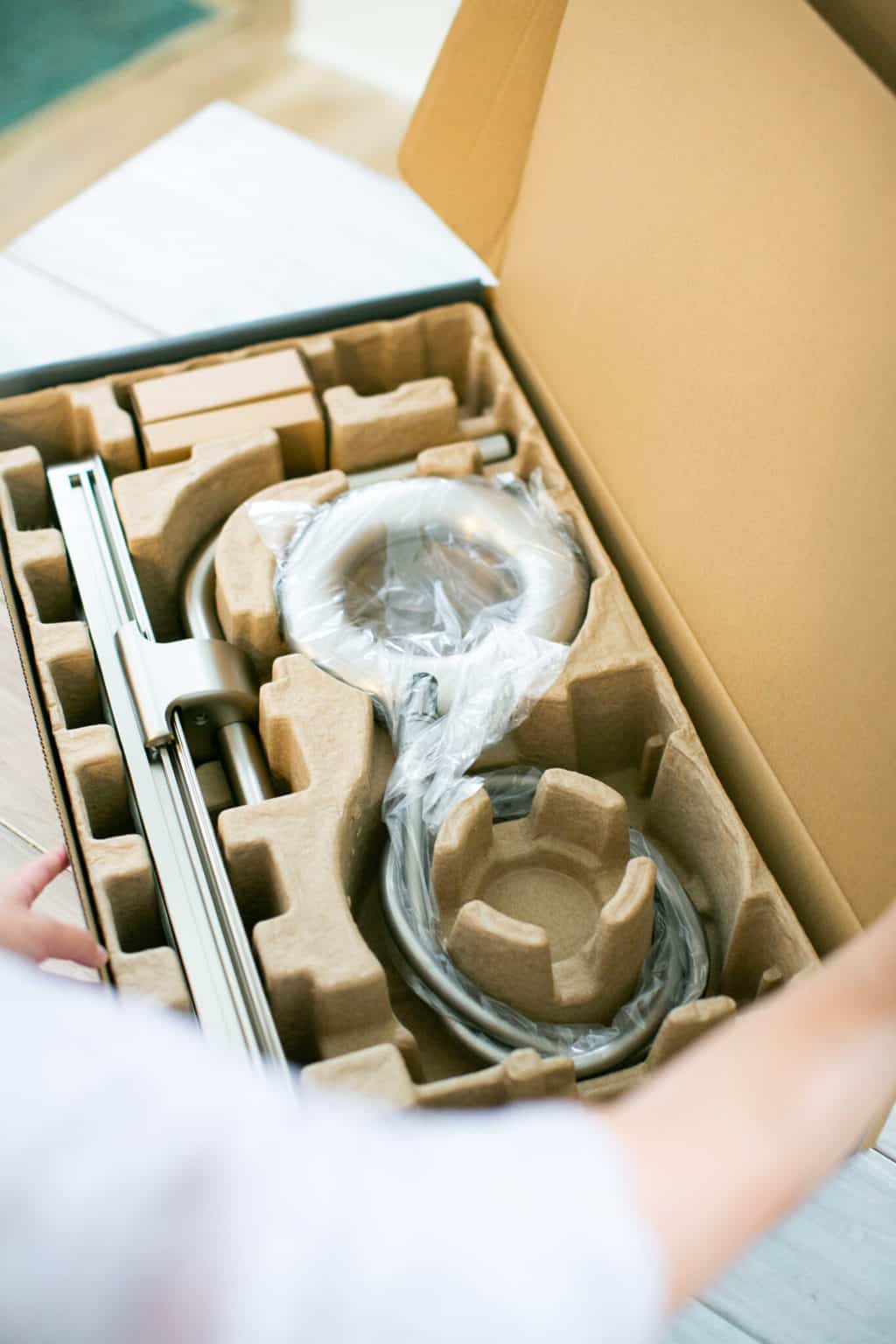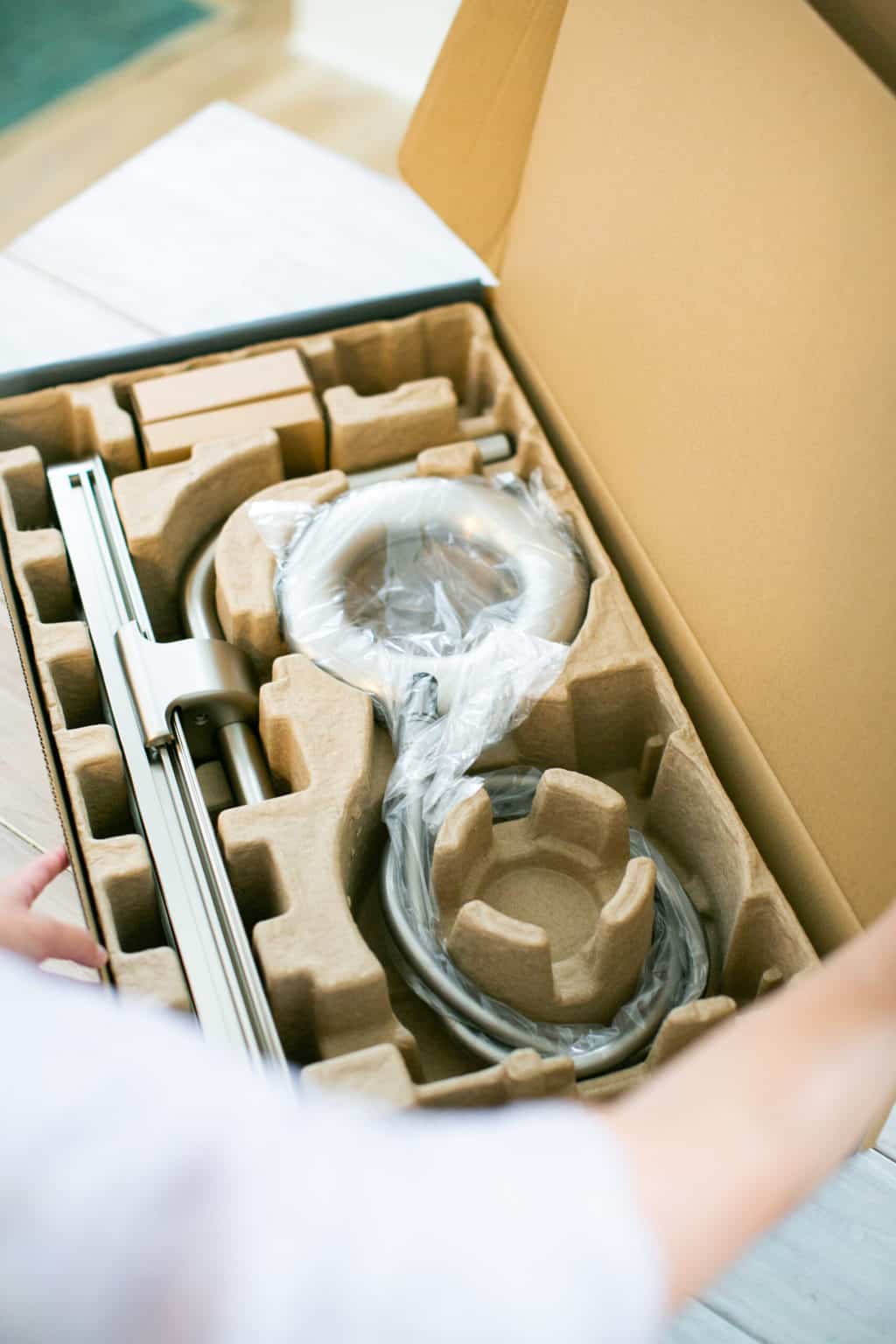 And guess what, you don't need to call a plumber for this blissful spa shower. Everything you need for installation comes in the Nebia by Moen box – yay, no extra tools required! And you can easily install this upgrade yourself just by following the guided instructions.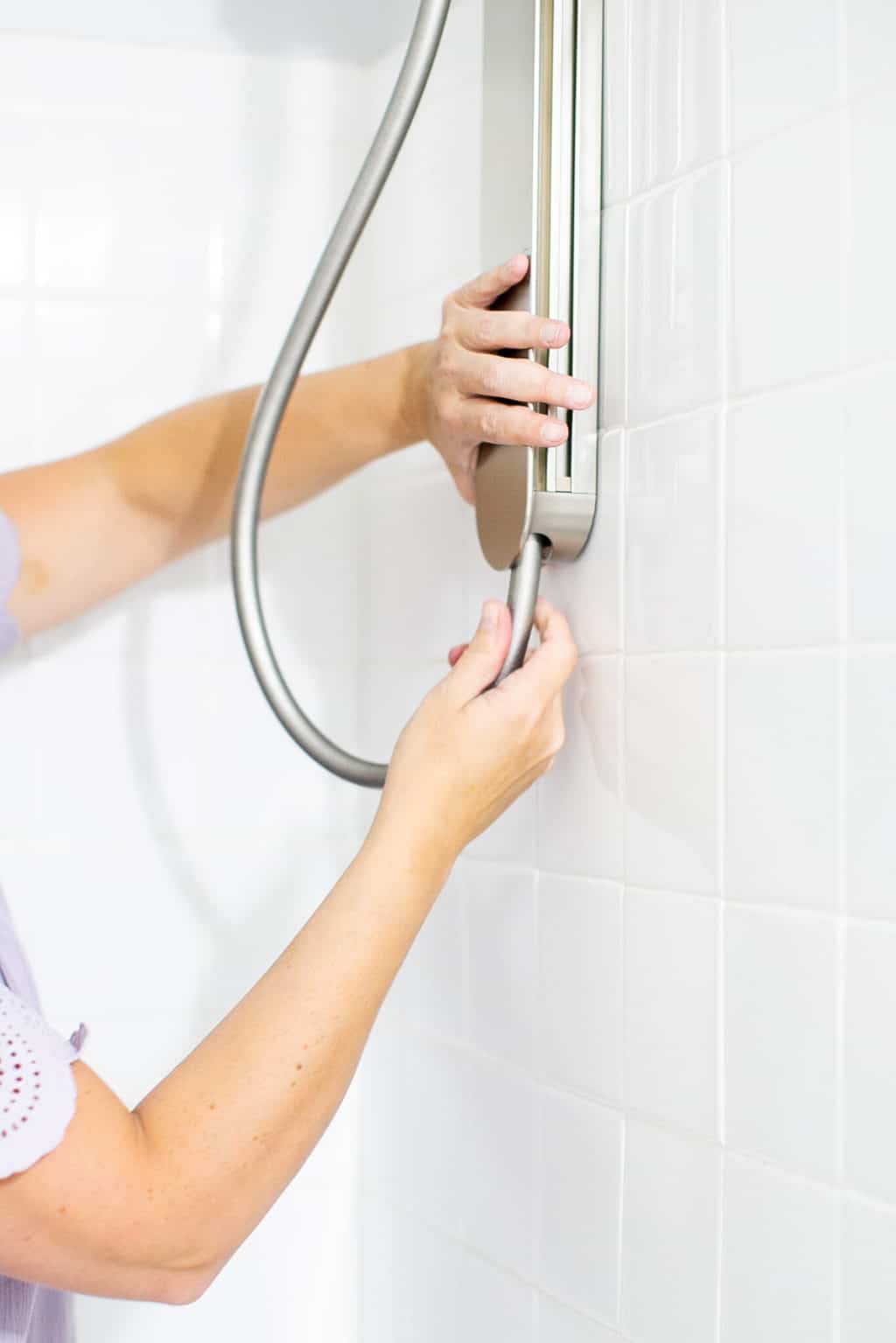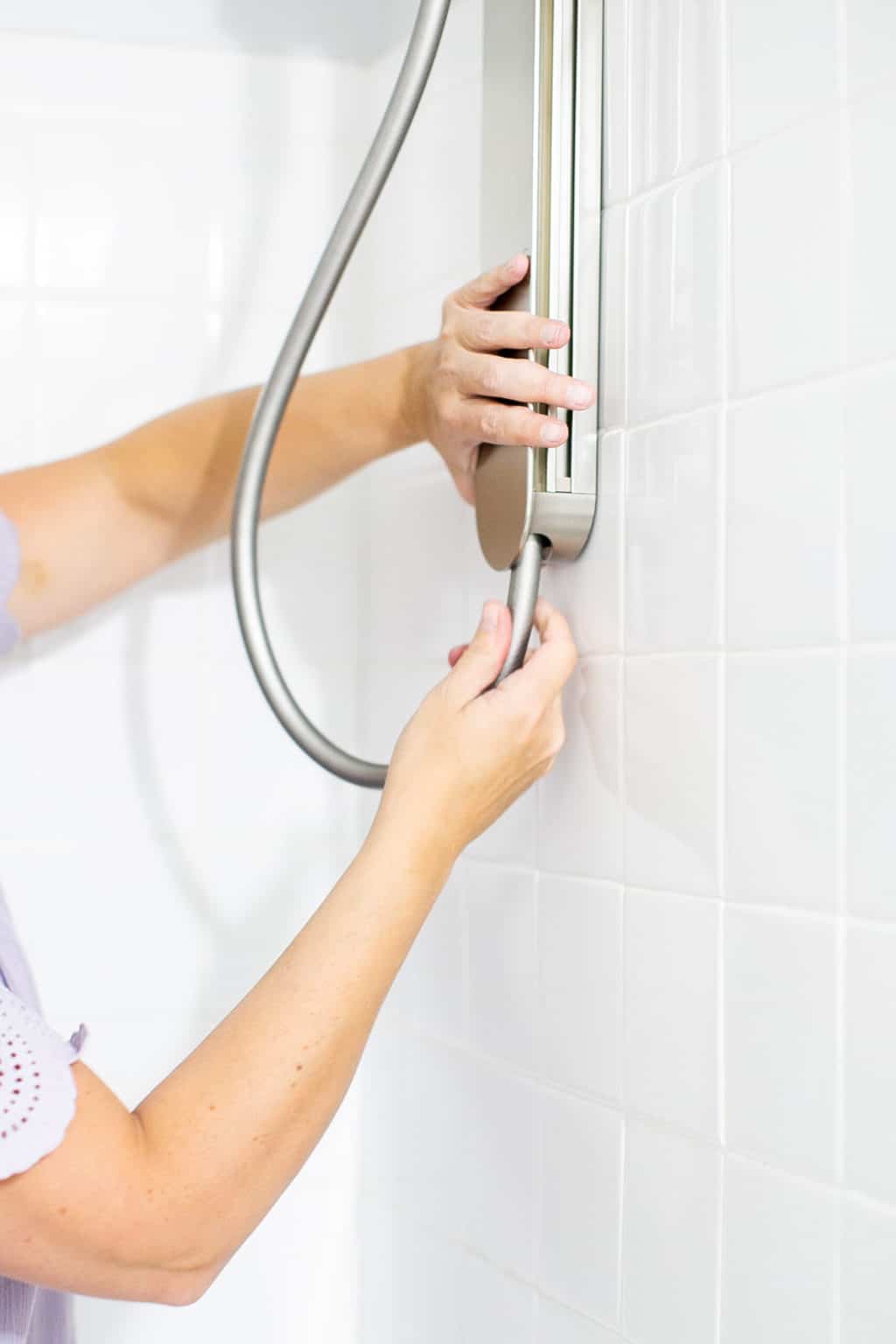 You can see more of our installation and shower transformation process on Instagram!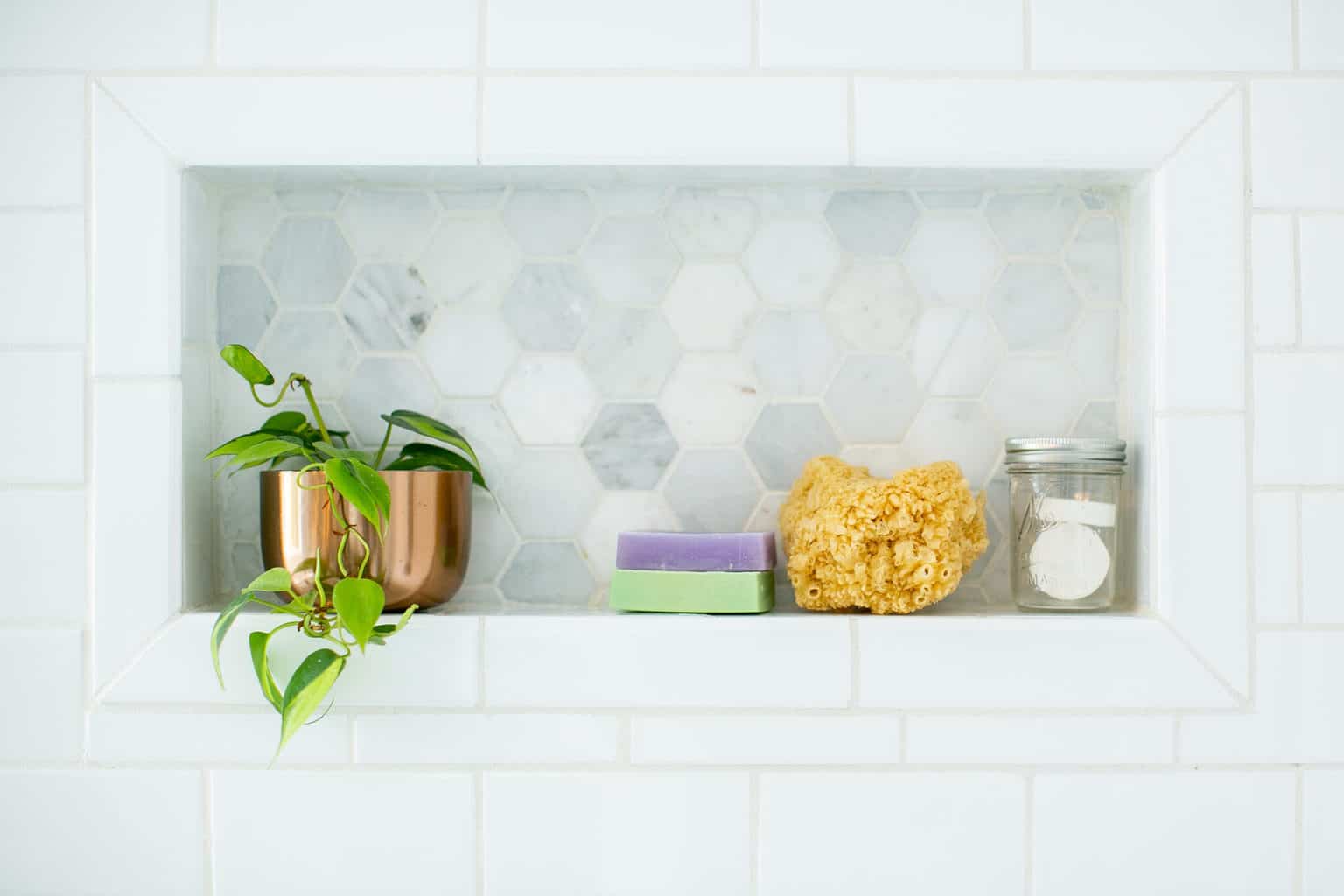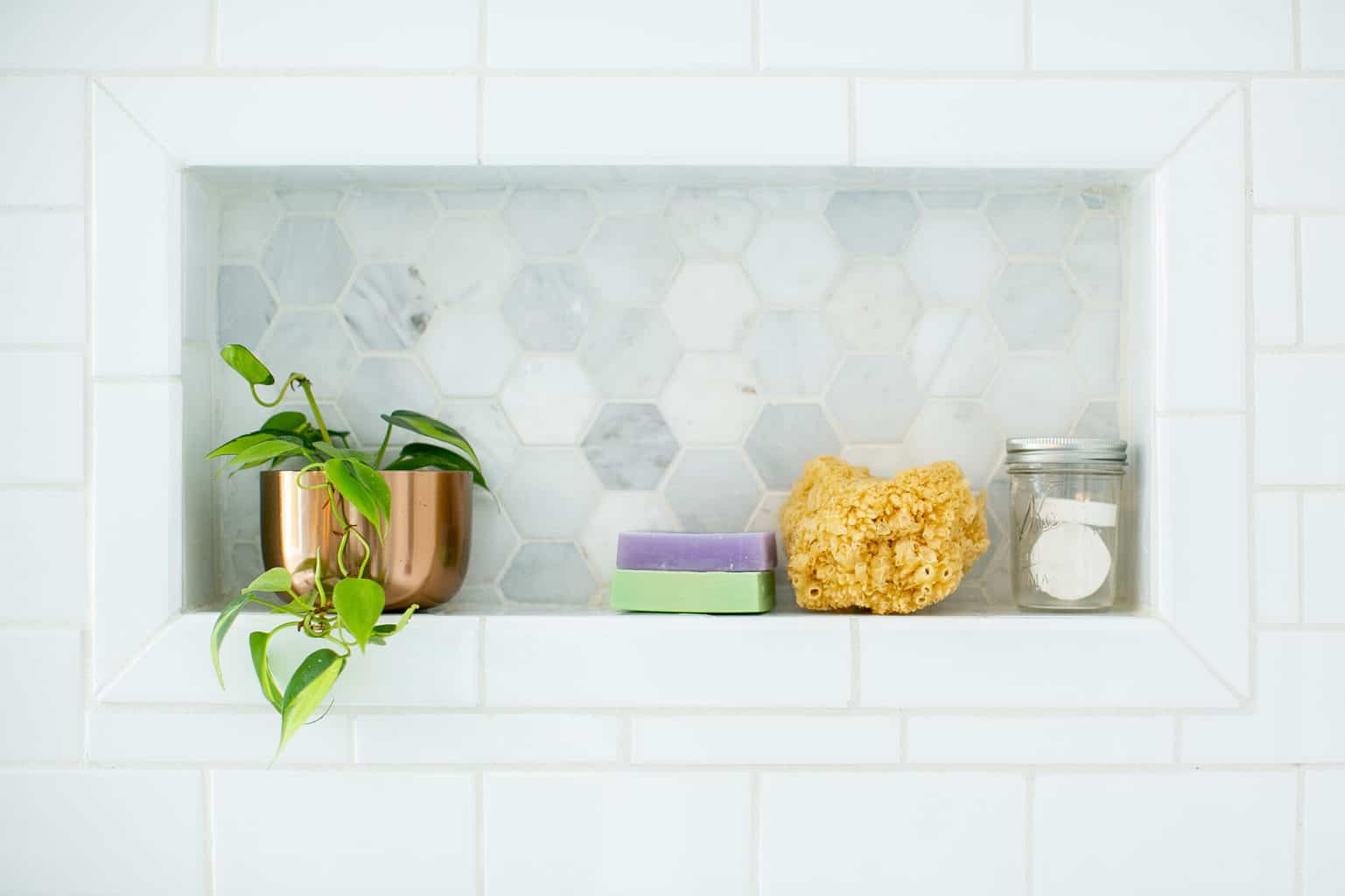 3. Add greenery
Add a bit of forest bathing to your shower with a couple of bath-friendly plants. Pick easy-to-grow options that don't mind the extra humidity.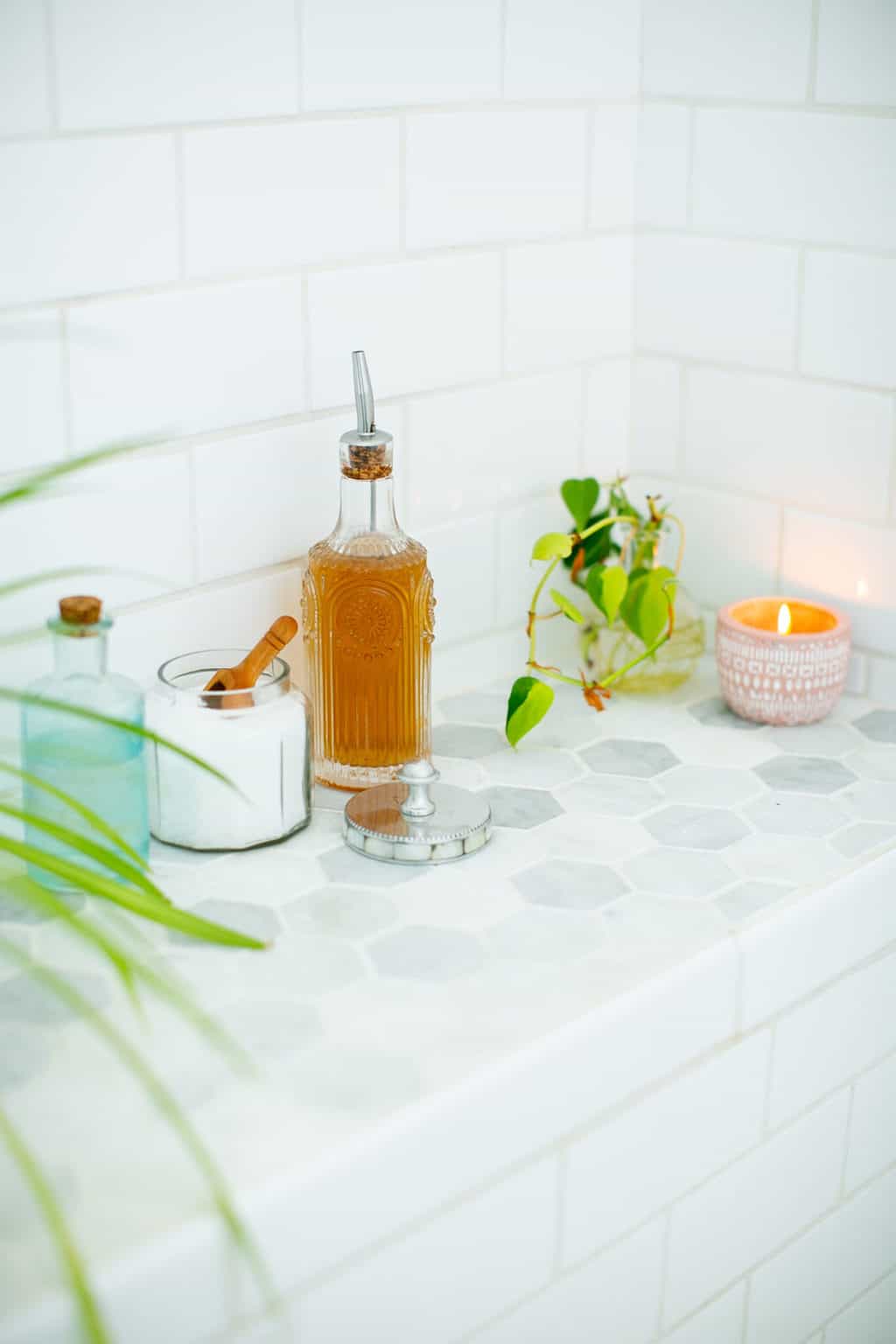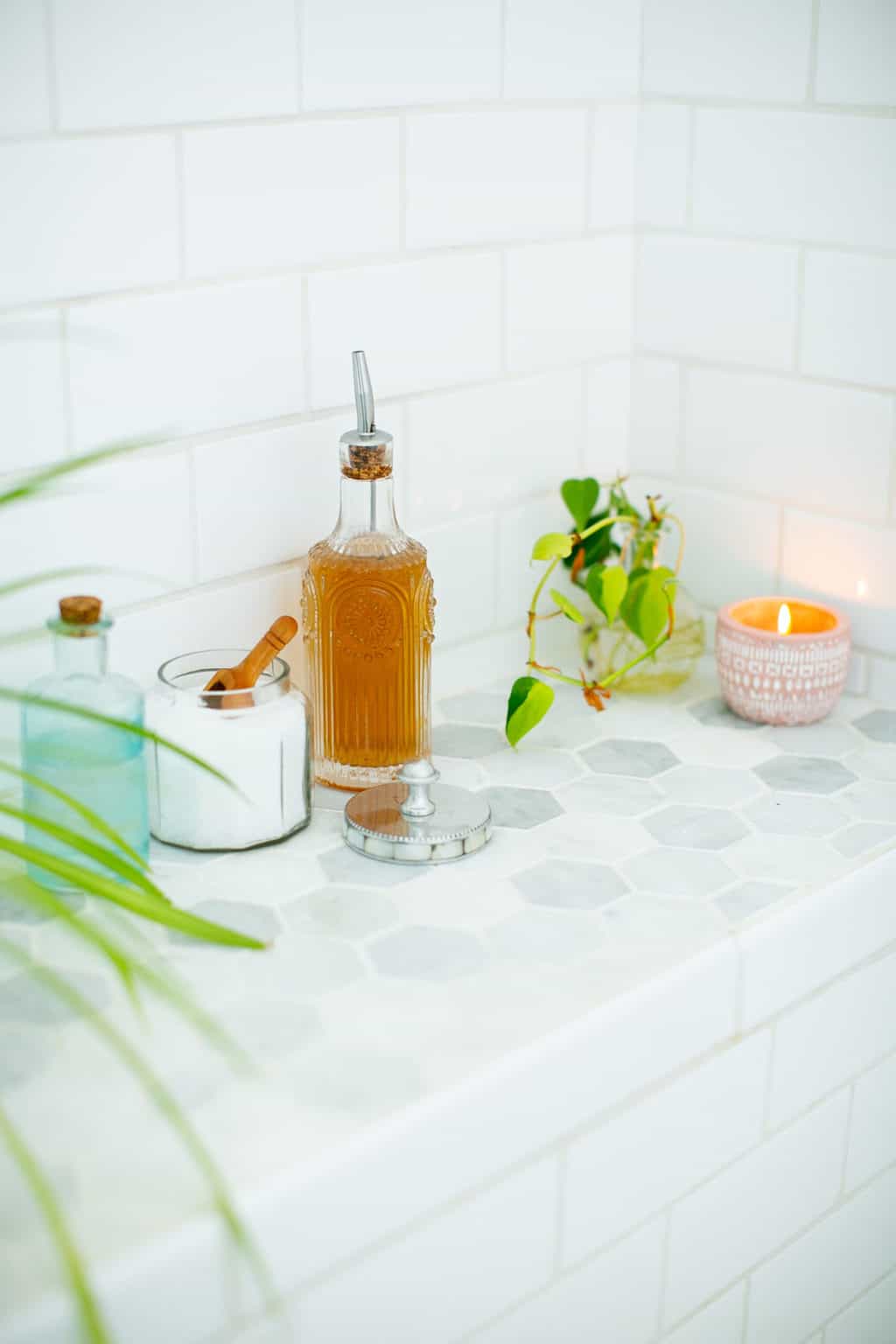 4. Get a water-proof speaker
My son got a water-proof speaker for Christmas, and he immediately made a shower playlist, which is a brilliant idea! Having it right in the shower is a must-have whether you want soothing sounds or pick-me-up pop music to sing along to – because we all sound great in the shower, right?
5. Declutter & use pretty containers
If your shower is lined with ancient bottles and soap slivers, it's time to declutter. I like to decant my shampoo and conditioner into pretty bottles so I don't have to see ginormous plastic bottles sitting around everywhere.
Quick tip: an olive oil container is the perfect container for an apple cider vinegar rinse.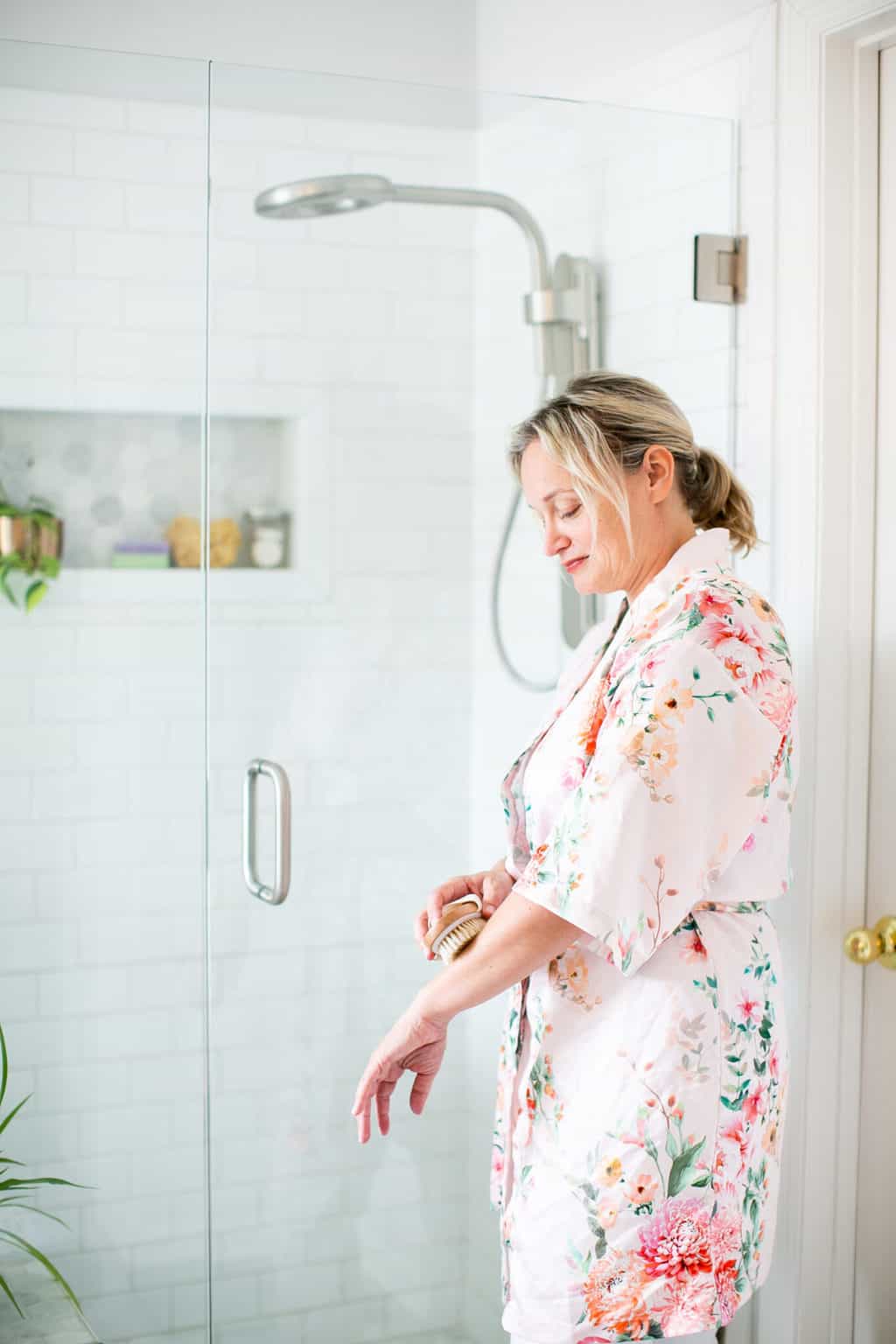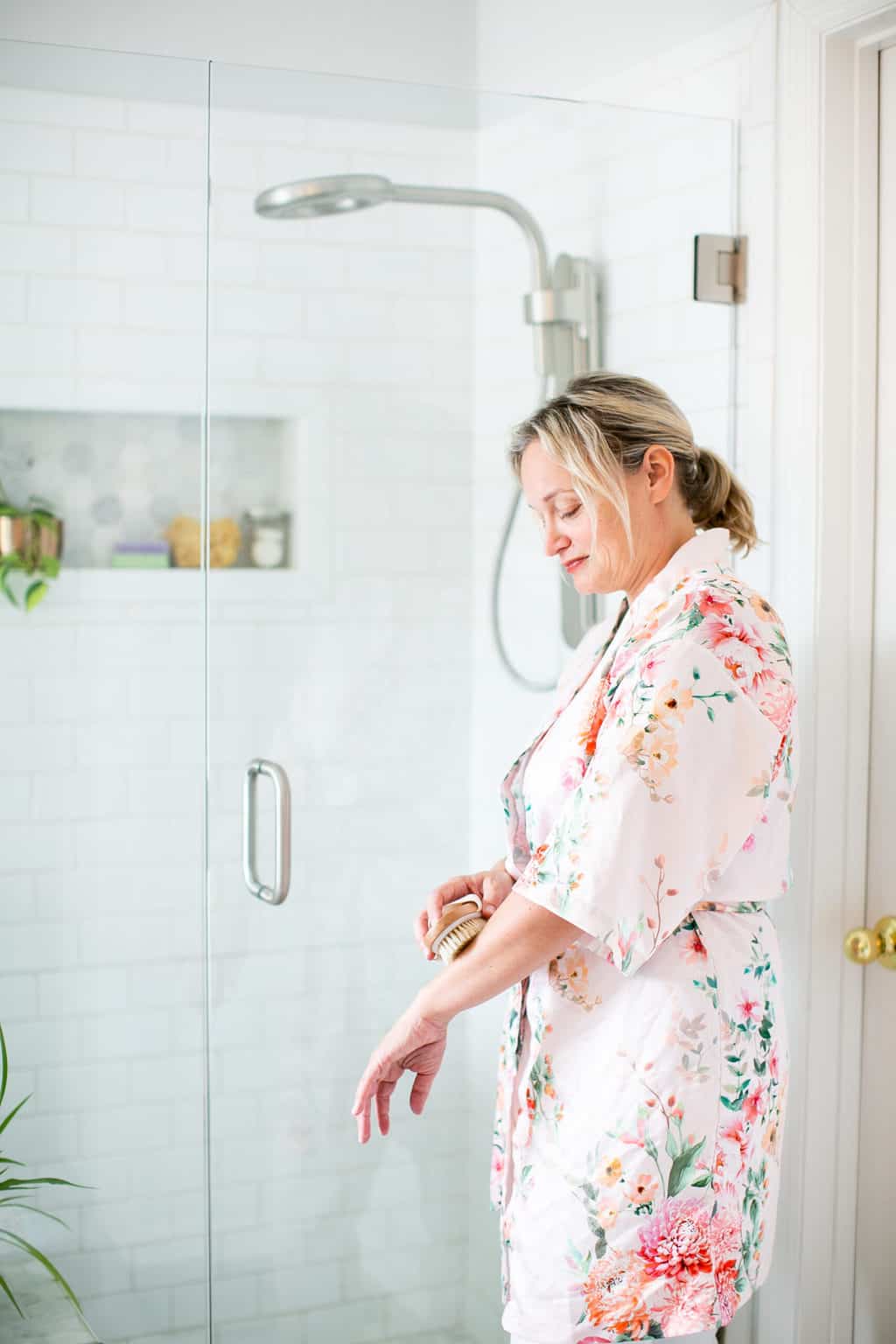 6. Create rituals
A shower feels more like self-care when you slow down and enjoy the process. You know, mindfulness.
Start by taking a few minutes to dry brush before showering. Focus on how your skin and body feels. You can also keep a simple body scrub in the shower and give yourself some extra exfoliation before shaving.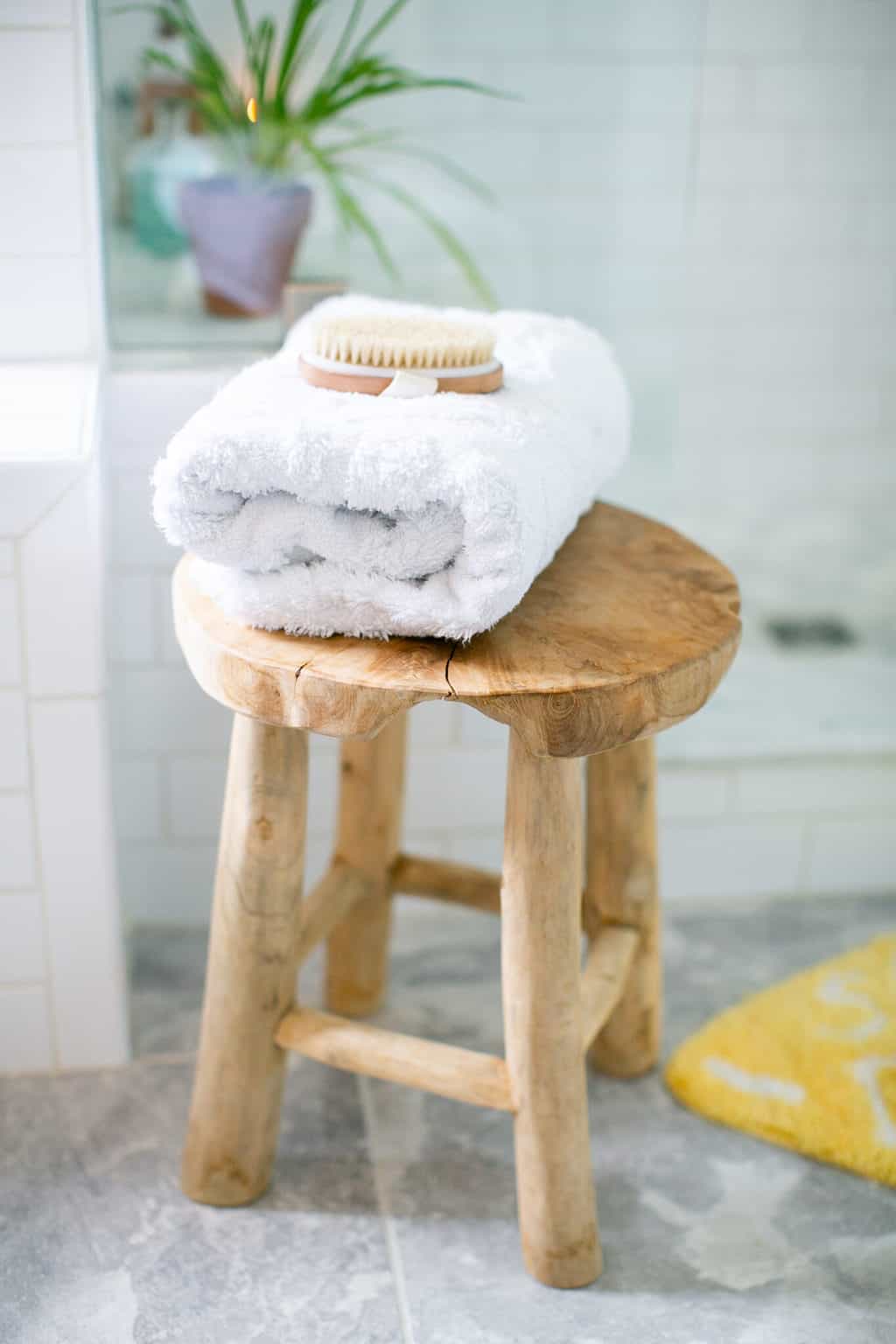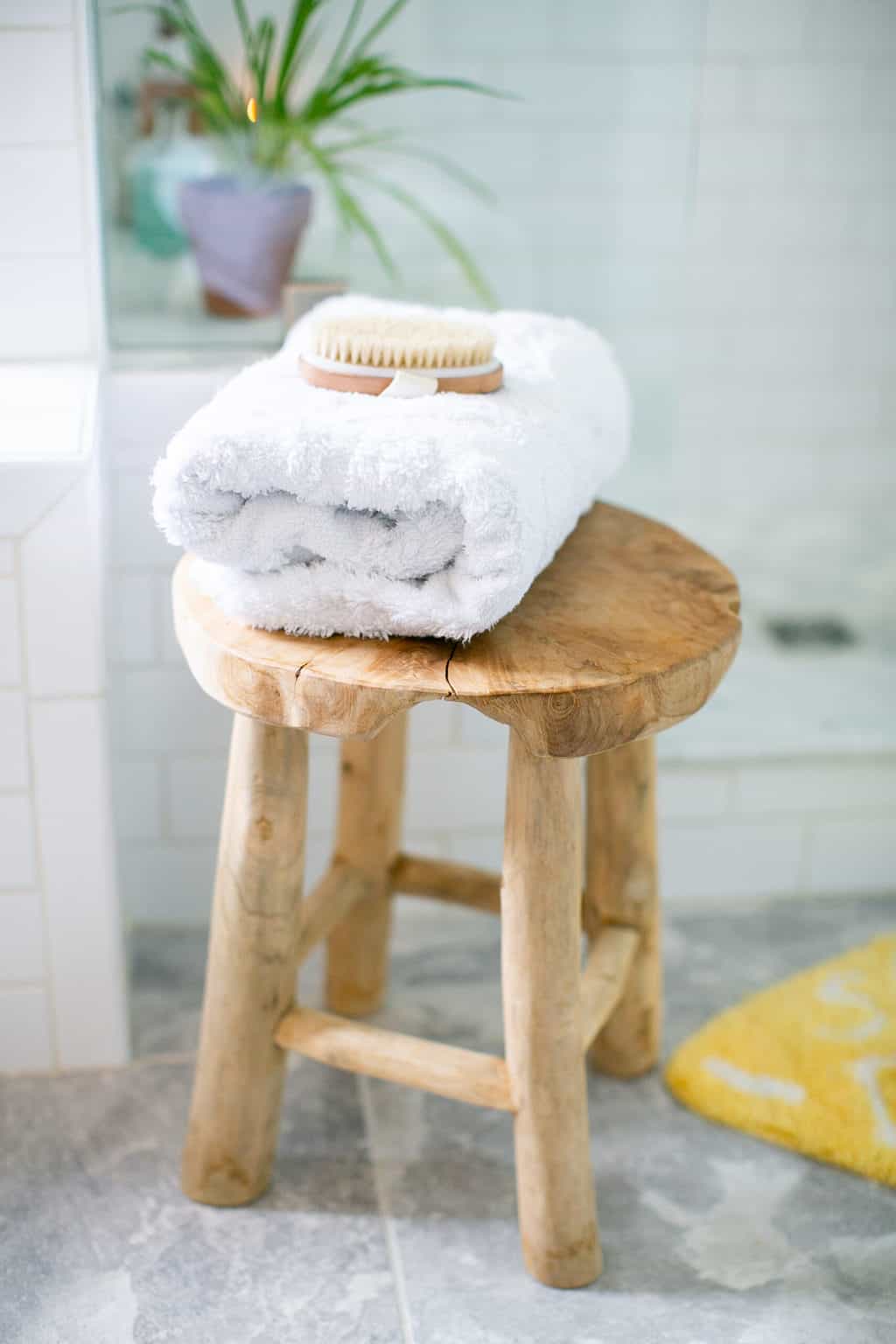 7. Upgrade your towel & mat
End your shower on the right note by stepping out onto a bath mat that's colorful and fun and wrapping yourself in a towel that soft and cozy.
4