Morning is the most foundational part of my day. Starting the first few hours off on the right foot means a breakfast that doesn't just fill me up, but gives me sustained energy. I'm always on the lookout for healthy options to fuel my morning routine, and my friends at siggi's dairy make it easy with their tasty, wholesome yogurt! From simple and nutritious ingredients to quick and fun topping ideas, let me share a few of my favorite things about #mydailysiggis!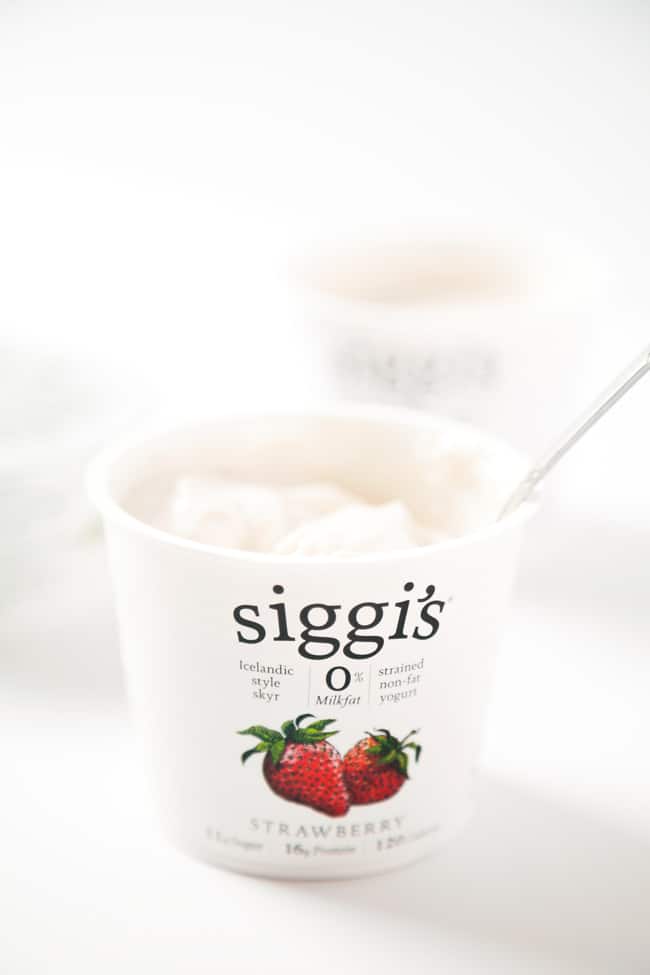 What's Inside…
If breakfast really is the most important meal of the day, then the food we consume in the morning should be packed with nutritional value. We all have heard that yogurt can be a good source of calcium, right? But did you know that siggi's is an Icelandic-style strained yogurt (called skyr), which actually has a higher protein content than regular yogurt?
Then there's the bacteria…okay stick with me for a minute here.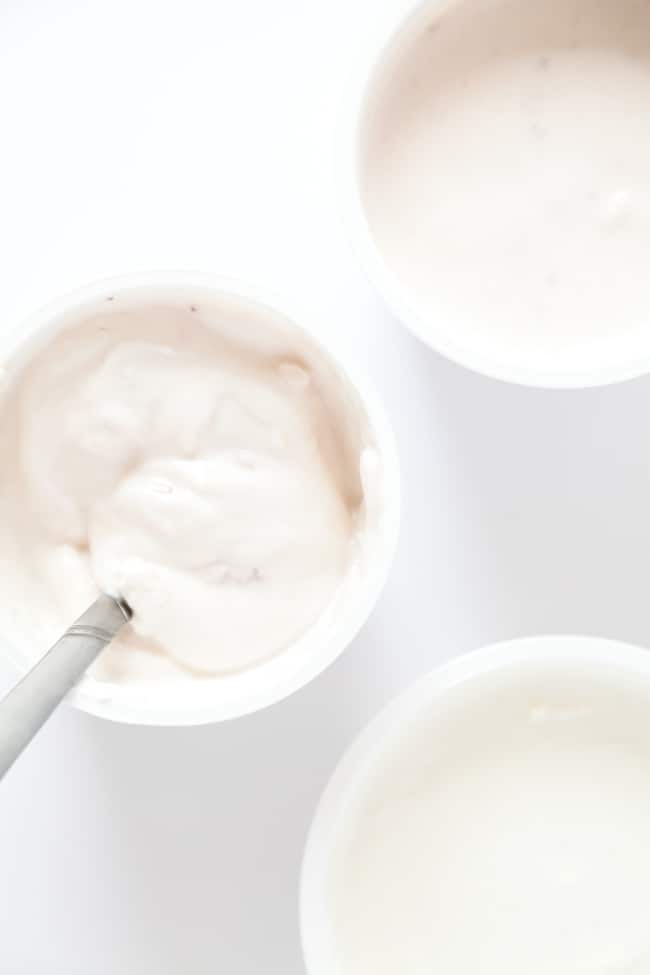 Your gut is often referred to as your "second brain" because it can have a strong influence on how your feel. The system that controls how your body processes food communicates with your brain and can influence feelings like moodiness, anxiety and depression. In short, a healthier gut could mean healthier emotions, as well as healthier system functions like digestion and immune response.
So how do you get a healthier gut? One way is to consume foods that contain live bacteria, like yogurt. These bacteria join the healthy microorganisms that already live in your gut to help keep your digestive system working properly.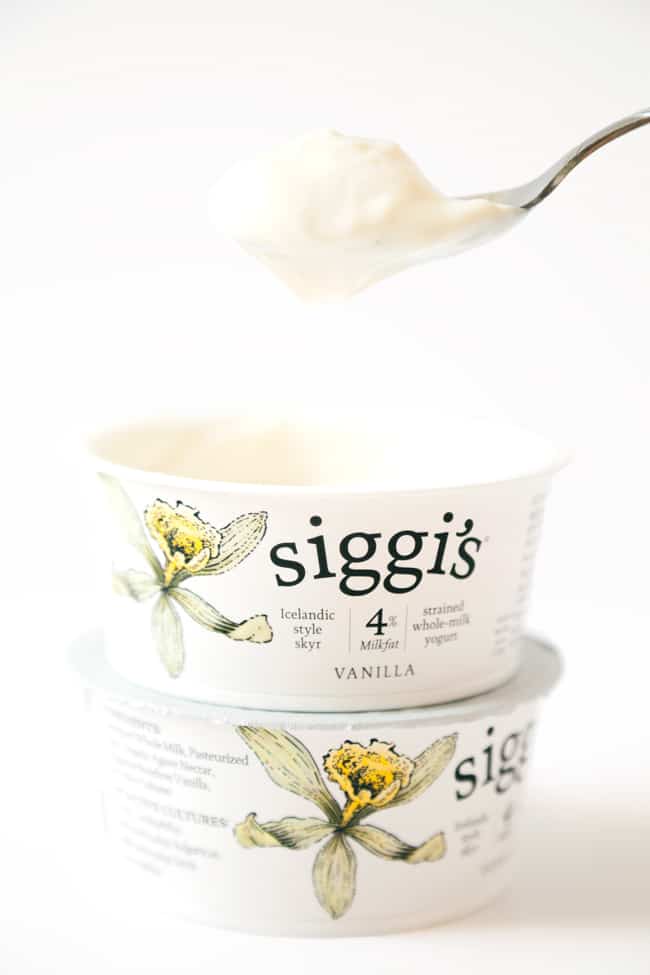 This all sounds great, but choosing the right yogurt for your breakfast can be tricky. Many yogurt brands contain tons of sugar and artificial components that can actually be harmful to your body. This makes the transparency about what goes into siggi's yogurt all the more wonderful. With its all-natural ingredients, like milk from grass-fed cows raised in Wisconsin and Upstate New York, there's no need to worry about GMOs or unnecessary thickeners, flavors, colors or preservatives. Plus, there isn't a lot of sugar in siggi's and they never use high fructose corn syrup or artificial sweeteners.
The result? A deliciously healthy addition to your morning routine!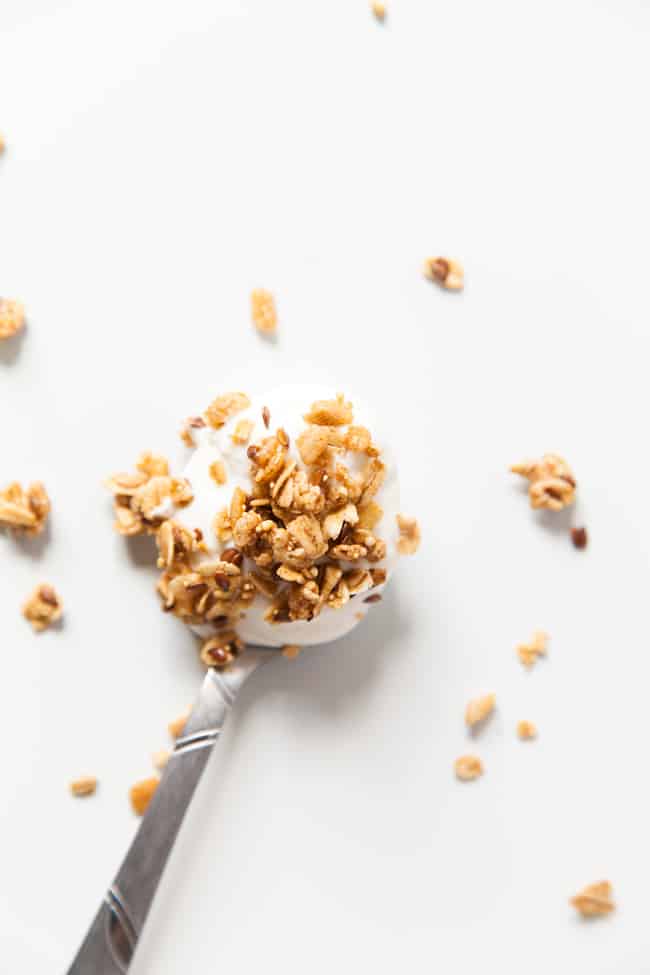 Let's Talk Toppings…
High quality yogurt like siggi's doesn't need any help to taste amazing. But I am a sucker for toppings so we wouldn't be talking about #mydailysiggis if we didn't have some fun with them. Let siggi's clean, all natural ingredients set the tone for your topping choices – keep it simple and healthy! Here's a quick list of ideas to add an extra nutritional boost to your bowl: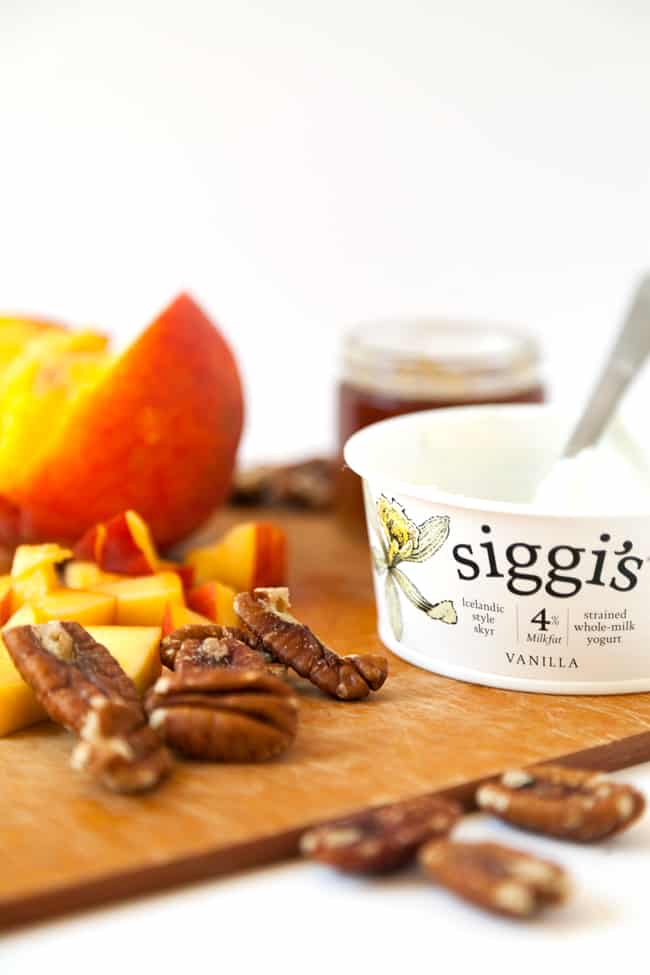 Fresh fruit

: berries, apples, pineapple, bananas, peaches, pomegranate

Nuts

: almonds, walnuts, macadamia, peanuts, pecans (roasted and salted for extra crunch)

Seeds

: pumpkin, sunflower, chia, flax, poppy

Flavors

: Cinnamon, cocoa powder, pumpkin spice

Sweeteners

: Honey, brown sugar, maple syrup, agave

Something extra

: Coconut flakes, granola, dried fruit, vanilla, cocao nibs
Mix and match two or three of these toppings and sprinkle over a bowl of your favorite siggi's yogurt flavor. Or serve yourself a bowl of my personal go-to, vanilla, and try out one of these three fun combos:
Sweet and Sunny

: Peaches, roasted-salted pecans, honey

Breakfast Treat

: Cocoa powder, toasted coconut flakes, raspberries

Flavors of Fall

: Pumpkin spice, brown sugar, roasted-salted pumpkin seeds and almonds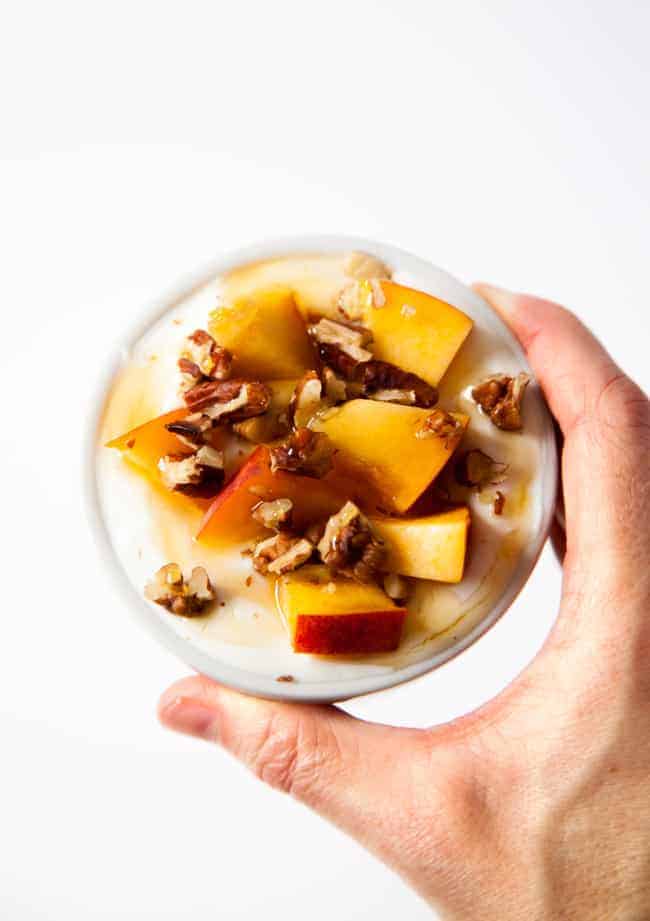 Ready to get your own breakfast adventure started? Try out siggi's for yourself!
Special thanks to siggi's dairy for partnering with Hello Glow for this blog post.
7