Let's be honest: doing your own manicure can be intimidating! Especially when you want to try one of the latest trends and discover you do, in fact, have two left hands. Don't fret! There are plenty of simple nail designs out there, and we've rounded up some of our favorites.
Our tip? Grab some tools and start with a natural at-home mani! Once you get used to the process, progress to these gorgeous, modern designs that anyone can master: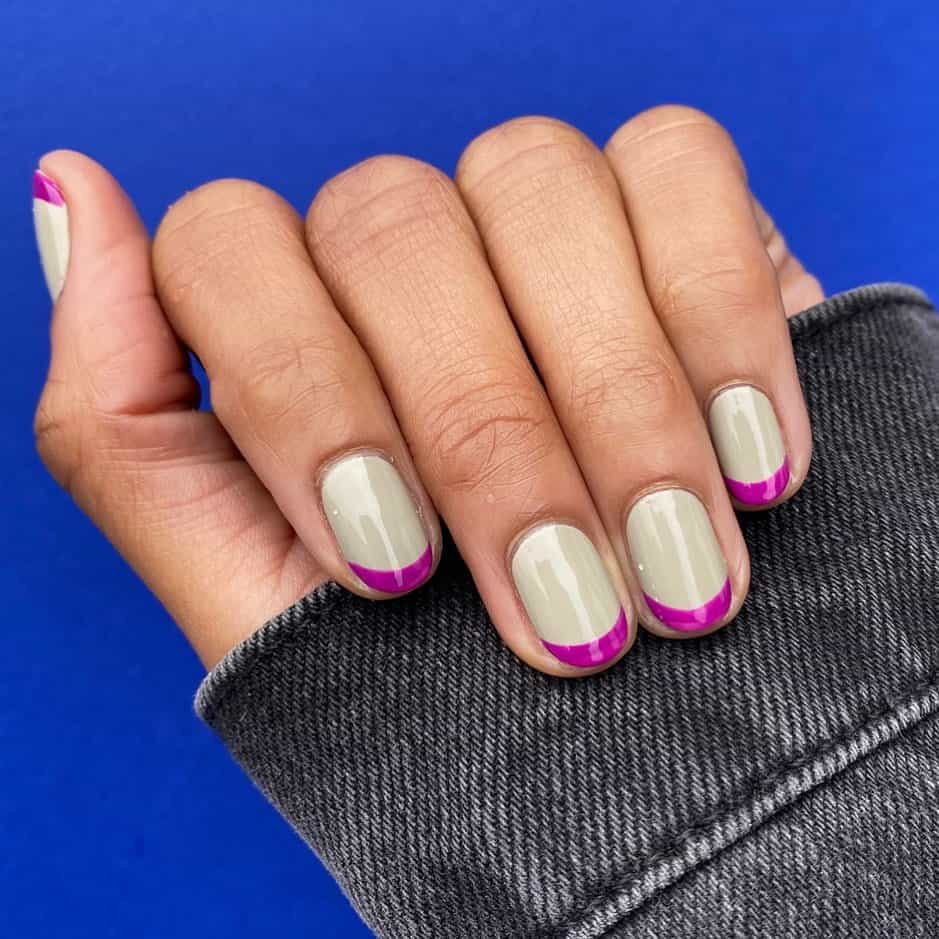 1. Modern French
French manis are popular for a reason: they're easy to DIY at home, and they look nice and clean. But we like this pop-of-color modern version even more!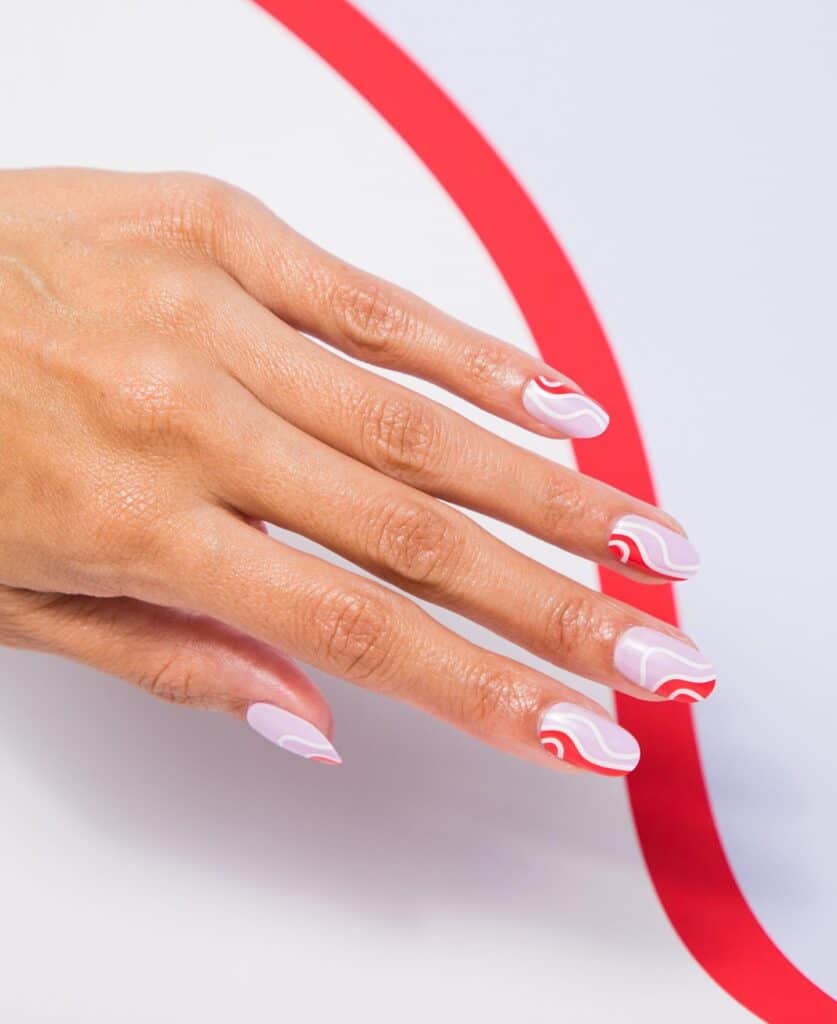 2. Easy press-ons
Does this style look too good to be true? That's because it's actually a press-on set you can easily put over your nails for an instant, mess-free gorgeous mani.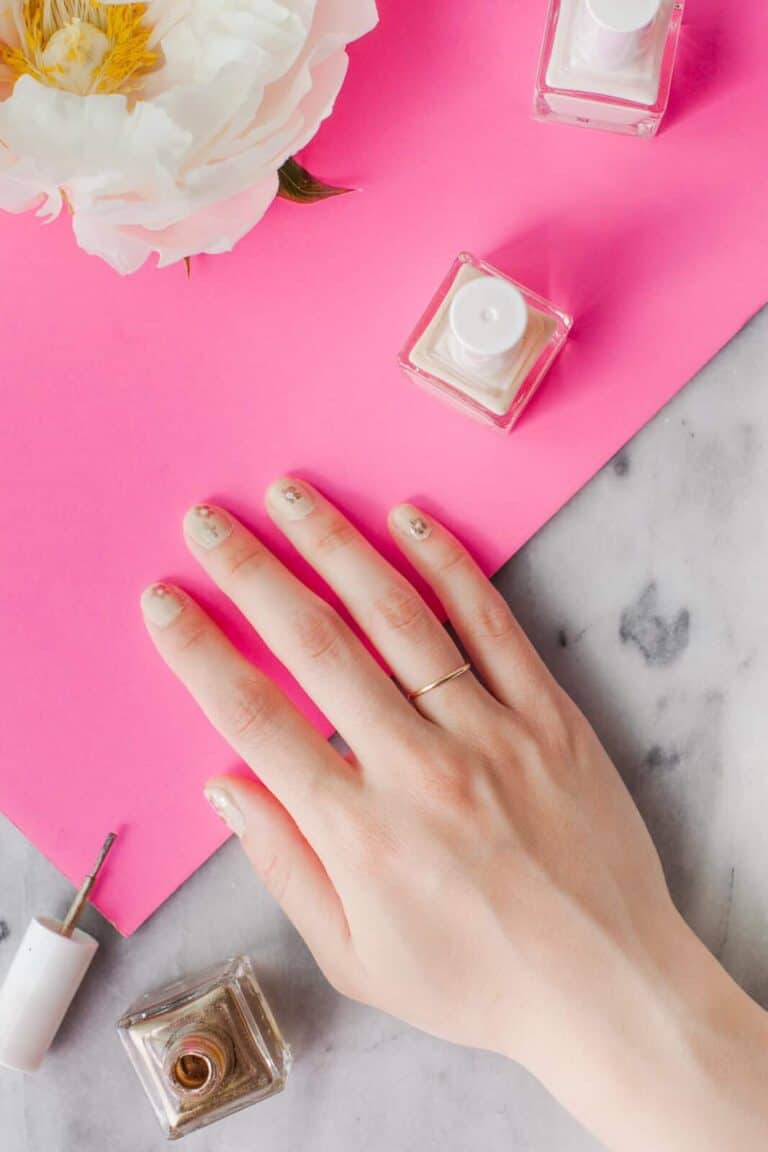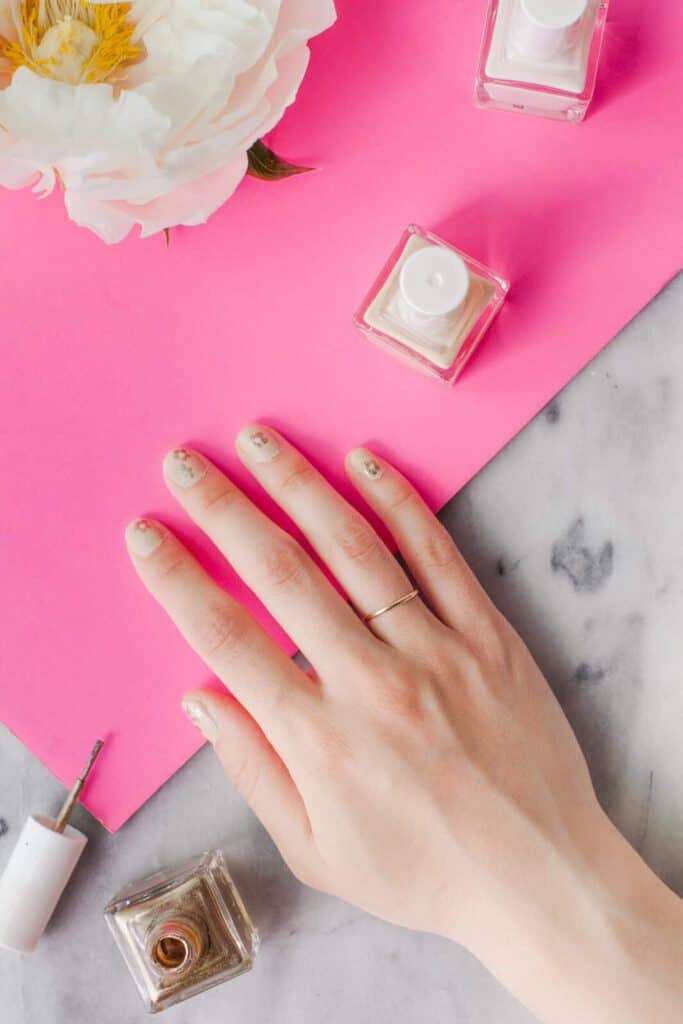 3. Simple flowers
This Gold Daisy Dot Manicure from A Beautiful Mess is very forgiving. You just need to make a few dots to make it happen. If you don't have a dot tool, improvise with a toothpick, for example.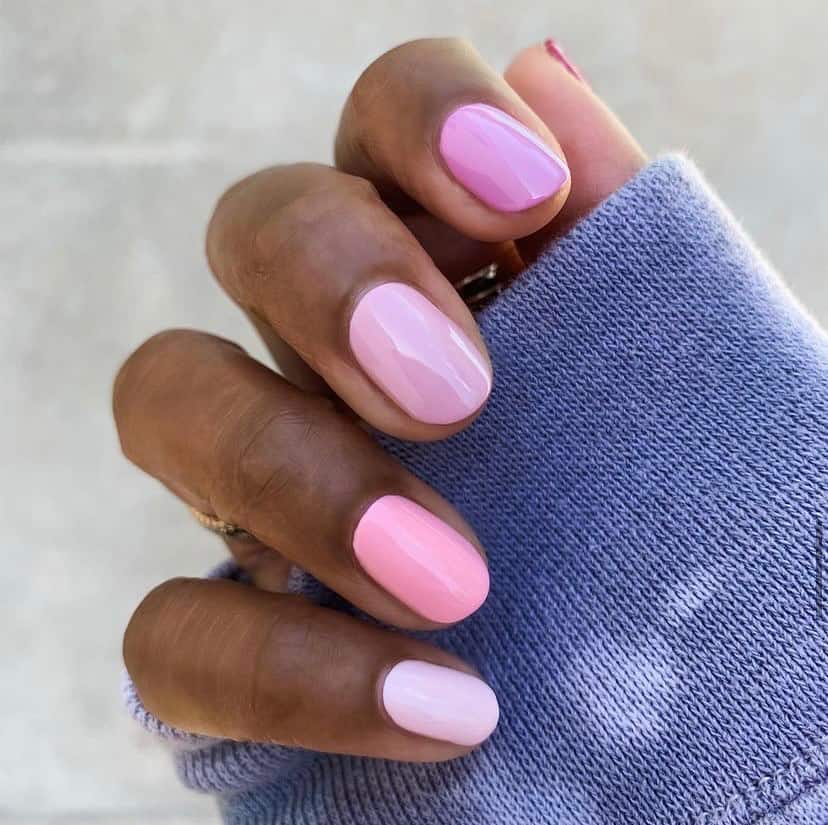 4. Pink ombre
Own more shades of pink nail polish than legally allowed? Use them all to recreate this gradient look – nothing else required!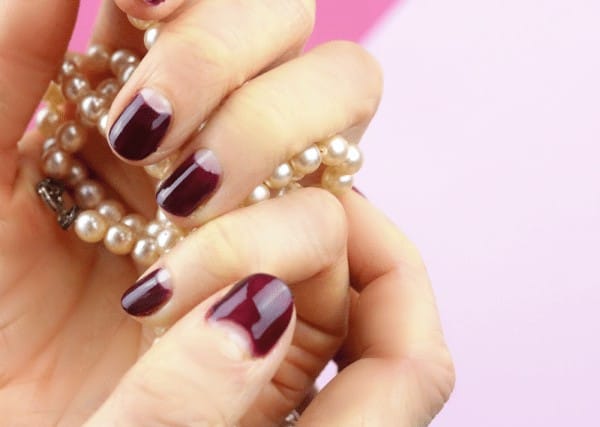 5. Hide flaws with half moons
Do your manis tend to start off messy? Then you'll like this one! The design is achieved by removing the nail polish on the half moon sections with a cotton bud and varnish remover.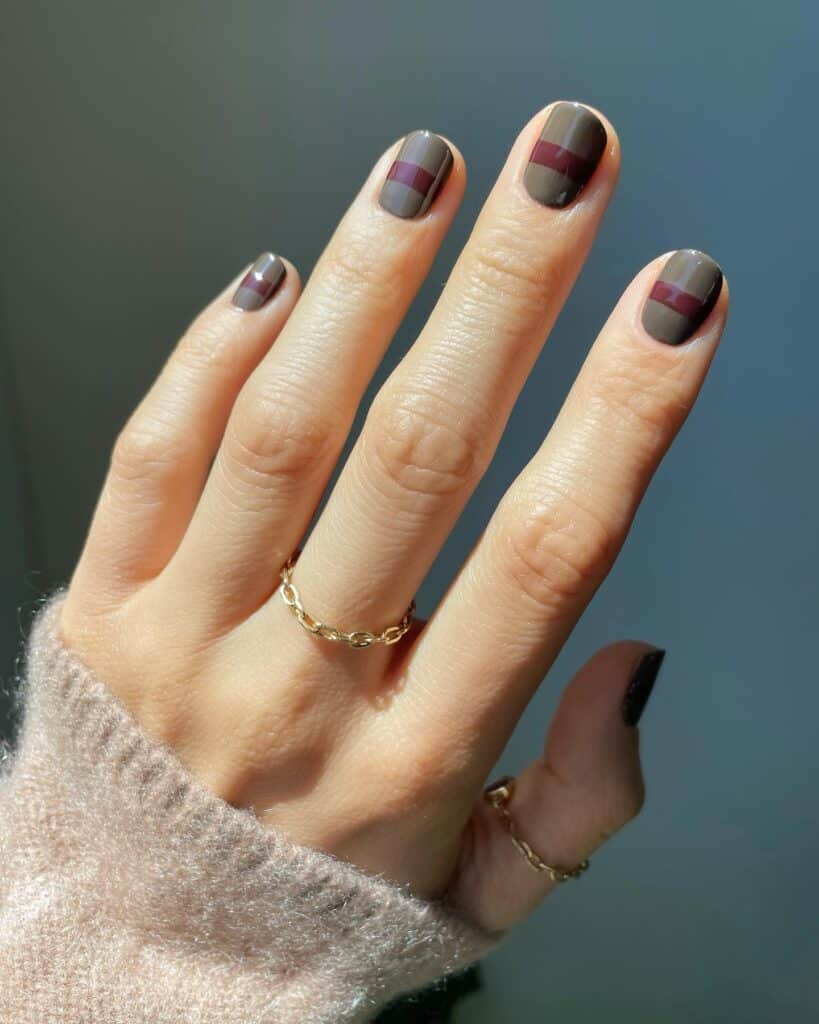 6. Tape off stripes
To get this elegant striped design, all you need to use is a household staple: masking tape. Cover the tip and bottom part of your nails to draw the line, then remove once everything is (completely) dry.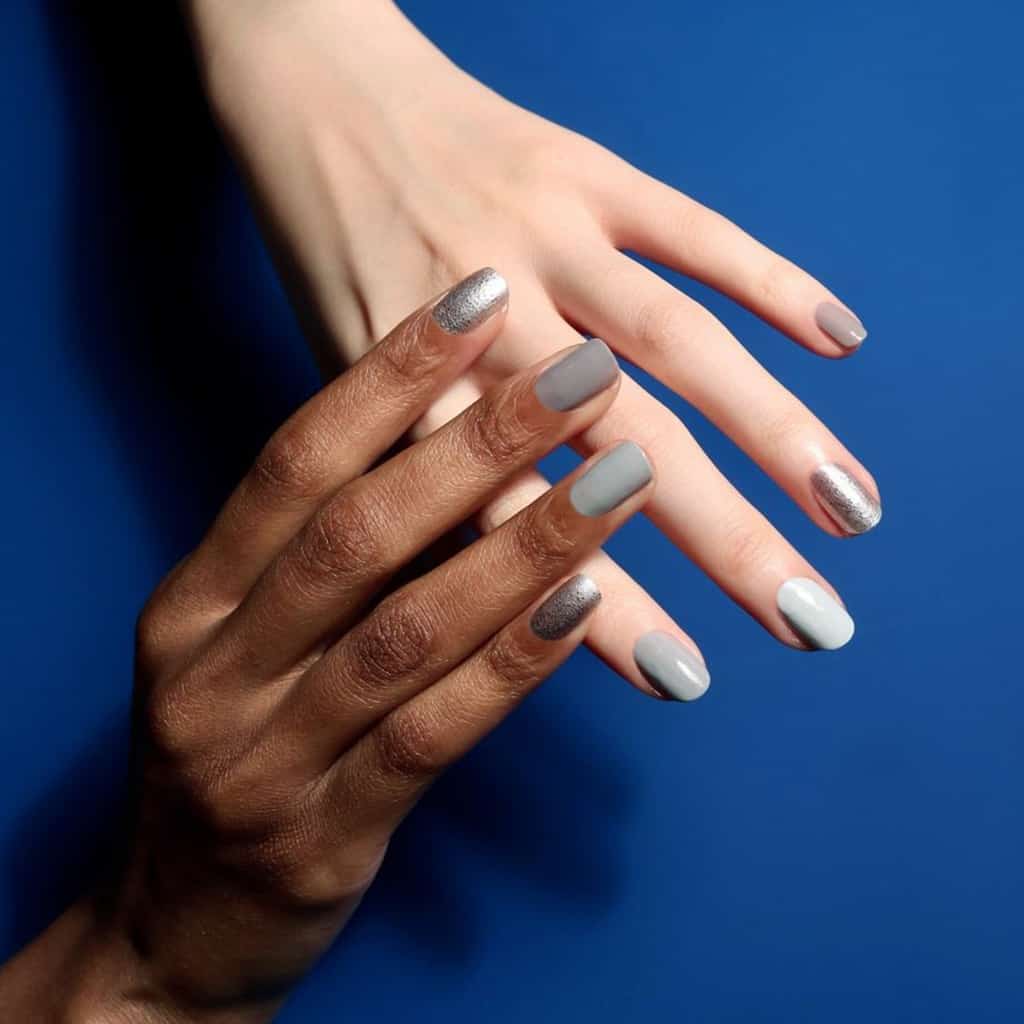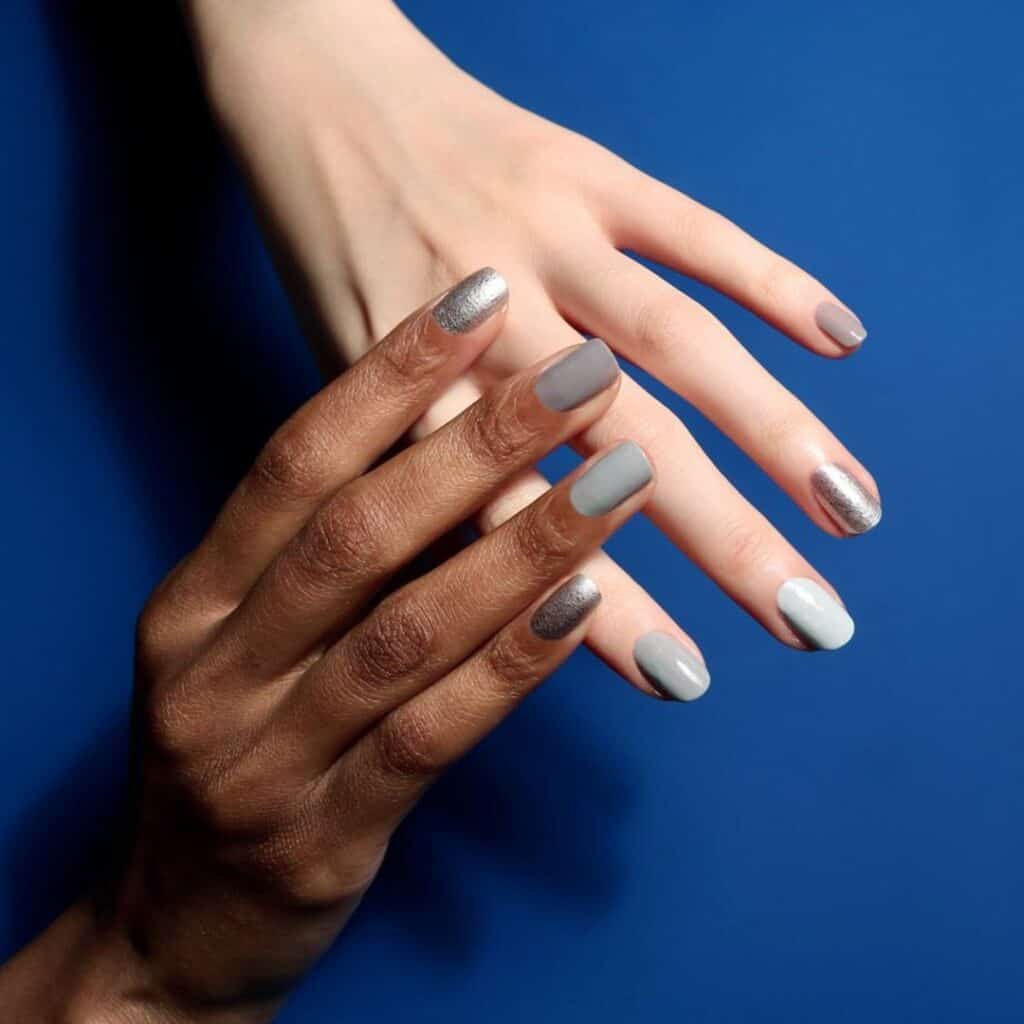 7. Combine matte + sparkle
Combining matte and sparkly shades of the same color is a sure way to make your mani look salon-worthy! We just love this combination of grey tones and silver.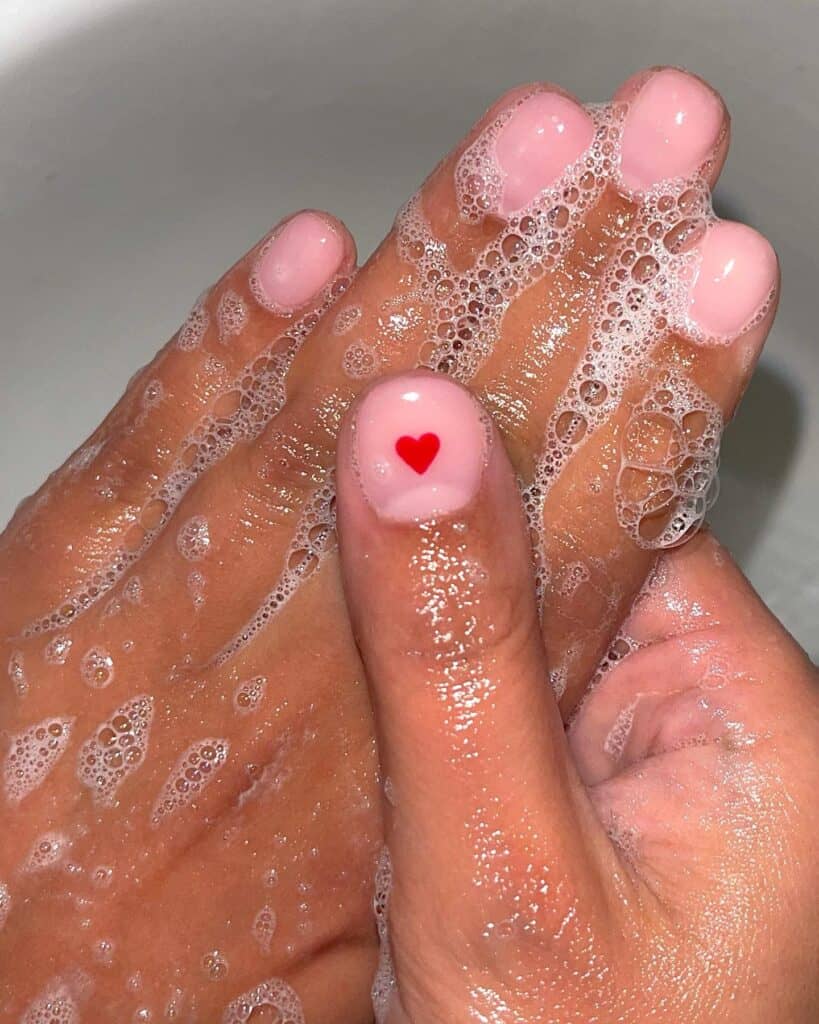 8. Go minimal with designs
This heart micro-mani shows that you don't need a ton of work to get a trendy, on-point look. If you can't freehand the little heart, use a nail sticker or temporary tattoo instead.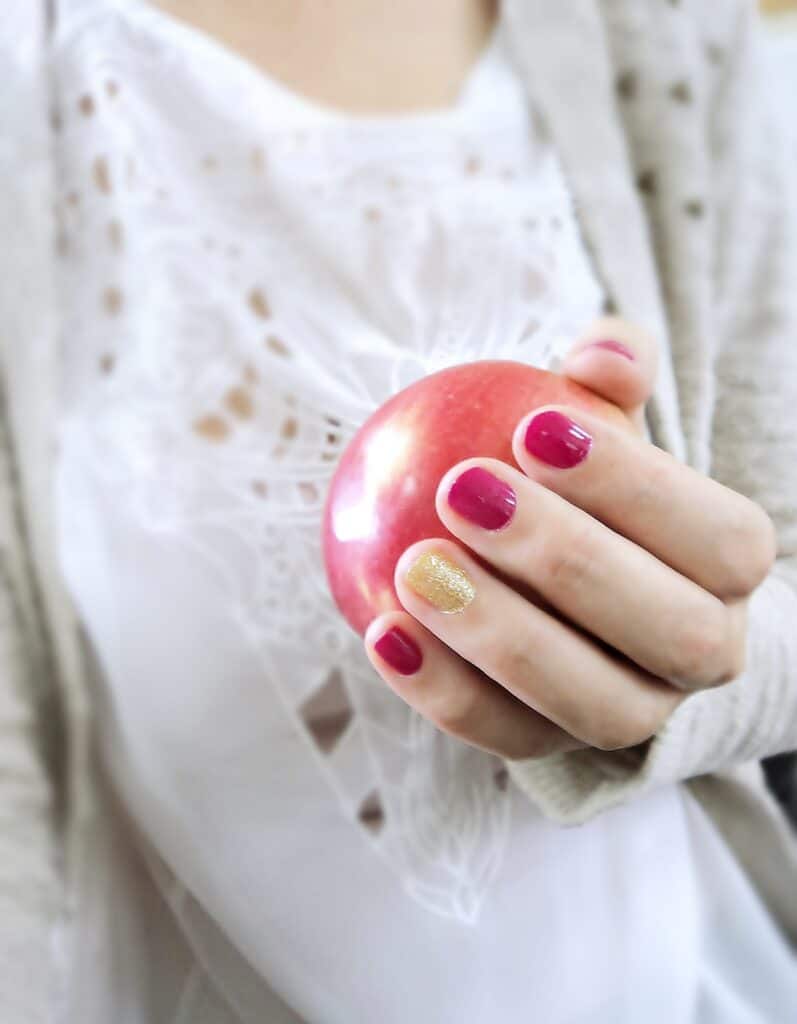 9. No-fail accent nail
The accent nail is now a classic, and for good reason: you only need two nail polish colors and no fancy tools. This red + golden glitter version looks particularly pretty during the winter holidays.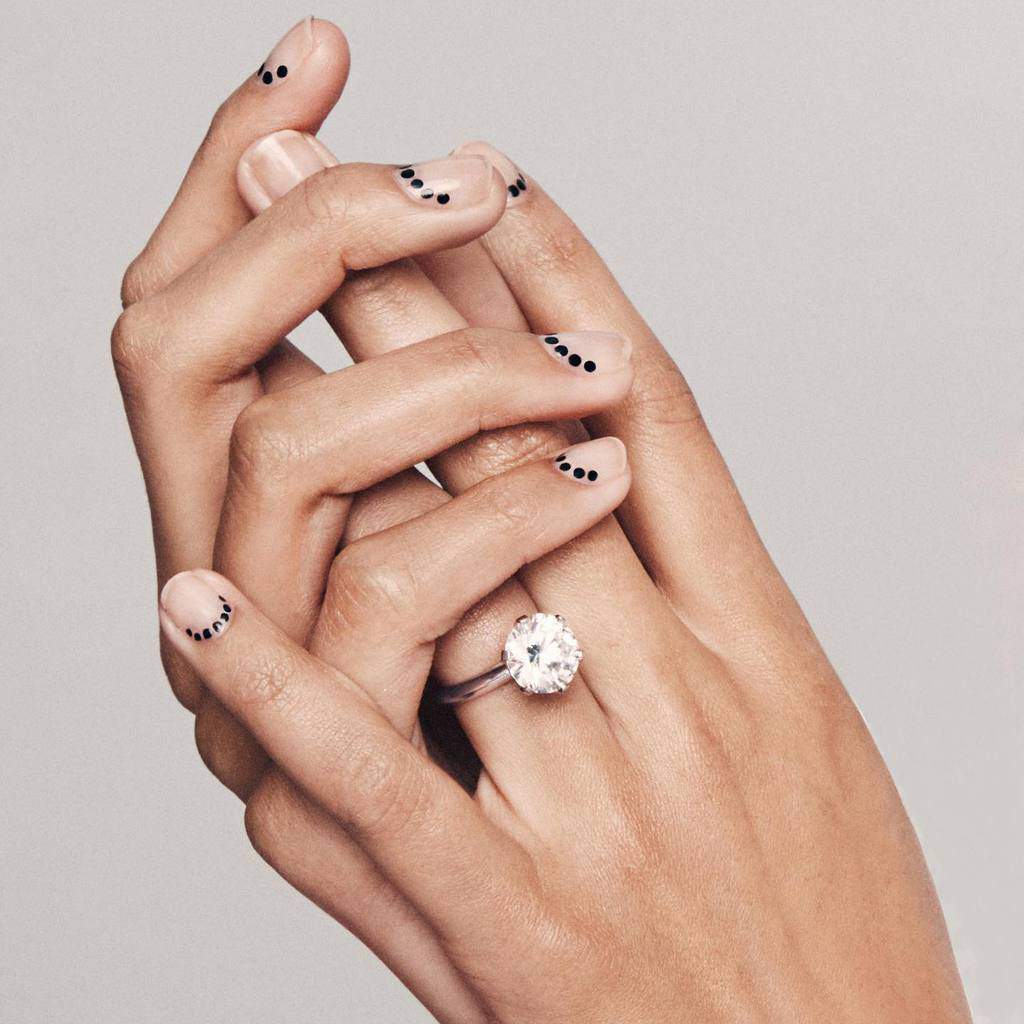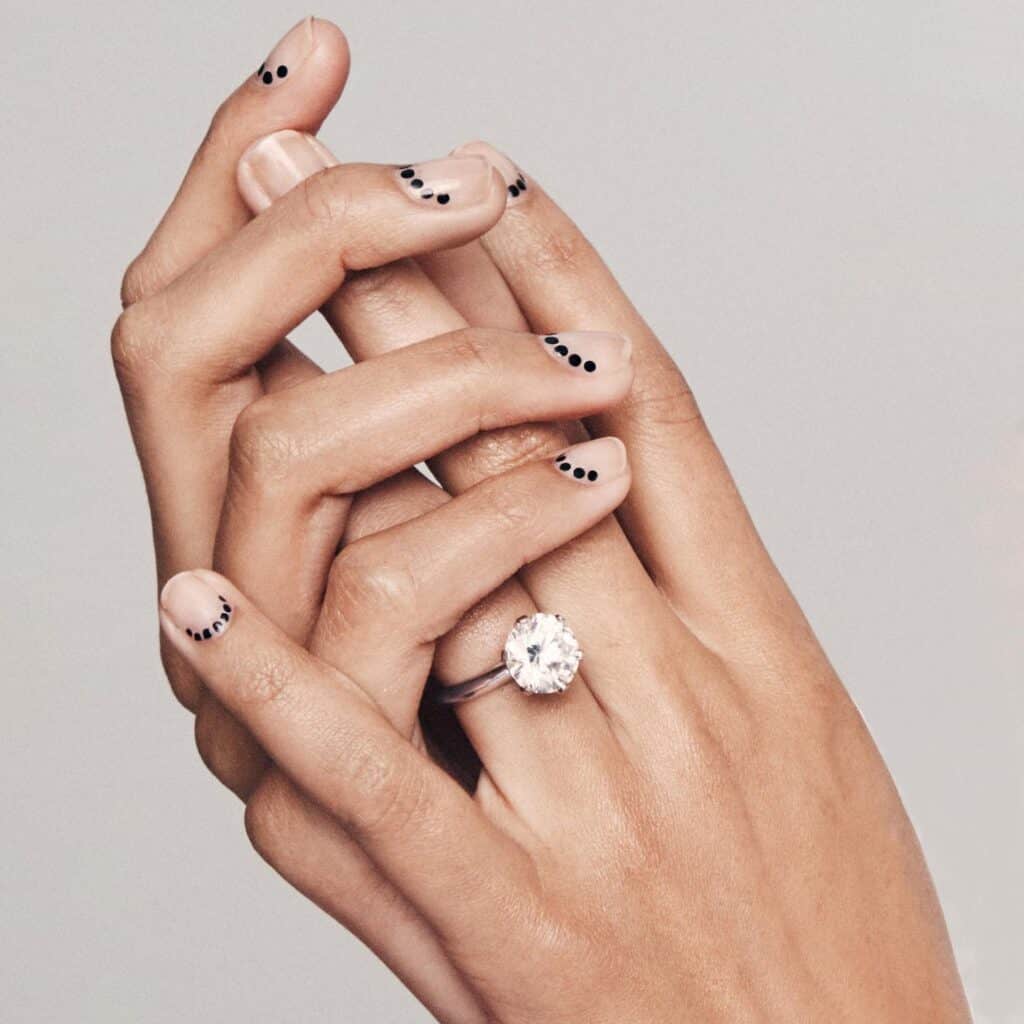 10. Get dotty
Dot, dot, dot… and you're done! The black dots in this minimalist mani look so stylish against the natural nails! Just add a top coat and you're ready to go.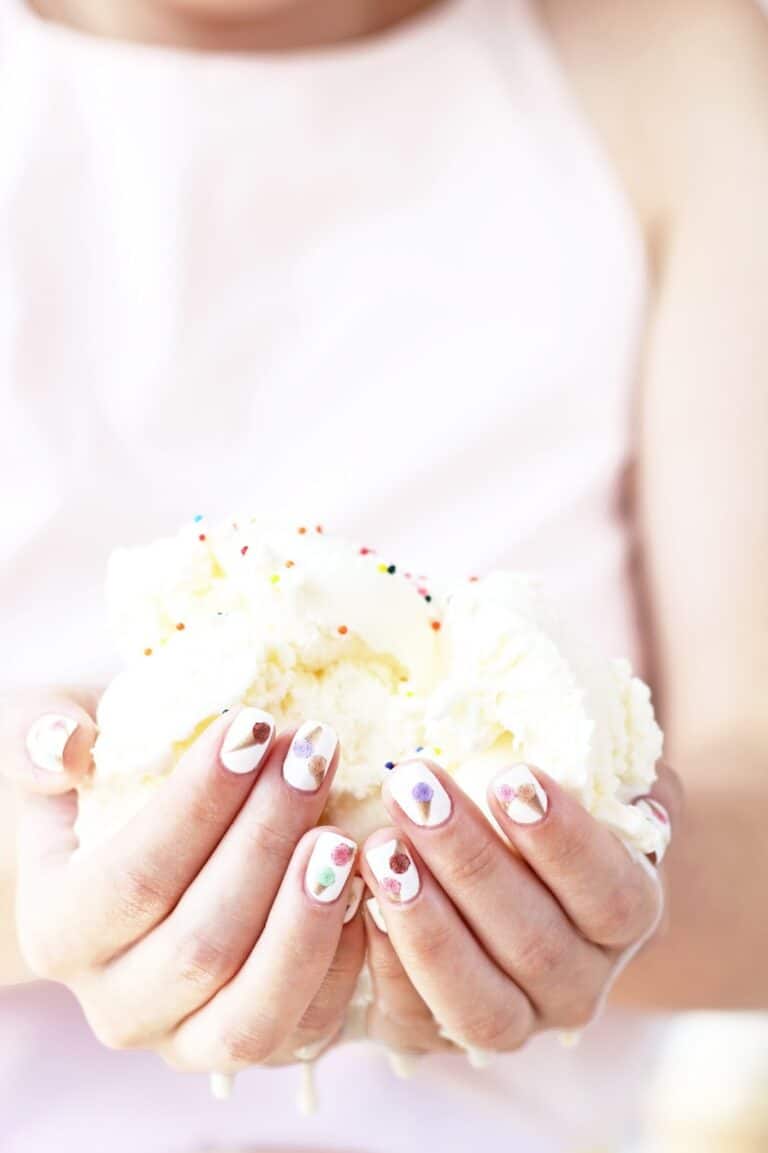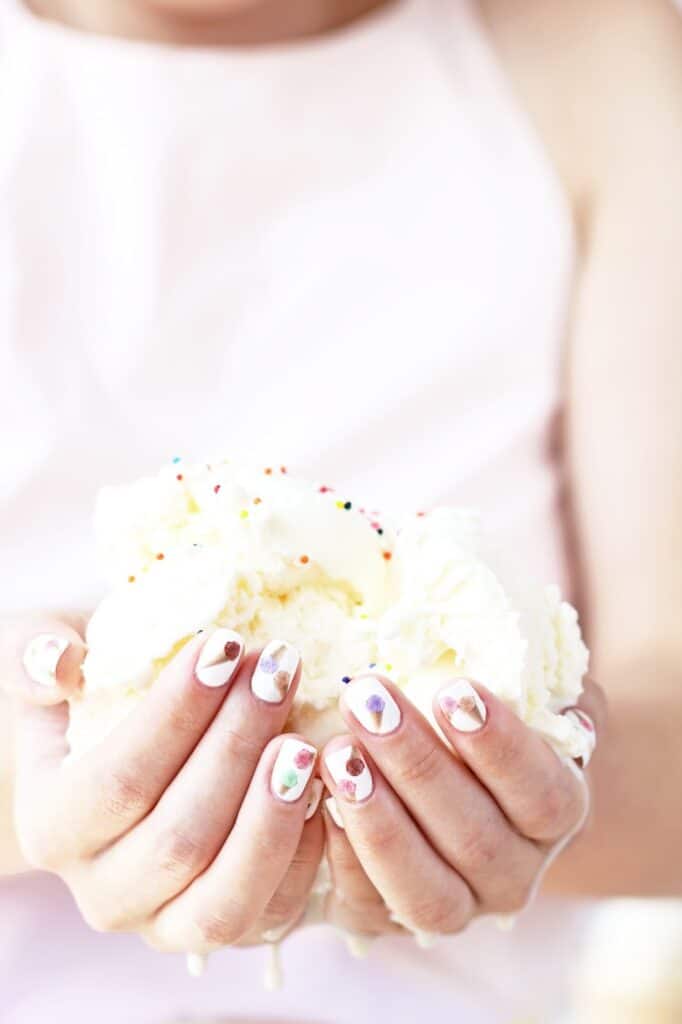 11. Skip the work with decals
These Ice Cream Cone Nail Decals from Aww Sam prove that you can have the most fun with the least skill! Any motif can be turned into nail decals with tattoo paper and a printer, meaning you can get party-ready nails for literally any occasion with minimum effort.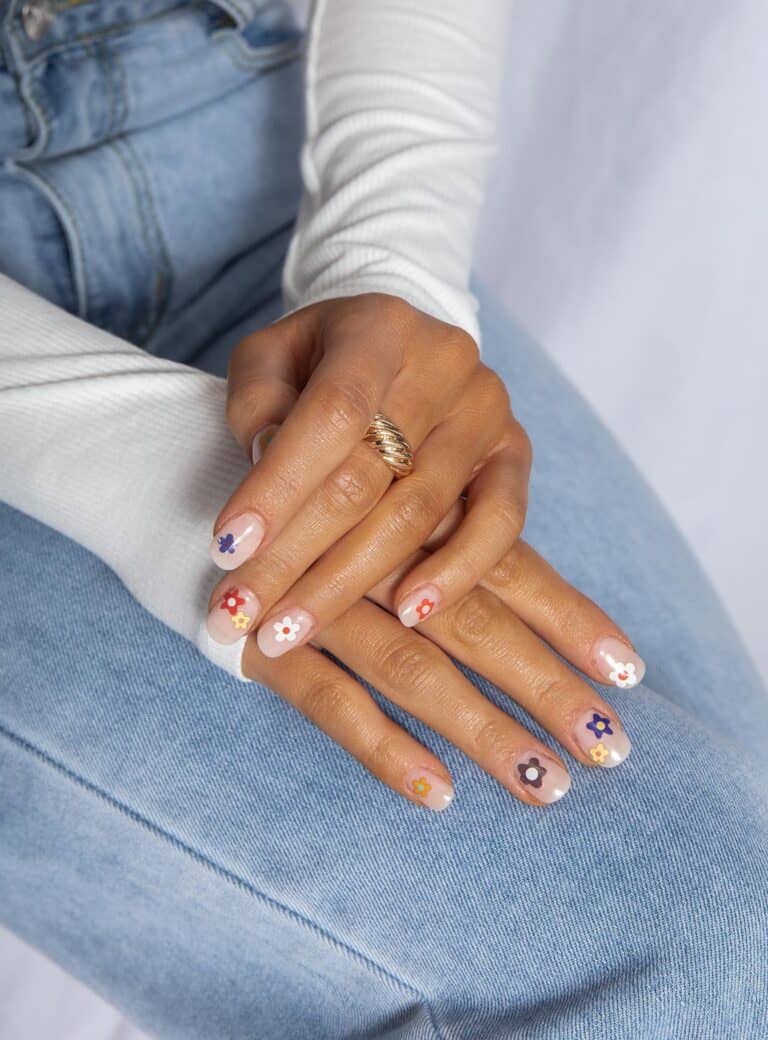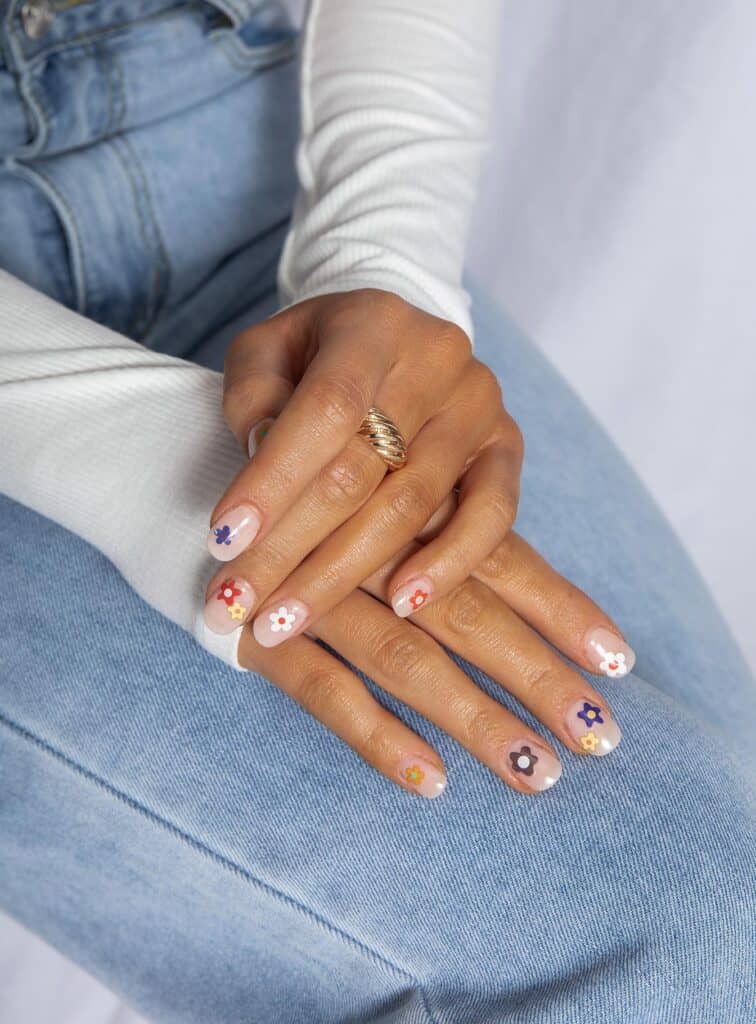 12. Stick on stickers
Nail stickers are another shortcut we love using for quick, fancy-looking nail art. These floral ones are perfect for spring, but there are so many versions available!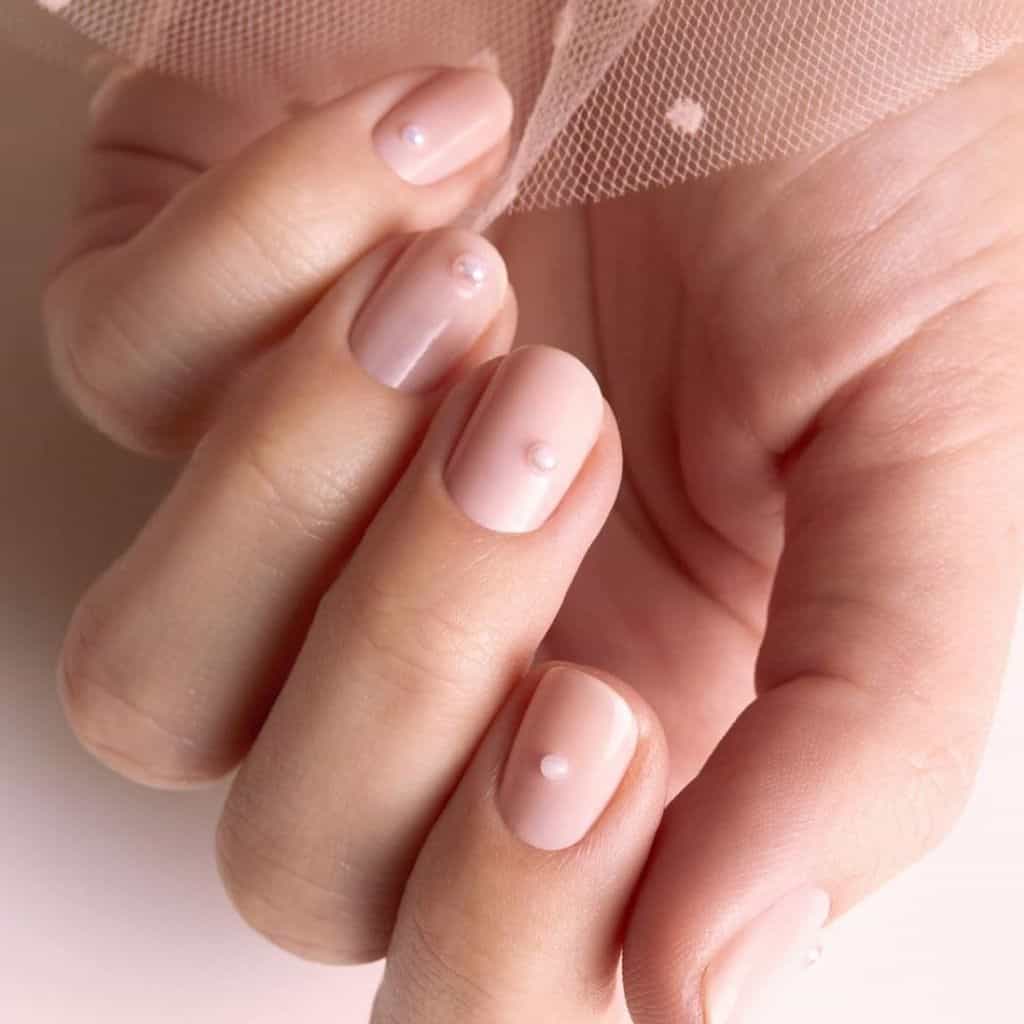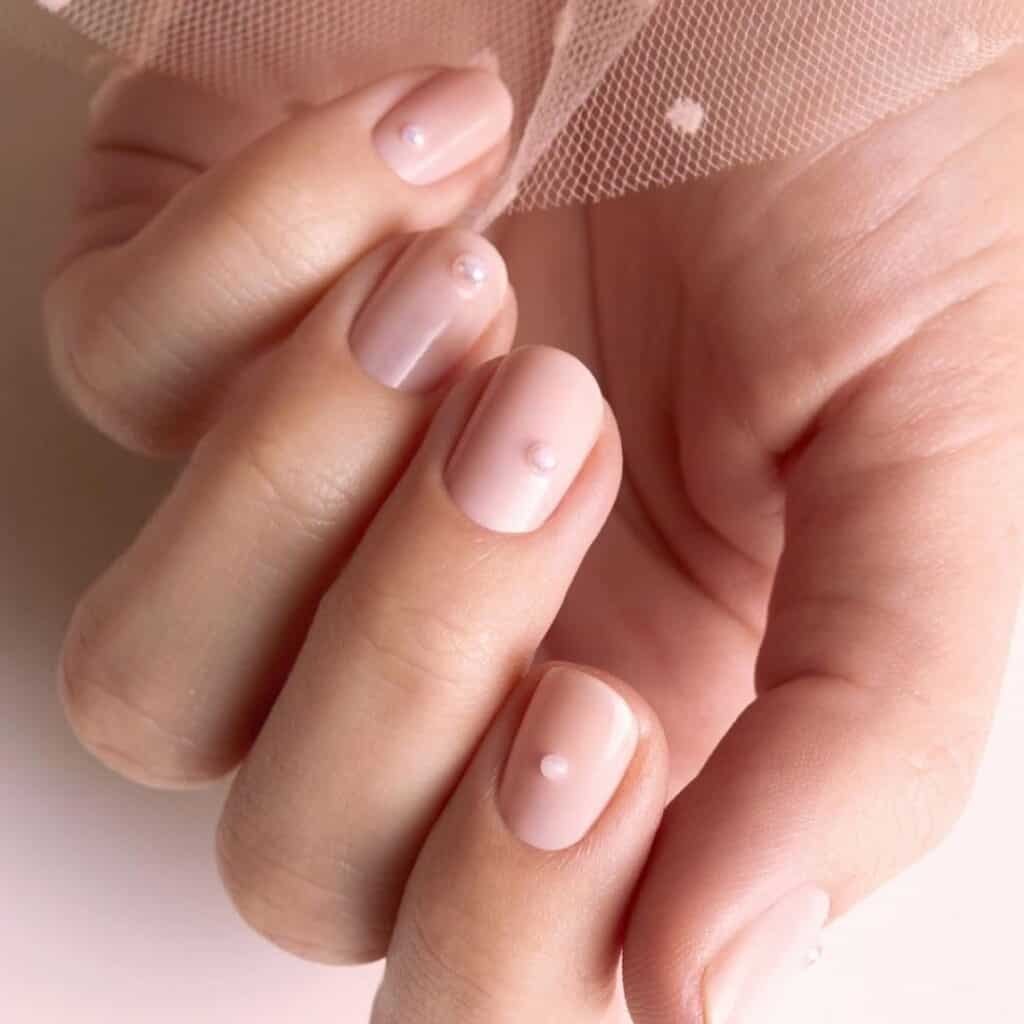 13. Add pearls
How about tiny pearls on your nails? We love this look for the minimalist bride, but also for when we need the reminder that the world is our oyster.
13