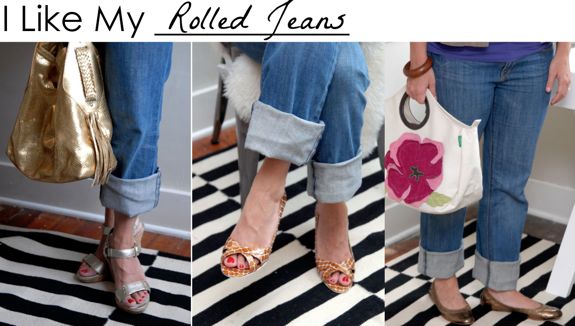 My gorgeous sister Susanna recently came to visit, and we couldn't resist a bit of dress up. Below is a typical casual Saturday look, and while I love the purple top and coral wedges, it completely hides her figure (and the shoes). I thought I'd share the four ways we re-styled the look using the tops she brought and her rolled jeans as a base.
BEFORE: Cute but hides the figure – and the shoes!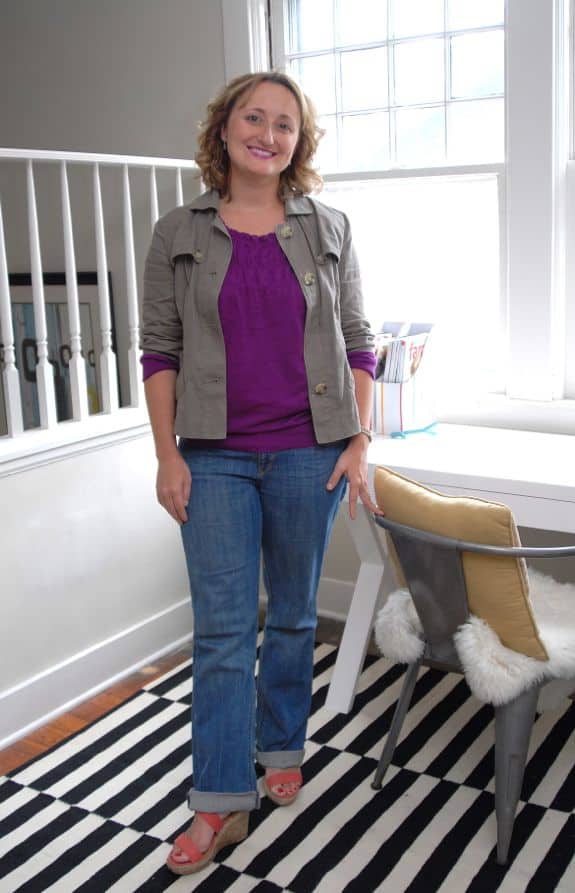 Susanna knows that jewel and earth tones look great on her but (like me) struggles with how to take the outfit to the next level with accessories. As a mom, I think it's hard to add the bit of "drama" that turns a basic casual look into something special. So it was fun to play around with bold accessories and see how they changed up the look. And doesn't she look great in purple lipstick?!
Outfit 1: Statement Necklace and Glam Wedges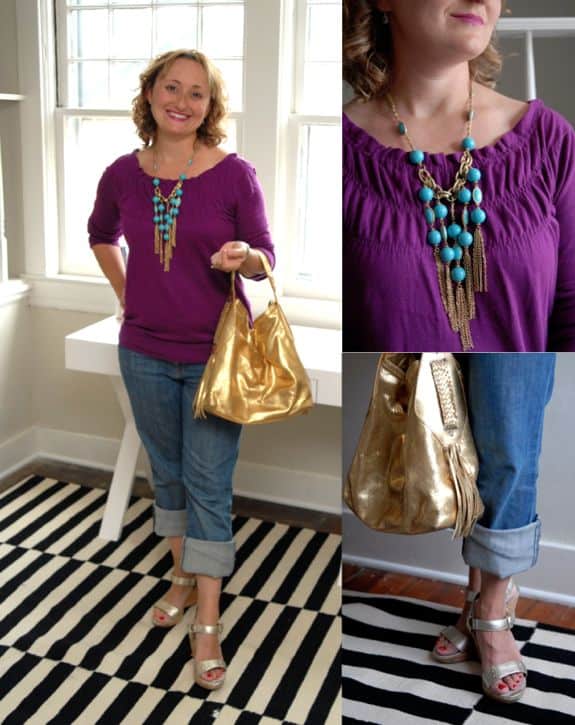 Outfit 1: First, we hiked up her rolled jeans to show off fun gold wedges. As a short girl, I'm always worried that rolling my jeans will cut off the leg line and make me look shorter. But I think the key is making it clear you deliberately rolled the jeans. Make it obvious! Stay away from a tiny, my-pants-are-too-long roll like in the before shot.
Outfit 2: Bold Pink and Coral Wedges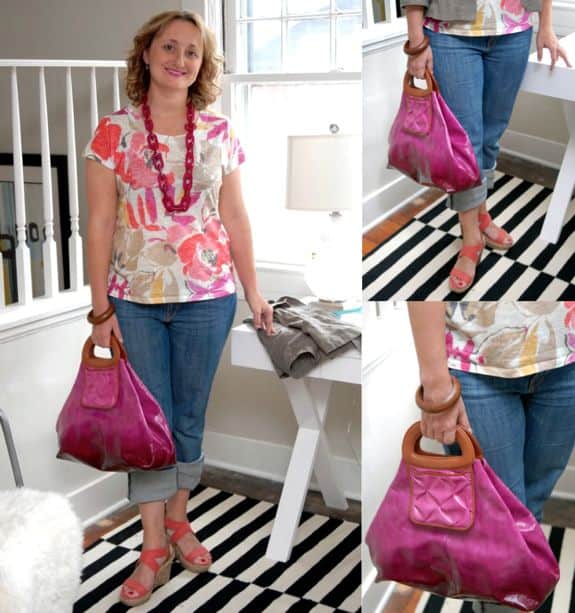 Outfit 2: We had to show off her adorable coral wedges! But I love how great it looks paired with a casual T-shirt and pink accessories – not a color combination Susanna would normally wear. Super fun and easy for a casual Saturday.

Outfit 3: Casual tank top and flats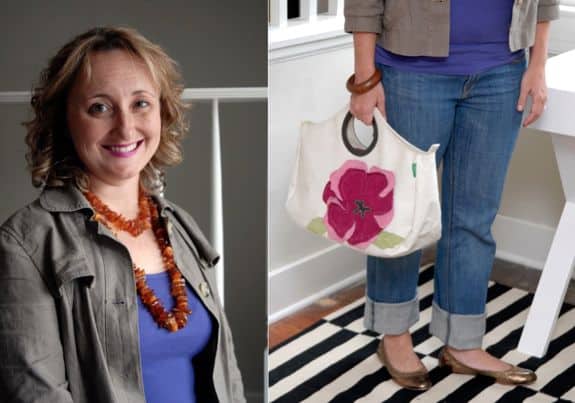 Outfit 3: You can wear rolled jeans with flats and still look pulled together! We switched out the shirt to a more figure hugging tank top that can be worn with or without the jacket. I swear tank tops are the most versatile clothing item I own. They are light weight enough to wear under a jacket or you can layer two tanks of different colors together.

Outfit 4: Dress it up with heels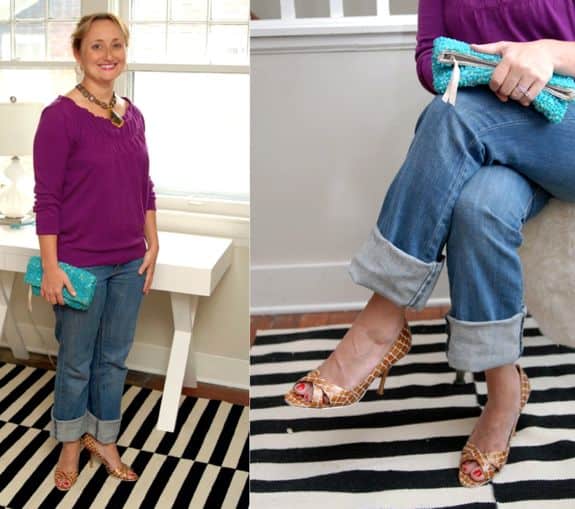 Outfit 4: I love the look of rolled jeans with a great pair of heels – it feels like an easy dose of sexiness when you're not wearing a dress. You can take a day look to night just by switching to heels, pulling up your hair and adding a sparkly handbag.
What closet basics do you re-style all the time? Are you a fan of the rolled jeans? (I admit I am – and not just because I'm short and ALL of my pants are too long.)
Special thanks to Brenna at Willows Images for the gorgeous photos and Tess for use of her fabulous accessories.

0