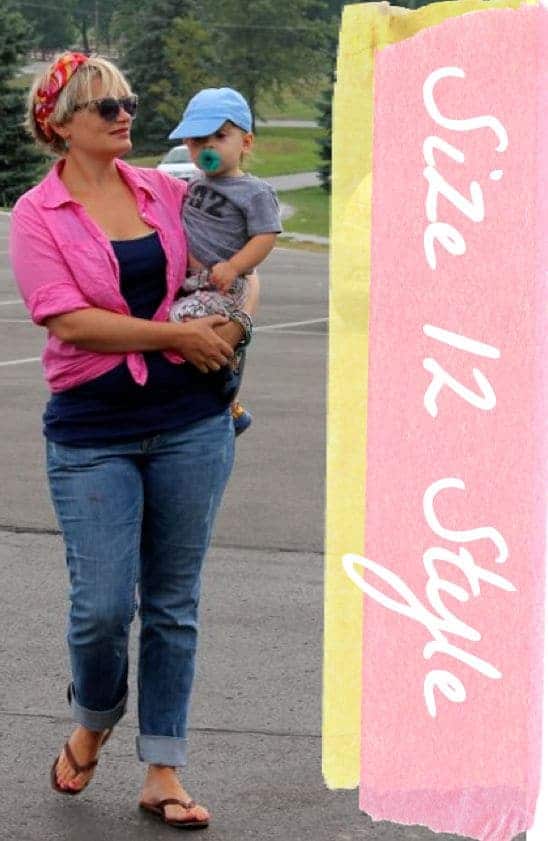 I've decided to share a few more photos of what I'm wearing. This feels incredibly vain but I'm doing it anyway.
For a few reasons: 1) It gives me motivation to work a little harder at looking good, 2) It's a great way of figuring out what works on your body type, and 3) I'd like to appear in our family photos for a change.
I think of this as "Size 12 Style." I'm a real mom with no Louboutins in the closest (I had to Google the darn thing to spell it) and my chances of fitting into a size 6 after two kids are pretty slim. (And let's be honest, I never fit into them before kids.)
So Jackie O meets Farmer on a Saturday peach picking trip….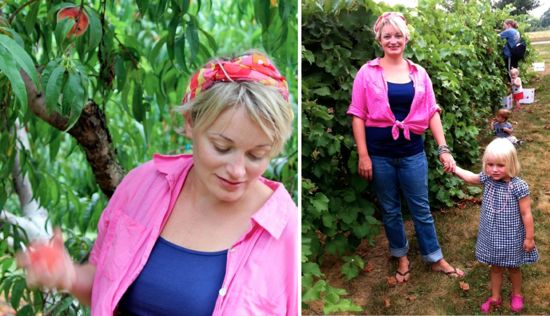 What I like about this: Color! The pink draws the eye up. Plus the blue on blue helps make one long line.
What I'll do differently: Cuffing the pants makes short girls look even shorter. The top helps define my waist but it's too big.
Pink shirt: Goodwill | Tank top: Old Navy | Jeans: Target | Flip Flops: Pakistan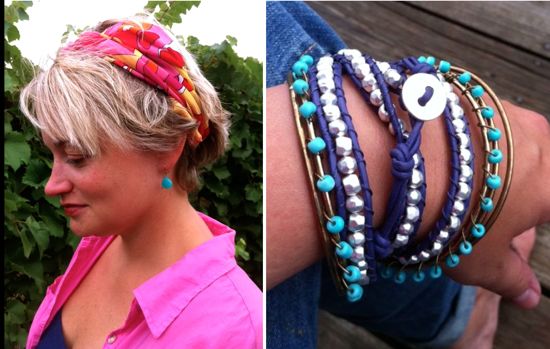 Rebecca and I are working to start a scarf trend. I first wore this on my wrist but I've decided that even though my hair is short it could use more bling.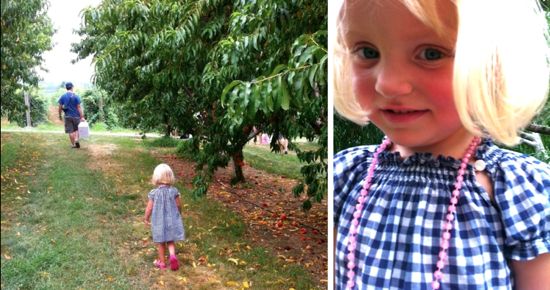 Caroline is wearing her adorable Mabo dress. Too bad my Kool-Aid trick won't get my hair as blonde as hers.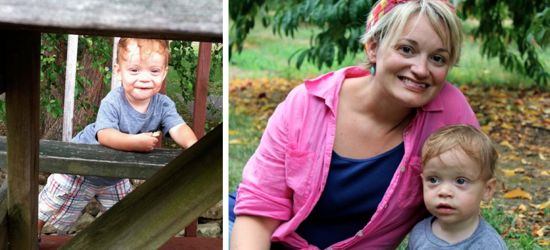 Henry's T-shirt is from Louisville Originals and the shorts are hand-me-downs.
0