You already know your slow cooker is a miracle worker, but did you know it's also a secret weapon for healthy meal planning? Not only can you prep slow-cooker meals ahead of time and use it to make a plethora of healthy meals, you can also use your Crock-Pot to create several delicious breakfasts, lunches and dinners for the week—without ever eating the same meal twice.
5-Day Slow Cooker Meal Plan
I like to do this with either pork shoulder, a.k.a. pork butt or Boston butt (this basically turns into pulled pork as it's cooking) or pork tenderloin (a leaner option that you'll have to slice as you use it throughout the week), but you could also try it with chicken thighs or beef roast or short ribs. Simply prep everything Sunday night, start your slow-cooker when you leave Monday morning, and Monday night your first meal is practically done when you get home.
No-Fail Slow-Cooker Meat Recipe
Adapted from Melissa D'Arabian's recipe
Ingredients:
2 to 2 1/2 pounds meat (I like pork shoulder or tenderloin, but you can use chicken or turkey breasts/thighs, or beef roast or short ribs)
1/2 tablespoon salt
2 teaspoons black pepper
1/2 onion, sliced
2 garlic cloves
1/4 cup white wine
Seasoning variations:
SWEET
1/4 cup cola or root beer + 1 tablespoon honey + 2 teaspoons freshly grated ginger + 2 tablespoons hoisin sauce
SPICY
1/4 cup beer + 2 teaspoons chili powder + 2 teaspoons cumin + 1 tablespoon Sriracha
SAVORY
1/4 cup balsamic vinegar + 2 sprigs fresh rosemary + 1 teaspoon dried oregano + 2 tablespoons lemon juice
Directions:
Heat oil in a large pan and sear pork until browned on all sides. Place in slow cooker along with spices and liquid. Add onions and garlic. Cook until meat easily pulls apart with a fork, about 3 1/2 hours on high or 6 hours on low.
Turn off the slow cooker and transfer the pork to a platter. Use two forks to shred the meat. When leftover meat cools, refrigerate in tightly sealed glass containers for the week. Meat will keep for 5-6 days if stored properly.
Day 1: Sandwiches + Wraps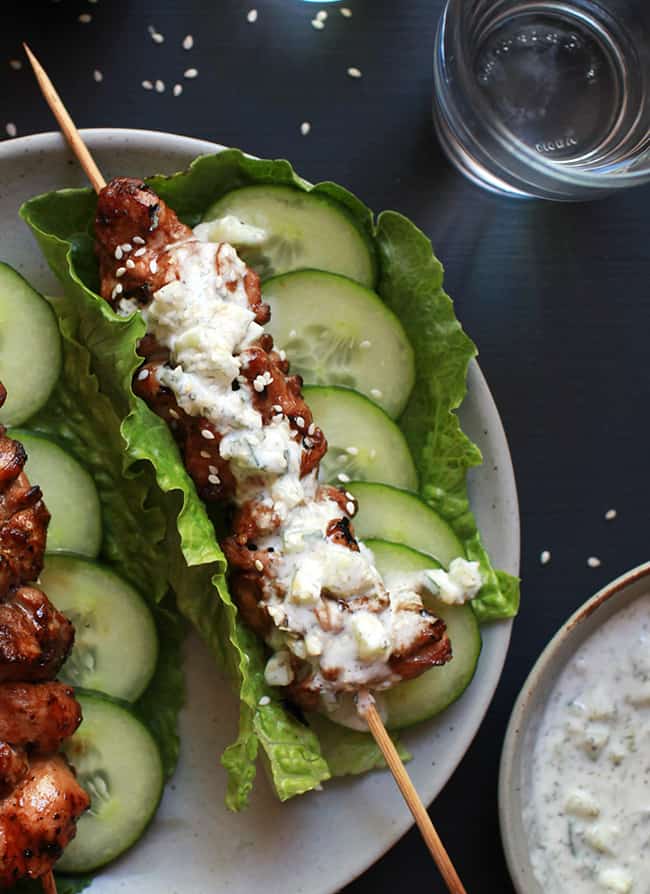 Right when the pork, chicken or beef is done in the Crock-Pot, make up some sandwiches or wraps inspired by one of these recipes: Slaw-Topped Pulled Pork Sandwiches | Lettuce Wraps with Dairy-Free Pesto | Lettuce Wraps with Tzatziki (pictured) | Short Rib Lettuce Wraps | Philly Cheesesteak Wraps
Day 2: Eggs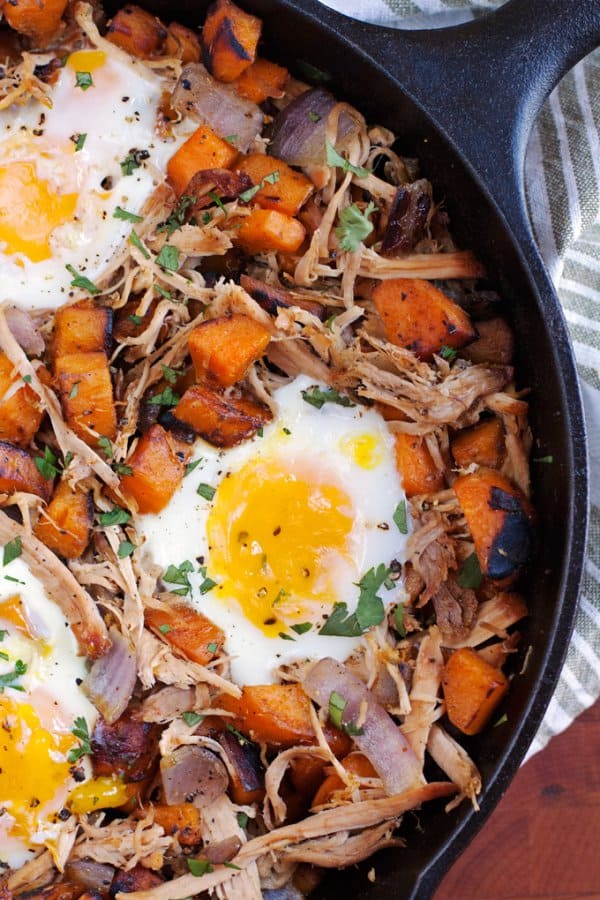 Make it a BFD (breakfast for dinner) night with one of these easy egg dishes: Pulled Pork Breakfast Egg Skillet | Low-Carb Southwestern Egg Casserole | Leftover Pulled Pork with a Fried Egg | Pulled Pork Breakfast Sandwich with Egg | Pulled Pork Scramble (pictured) | Spicy Scrambled Eggs
Day 3: Salad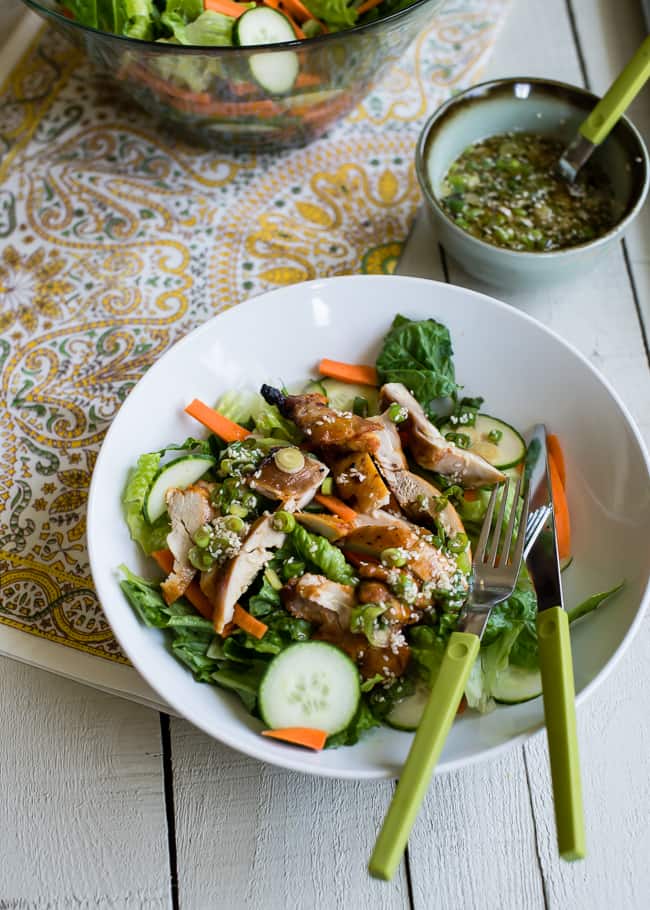 Use your leftovers to add protein to a colorful salad. Some of our favorites that lend themselves to straight-out-of-the-fridge chicken, turkey, beef or pork: Island Pork Tenderloin Salad | Cellophane Noodle Salad with Pork | Chopped Kale Salad with Leftover Turkey | Sweet + Spicy Sriracha Chicken Salad (pictured) | Jalapeño Lime Chicken Salad | Fajita Salad
Day 4: Fajitas + Tacos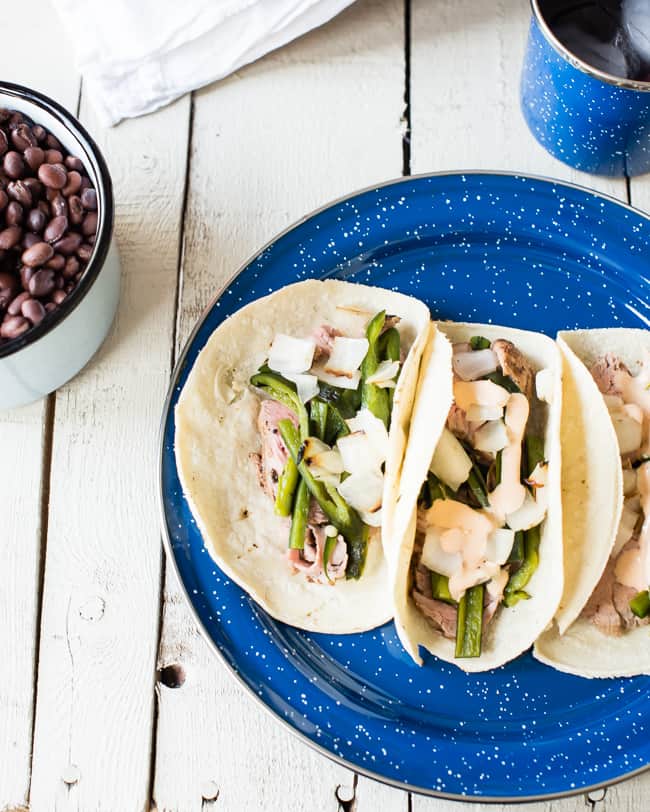 This couldn't be easier! Simply pick a taco or fajita recipe you like, and sub in your leftover meat. (Or get really crazy and make nachos for dinner—which I've totally done.) Austin-Style Breakfast Tacos | Pork Tenderloin Tacos with Chipotle Cream (pictured) | Crock-Pot Beef Fajitas | Pulled Chicken Tacos with Avocado | Korean BBQ Beef Tacos
Day 5: Casserole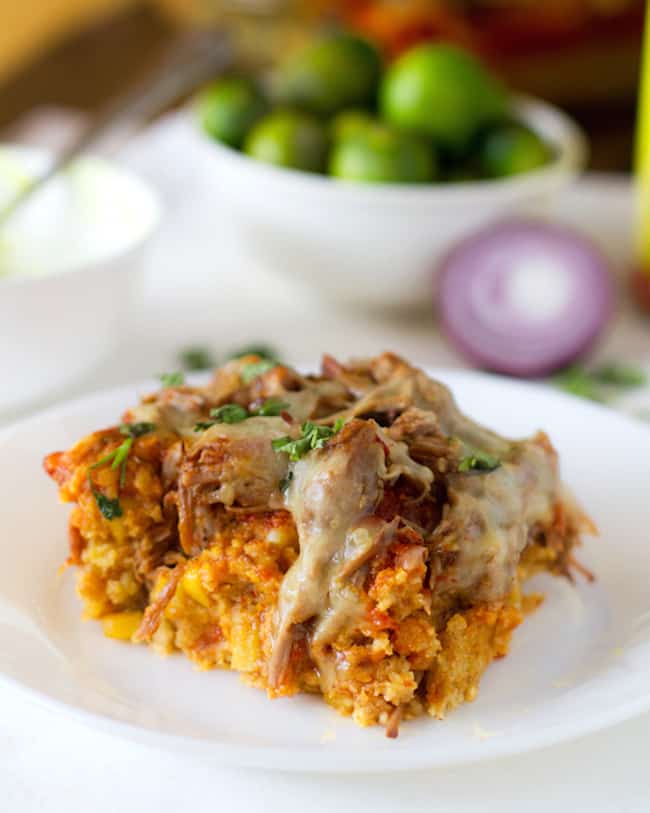 You'll be nearing the end of the leftover train on day 5, so put the remainder of the meat to use in an easy casserole like one of these: Pulled Pork Shepherd's Pie | Carnitas Tamale Pie (pictured) | White Cheese and Chicken Lasagna | Easy Chicken Enchilada Casserole | Fiesta Quinoa Casserole
What are your go-to slow-cooker recipes to get you through the week?
12