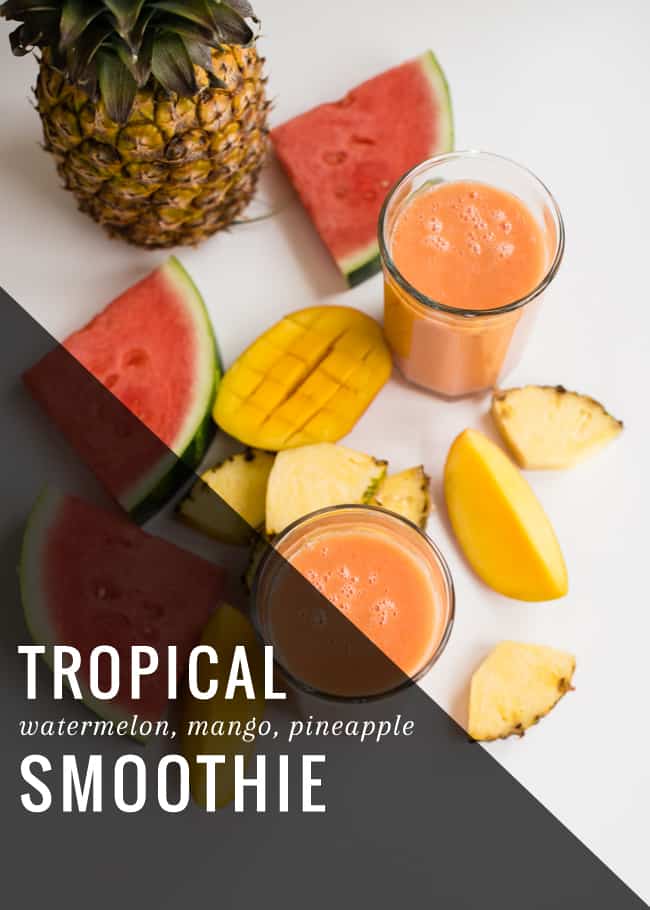 Now it officially feels like summer. The 4th of July has come and gone. The farmers markets are chock-full of delicious produce. It's melon season – time for a watermelon smoothie!
Watermelon is full of lycopene. You've probably heard of lycopene before – it's a carotenoid phytonutrient found in red fruits and veggies like tomatoes and watermelon. Lycopene has antioxidant properties that can help prevent cancer and cardiovascular disease, as well as having anti-inflammatory properties. Plus, it's refreshing and delicious.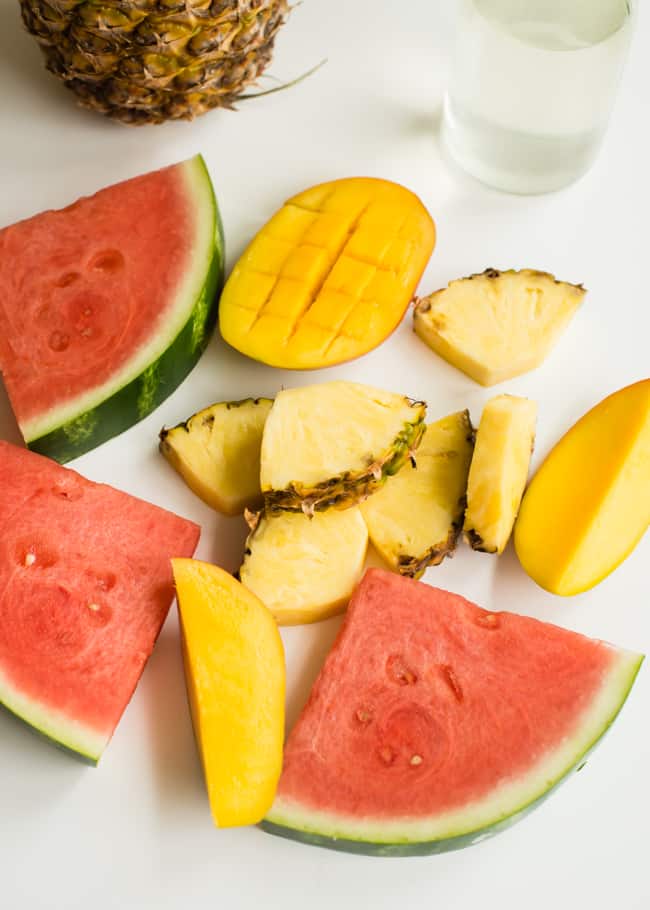 This watermelon smoothie also contains pineapple, which is high in Vitamin C, bromelain, and can help with bloating and digestion. It also has anti-inflammatory benefits. I added mango for a good hit of beta carotene, Vitamin C, B vitamins, and dietary fiber. They also add more natural sweetness to this smoothie.
Watermelon is great for rehydrating, but so is coconut water, especially if you've been out in the summer heat. Coconut water contains moderate amounts of potassium, iron, calcium, and Vitamin C. It is also naturally sweet. This whole smoothie is, in fact, very sweet. You can think of it more as a dessert smoothie with health benefits, if you like. (P.S., it also makes pretty fantastic popsicles.)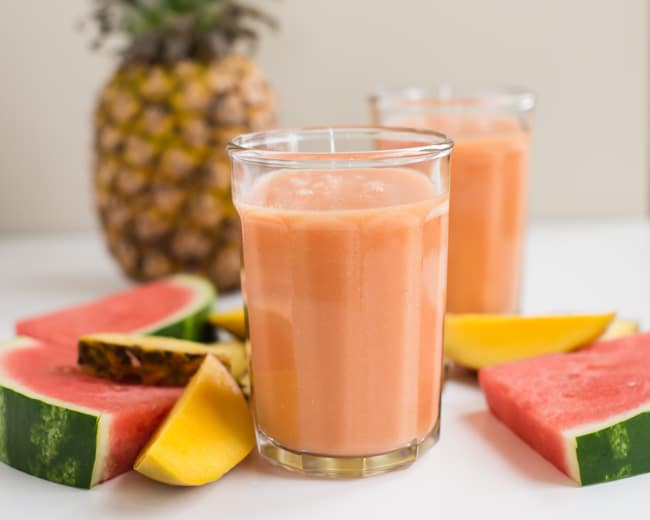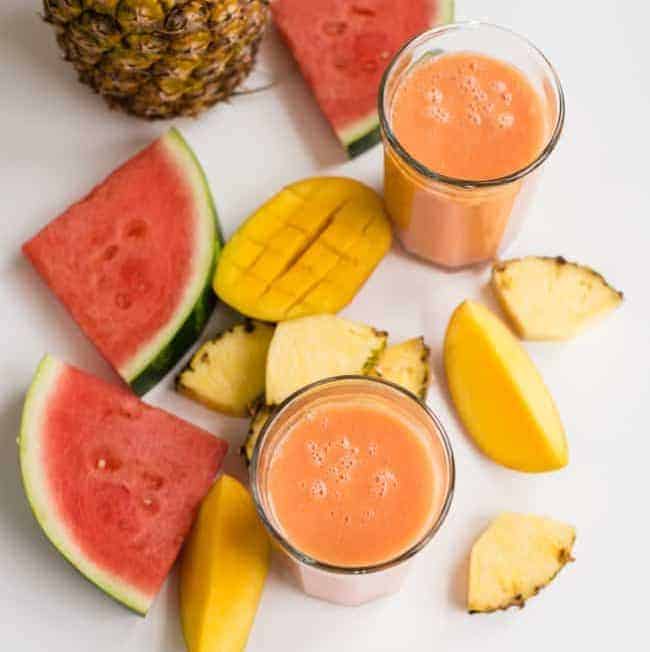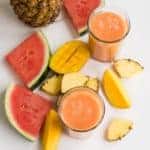 Print Recipe
Hydrating Tropical Dessert Smoothie
Cool off with this sweet, refreshing tropical smoothie made with watermelon, mango, pineapple, and coconut water.
Ingredients
1

cup

coconut water

4

cups

cubed

seeded watermelon

2

cups

cubed fresh or frozen pineapple

2

cups

cubed fresh or frozen mango

Ice

if needed
Instructions
Place everything in blender and puree until smooth. Drink immediately, or store in fridge for up to 2-3 days.
What's your favorite summer cool-down drink?
81