Now it officially feels like summer. The 4th of July has arrived, and the farmers markets are chock-full of delicious produce. It's melon season, which means it's high time for a watermelon smoothie!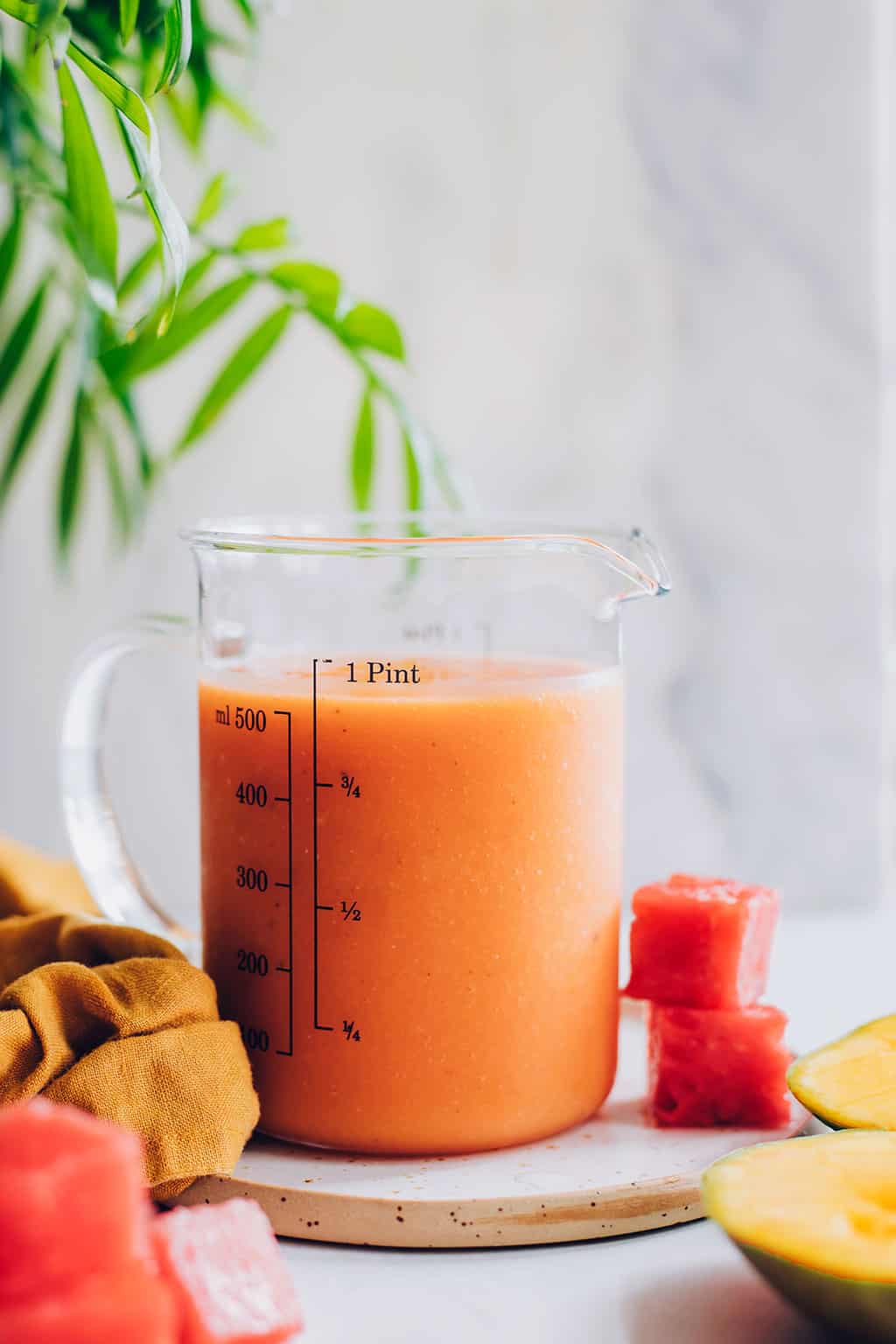 Watermelon is full of lycopene. You've probably heard of lycopene before - it's a carotenoid phytonutrient found in red fruits and veggies like tomatoes and watermelon - and it's a potent antioxidant.
Lycopene has anti-inflammatory properties that can help prevent cancer and cardiovascular disease, as well as having anti-inflammatory properties. Plus, it's refreshing and delicious.
Coconut Water Smoothie Recipe with Watermelon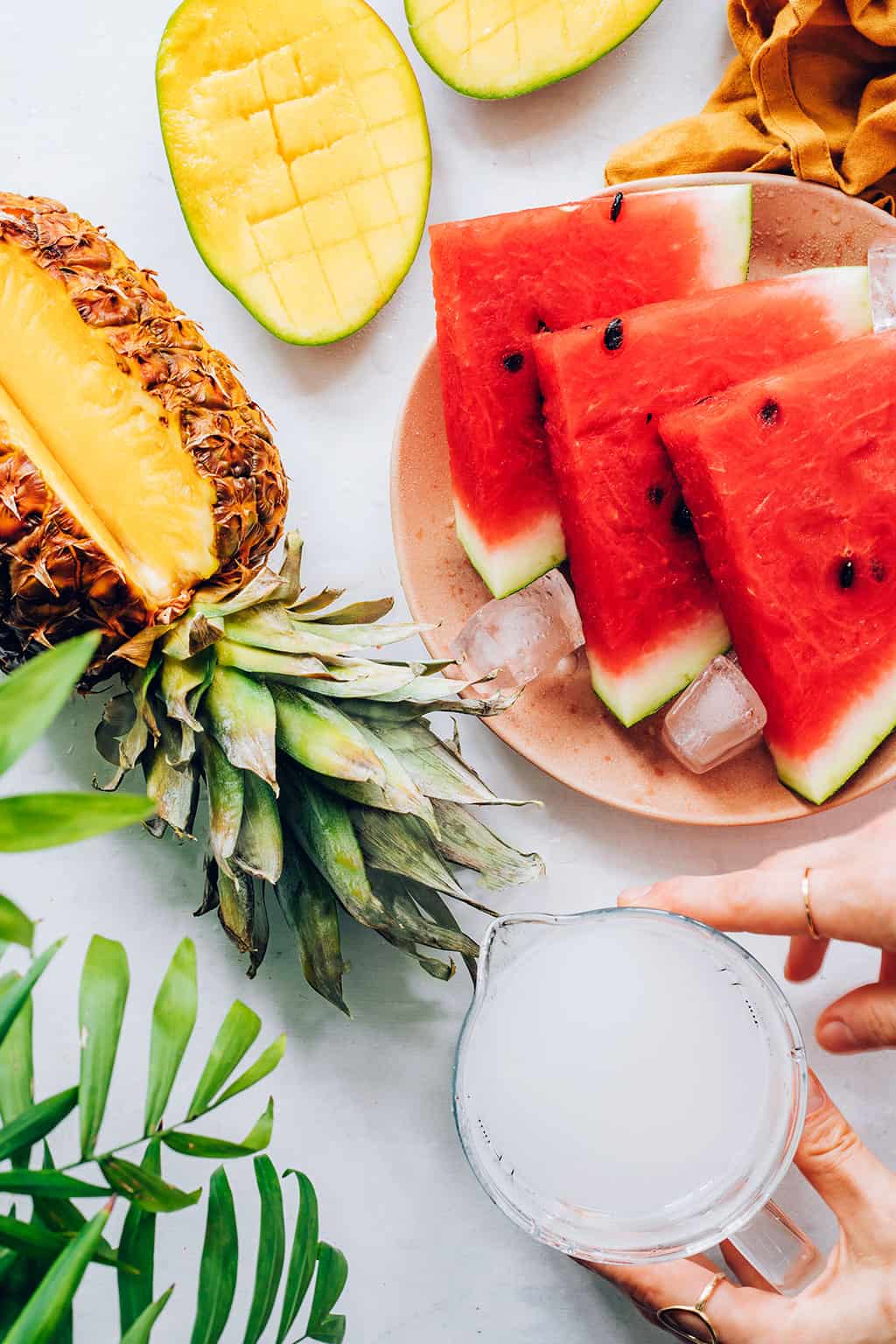 This watermelon smoothie also contains pineapple, which is high in vitamin C, bromelain, and can help with bloating and digestion thanks to a plethora of digestive enzymes. It's loaded with beneficial nutrients and is said to have anti-inflammatory benefits.
Last but not least, studies show that children who ate pineapples had a significantly lower risk of both viral and bacterial infections. They also had close to four times more disease-fighting white blood cells (granulocytes) than other groups. So, load up on as much pineapple as you like!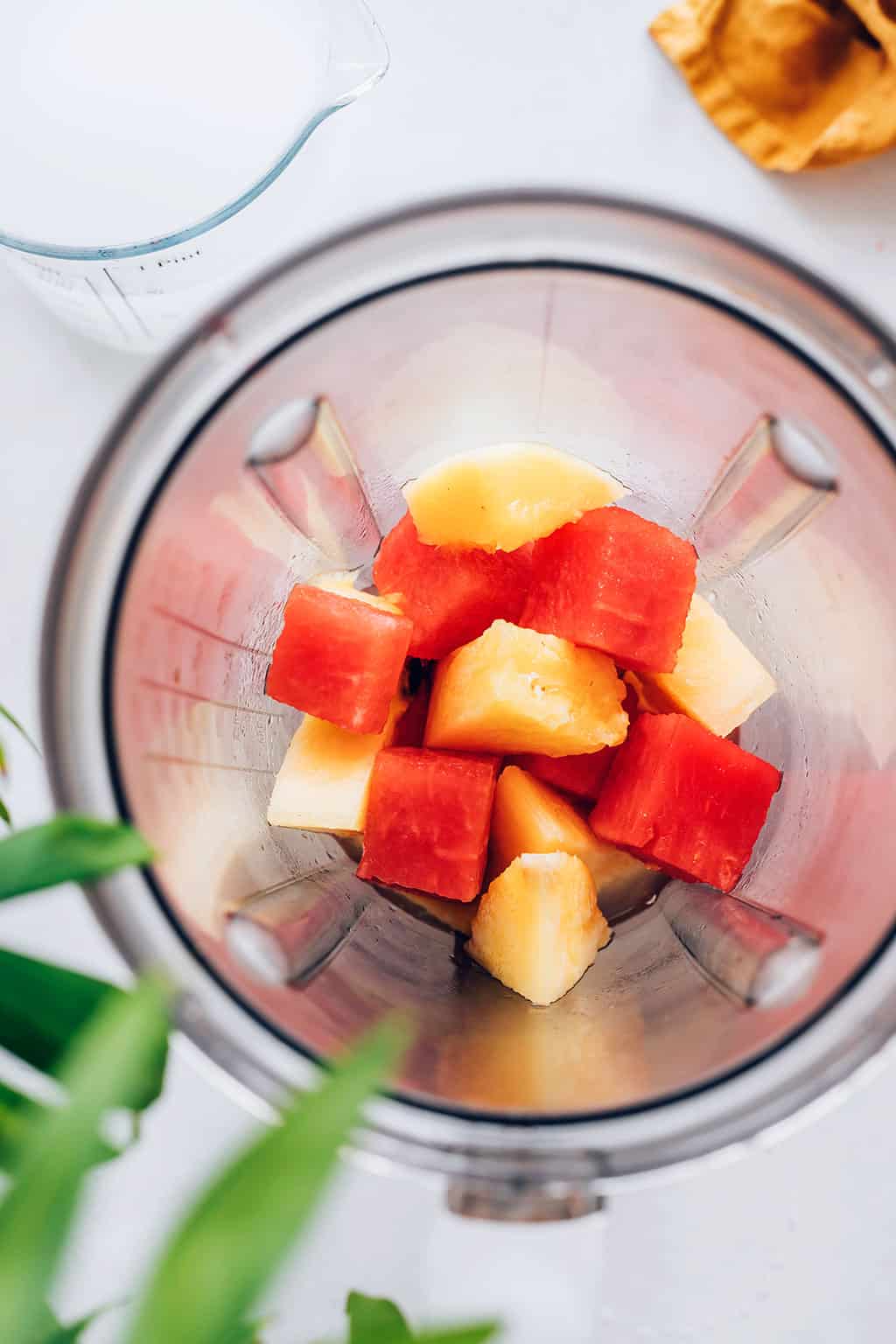 I added mango for a good hit of vitamins, minerals and dietary fiber. Mangoes are a low-calorie fruit that is high in vitamins A and C as well as folate, B6, iron, calcium, zinc and vitamin E. Mangoes are also a good source of antioxidants and phytochemicals like gallotannins and mangiferin that are said to have cancer fighting properties.
Because mangoes aren't insanely sweet, they're a great addition to this smoothie because they don't send the sweetness through the roof. They also add more natural sweetness to this smoothie and give it a creamier consistency.
Watermelon is great for rehydrating, but I prefer coconut water even more, especially if you've been out in the humid summer heat. Coconut water contains moderate amounts of potassium, iron, calcium, and vitamin C.
And it's helpful at replenishing electrolytes lost from sweat. It's so good for the blood that rumor has it it was used to rehydrate soldiers during World War II when the plasma needed for transfusions was scarce. Although, take that with a grain of salt!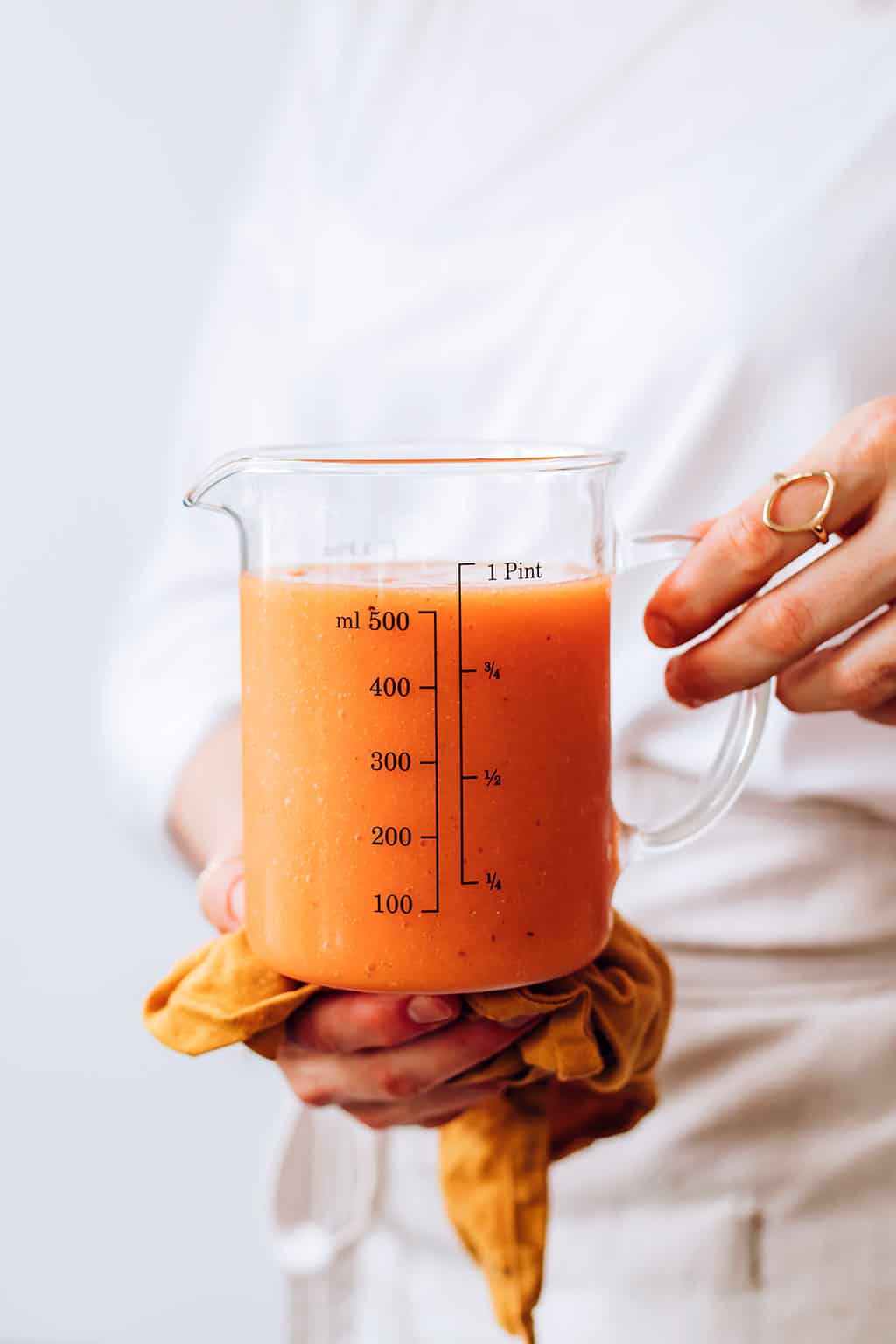 Because the smoothie uses coconut water, which is naturally sweet, and a laundry list of high-sugar fruits, it's naturally going to be very, very sweet. You can think of it more as a dessert smoothie with health benefits, if you like. (P.S., it also makes pretty fantastic popsicles.)
I'll often add a pinch of cinnamon on top to help prevent blood sugar spikes and the resulting sugar crash. And I definitely wouldn't drink this in the morning without a bit of protein and fiber to go along with it.
What's your favorite summer cool-down drink?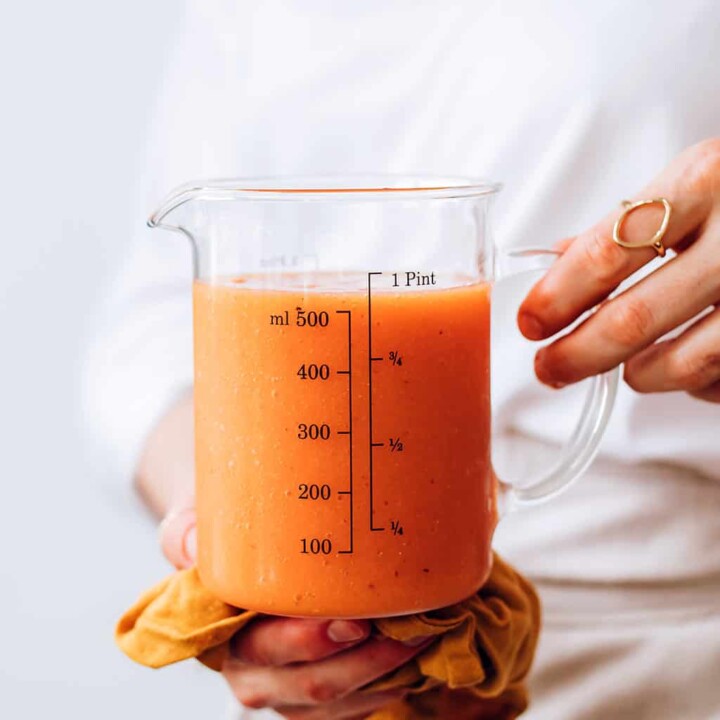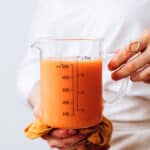 Print Recipe
Hydrating Tropical Dessert Smoothie
Cool off with this sweet, refreshing tropical smoothie made with watermelon, mango, pineapple, and coconut water.
Ingredients
1

cup

coconut water

4

cups

cubed

seeded watermelon

2

cups

cubed fresh or frozen pineapple

2

cups

cubed fresh or frozen mango

Ice

if needed
Instructions
Place everything in blender and puree until smooth. Drink immediately, or store in fridge for up to 2-3 days.
Notes
Store leftovers in the refrigerator for up to 48 hours.
Photos by Ana-Maria Stanciu
183