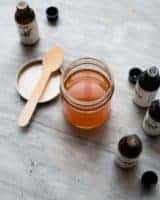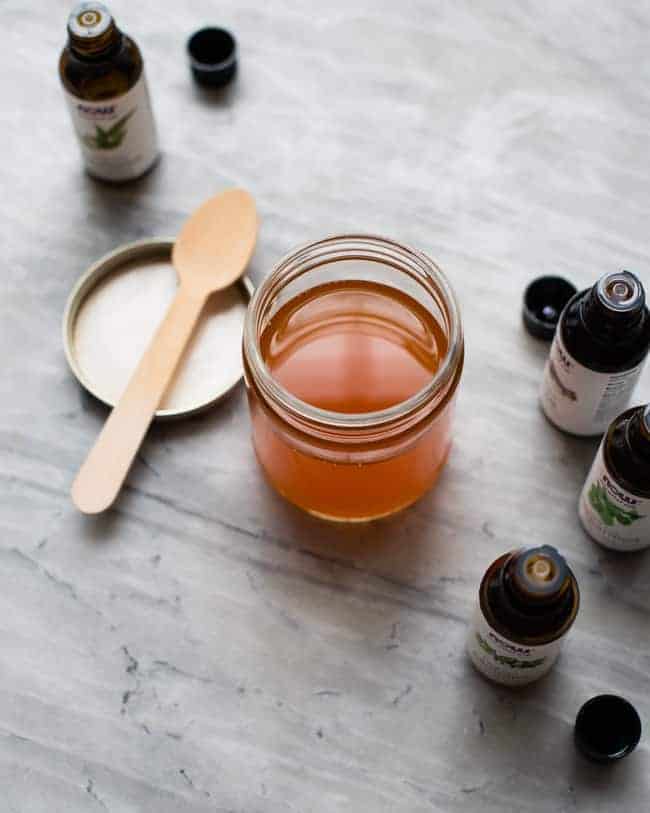 DIY Sore Muscle Rub
Ingredients
2 ounces coconut oil
1 ounce almond or olive oil
1 teaspoon ground ginger
1/2 teaspoon ground cayenne
1/2 ounce beeswax (white or yellow), chopped
2 ounces shea butter
5-10 drops each: eucalyptus, peppermint, camphor, and clove essential oils
Equipment needed: glass measuring cup, saucepan, fine mesh strainer, cheesecloth, 8 ounce glass jar with lid
Instructions
Gently heat coconut and olive oils in a glass measuring cup or jar in the microwave or place it in a small pan or simmering water.
Add the ground ginger and cayenne. Let stand for 30-60 minutes in a warm place.
Place the the beeswax into a measuring cup and set into a pan of simmering water. Allow to melt. Be careful as the wax will be very, very hot after it melts. Add the shea butter and stir until melted. Keep warm.
Strain the cayenne and ginger infused oil through cheesecloth set over a mesh strainer into the measuring cup with the beeswax and shea butter. (Warm the oil again if it's too thick to strain.)
Stir well. Remove from heat and let cool slightly before adding the essential oils. Stir gently until combined.
Transfer to a jar with a tight-fitting lid. Let cool completely before using. To use remove a small amount from the jar and place in palms to melt the balm. Rub onto sore area in a circular motion. The skin will become red and feel warm to the touch. (See notes below.)
Will keep for several months. Use as often as needed.
Notes
Do not use on children because it could cause skin irritation. Test on a small area of skin before using. If rub creates extreme irritation, wash with water and soap. Wash hands well after applying and be careful not to get it onto mucous membranes. Do not use on broken or irritated skin.
Recipe by Hello Glow at https://helloglow.co/soothe-sore-muscles-diy-achy-muscle-rub/