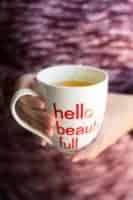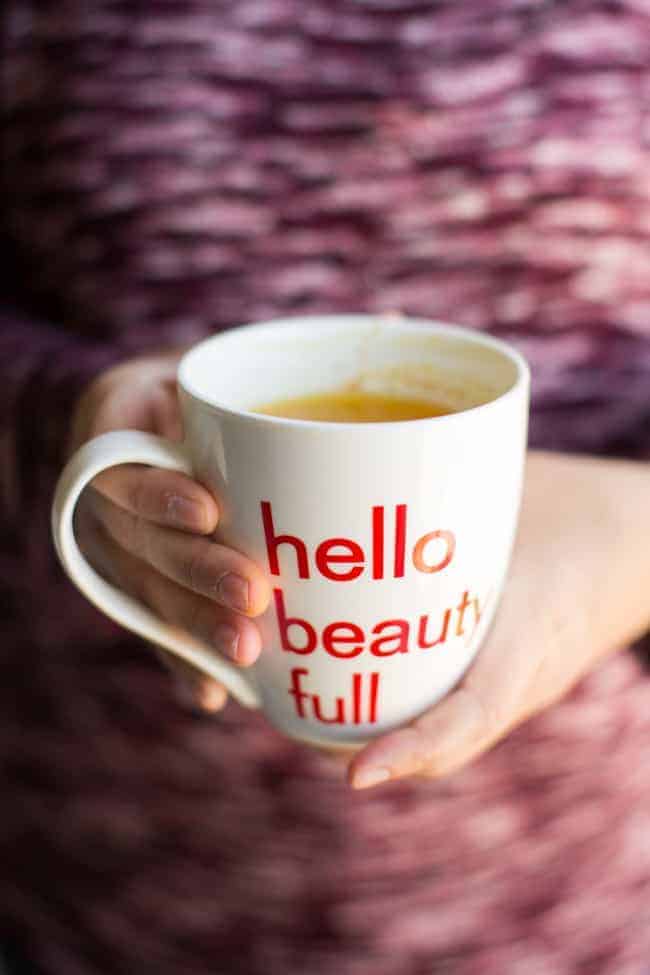 Soothing Honey Spice Throat Tea
Yield 8 oz
Ingredients
1 cup hot water
1/2 teaspoon turmeric
1 teaspoon cinnamon
1 teaspoon ginger
Juice of 1/2 lemon
1-2 tablespoons honey
1/2 teaspoon salt
Instructions
Add all ingredients except honey to your favorite comforting mug.
Pour water that's just short of boiling over ingredients. You can also use warmed non-dairy milk if you prefer.
Stir thoroughly to dissolve ingredients.
Add in honey to taste and stir again. Keep stirring as you drink because the cinnamon and ginger tend to settle at the bottom.
Recipe by Hello Glow at https://helloglow.co/soothing-honey-spice-throat-tea/