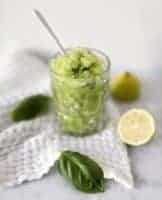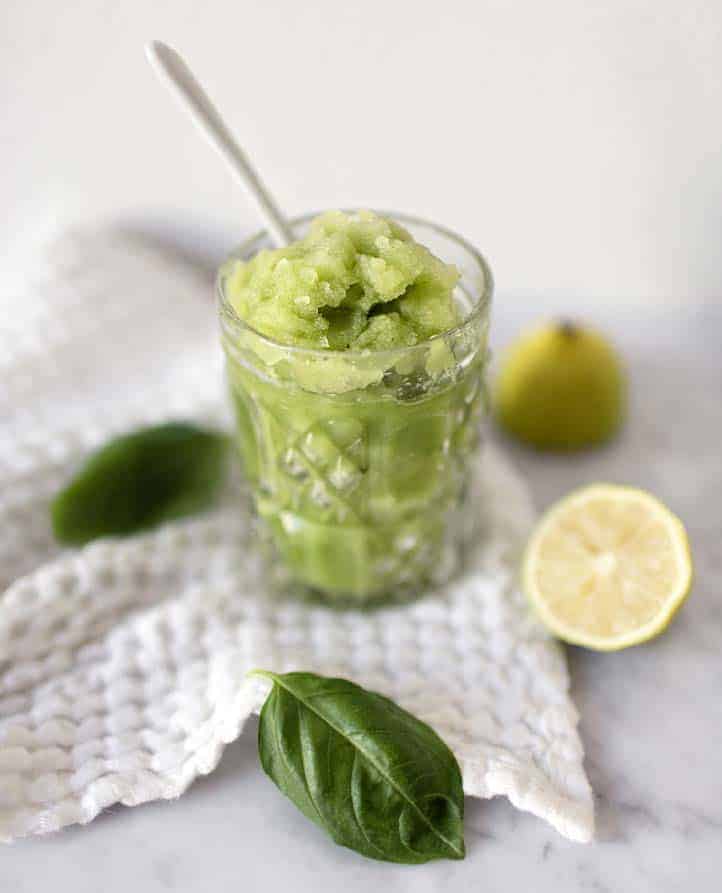 Spa Slush
Yield 2 servings
Reprinted by arrangement with Avery Books, a member of Penguin Group (USA) LLC, A Penguin Random House Company. Copyright © Virpi Mikkonen and Tuulia Talvio, 2016.
Ingredients
3 cucumbers, peeled, seeded, and frozen
1 green apple, cored, sliced, and frozen
Juice of 1 lime
3 fresh basil leaves
A splash of coconut syrup or other sweetener, optional
Instructions
Combine the cucumbers, apple slices, lime juice, and basil in a blender. Blend until the mixture is a smooth slush. Add sweetener, if desired. Serve and enjoy!
Notes
Note! You can also make the slush from non-frozen cucumber and apples by blending all the ingredients in a blender and then running the mixture in an ice cream maker for about 15 minutes.
Recipe by Hello Glow at https://helloglow.co/spa-slush/