It's summer, and we all know we should be wearing sunscreen every day. It's easy to forget to slather on, I know, but you don't want to end up looking like a leather saddle by the end of summer. This SPF coconut body oil uses the natural sunscreen protection in oil and extracts to combine moisturizer and sunscreen in one step. Add your favorite essential oils and you can skip the perfume, too!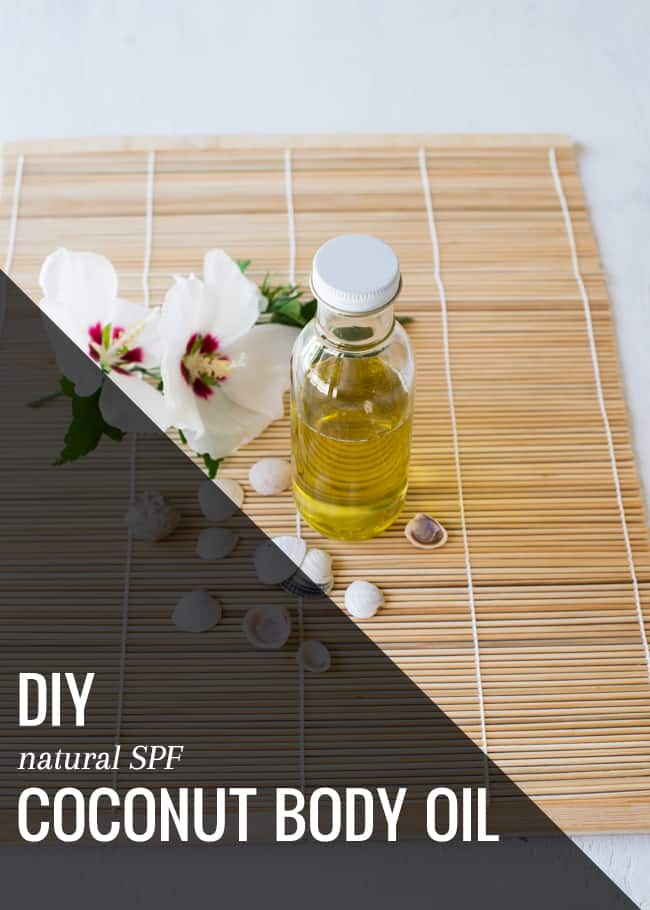 Body oil is especially nice to use in the summer. Apply after you shower and it quickly absorbs into the skin without feeling heavy or cakey like lotion. To make a moisturizing body oil, start with a base of coconut or almond oil (SPF of between 5-8) and add in avocado oil (natural SPF of 15). This body oil gives you basic summer protection, nice when wearing tank tops and shorts, but shouldn't be used in place of sunscreen.
To bump up your body oil SPF, add red raspberry seed oil or carrot seed oil. Both have naturally very high SPFs because the vitamin A, vitamin E and fatty acids they contain are at just the right balance to protect against UV rays. Red raspberry seed oil has a natural SPF of around 30 and carrot seed oil provides SPF 40 protection.
Natural SPF Coconut Body Oil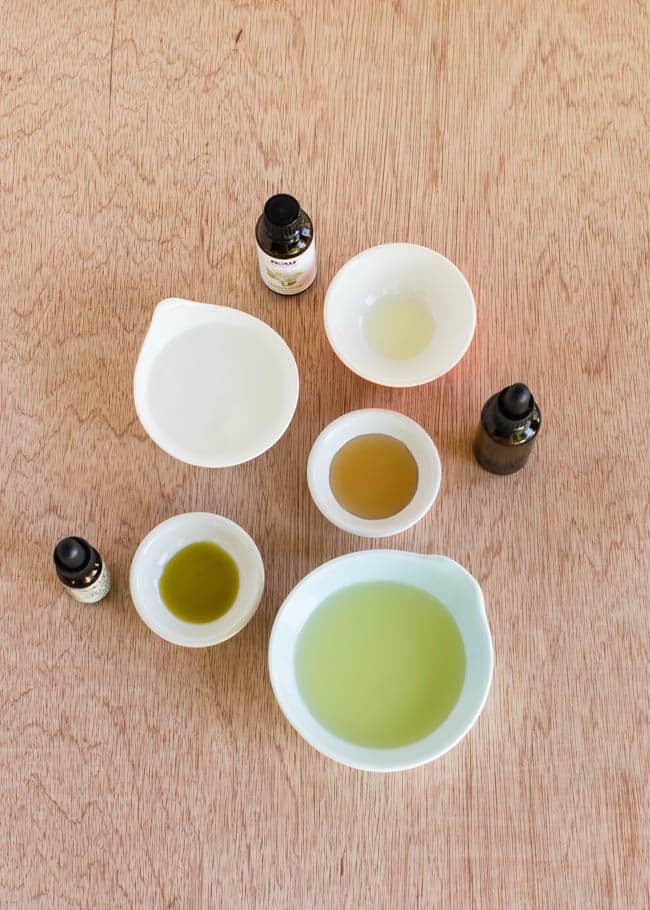 Vanilla and jasmine are classic summer scents, but you can pick your favorites. Lavender or a floral scent (like rose) would be also perfect!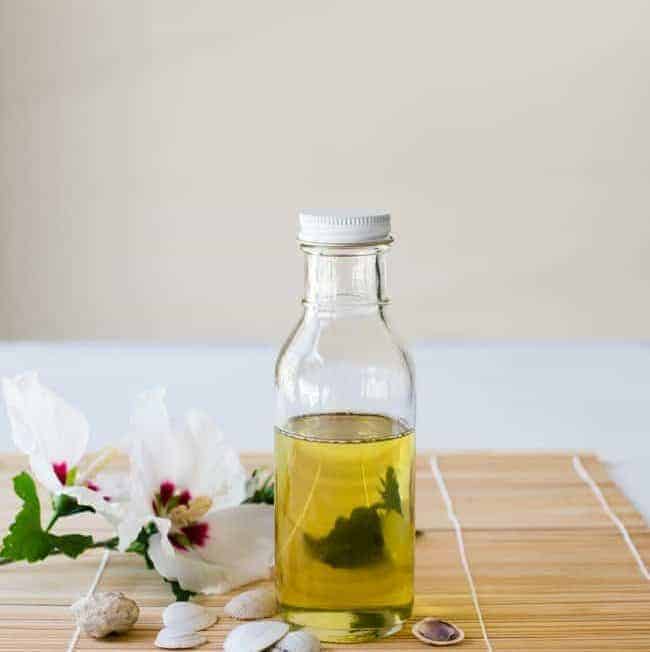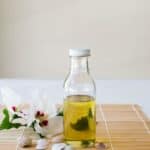 Print
Natural SPF Coconut Body Oil
Combine moisturizer and sunscreen in one easy step with this DIY SPF coconut body oil.
Instructions
Melt coconut oil and avocado oil together over low heat. Let cool briefly.

Add essential oils and carrot seed or red raspberry seed oil.

Stir to combine and transfer to jar with lid.
Notes
Store body oil in a cool, dark cabinet and it should last up to a year.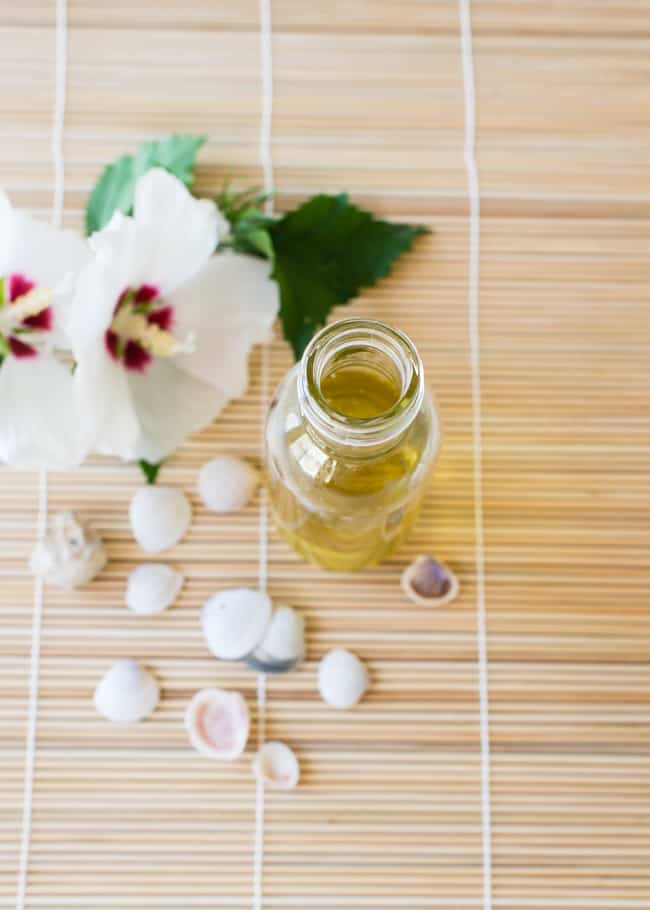 Photos by Lindsey Rose Johnson
62