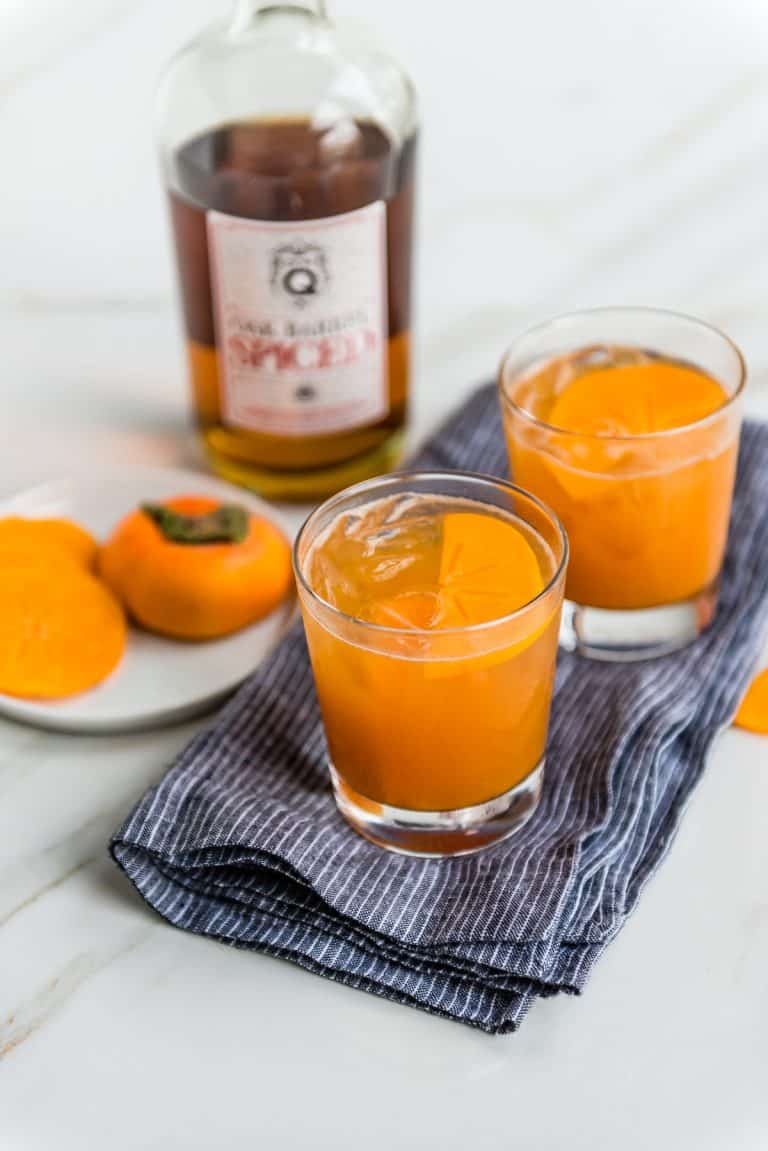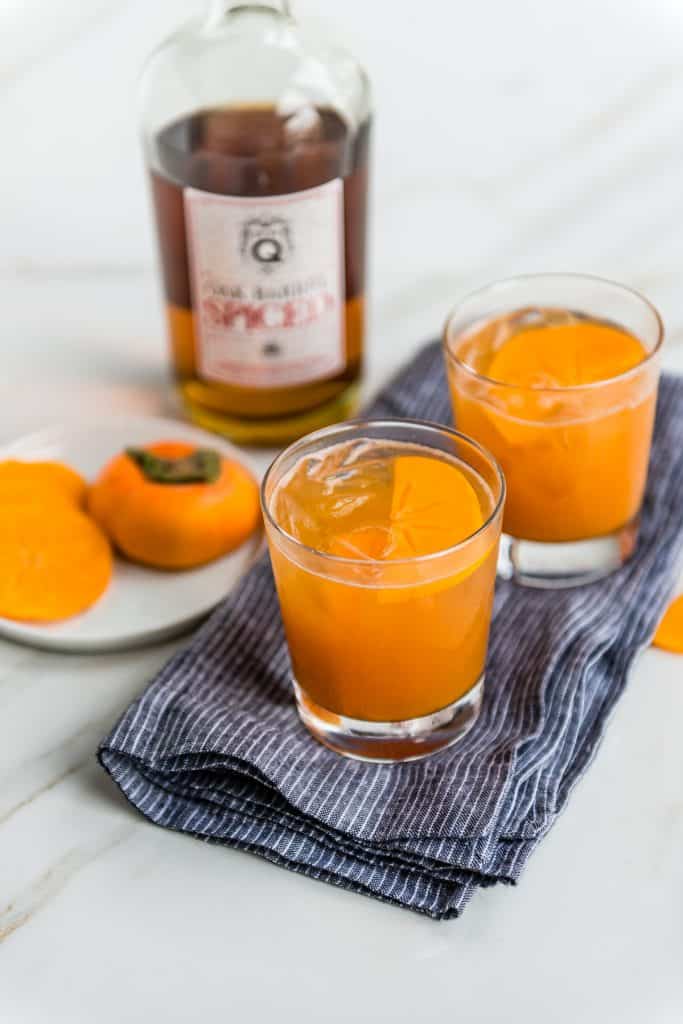 Rum is kind of my go-to when making cocktails. I love the smooth, sweet flavor it lends. We are partnering with Don Q, purveyor of world renown aged Puerto Rican rums for this Persimmmon Spiced Rum Old Fashioned.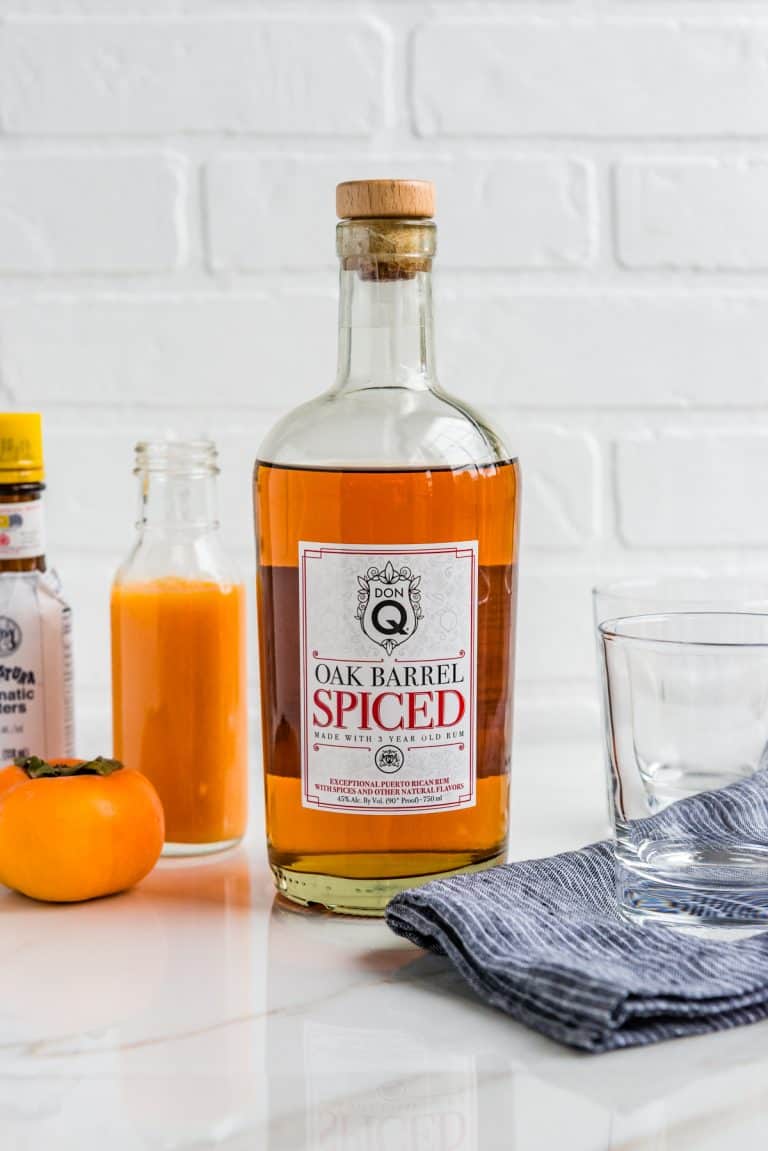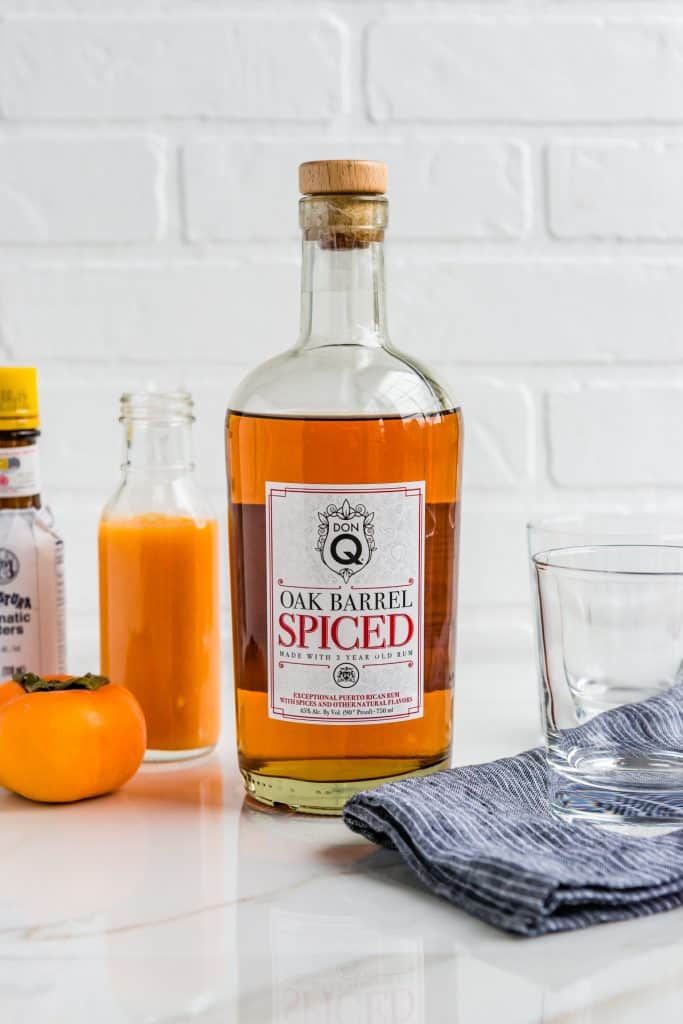 Don Q rum is the award-winning flagship product from Destilería Serrallés based in Ponce, Puerto Rico, the birthplace of Puerto Rican rum. This family-owned business is one of America's oldest, dating back to 1865. Destilería Serrallés is one of the most environmentally responsible and greenest distilleries in the industry. Waste water is not dumped into the ocean like other distilleries around the world. Destilería Serrallés has also partnered with the Surfrider Foundation, a grassroots non-profit environmental organization that works to protect and preserve the world's oceans, waves, and beaches. With attention and dedication to energy return and useful post-production materials, the island, its people and wildlife reap the benefits.
This cocktail captures the spirit of fall and the tropics in a glass. I've combined persimmon with Don Q Spiced Rum for an exceptional libation. Persimmons are sweet and perfumy. It's hard to describe their flavor precisely if you haven't tasted it before. They're just…delicious. And they work very well in cocktails. I've used both sliced and pureed persimmon in cocktails before, but for this Spiced Rum Old Fashioned, I decided to use the puree because muddling it in a glass is a bit messy and requires a shaker with strainer. The puree is easier and what's more, you can keep it in the freezer in single serving portions – an ice cube tray works great for that. (More in my notes under the recipe.)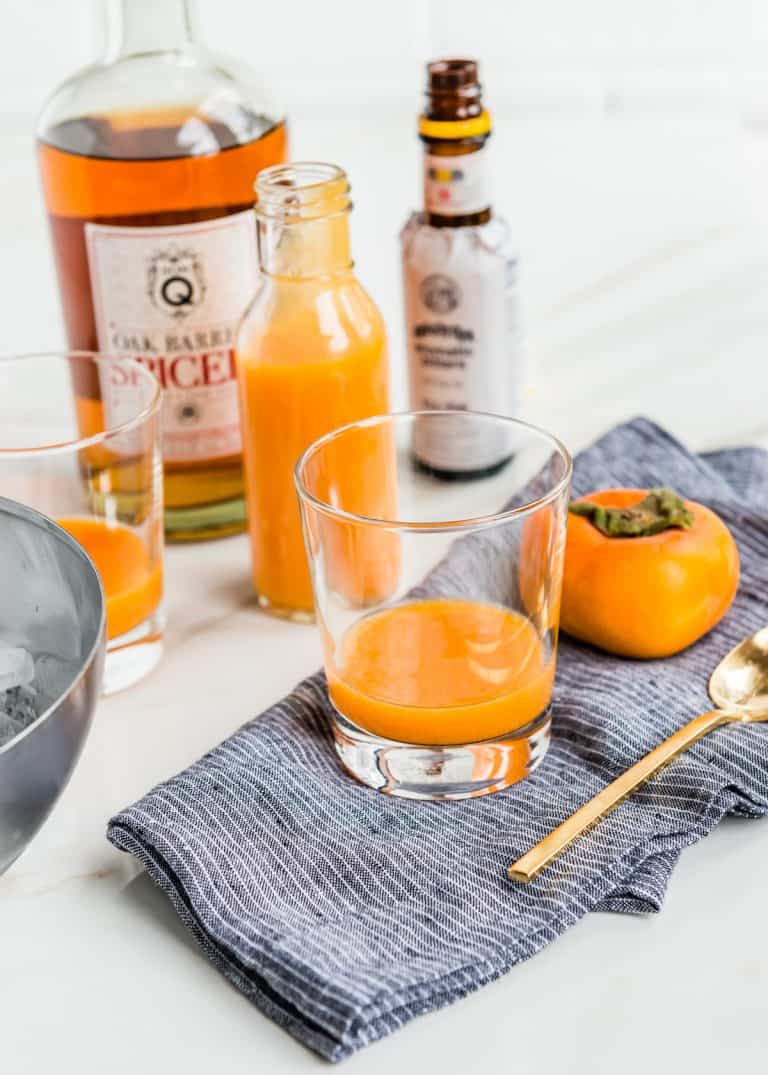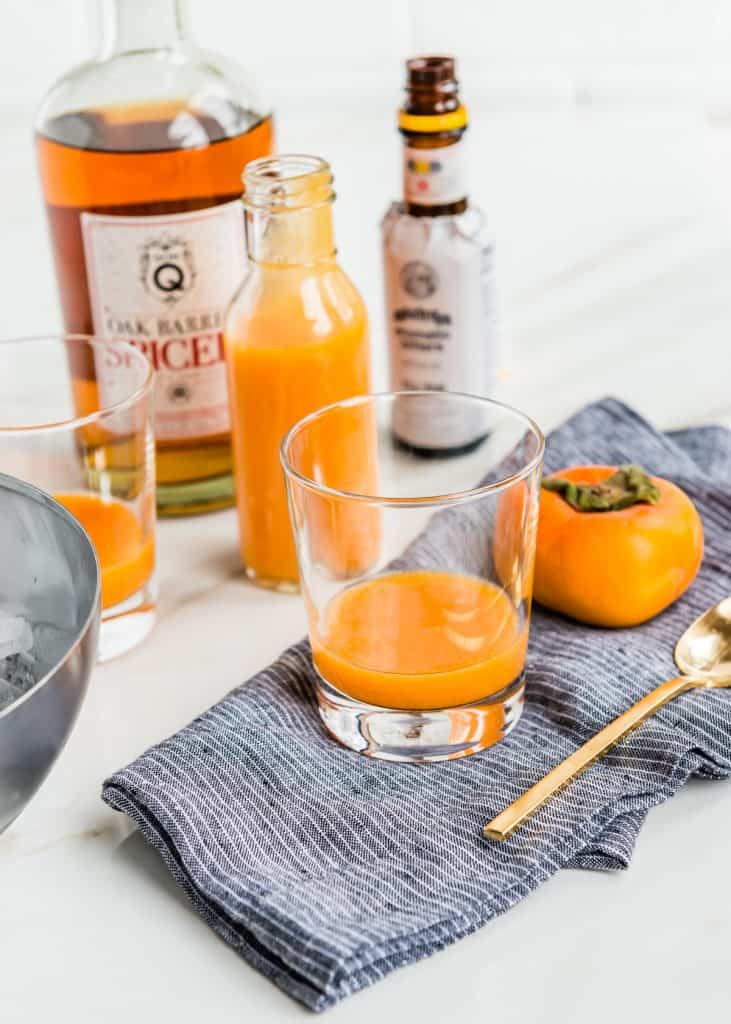 If you haven't had the chance to try persimmon before, now is the perfect time–it's not in season very long! You can find it at most fruit markets or specialty grocers. Because the persimmon is pretty sweet on its own, I don't typically add too much extra sweetener. We don't want it to be too overpowering. The few dashes of Angostura bitters balance out the sweetness. And then we get to the rum. Oh, the rum! This rum is good. I like rum quite a lot, but I've never had one quite like Don Q Oak Barrel Spiced Rum.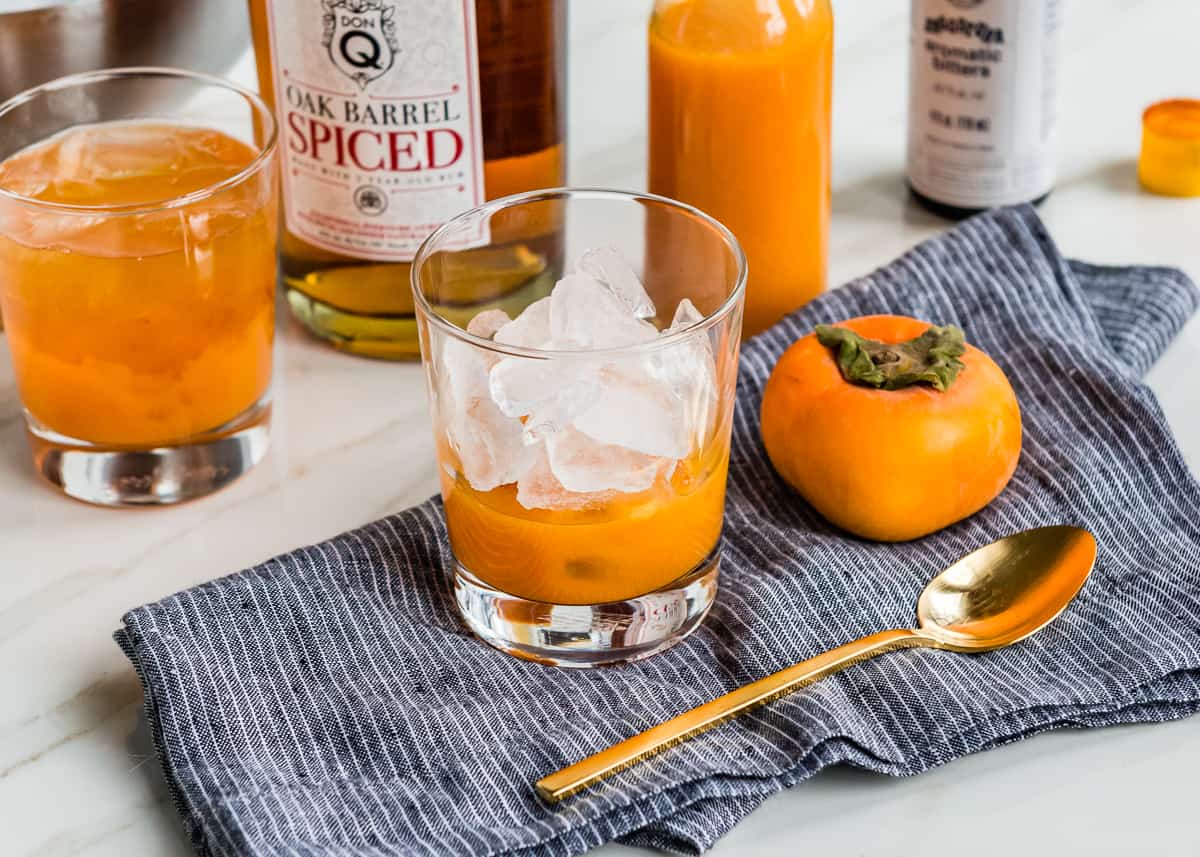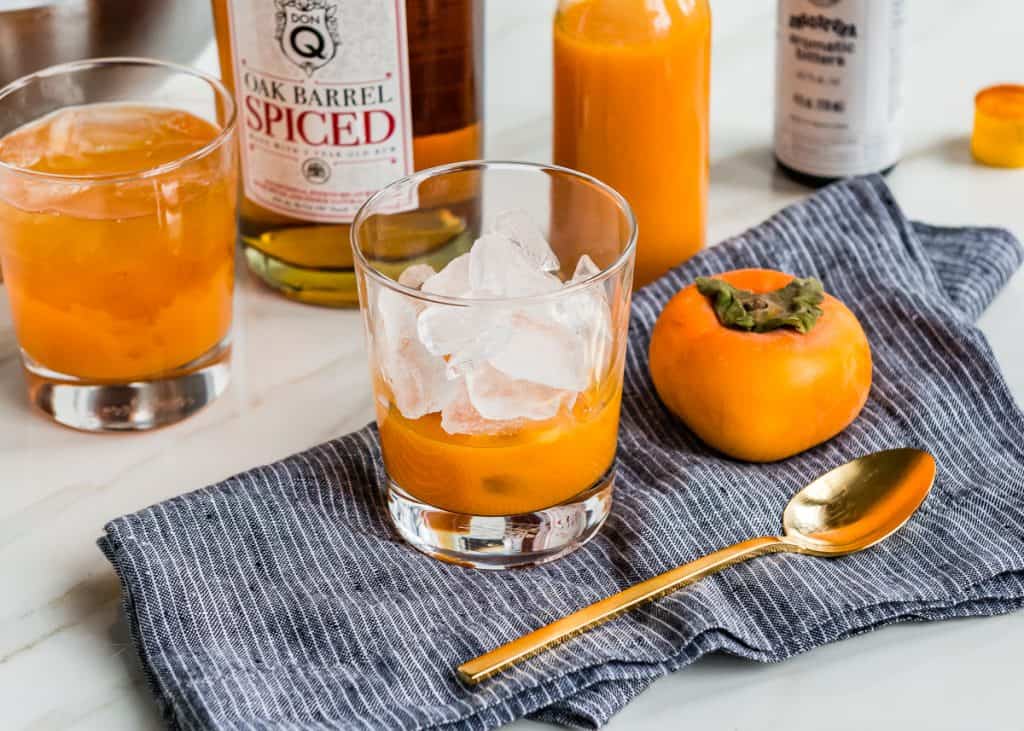 Traditionally an Old Fashioned is made with whiskey, but the flavor of the Don Q Spiced Rum having been aged in oak barrels adds exceptional flavor, and I'm not sure I'll ever make an Old Fashioned with whiskey again! It's really smooth and flavorful on its own, but it takes rum cocktails to the next level.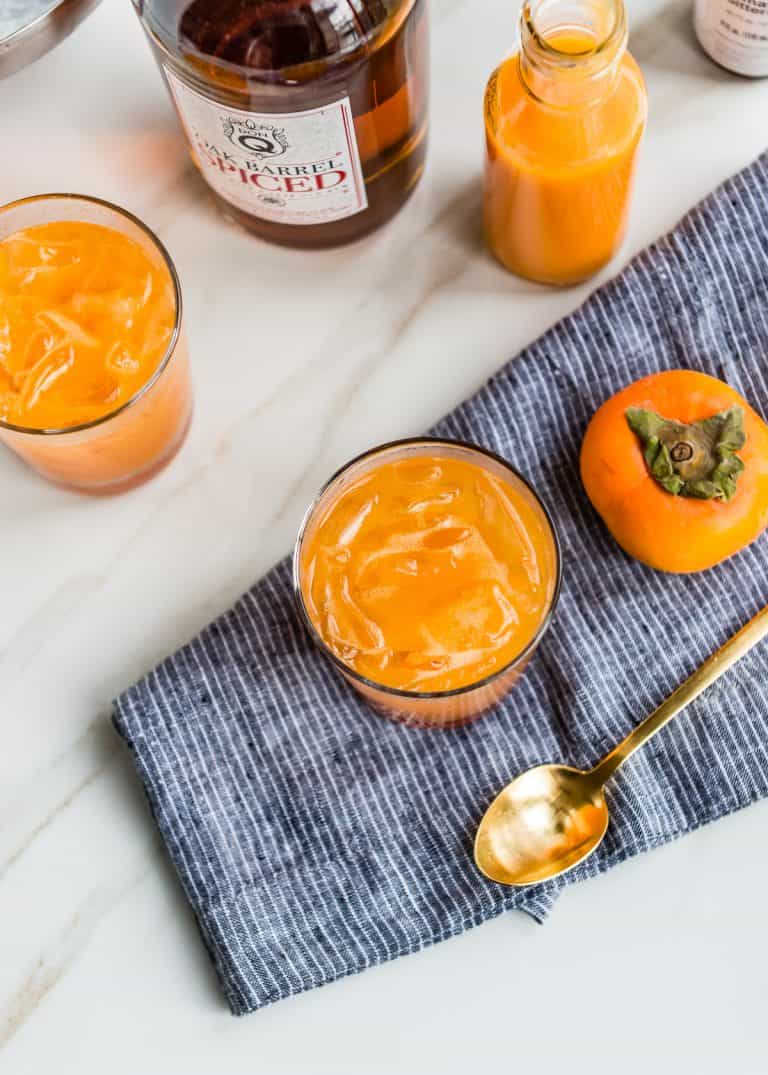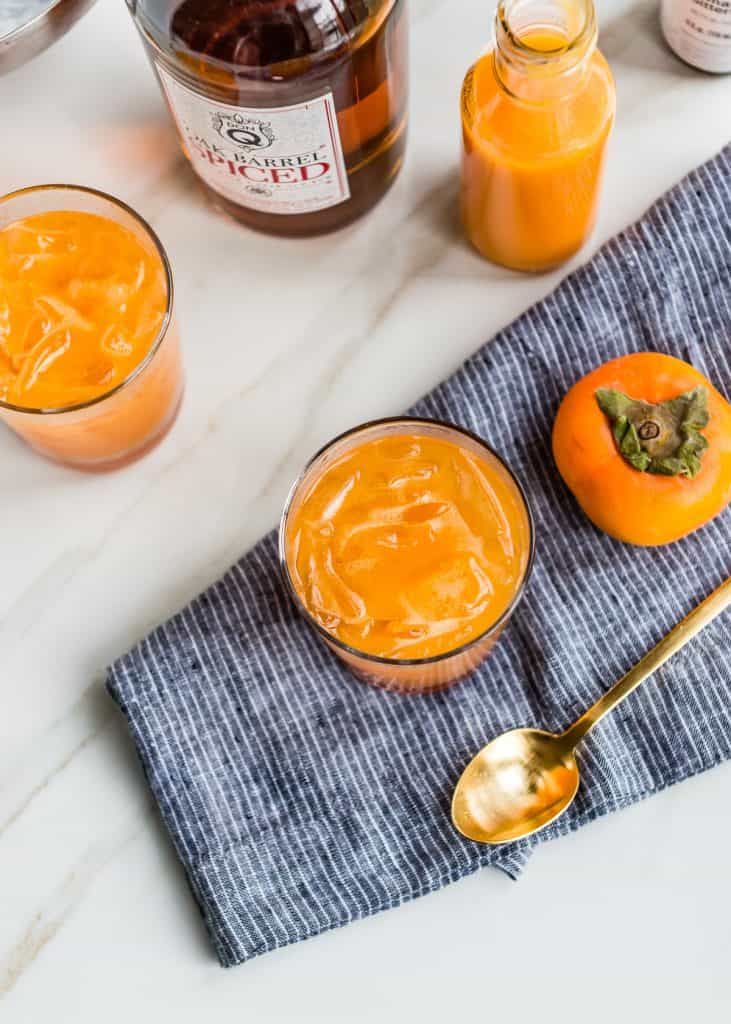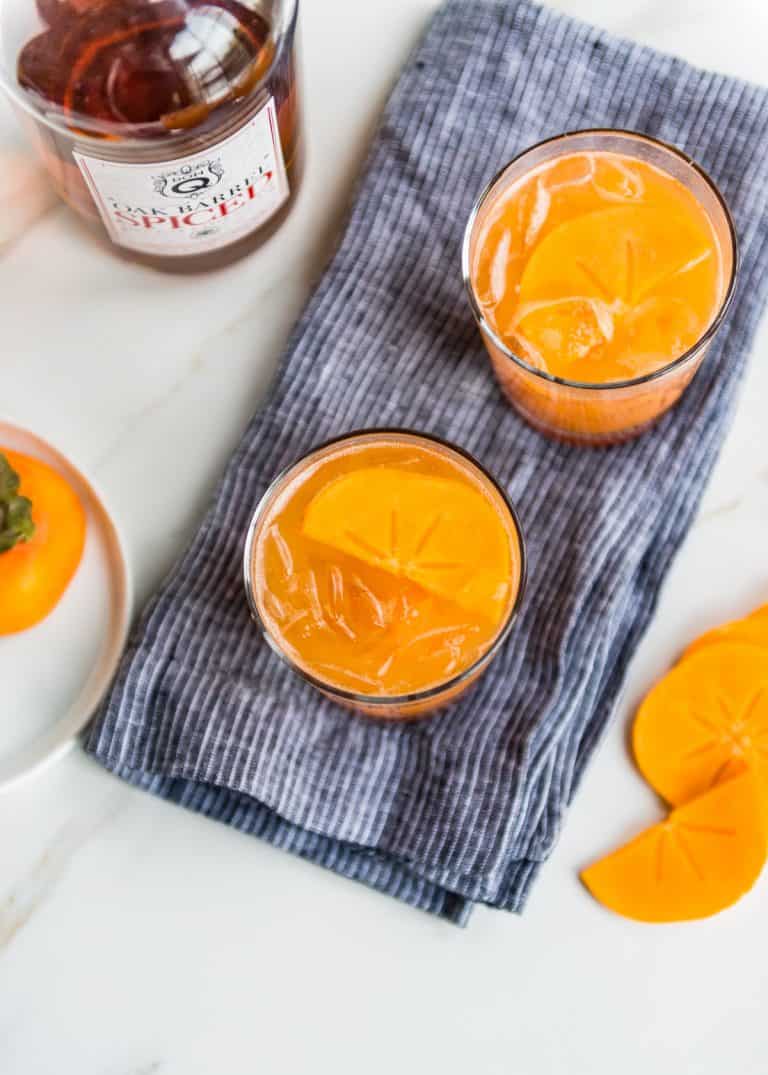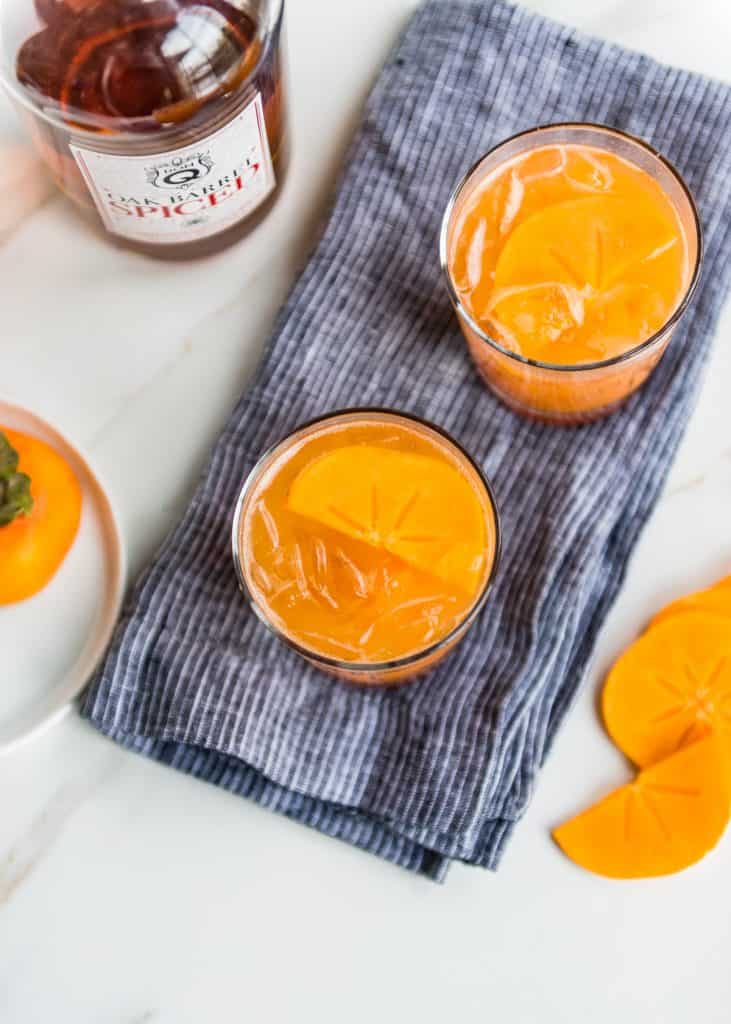 This Persimmon Spiced Old Fashioned would be a fun, festive cocktail to serve on Thanksgiving or any at fall or winter soiree. The color, as you can see, is lovely, and the flavor unmatched. The perfect fall cocktail, in my opinion.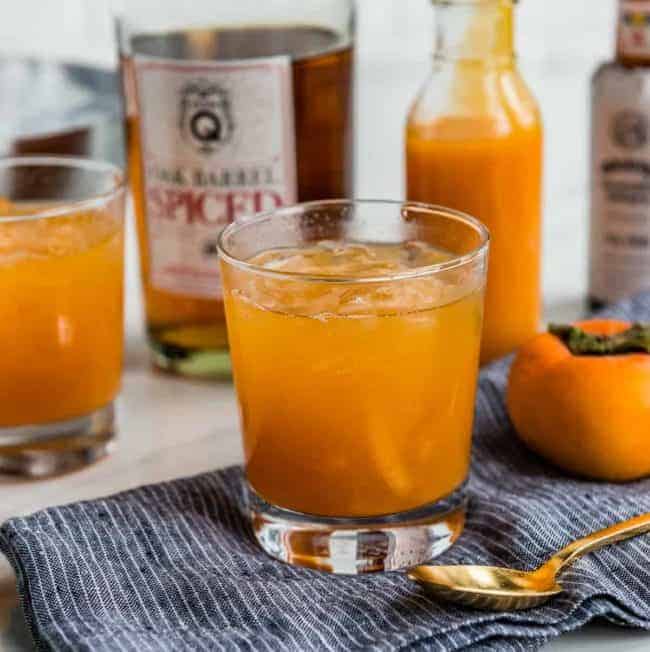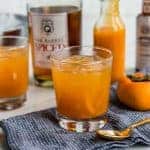 Print Recipe
Persimmon Spiced Rum Old Fashioned
The perfect fall cocktail – a blend of oak barrel aged spiced Puerto Rican rum and floral, sweet persimmon with a splash of sparkling water.
Ingredients
1

ounce

persimmon puree

see notes

1

teaspoons

raw honey

simple syrup, or sugar

1-2

dashes Angostura bitters

Ice

2

ounces

Don Q Spiced Rum

Orange sparkling water or club soda

optional
Instructions
Stir together persimmon puree, sweetener, and bitters in an old fashioned glass.

Top with Don Q Spiced Rum and a splash of sparkling water or club soda. Serve immediately.
Notes
To make Persimmon Puree, remove stems and leaves from 2 medium Fuyu persimmons. Dice and place in a blender with 1/4 cup fresh squeezed orange juice or water. Puree until smooth. Store in fridge for 3-4 days, or freeze for several months. For individual servings, spoon 1 tablespoon of the puree into an ice cube tray and freeze. Store cubes in freezer-safe container or bag.
14