Does the arrival of spring give you a sudden urge to sip cold drinks on the porch? Maybe have a few friends over on Sunday afternoon to share baked goods and mimosas? Same here! Except the mimosas part–I'd rather try a different brunch drink for a change. If you, too, have spring cocktails on your mind, you'll love these 5 recipes:
5 Cocktails Perfect for Brunch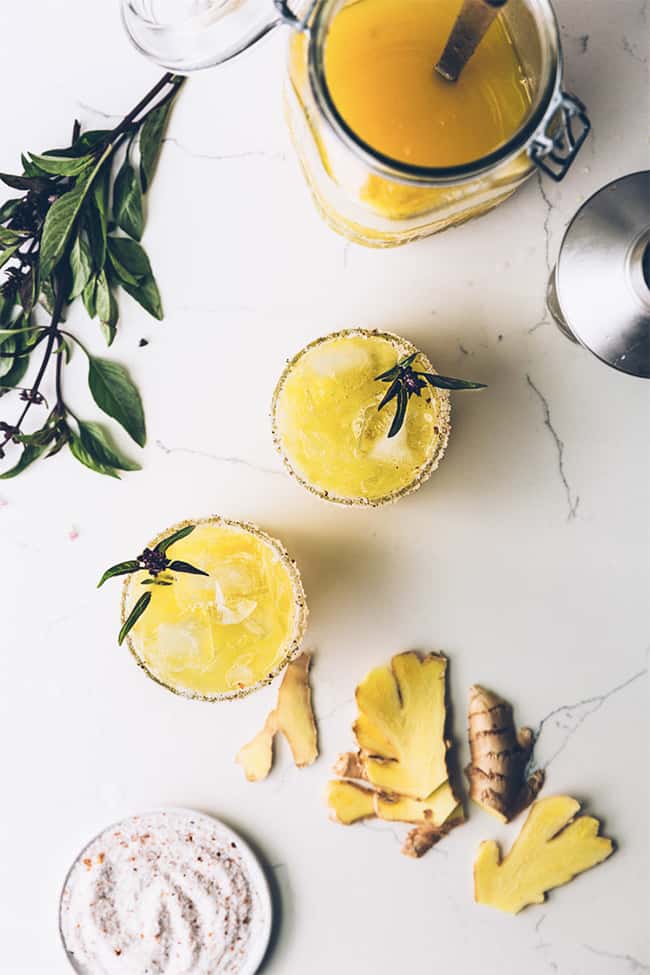 A refreshing and spicy combination of yellow watermelon, ginger, basil and chili flakes makes this the perfect grown-up cocktail.
Golden Watermelon Cocktails from Milly's Kitchen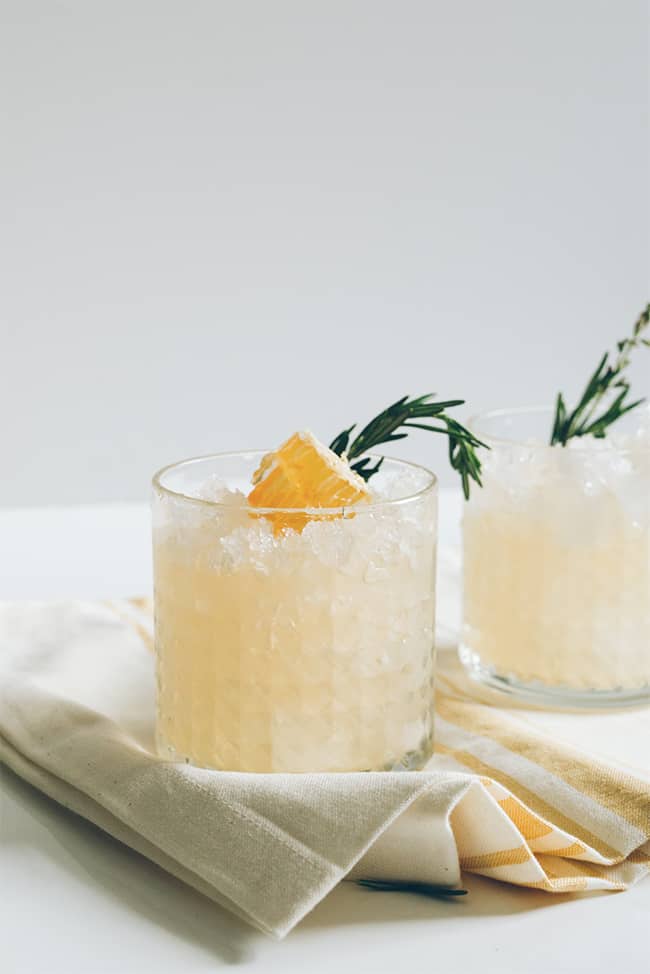 Sneak some good-for-you ginger, honey, rosemary, and apple cider vinegar into your cocktail for a guilt-free happy hour.
Spring Ginger Honey Switchel from Healthfully Ever After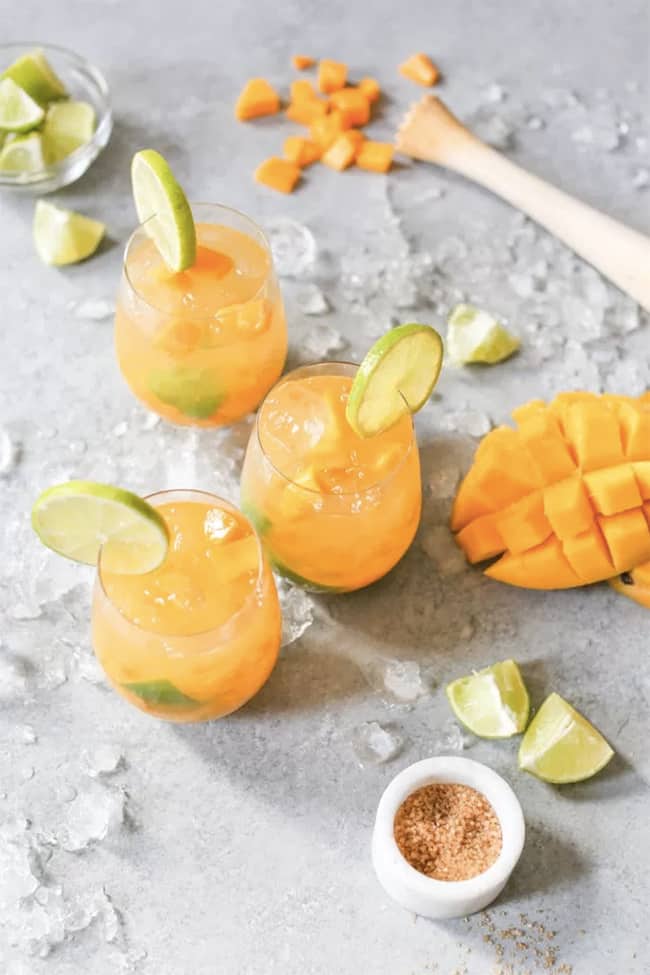 An instant tropical vacation at brunch! This combination of vodka, mango and lime is sweet but strong, so you may want to splash some club soda on top.
Mango Caipiroska from Domesticate Me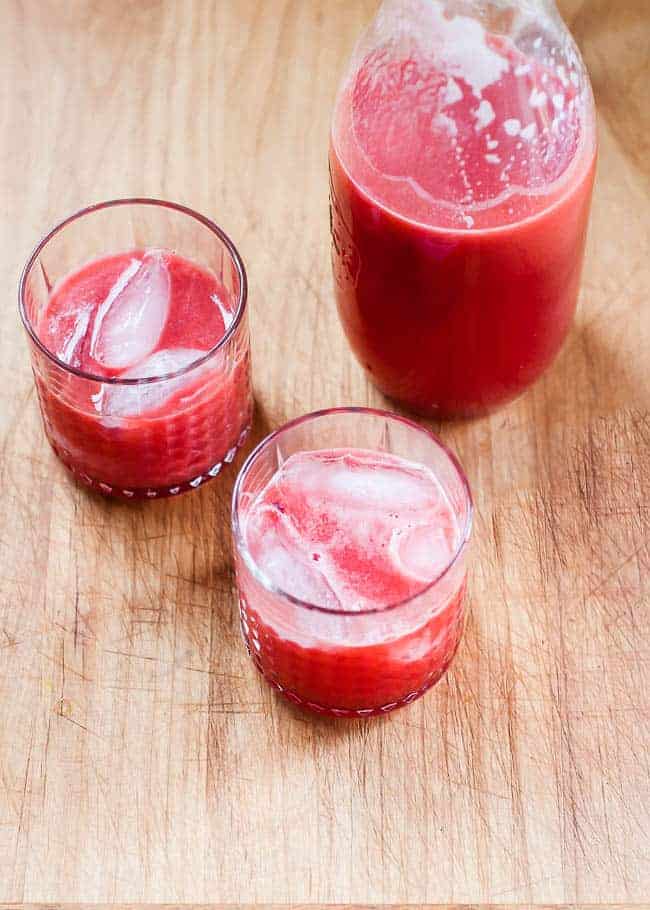 A refreshing spring beverage made from strawberries and hibiscus, simple syrup and a splash of vodka.
Strawberry Hibiscus Lemonade from Hello Glow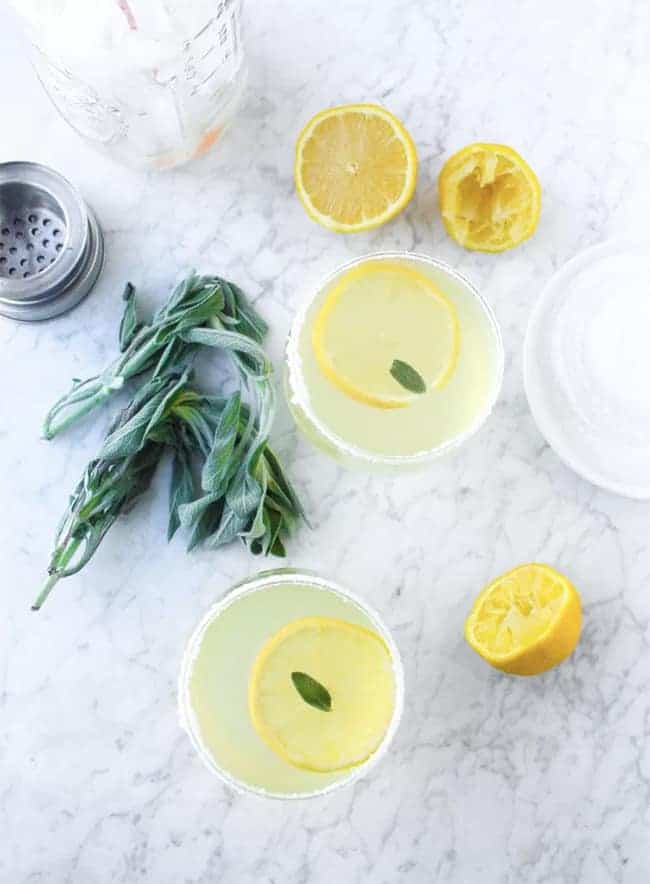 With lemon and floral notes, this gin-based cocktail is a delight for spring afternoons. Topped with sage, it's a party for the taste buds!
Sage & Lemon Gin Martinis from Yes to Yolks
1