Spring is a great time to revisit the goals made earlier in the year. If you're like me, one of those goals is always about eating healthier. And really, I've said it before, it doesn't have to be a complete overhaul of your diet or lifestyle. It's the little changes, the healthy habits made over time that are easier to keep and longer lasting.
Be a breakfast champion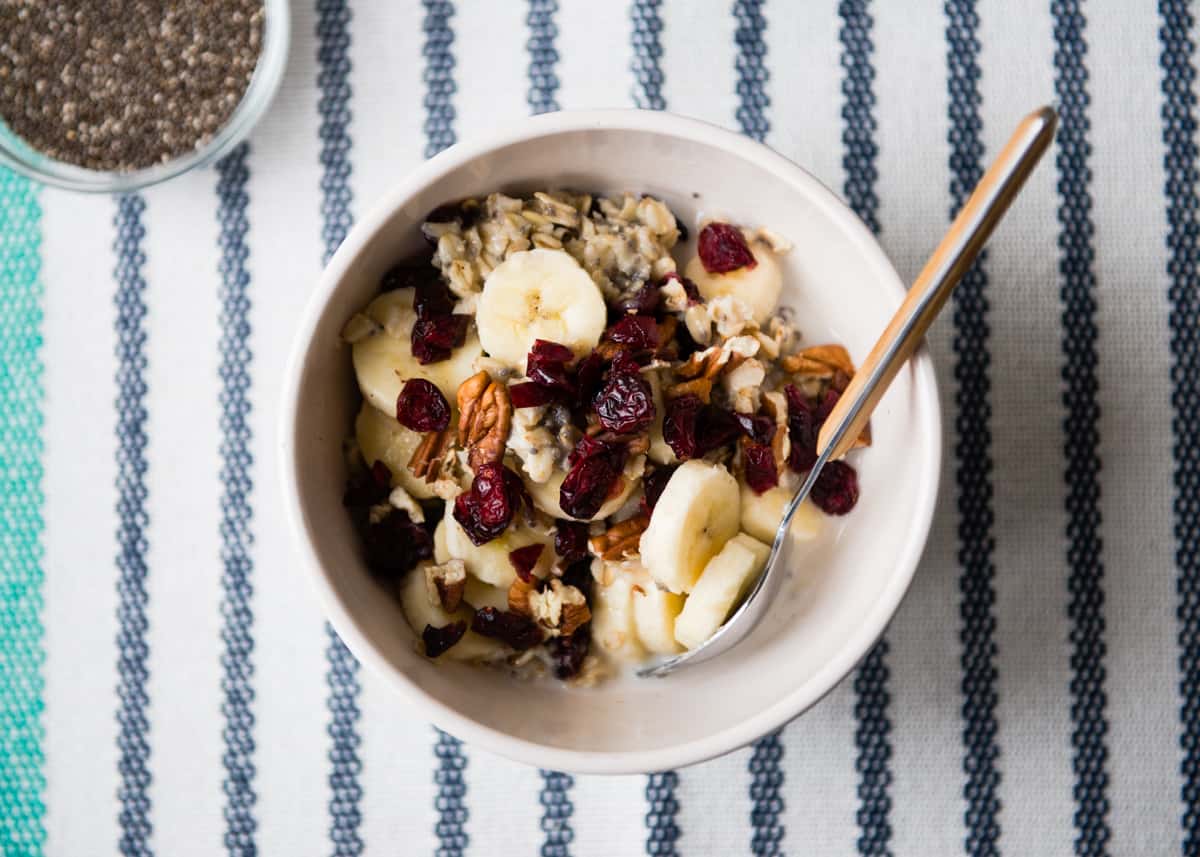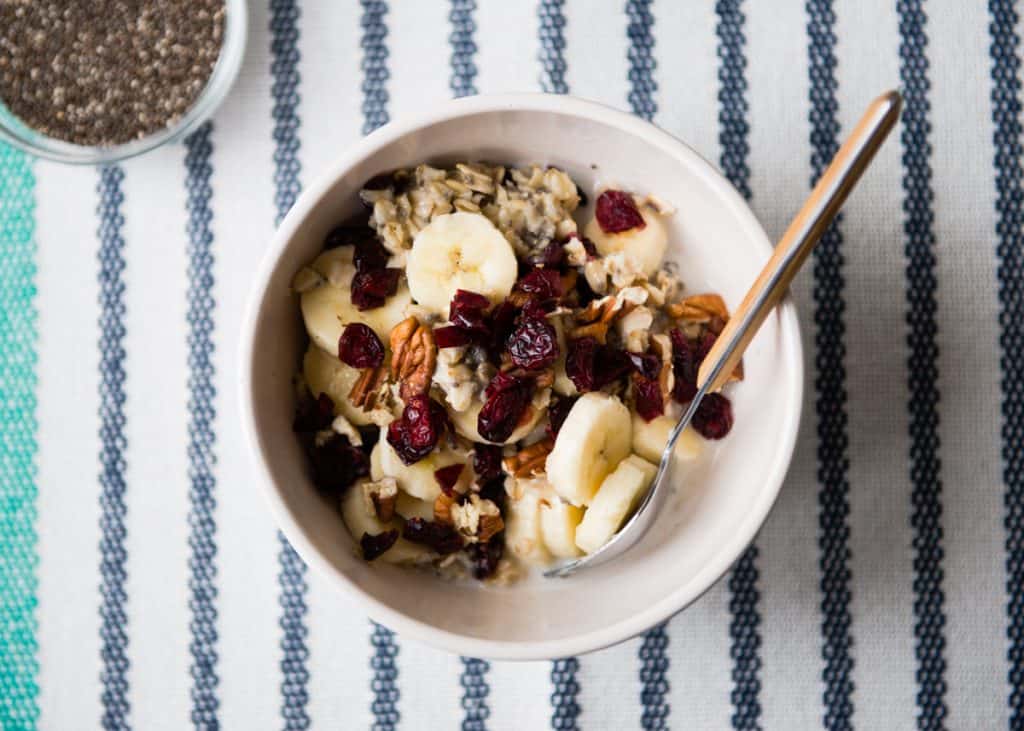 I used to skip breakfast almost every single day in my younger years. I'm not sure how or why it became my habit, but it did. By late morning or lunchtime I would be ravenous and let me just say, it would really throw my day off. The headaches. The crabbiness. The grumbling tummy.
When you're hangry, chances are you aren't going to take the time to make a healthy meal. It's sad, but true. Instead, it's super tempting to hit up the coffee cart filled with pastries or stop at the drive-thru.
If I'm not drinking a green smoothie first thing in the morning (see below for more), I'm having a bowl of oatmeal with a small spoonful of coconut oil, splash of almond milk, sprinkle of cinnamon, a sliced banana, and a handful of Ocean Spray® Craisins® Dried Cranberries. It's the most requested breakfast at my house. And it only takes about 2 minutes to make start to finish!
Eat more salad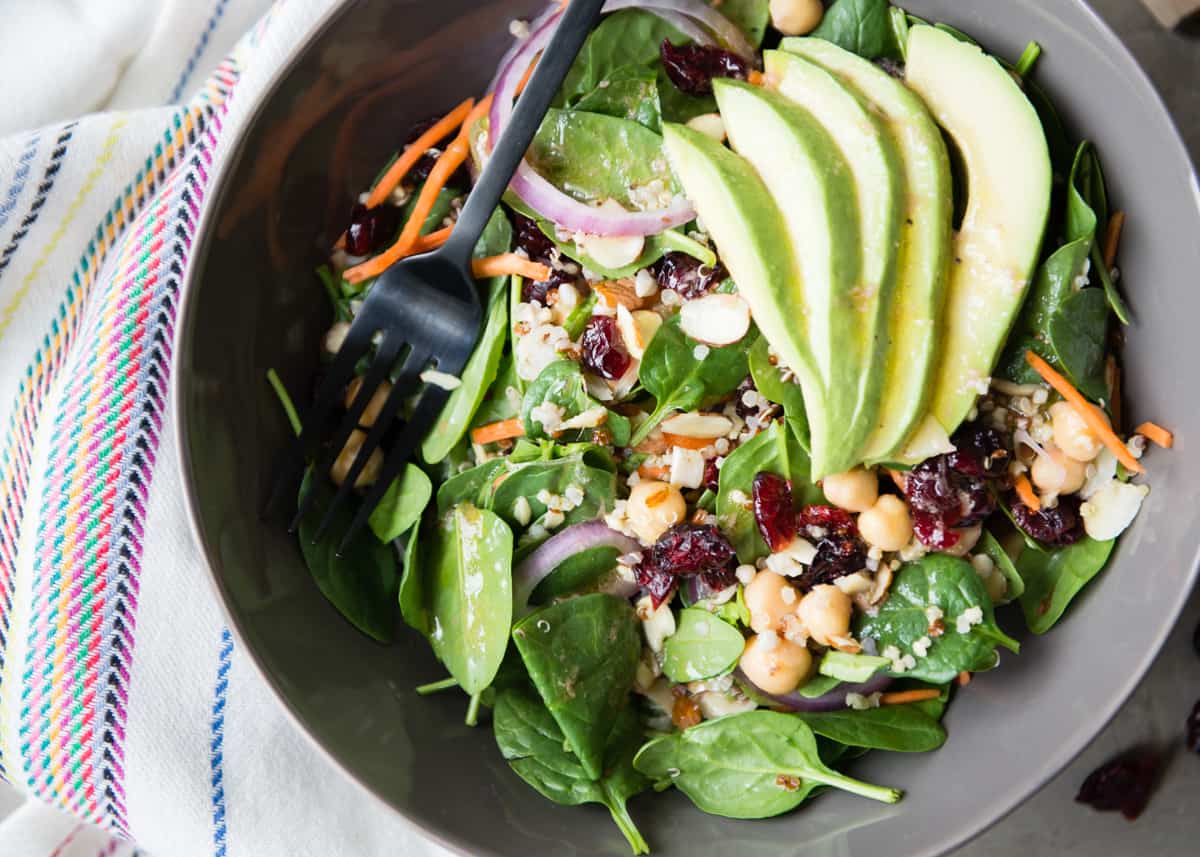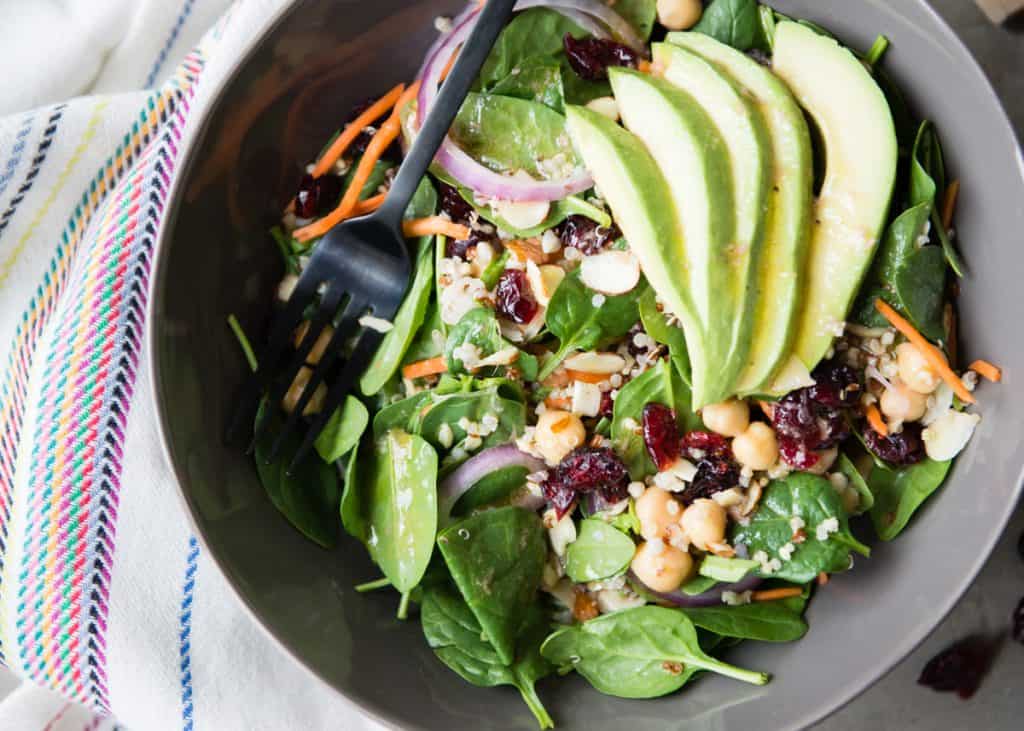 Don't laugh, but one of my goals this year was to eat more salad…like eat a giant salad every day, if possible. That's an easy thing to do, I think. Produce sections are full of different kinds of leafy greens and there are infinite combinations of toppings to choose from.
When I first decided to quit hating on veggies in my early 20s, I started with spinach salad and my very favorite topping of all-time, Craisins® Dried Cranberries. I'm not even joking. That is all it took for me to start enjoying salad. I even built the menu at my wedding reception around a salad that included Craisins® Dried Cranberries.
Salad is one of the easiest meals to take to prep ahead and take to work, if needed. It also forces you to sloooow down and really chew your food. We could all benefit from enjoying our meals more, am I right?
Hydrate…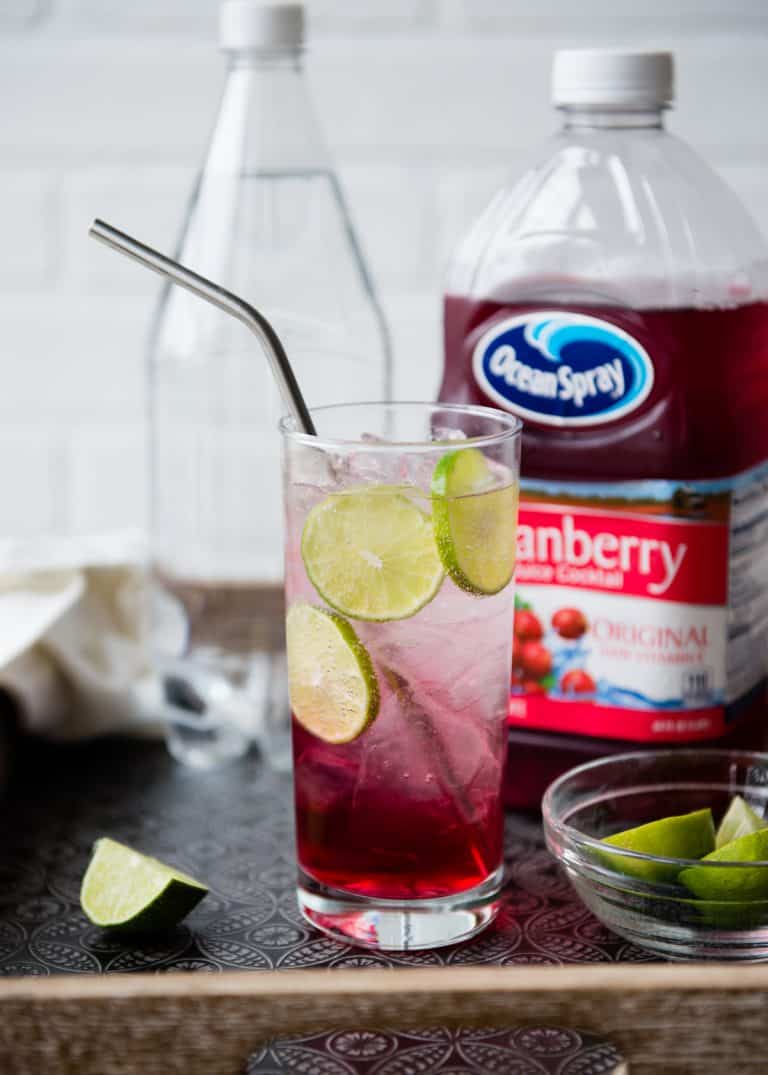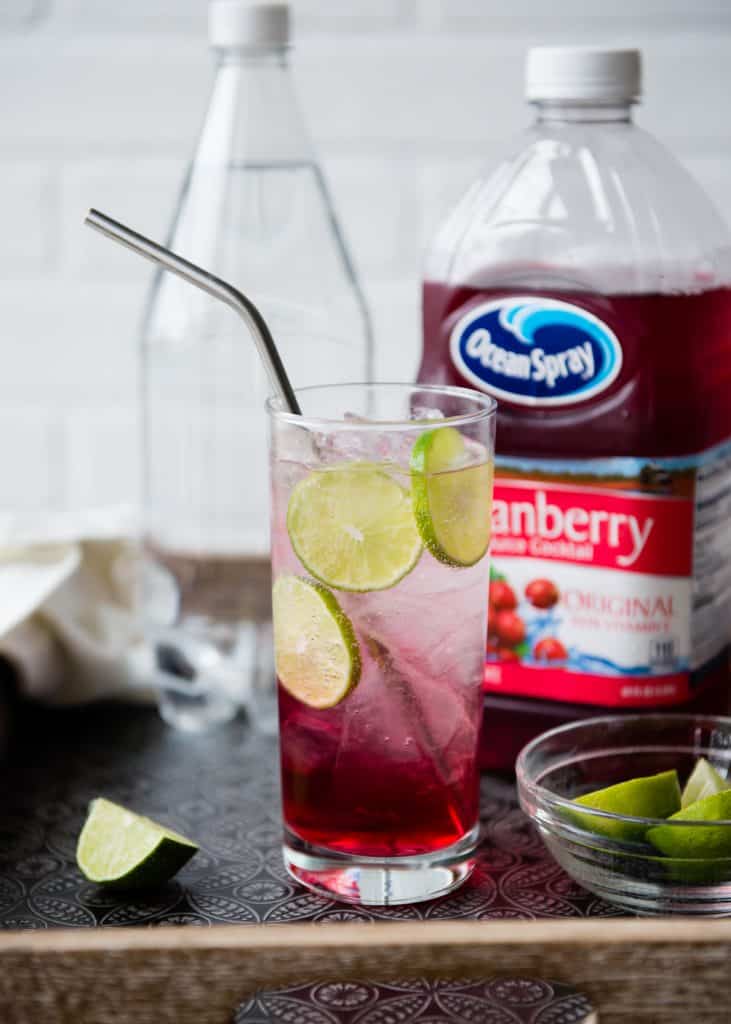 In my life, I have suffered through more than my fair share of UTIs. Drinking enough and adding cranberries and cranberry juice into my diet makes all the difference.
Drinking more has helped me immensely with feeling more alert and just better in general. The first thing I do if I get a headache is reach for a glass of water or occasionally some juice. Also, sometimes your body mistakes hunger for thirst. Keeping hydrated has all sorts of benefits.
…and cut out the soda!
A few years ago I decided to stop drinking sugary soda. I can honestly say I do not miss it even one little bit. (I do still enjoy sparkling water.) If you're trying to ditch soda or drink more water, something that can ease the transition is to add a little juice to still or sparkling water. It's very refreshing and tastes fancy.
Drink more fruit and veggie smoothies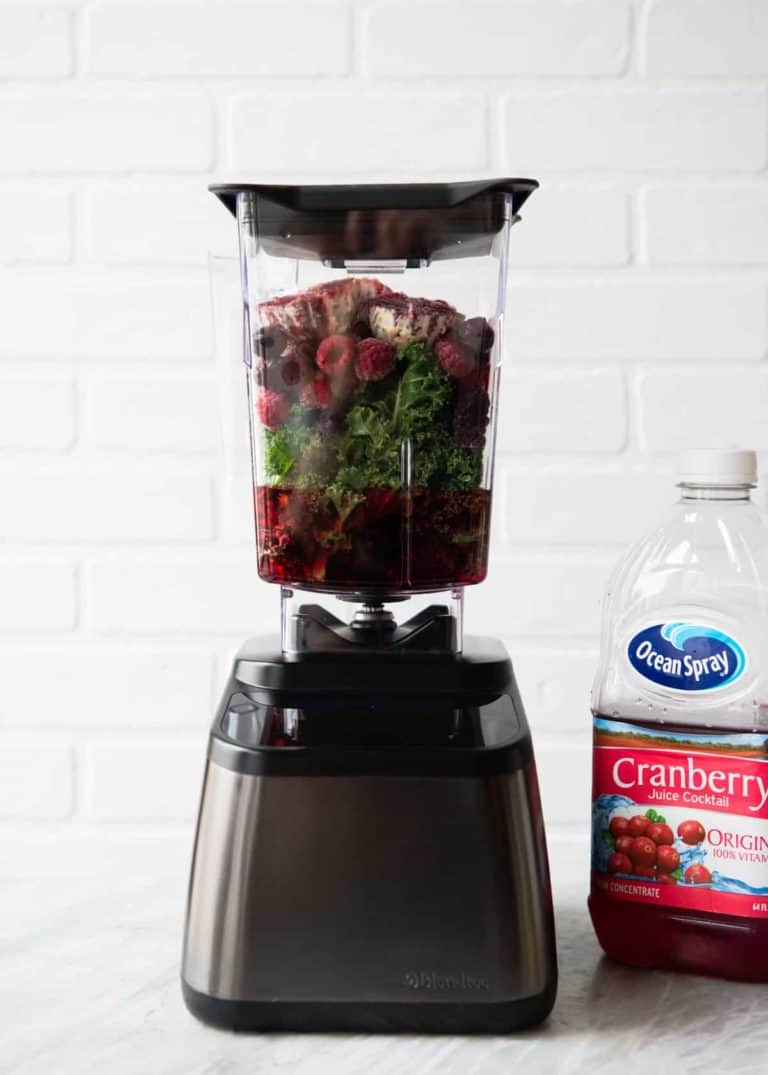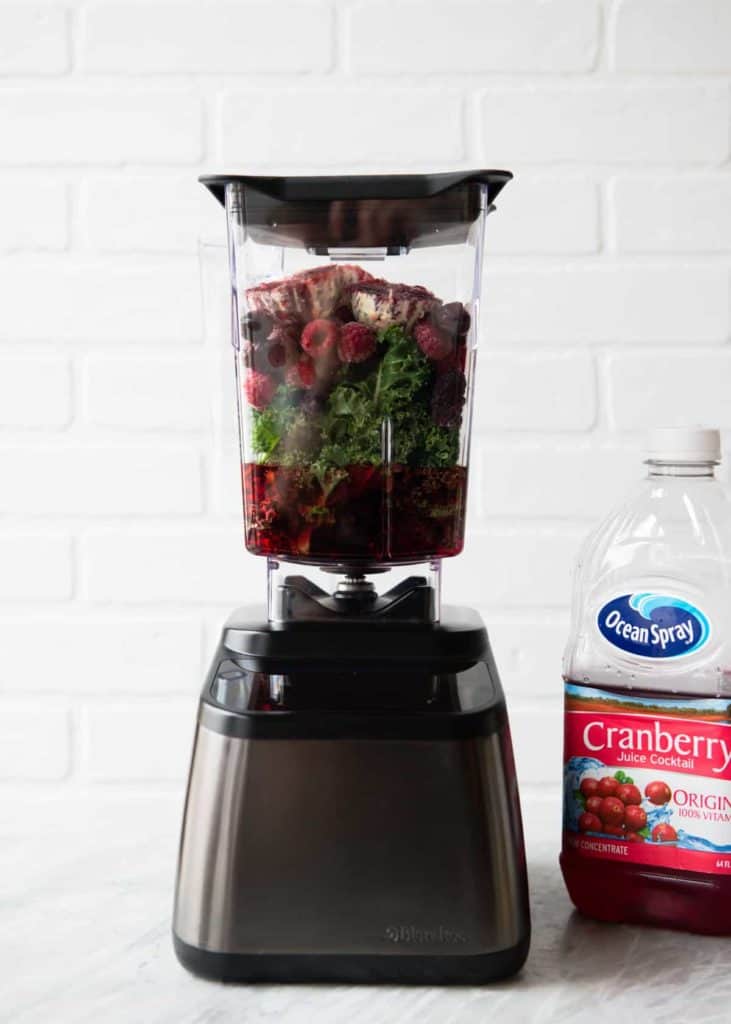 This is another no-fail way for me to get more nutrients into my day. I love starting my day with a green smoothie if I'm not having my oatmeal. And if I don't have it for breakfast, then it's my mid-morning snack. If you're new to green or veggie smoothies, using fruit juice as your blending liquid adds flavor and sweetness. You can't go wrong with cranberry juice, kale, orange, and frozen berries. Just sayin'.
Snack smarter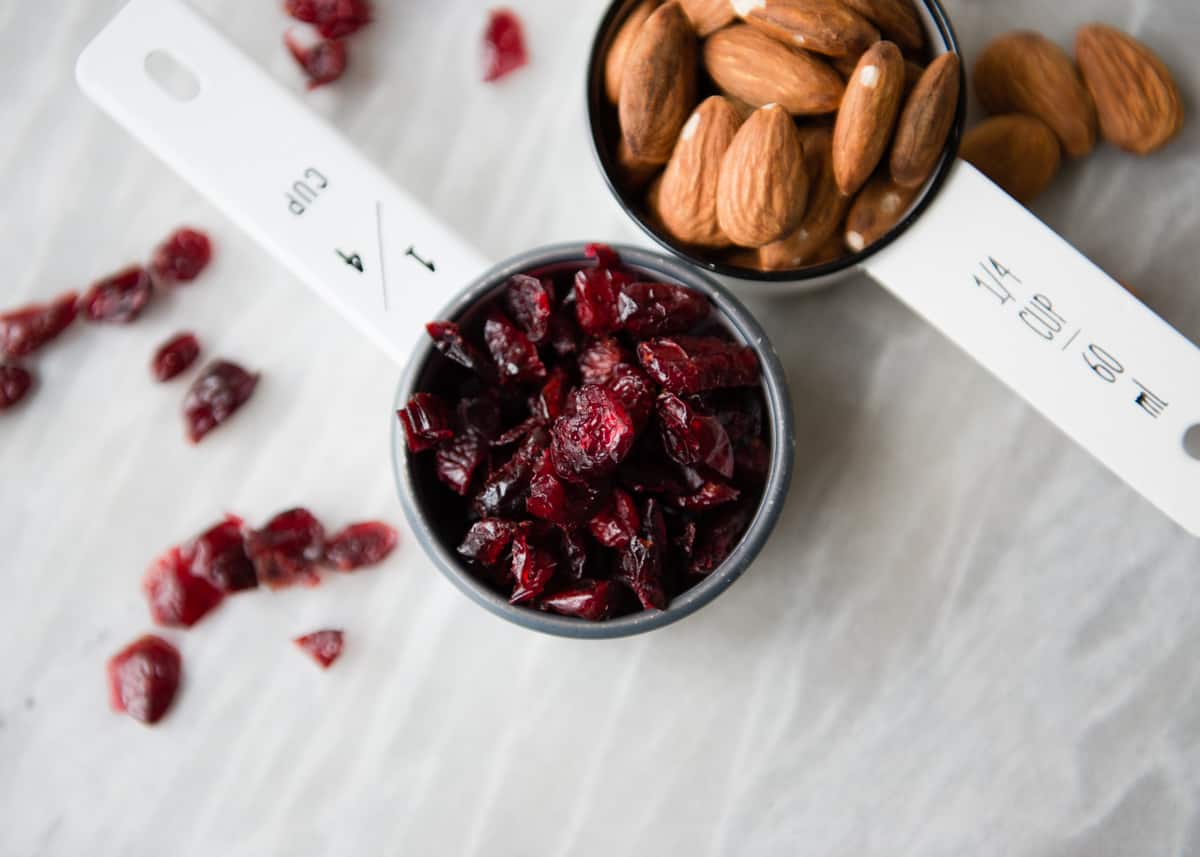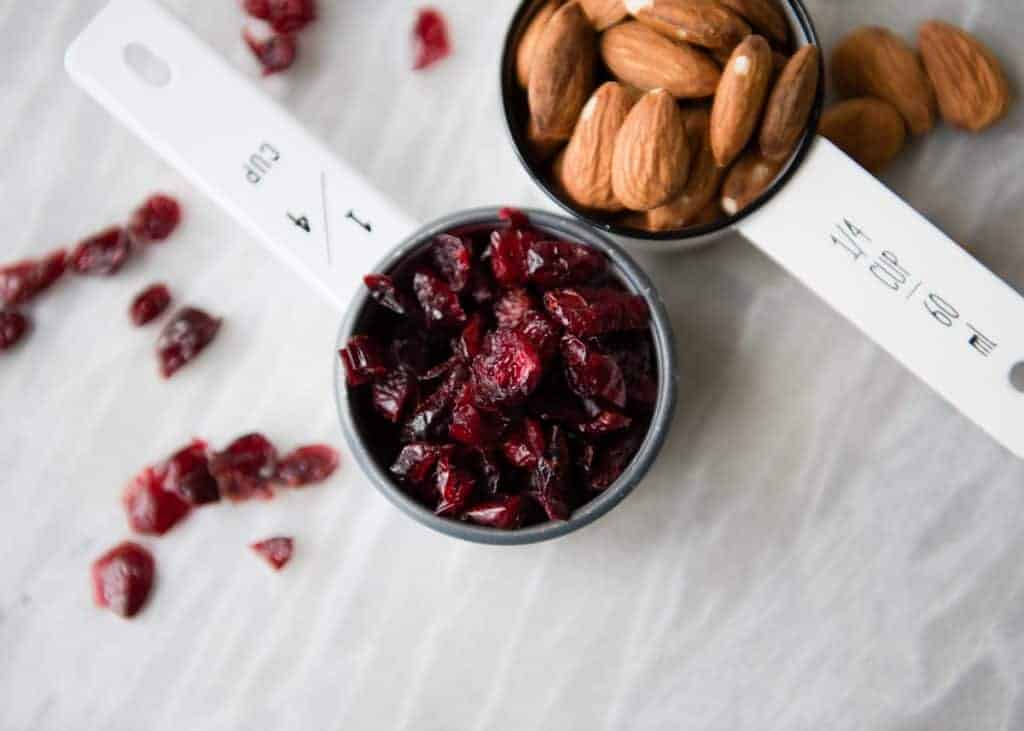 And since I mentioned snacking…
I've heard so many different things about snacking from "go for it!" and "eat smaller meals throughout the day" to "no eating between meals." The truth is, some days I just need a snack to get me through! That's where snacking smarter becomes a matter of importance.
Mindless snacking can turn into more than you bargained for. Ever notice how a bag of [anything] disappears quickly if you're dipping in by the handful? Making little snack packets to help with portion control is my favorite snacking tip, followed by snacking slowly on nutrient dense foods. No hitting up the vending machine for a candy bar. Nope! Dried fruit, like Craisins® Dried Cranberries, and a handful of nuts are my jam.
1