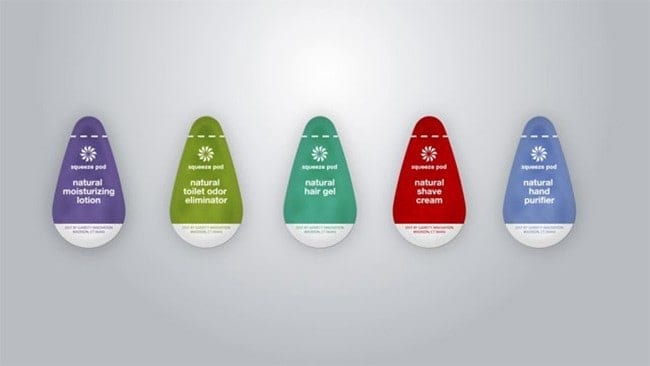 Raise your hand if you find packing for an airplane ride frustrating! All the regulations about the things you can pack in your carry-on can be nightmarish, especially when you're a frequent traveler. A girl needs her beauty bag at all times, especially towards the end of a long plane ride. So we're very happy to say Squeeze Pod has the solution. They specialize in TSA compliant travel-sized products that are packaged in in leak-proof, easy to open pods. When you first hold a Squeeze Pod in your hand, its intuitive teardrop shape, almost imperceptible weight, and snap-the-tip-and-squeeze ease of use will seem like an obvious solution to toting bulky, leaky bottles of lotions and tubes of creams when you're on the go. Why didn't anyone think of that before?
Squeeze Pod Giveaway
Two lucky winners will each win these essential travel products from Squeeze Pod in a convenient travel case. Average retail value is $20, but the convenience and ease of use are priceless:

Hello Glow received product for review purposes. All opinions are 100% ours.
0