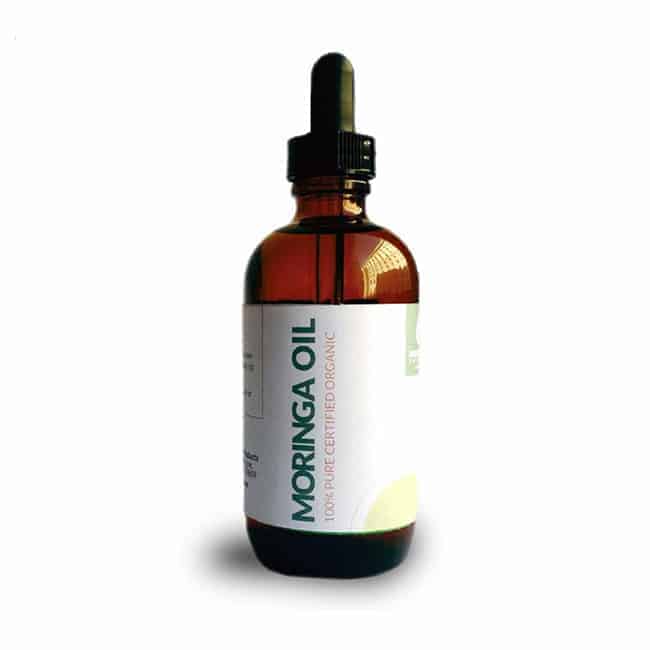 Moringa Oil is a workhorse of a beauty product that leaves skin noticeably soft and healthy. It's so powerful that many of the pricy skin care companies include it in their ingredient lists. For those unfamiliar, Moringa Oil has been used for thousands of years, and was even found in the tombs of the pharaohs of ancient Egypt. Most oils only have a one-year shelf life, but Moringa oil is the only oil in the world that will never become rancid.
In beauty applications, Moringa Oil absorbs so swiftly that the moisturizing effect can't be washed off like most moisturizers. And you can multi-task with this bad boy too, and use it in your hair. Apply it to damp hair, then comb it in to disperse it. It also has the ability to work a little magic on cold sores once applied to them. Give it 24 hours and you'll be in a better place.
Green Virgin Products only uses cold pressed, extra virgin Moringa oil from the seeds of the moringa oleifera tree. It is USDA certified organic as well as food grade, so you can cook with it or use it as an ingredient in salad dressings, for example.
Stacy Cox's Green Virgin Moringa Oils Giveaway
3 winners will each receive Stacy Cox's Green Virgin Moringa Oil (4 ounce bottle, retail price $39.95). Enter below!
3