I love the start of a new year. The feeling of starting fresh with 365 new days energizes the planner in me. So many lists, so little time! This New Year's Eve I'm getting ready for all the things I want to do and be in 2016 by purging my closet and making a diy face mask for a bit of self care. Detoxing my face and body with a good scrub is the perfect way to start the year with a clean slate and glowing skin.
Detox DIY Face Mask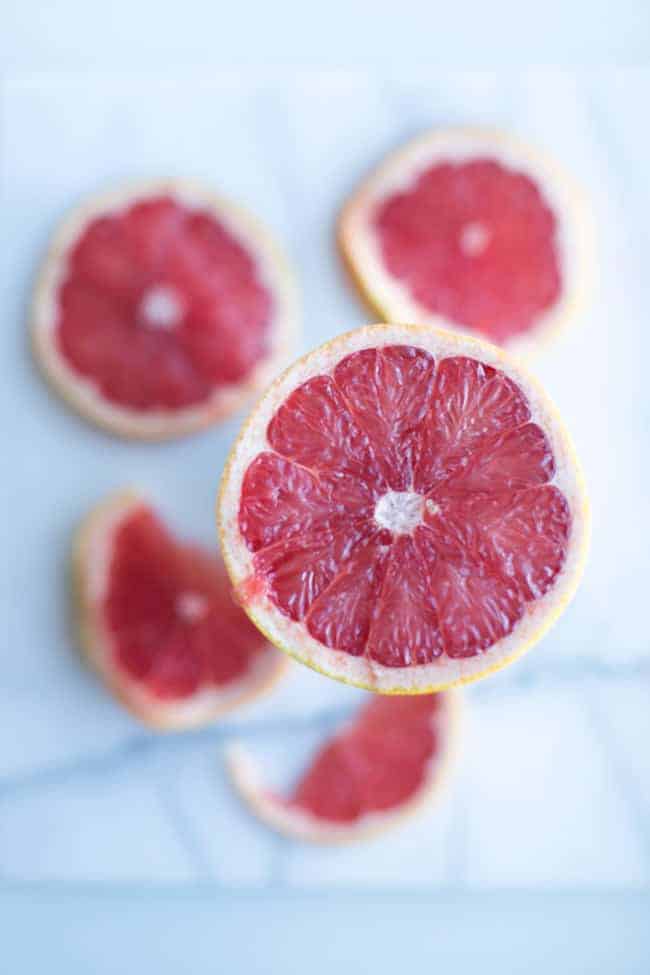 This face mask is from super celeb facialist, Joanna Vargas. It's the perfect antidote for too much sugar and booze. Plus it's loaded with antioxidants to leave you radiant for the new year. The natural acids in grapefruit and milk gently exfoliate skin and clear out pores while oatmeal calms inflammation to soothe dry, winter skin.
Ingredients
Juice from 1/2 ruby red grapefruit
1/2 cup cooked, cooled oatmeal (not the instant kind)
1/2 cup milk (full fat preferably)
Directions
Mix ingredients in a small bowl. Apply and leave on skin for 15 minutes, then rinse.
Detox DIY Body Scrub
Use the other half of the grapefruit for a good scrubbing! This is the perfect solution for when you eat half of a grapefruit and don't know what to do with the other half.
Your face might be the most visible in winter, but don't neglect the rest of your skin. This grapefruit and coffee DIY body scrub recipe clears away dead skin and leaves skin soft and smooth. You'll again get the antioxidants and fruit acids of grapefruit along with the skin benefits of coffee. And olive oil is a pantry staple that deserves a place in your beauty routine.
Ingredients
1/2 of a ruby red grapefruit
Drizzle of olive oil
Coffee grounds, probably about 1/2 a cup
Directions
Drizzle olive oil on the cut side of the grapefruit and dip the fruit into the coffee grounds. Apply to skin and scrub your body in circular motions, starting a the feet and working your way upward. Add more olive oil and coffee grounds as needed.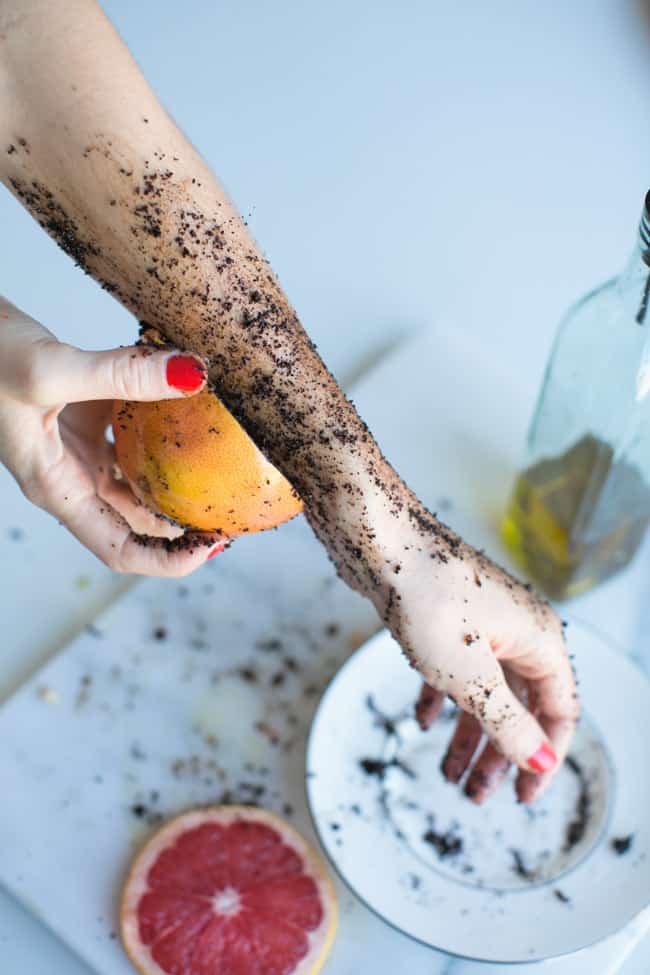 What's your favorite ritual for starting a new year? Happy 2016!
Photos by Susan Hudson
28