This post brought to you by KeVita. The content and opinions expressed below are that of Hello Glow.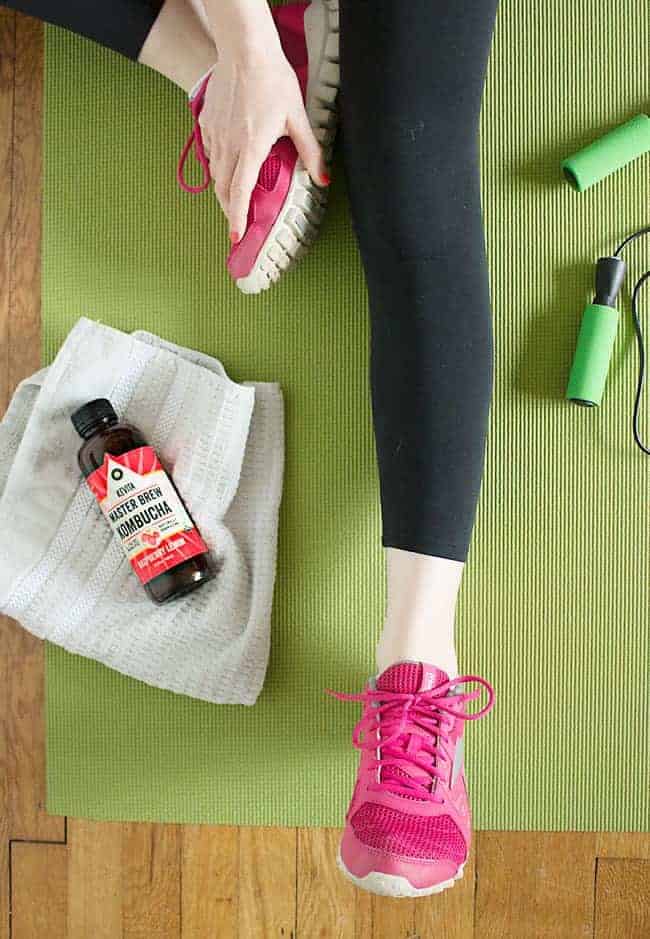 It's February. Odds are that you've been working on your New Year's resolutions for a month now, so it's a good time to pause, recalibrate, and set yourself up for long-term success. And hey, maybe you've even given up on your resolutions already—no shame! It's not too late to start over, or adjust your goals to make them work better for you. Here are some methods I've found that help me stay on track with my resolutions:
Focus on the Smaller Picture
If your goal is to lose 20 pounds, it can feel insurmountable if you only lose a pound a week. And if you want to run a marathon, being out of breath after a jog around the neighborhood may make you want to quit. Instead, break your resolution into measurable mini-goals.
Make it your goal to lose 4 pounds a month or to take that jog around the neighborhood without wanting to pass out afterwards. Once you conquer that goal, make another. Break things down month-by-month, or even week-by-week, and take the time to celebrate your successes along the way. When you choose a big resolution for yourself, it's easy to always focus on how far you have to go—and feeling like you have a long way to go makes you more prone to giving up. It's demoralizing! Smaller goals that add up to a bigger one are a better way to go.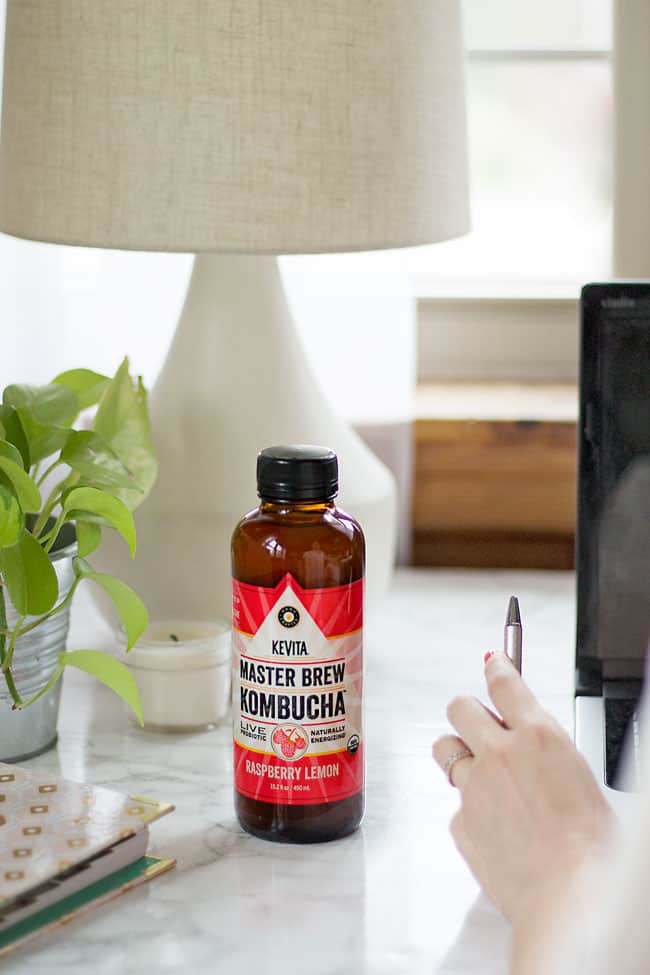 Remember Your Why
When people talk about their New Year's resolutions, they talk about things like losing weight and living healthier, but there's almost always something big missing: their why. Don't focus on what you want to do—focus on why you want to do it. And every time you slip up—because you will slip up!—remind yourself of that why and get back on track.
Your why should be something that really, truly motivates you. Dig deeper than "I want to fit into my jeans from college again." Envision what your life will be like after you achieve your goal. Will you be more active? Will you have more self-confidence? Will you feel better physically after years of feeling tired and run-down? You might even want to create a vision board or a board on Pinterest with images that remind you of your why and revisit it from time to time.
Let Your Successes Snowball
This is kind of related to the first point—when you break your big resolution into smaller goals, reaching those smaller goals can provide a lot of motivation. How many times have you weighed yourself, realized the number on the scale crept up a bit since last time, and thought, "Screw it! I'm going to have a bowl of ice cream today since I gained weight anyway." But when you weigh yourself and you've lost a pound or two, you probably feel more motivated to stick to your healthy eating plan.
It works that way with just about any resolution. Let all those little successes you've had along the way push you forward to achieve more.
Surround Yourself with Support
Having a group of friends or family with the same goal can make working towards that goal easier and a lot more fun. But even if you don't, it's important to talk to those around you about the changes you're making and ask them for their support. It's hard to commit to eating better if your husband is always bringing home cookies from the grocery store!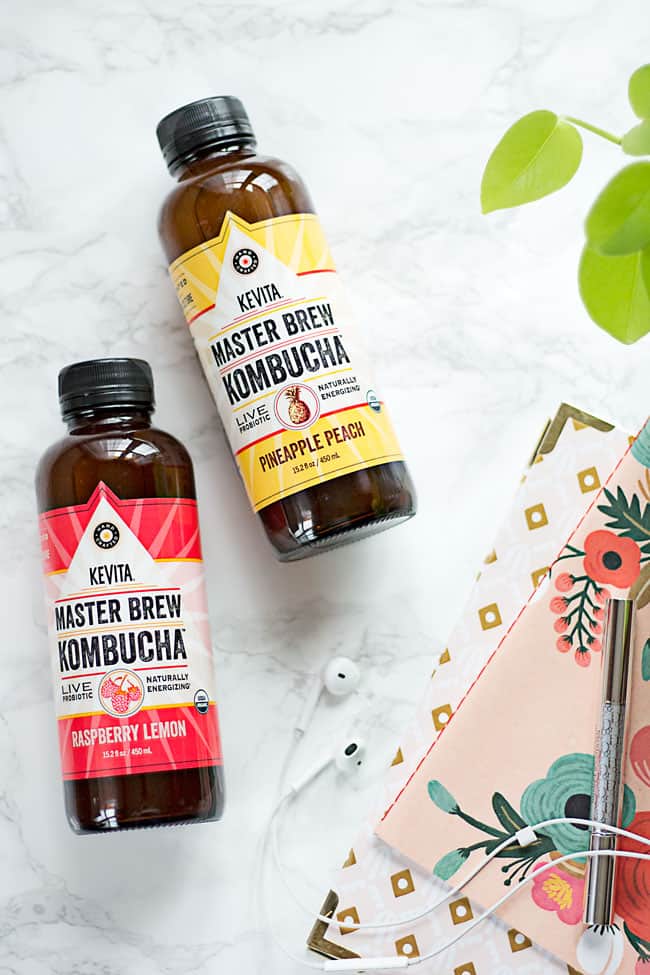 And now lets discuss KeVita! Another way to surround yourself with support when your goal is to live a healthier lifestyle is to surround yourself with the tools you need to be healthy—things like workout gear, nutritious foods, drinks, and supplements. KeVita Master Brew Kombucha is definitely one of those tools— with the addition of organic acids and live probiotics. And with flavors like Pineapple Peach, Lavender Melon, and Mango Habanero, it feels like a treat to drink (but it's only 35 calories per serving!). Replacing your afternoon soda, mocha latte or sweet tea with Master Brew Kombucha is an easy change to make for your health.
1