I have a big can of steel cut oats in the back of my pantry that doesn't get much love. I'm not sure why—we like steel cut oats! But I think we've gotten bored of our usual rotation of pumpkin, apple, or piled with fresh berries on top. I know those variations like the back of my hand—I don't even need recipes anymore!—but they've gotten a little bit stale.
If you've found yourself in a similar steel cut rut, I've scoured some of our favorite healthy food blogs for new ideas for using steel cut oats. Scroll down to get the recipes.
1 / 7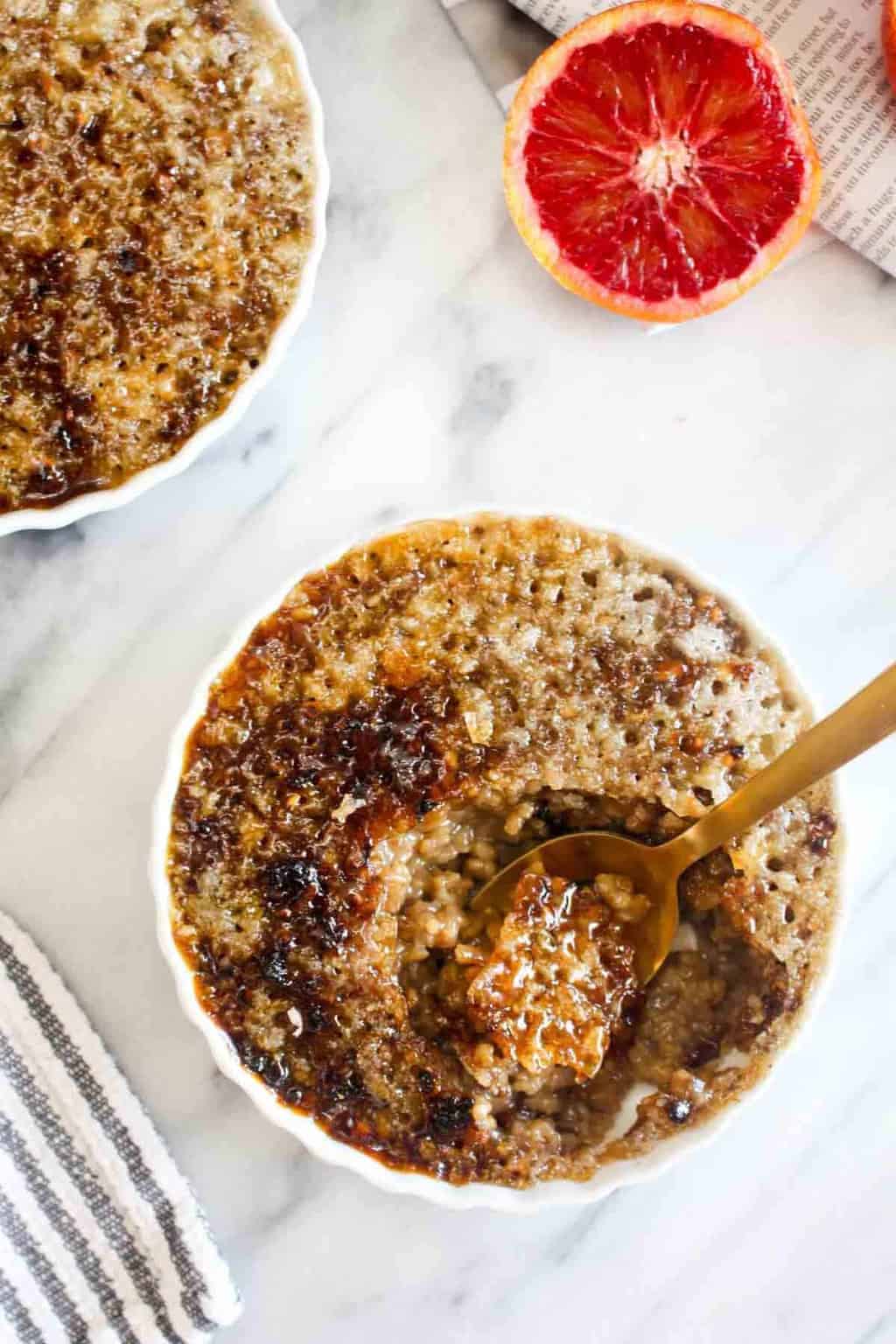 Use the broiler on your oven to create the perfect crunchy bruleed crust on this coffee-infused oatmeal.
Coffee Steel Cut Oatmeal Brûlée from Catching Seeds
1