I have a big can of steel cut oats in the back of my pantry that doesn't get much love. I'm not sure why—we like steel cut oats! But I think we've gotten bored of our usual rotation of pumpkin, apple, or piled with fresh berries on top. I know those variations like the back of my hand—I don't even need recipes anymore!—but they've gotten a little bit stale.
7 Steel Cut Oats Recipes
If you've found yourself in a similar steel cut rut, I've scoured some of our favorite healthy food blogs for new ideas for using steel cut oats. Scroll down to get the recipes.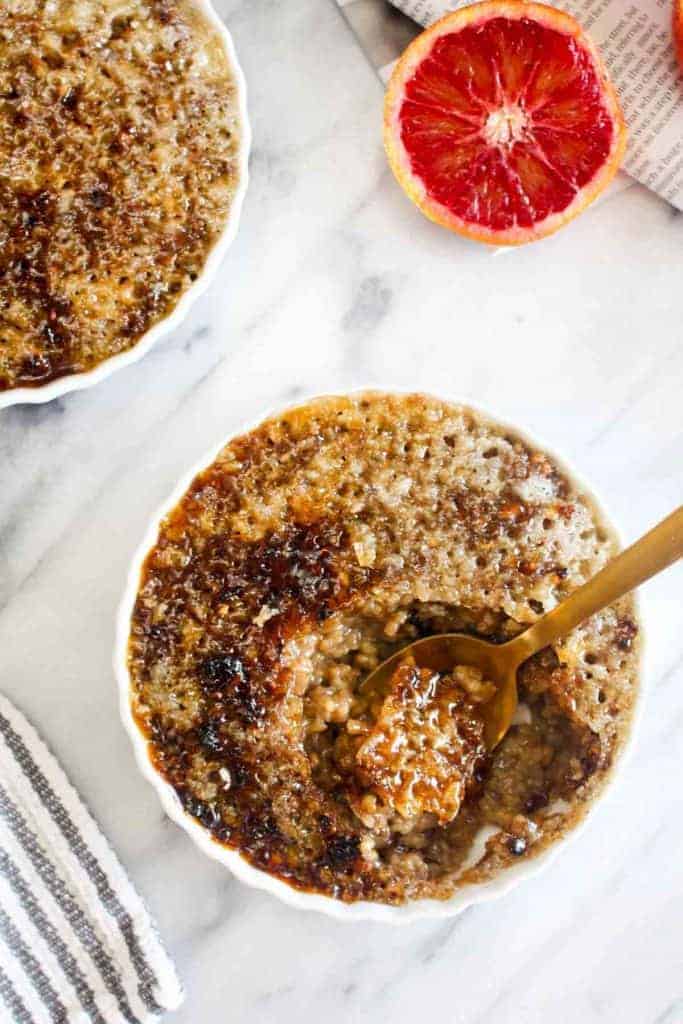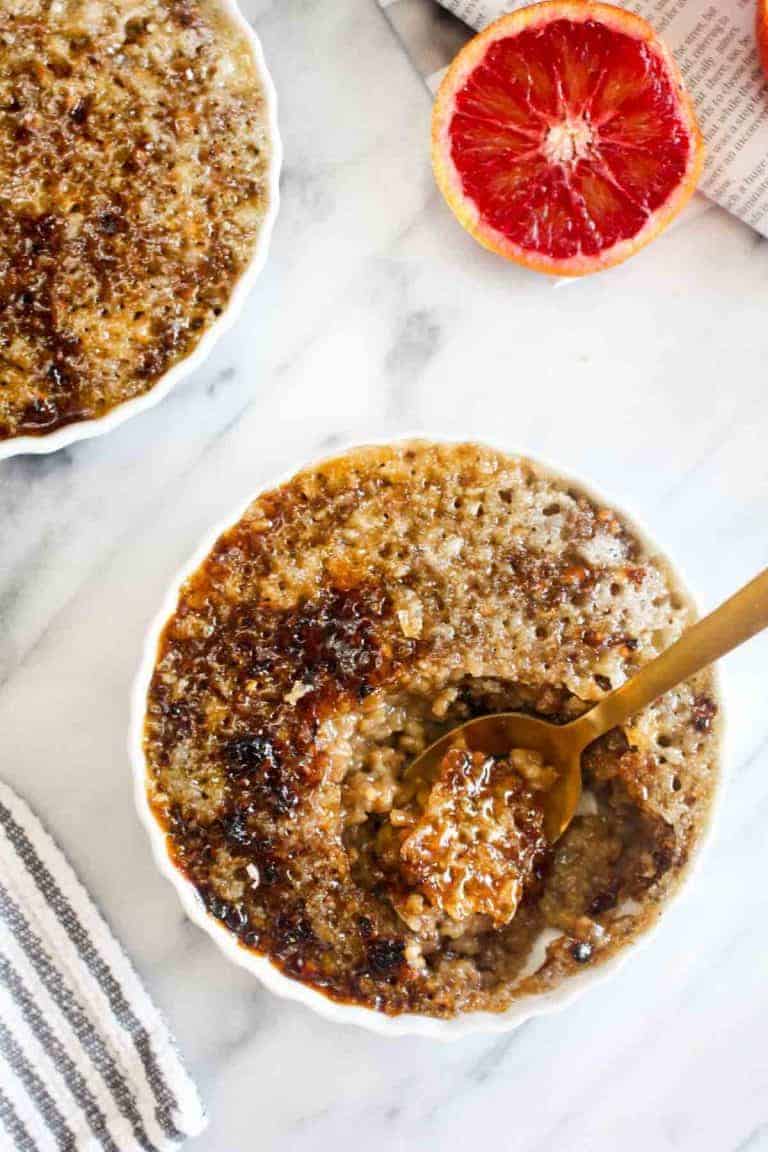 Use the broiler on your oven to create the perfect crunchy bruleed crust on this coffee-infused oatmeal.
Coffee Steel Cut Oatmeal Brûlée from Catching Seeds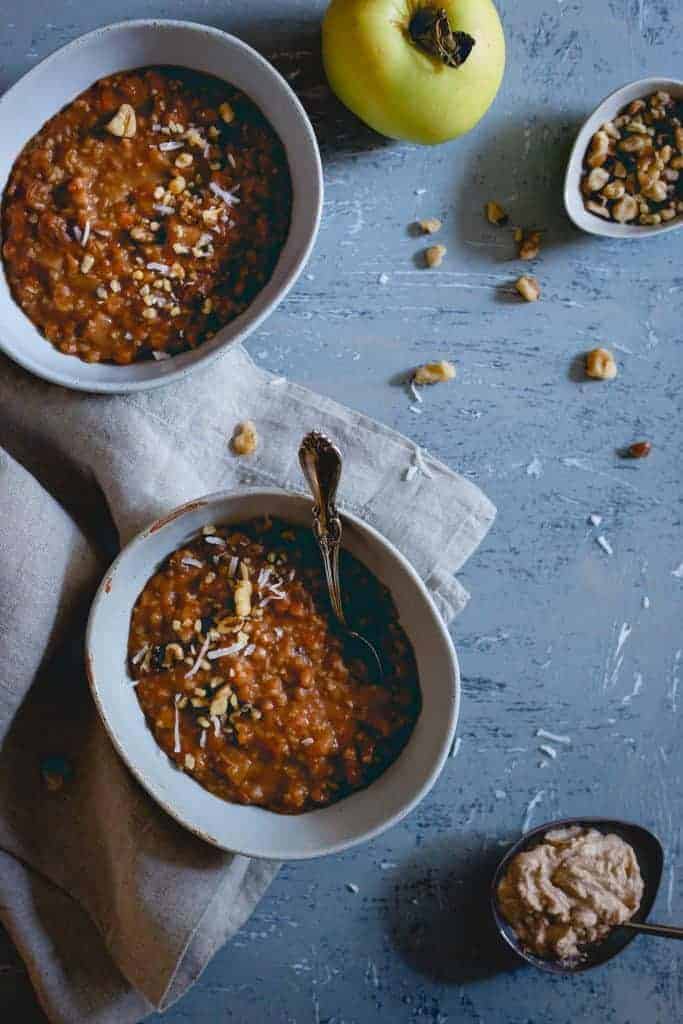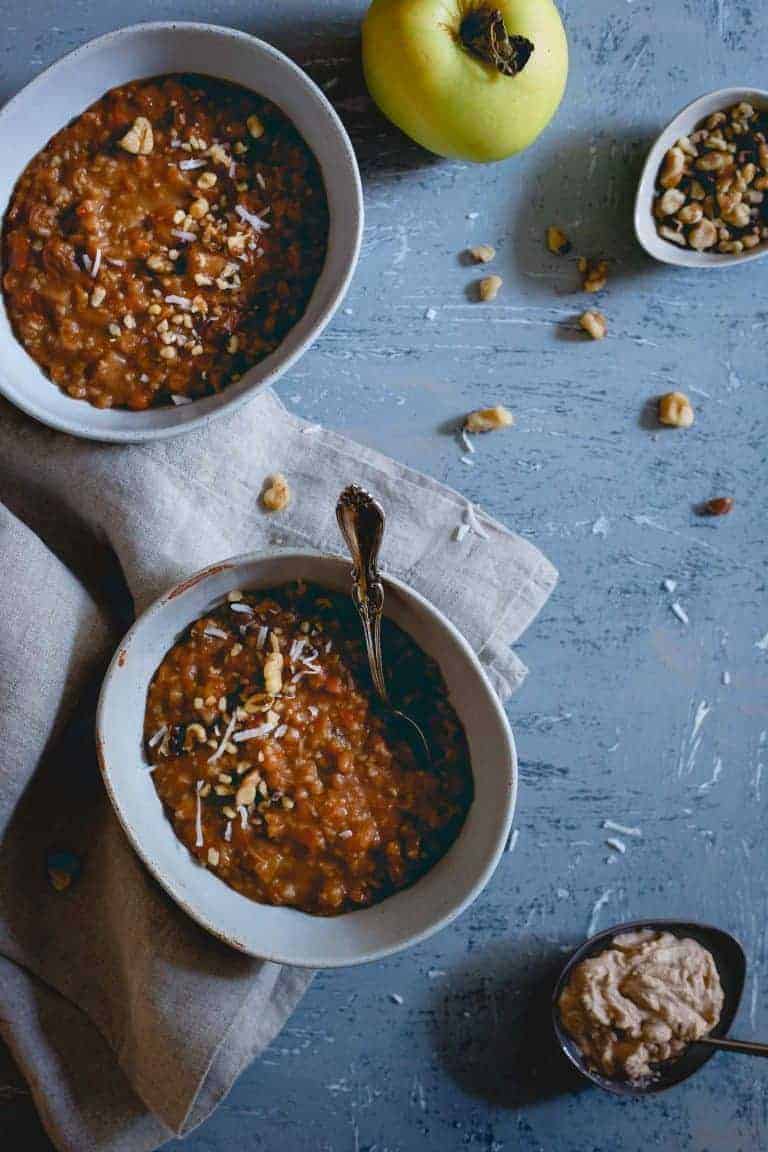 Start your day with a serving of veggies in this completely irresistible carrot cake-inspired breakfast.
Apple Butter Carrot Cake Oatmeal from Running to the Kitchen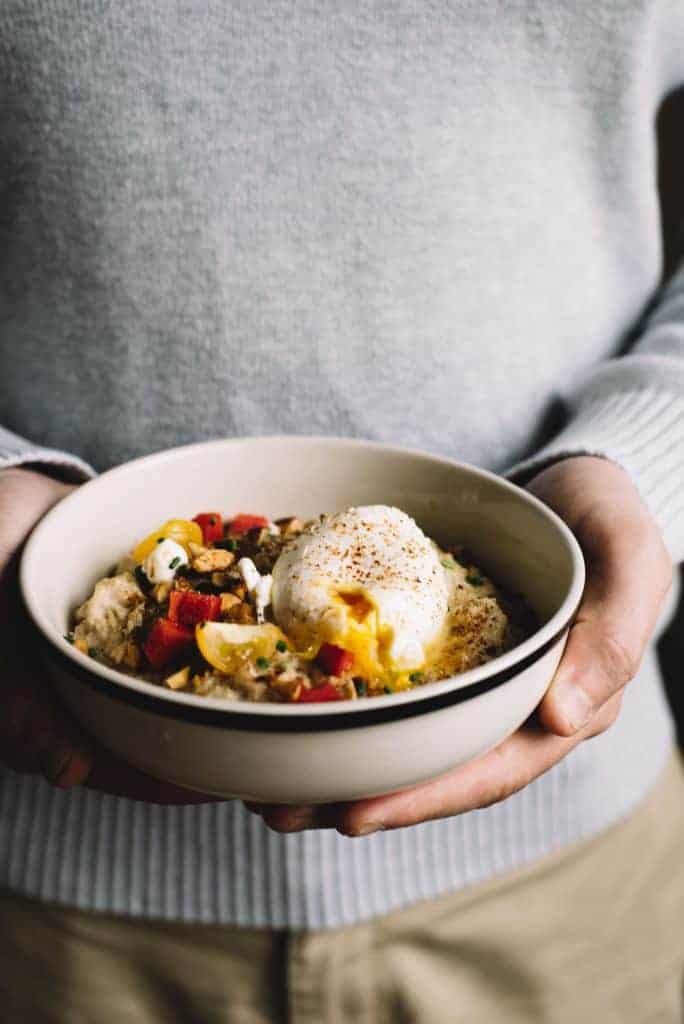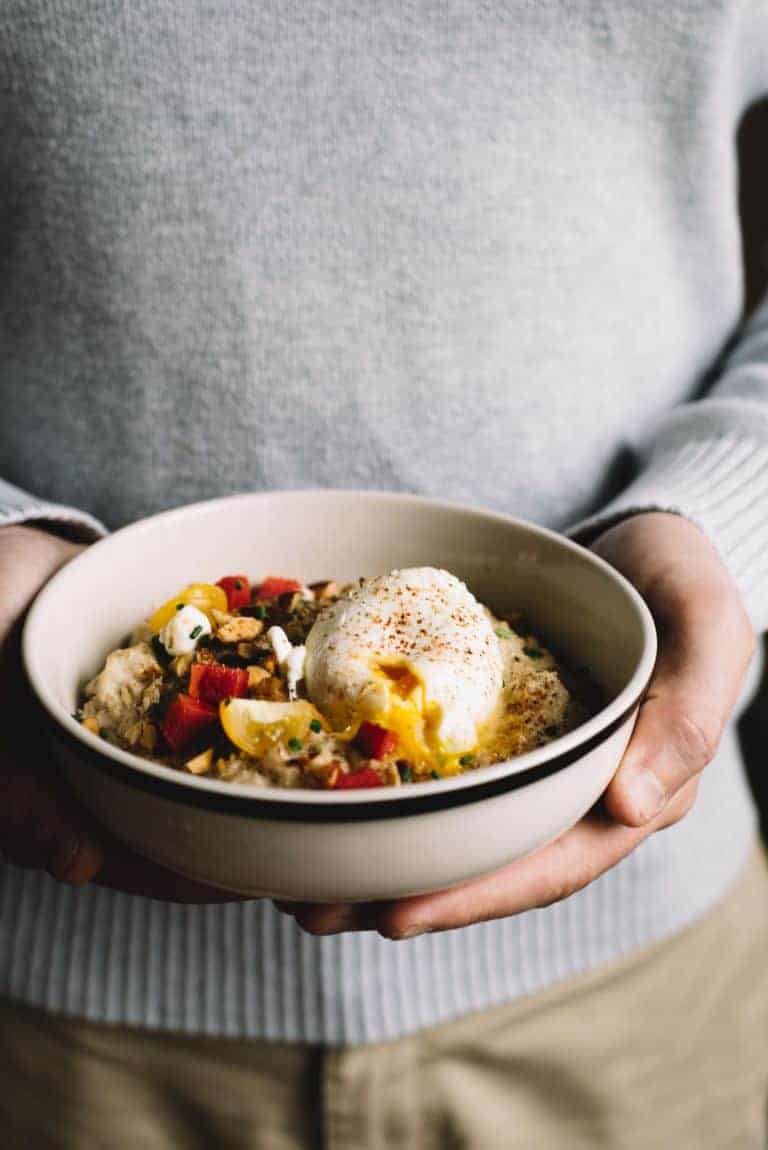 Have you tried savory oatmeal? It's so good! This protein-packed version includes egg, cheese, and almonds for a bit of crunch.
Savory Oatmeal with Poached Eggs and Roasted Almonds from Healthy Nibbles & Bits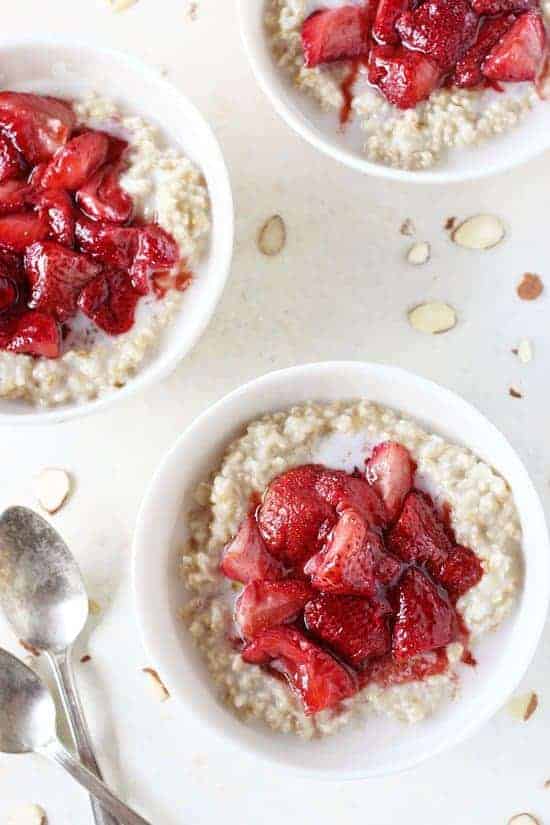 Roasting strawberries takes them to another level—a warm, syrupy, melt-in-your-mouth amazing level.
Roasted Strawberries and Cream Steel Cut Oatmeal from Cook Nourish Bliss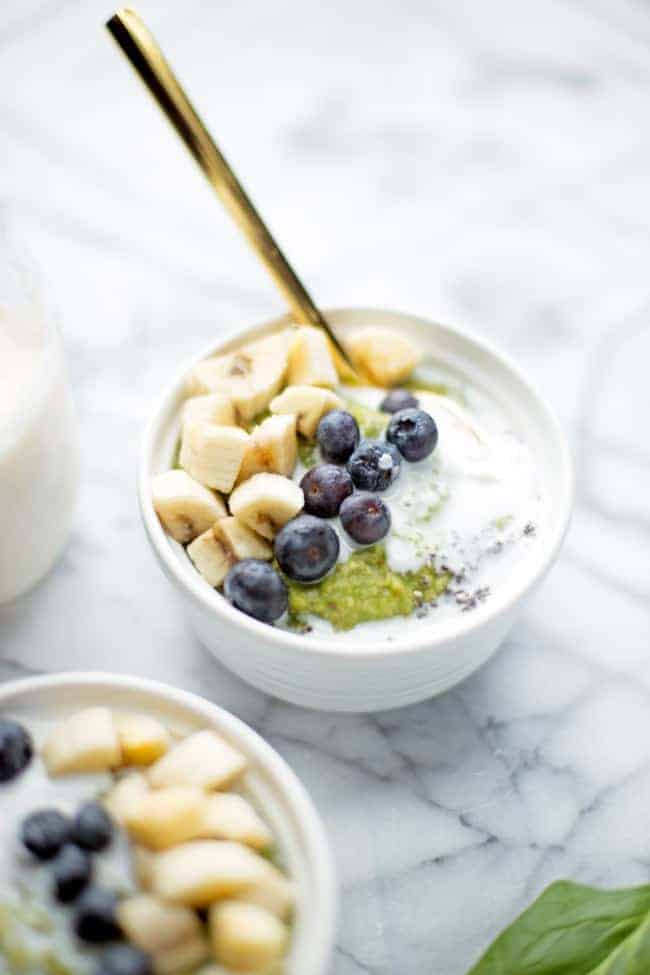 Summer calls for green smoothie breakfasts and winter calls for…green oatmeal? Yes! You won't even taste the spinach.
Lean Green Vanilla Bean Steel Cut Oatmeal from The Balanced Berry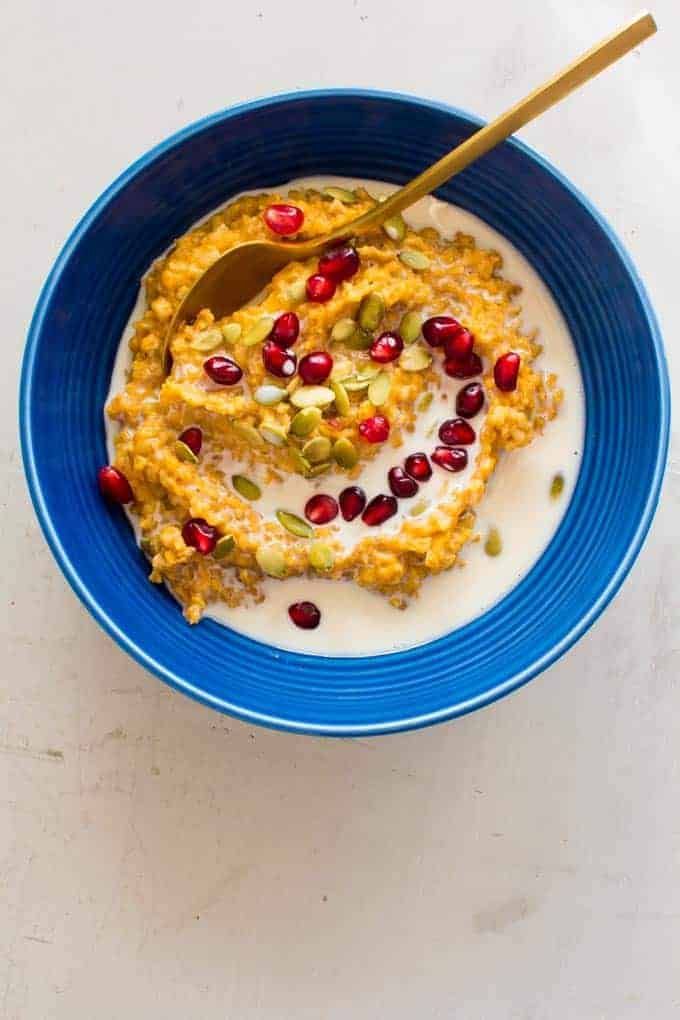 Bookmark this one for those post-Thanksgiving leftovers!
Leftover Sweet Potato Casserole Steel Cut Oats from Imma Eat That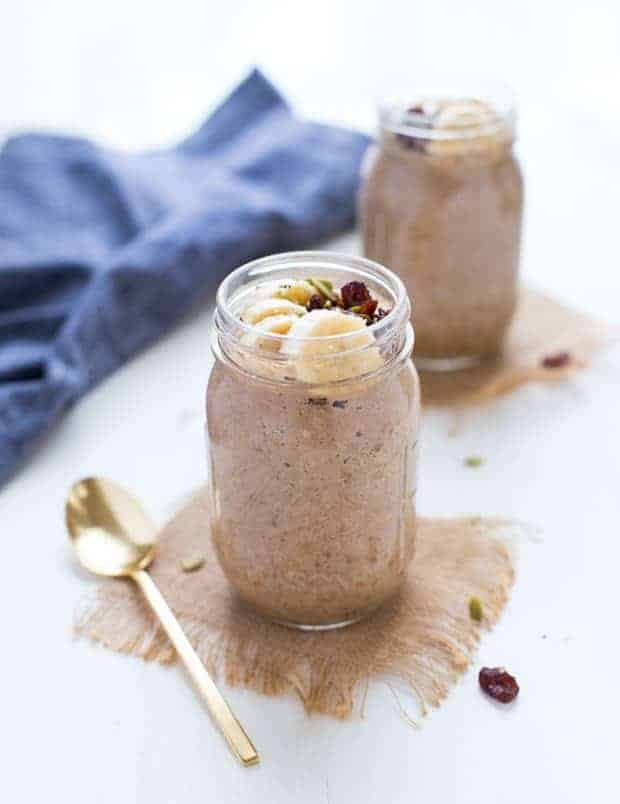 Fill mason jars with oatmeal, put them in your slow cooker overnight, and wake up to a warm, filling breakfast.
Overnight Slow Cooker Steel Cut Oats in a Jar from Making Thyme for Health
3